Best Frosted Glass Doors For Pantry: Ideas and What To Consider
Frosted Glass Doors For Pantry can be an excellent way to add style and elegance to your kitchen. These doors can bring a modern touch to your living space while also providing functionality and practicality. However, there are certain things you need to consider when designing and creating your perfect Glass Door. It is important to think about factors such as style, privacy, the type of glass that is used, and the design elements that will complement the overall look of your home. Join this conversation as we help you decide how you can seize the chance to take your pantry to the next level, by crafting a Frosted Glass Door that reflects your unique flair and taste.
Is Frosted Glass Still in Style?
Absolutely, Yes! With a variety of styles, themes, and Etched Glass Effects to choose from, you'll be able to create the perfect Frosted Glass Doors For Your Pantry! Is your home modern and chic? Or maybe your kitchen has more of a farmhouse feel. Either way, here at Sans Soucie we can help you design a Timeless Frosted Glass Pantry Door that will elevate your space, no matter what trends come and go. Your Glass Door can either be a statement piece, or a design that subtly enhances the entire room!
Good Housekeeping magazine predicts that Creative Cabinetry, Bold Choices, and Handmade Artisan Details, are some of the Top Kitchen Trends for 2023! And guess what? Our Frosted Glass Doors For A Pantry fit the bill perfectly! They're a fabulous and inventive way to level up your cabinets, and they definitely make a statement with their custom design. Plus, with over 50 years of experience each Glass Door is handmade by our skilled artisans, so you know you're getting something truly unique.
Can You See Through Frosted Glass Doors?
If you're pondering the transparency of Frosted Glass Pantry Doors, here's the 411: these sleek and savvy doors are the perfect blend of form and function. While they allow natural light to illuminate your pantry's interior, they also provide privacy and conceal the contents from prying eyes. Our Hand Sandblasting technique is what creates the textured surface of Frosted Glass. This effect is what helps to diffuse the light and creates a polished, modern look that's totally on-trend. So, whether you're stocking up on organic produce or artisanal ingredients, you can rest assured that your pantry is the epitome of style and sophistication, thanks to the cutting-edge design of frosted glass doors.
What Type of Glass Door is Used for Pantry?
For our Pantry Doors we use a Frosted Glass Finish, which is achieved through a series of abrasive processes. This opaque and visually appealing glass finish obscures objects from view unless they are in direct contact with the glass. This makes it an ideal choice for areas where you want to maintain privacy while still allowing light to filter through. Our incredible variety of Sandblasting Effects, is what will allow us to create your unique design and translate that element onto the Frosted Glass. So, whether you're looking to create a private oasis in your bathroom or a secluded pantry in your kitchen, a Frosted Glass finish is the perfect way to achieve both functionality and style.
Feeling overwhelmed? Don't panic! We make it easy to take your design concept and turn it into a reality, with our "Customize & Buy" online process option. This process will take you step by step in selecting each feature to create Frosted Glass Doors for A Pantry. We believe in giving you the power to customize every aspect of your pantry doors, which is why we offer a whopping eight different wood species types and a wide range of color hinge finishes to choose from. When it comes to designing your Frosted Glass Pantry Doors, the possibilities are endless. Pick the perfect combination of wood and hinge finishes to seamlessly coordinate with your kitchen appliances or fixtures.
Whether you're in the market for a complete door or just a glass insert, our doors are available in various configurations to suit your needs. It's all about providing you with the flexibility to create a truly personalized and stylish Pantry Door that elevates your kitchen's design. Also, keep in mind that if you have your own design, then our team here at Sans Soucie is ready to help. Now's the time!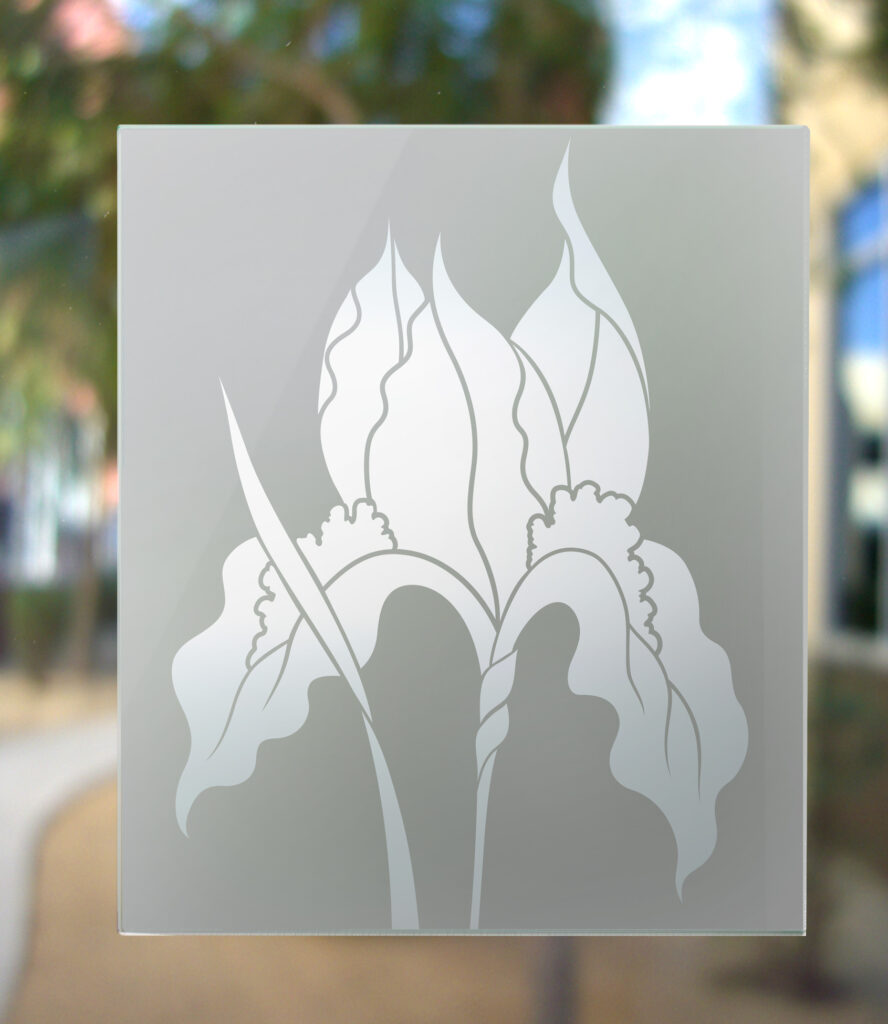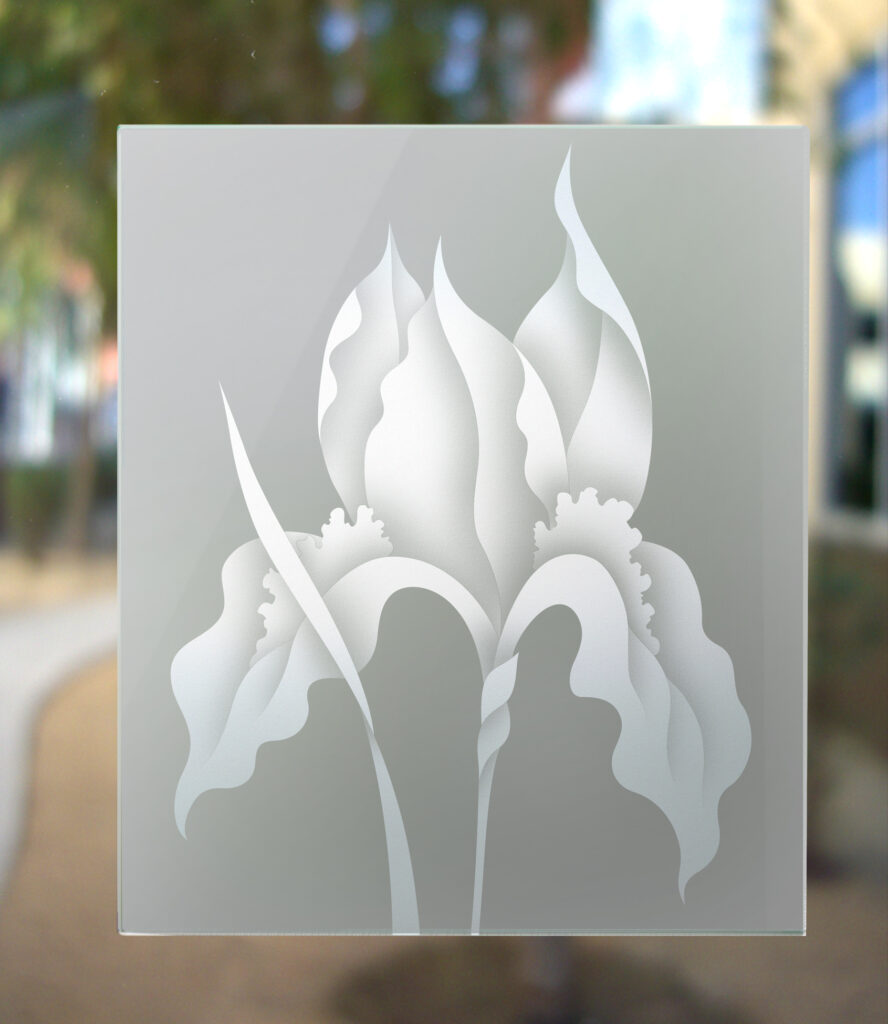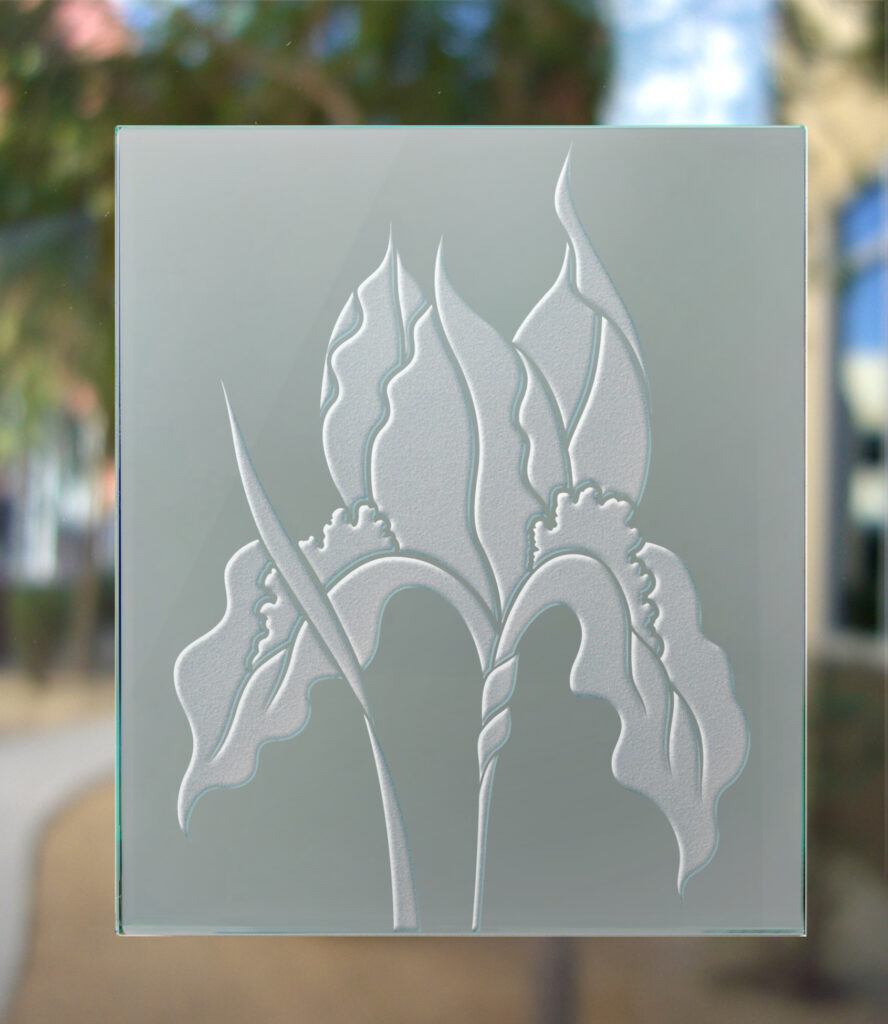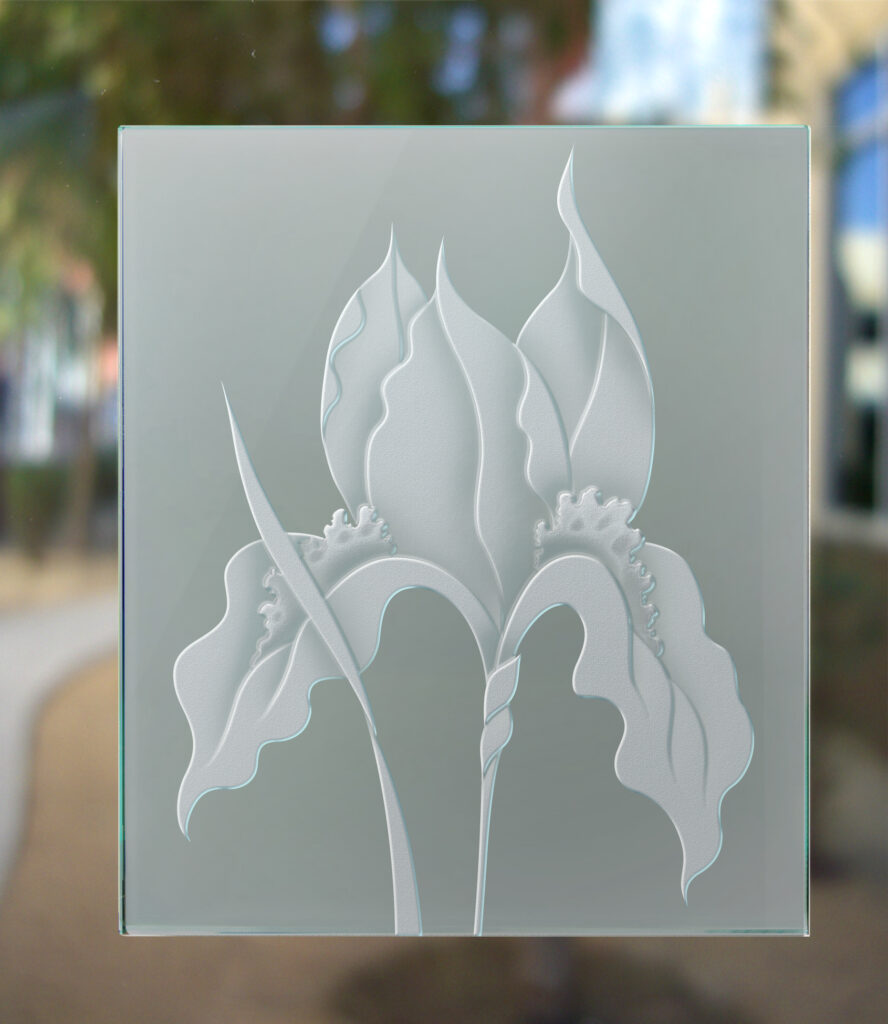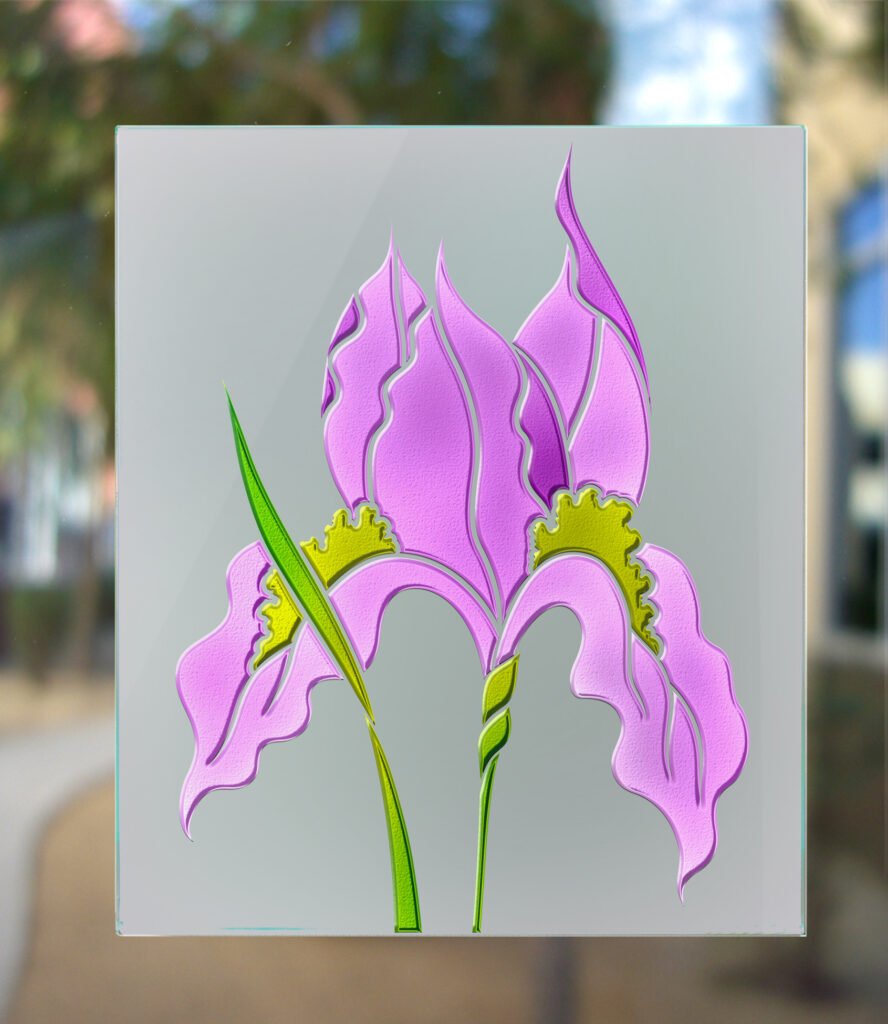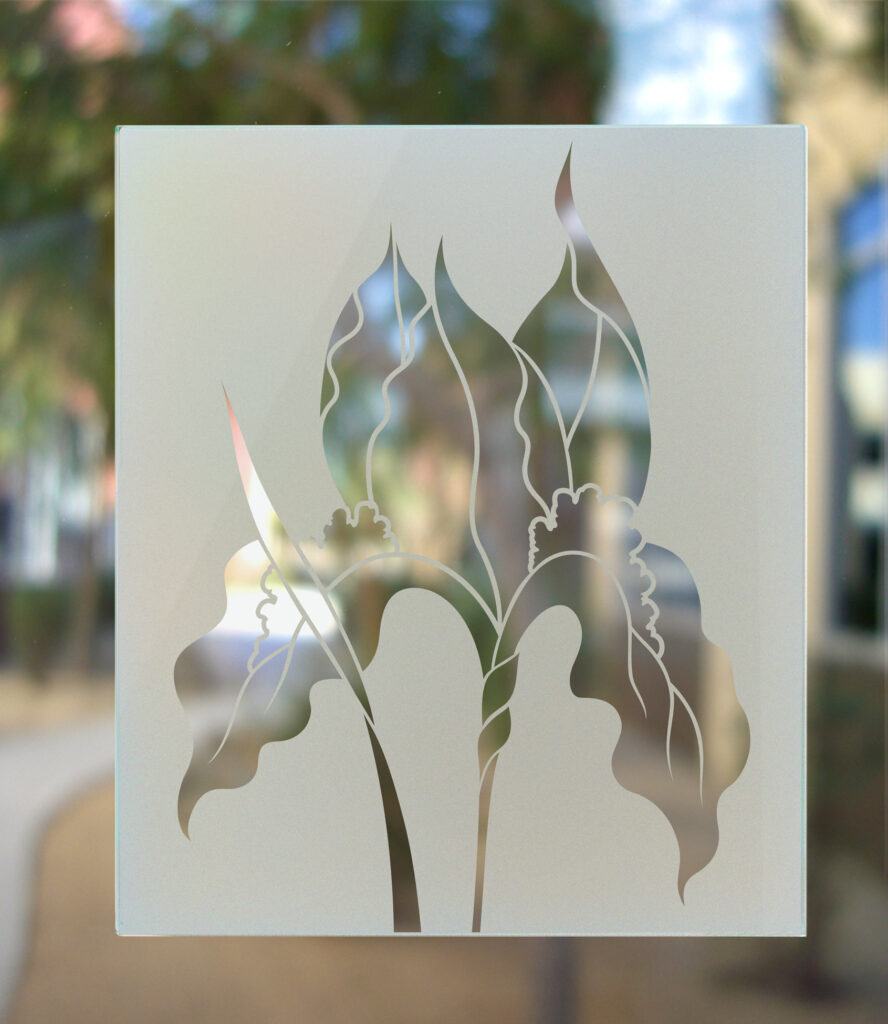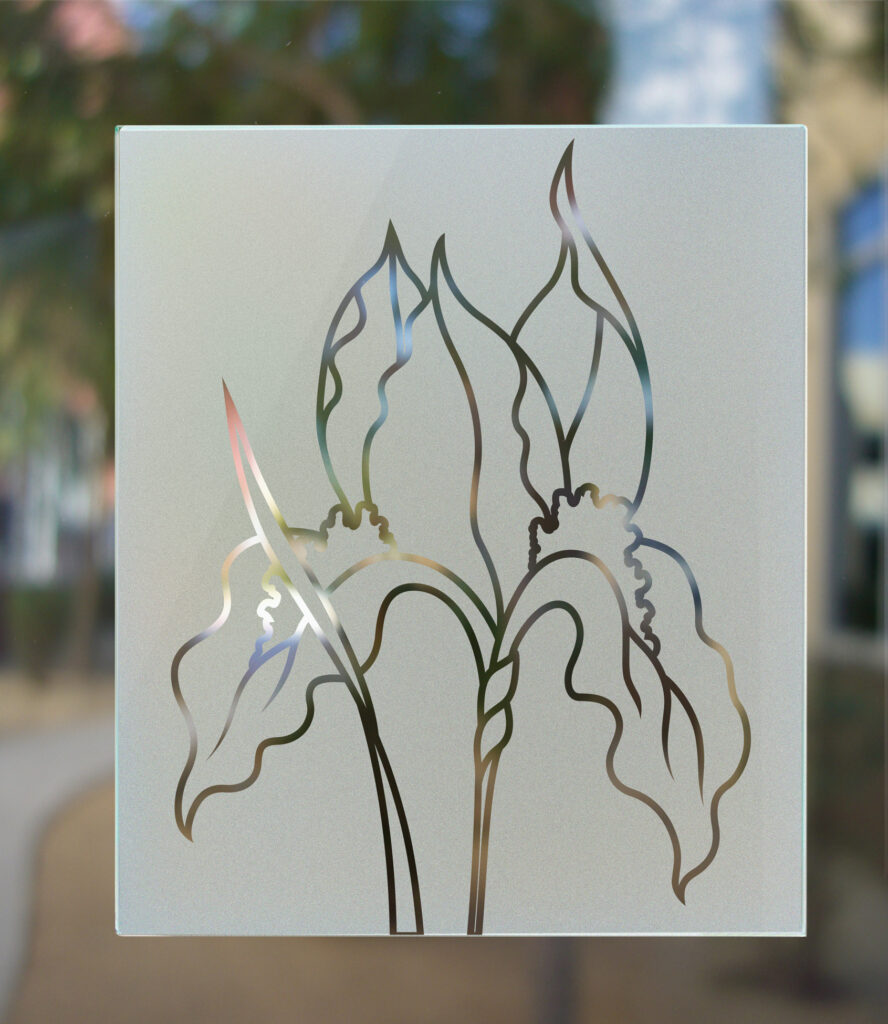 About Sans Soucie Art Glass
Family owned and operated since 1976, Sans Soucie sets the industry standard for the highest quality design and execution of sandblast frosted, carved and hand painted glass both nation and worldwide. Choose from our vast collection of designs across every decor, or let us create a brand new one-of-a-kind designs per your specifications. Our frosted glass designs turn ordinary glass into art pieces that add a luxury element to your home, while creating the privacy you need. Truly art with a function, our etched glass designs diffuse light and reduce glare, while enhancing the look of your home with a unique, eye catching custom element. Not clip art or machine manufactured, each design is a uniquely handcrafted original work of art, custom designed for our distinguished clientele of homeowners and commercial developers.
Free shipping to most states, shipping both national and worldwide, all our frosted glass is handmade and expertly packed in-house by our team of glass artisans and shipped from Palm Desert, California. Shop our most popular products like slab and prehung front doors, interior doors, pantry doors, glass front doors, glass interior doors, sliding glass barn doors, windows, shower doors, shower panels and shower enclosures, decorative mirrors, signs and glass tables.
Copyright © 2023, Sans Soucie Art Glass. All rights reserved.