6 Sandblasted Frosted Glass Effects on GLUECHIP Glass
This is How our Sandblasted Frosted Glass Effects Look on a
GLUECHIP BACKGROUND (for Semi-Privacy)
A Gluechip Finish is a sparkling texture that looks like frost during the winter or a fern-like pattern. This finish is semi-private because objects behind it become blurred when 10-12" away from the glass, and also because each design element is surrounded by an 1/8" clear pinstripe. Objects can be seen thru the clear pinstripes when right up against the glass peering thru; however, from a distance, all you see is the beautiful shimmer of the gluechip, with light, shapes and colors coming thru. See design examples at the bottom of this page that demonstrate this.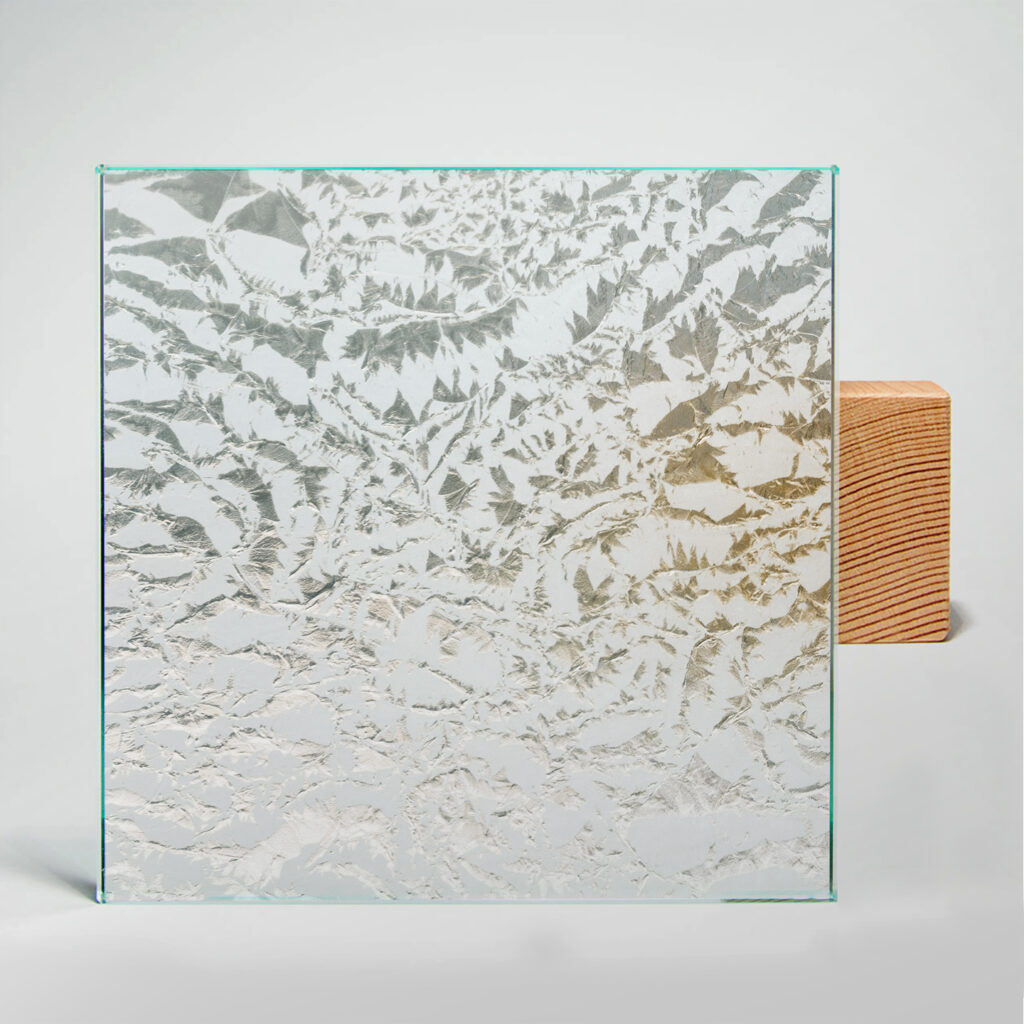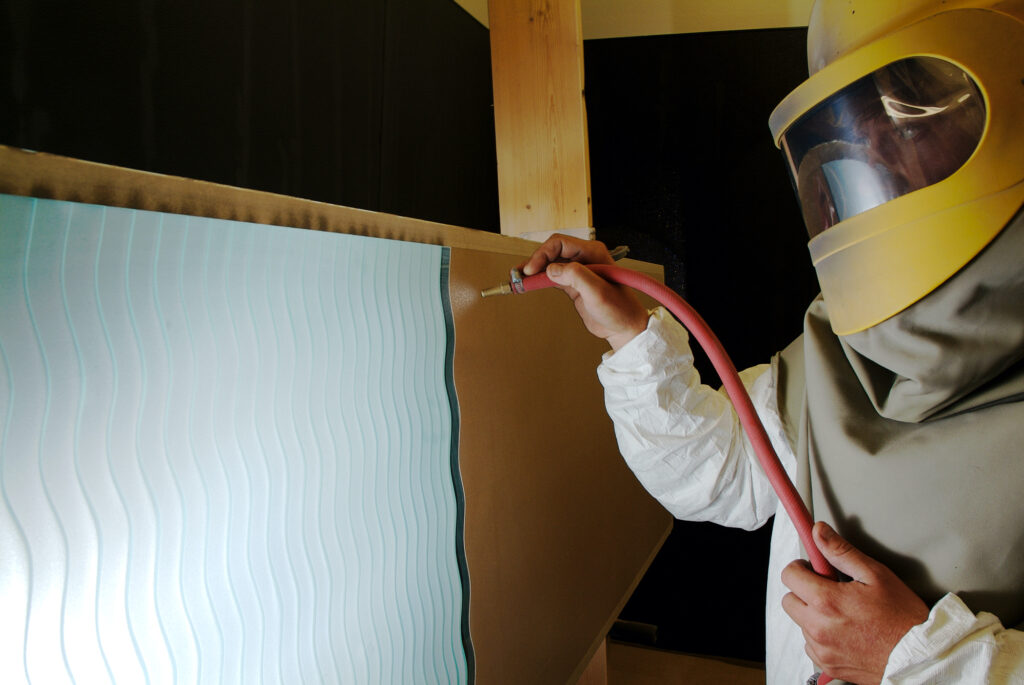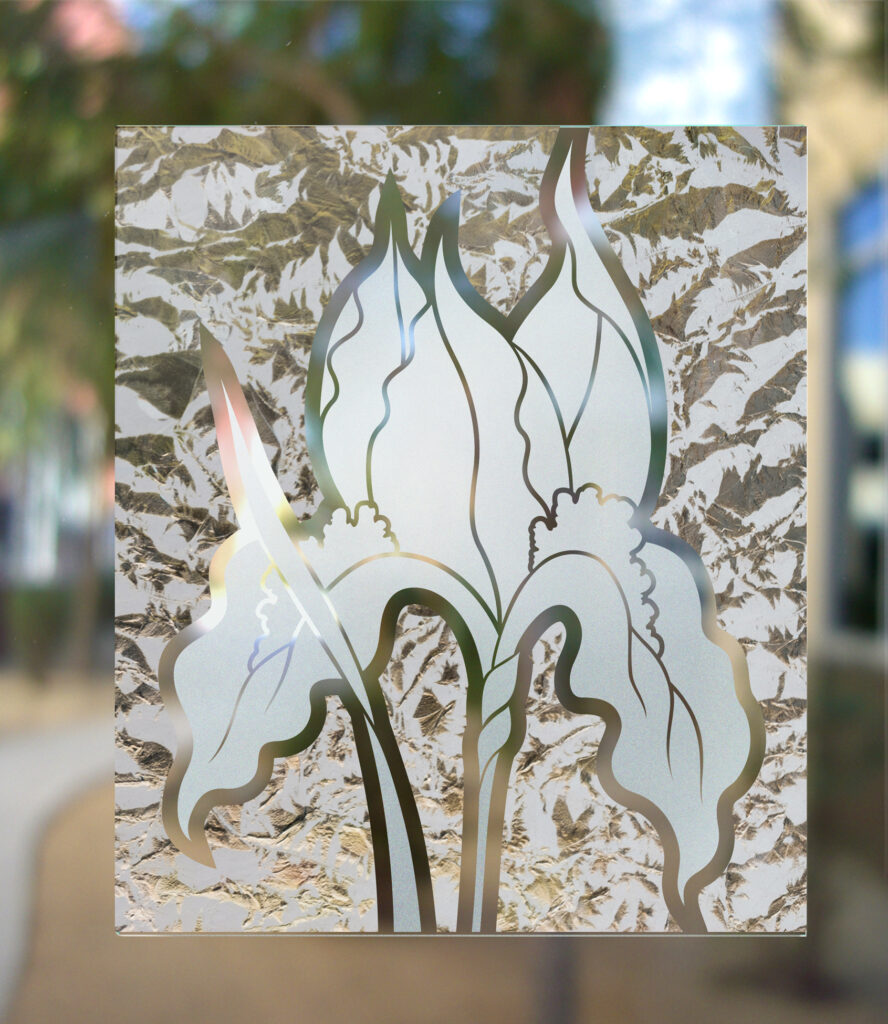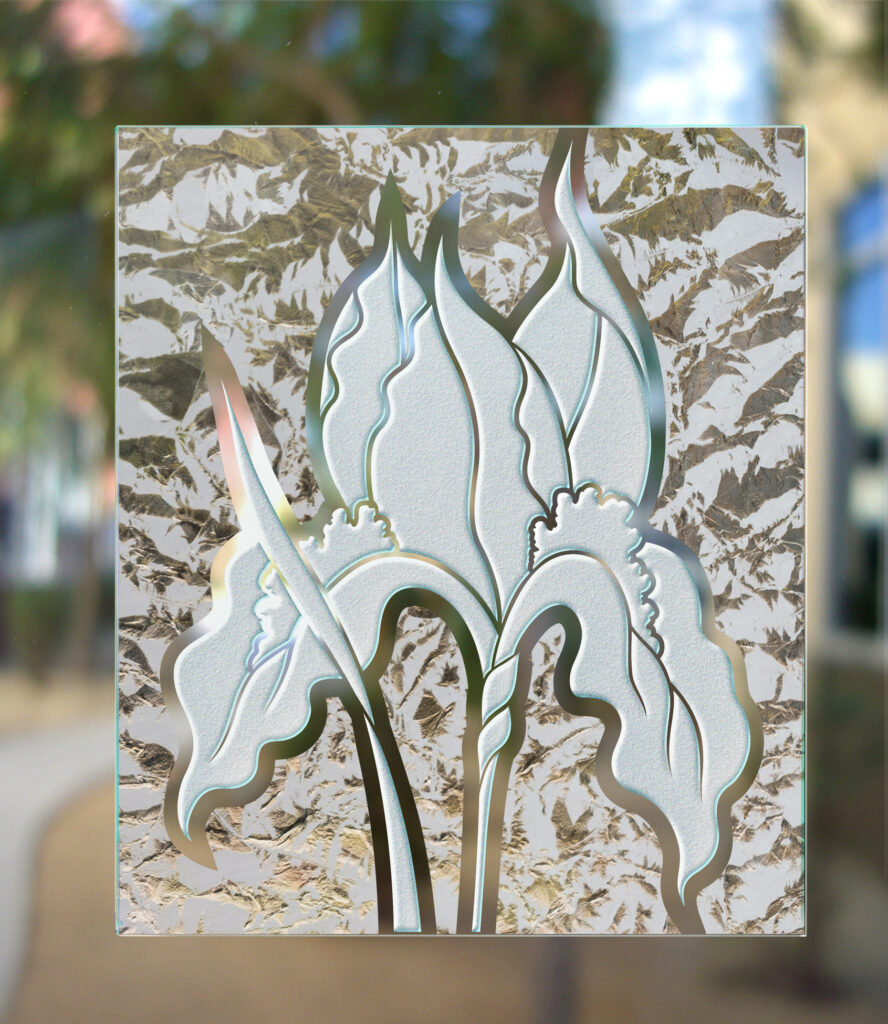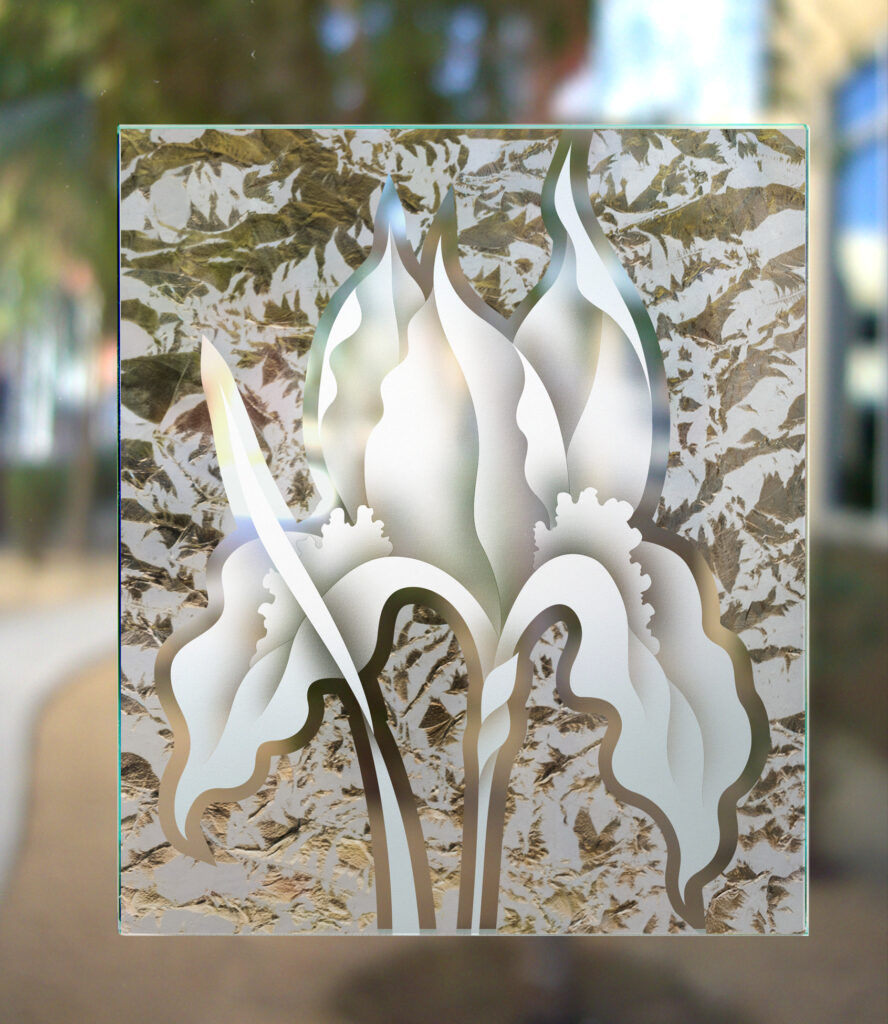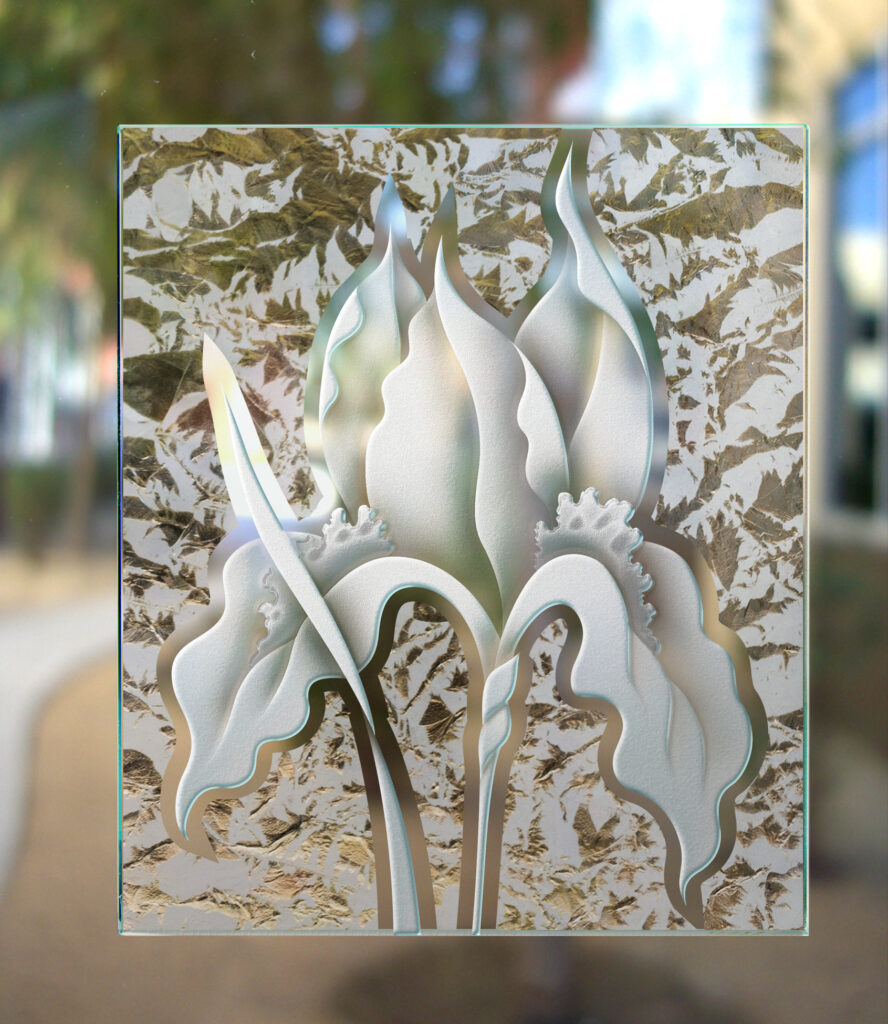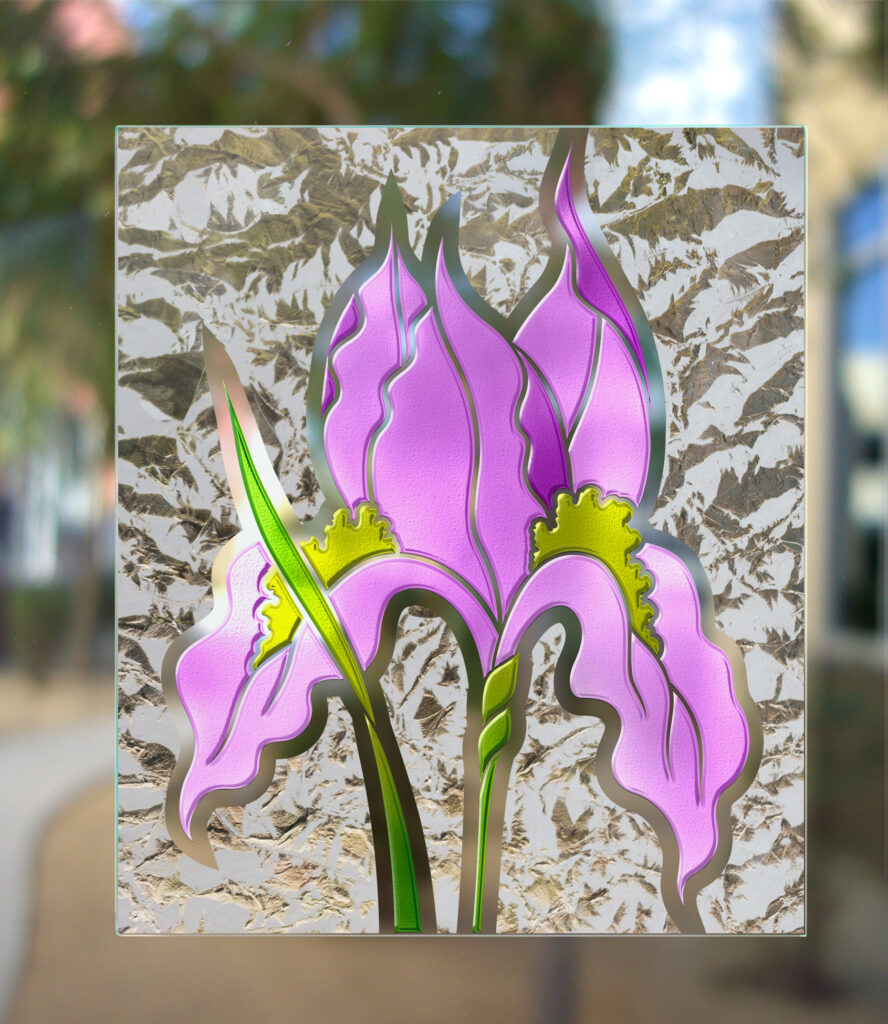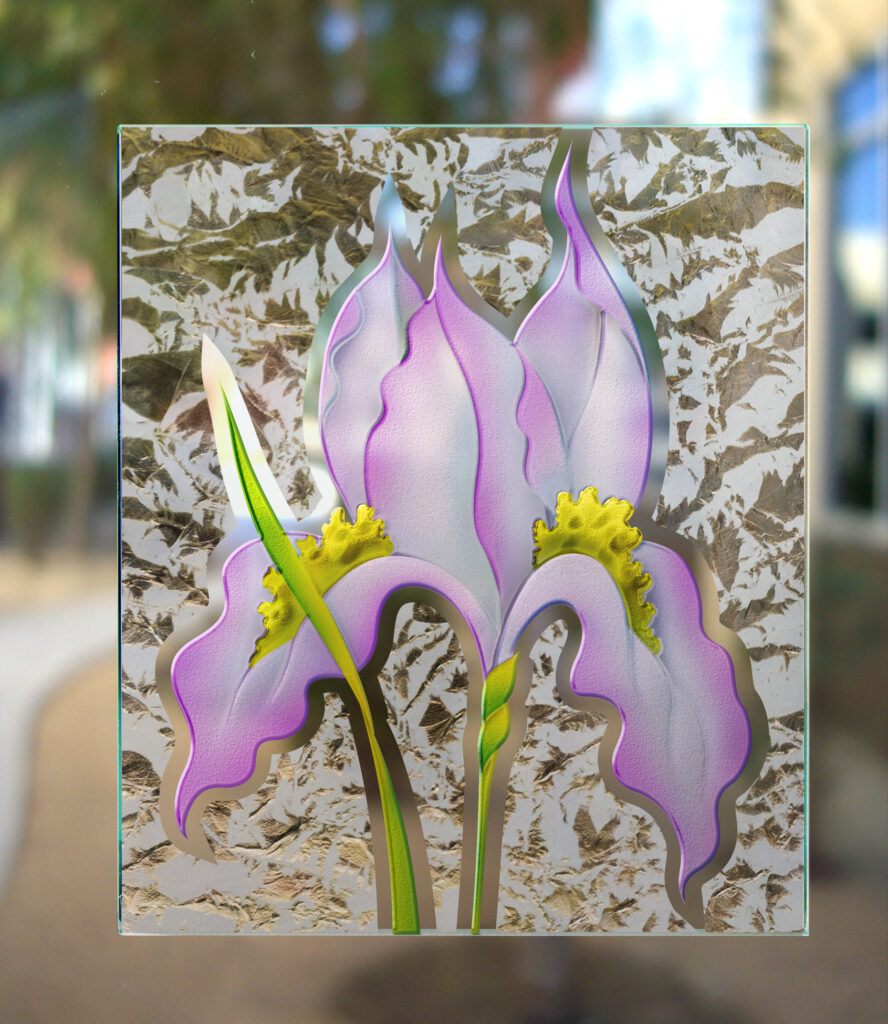 EXAMPLES OF 3D ENHANCED – GLUECHIP BACKGROUND
EXAMPLES OF 3D SOLID – GLUECHIP BACKGROUND
EXAMPLES OF
3D ENHANCED PAINTED – GLUECHIP BACKGROUND
About Sans Soucie Art Glass
Family owned and operated since 1976, Sans Soucie sets the industry standard for the highest quality design and execution of sandblast frosted, carved and hand painted glass both nation and worldwide. Choose from our vast collection of designs across every decor, or let us create a brand new one-of-a-kind designs per your specifications.  Our frosted glass designs turn ordinary glass into art pieces that add a luxury element to your home, while creating the privacy you need. Truly art with a function, our etched glass designs diffuse light and reduce glare, while enhancing the look of your home with a unique, eye catching custom element. Not clip art or machine manufactured, each design is a uniquely handcrafted original work of art, custom designed for our distinguished clientele of homeowners and commercial developers.
Free shipping to most states, shipping both national and worldwide, all our glass is handmade and expertly packed in-house by our team of glass artisans and shipped from Palm Desert, California. Shop our most popular products like slab and prehung front doors, interior doors, pantry doors, glass front doors, glass interior doors, sliding glass barn doors, windows, shower doors, shower panels and shower enclosures, decorative mirrors, signs and glass tables.
Copyright © 2023, Sans Soucie Art Glass. All rights reserved.