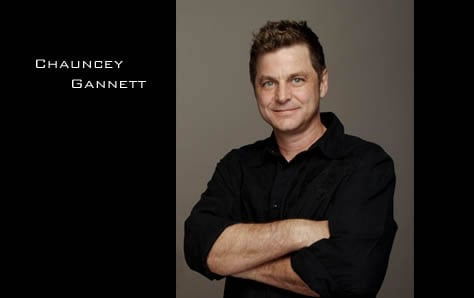 no words trying to create blank space
Sans Soucie Art Glass: A Legacy of Craftsmanship and Innovation
Family-owned and operated since its inception in 1976, Sans Soucie has solidified its place as the industry frontrunner in the realm of sandblast frosted glass, carved, and hand-painted glass. Pioneering the art of turning ordinary glass into breathtaking "Works of Art Captured in Glass", we have garnered acclaim both nationally and worldwide.
At the heart of Sans Soucie's success is the visionary and principal artist, Chauncey W. Gannett. Born into the craft, Chauncey initially envisioned a future in architecture or engineering. However, in 1985, he channeled his innate prowess in art, design, and engineering into the world of art glass. Joined by his wife LeeAnn, the duo, alongside a team of masterful artisans and glaziers, has elevated Sans Soucie to unparalleled heights in the industry.
Our vast collection spans across all décors, ranging from abstract to contemporary, landscapes to custom logos. And while our designs dazzle, they serve a purpose beyond aesthetics. The frosted glass designs not only introduce luxury to any setting but also offer the privacy one desires. They act as brilliant diffusers, softening light and reducing glare. Every piece we craft isn't merely decorative glass; it becomes the focal point, delivering a 'wow factor' wherever it graces.
Sans Soucie is more than just an art glass studio. We are advocates for the fusion of art with function. We believe in the transformative power of decorative glass – how a simple pane can evolve into a handcrafted masterpiece that speaks volumes.
Beyond our rich legacy and unparalleled designs, our commitment extends to our patrons. We pride ourselves on offering an outstanding level of customer service and satisfaction. With free shipping to most states and worldwide shipping options from our base in Palm Desert, California, our extensive product range, which includes glass front doors, interior prehung doors, interior slab doors, pantry doors, interior glass doors, sliding glass barn doors, windows, shower doors, shower partitions and shower enclosures, frameless glass entry doors, decorative mirrors, glass signs, glass dining tables and glass coffee tables stands testament to our unwavering dedication to excellence.
Explore the world of Sans Soucie, where every piece of glass tells a story, and where history, craftsmanship, and innovation seamlessly blend.
From Concept to Completion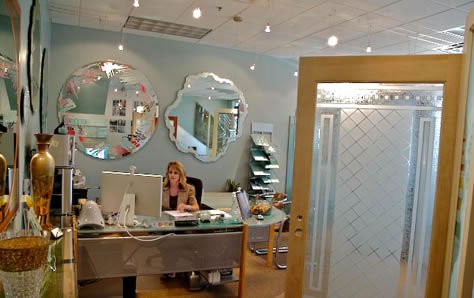 Sans Soucie Art Glass pieces are custom designed and hand crafted one by one.
Our Showroom & Studio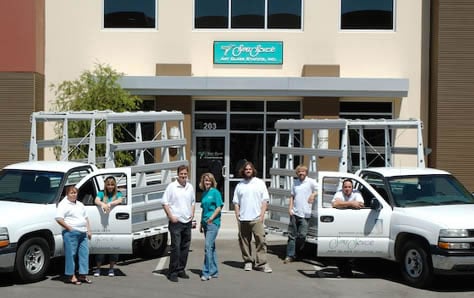 Our showroom and studio are in one location in Palm Desert, California.