Pantry Doors with Glass – Frosted Custom Designs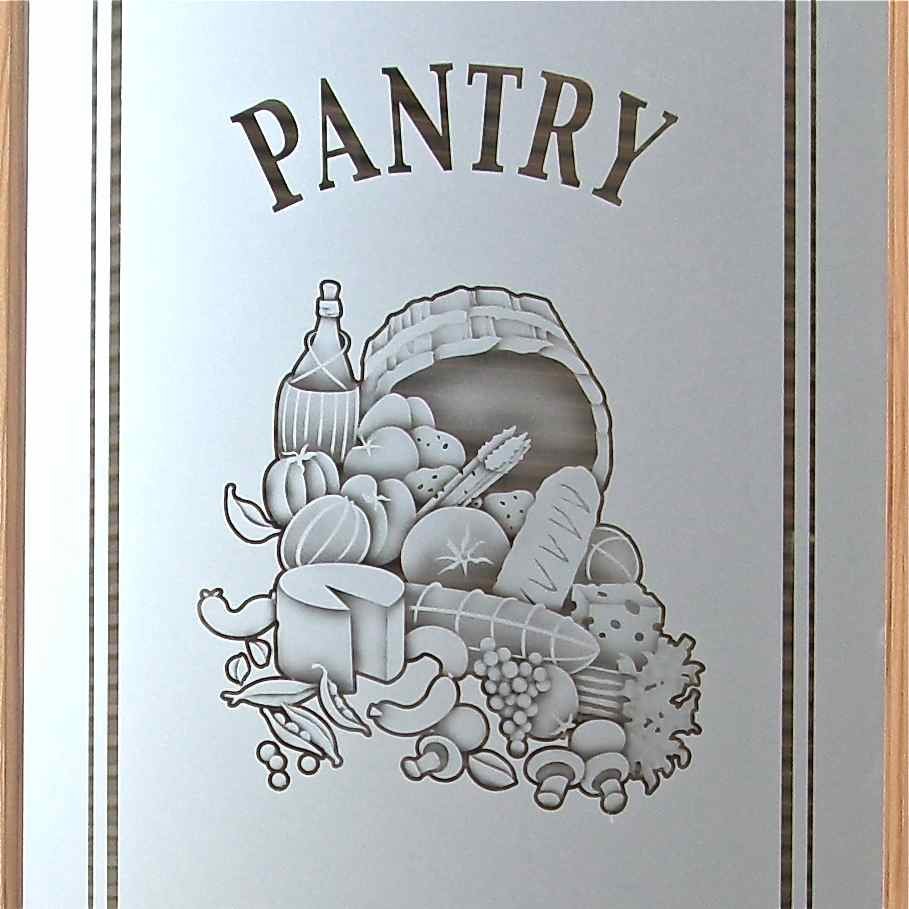 Sans Soucie Art Glass has developed a sleek and sophisticated interactive online door designer for customizing your own glass pantry and interior glass doors! With 8 wood door frames to choose from, you mix and match borders, designs and text live on screen! Sans Soucie has taken their quality, hand crafted designs and made them available in solid frosted glass at affordable pricing! Custom made to order and completely customizable by you! Take a look at our Vino Design shown here with various border styles and fonts!
Designs are all sandblasted glass and are available in 3 effects, depending on your budget: solid frost, dimensional and 3D carved. See the video below for a quick demo of the differences!
Start by visiting our Pantry Doors Gallery so you can immediately see a nice sampling of the numerous available designs! Find something you like, click the photo then the Customize bar, and you'll be taken right to the designer! People have a blast clicking thru the steps and seeing what they can come up with!
Shipping is $99 to most states and doors ship right to your door step 2 weeks after the order is received for most selections. (Wood selections and sandblast effect can effect the turn-around).