Custom Showers with Frosted Glass Designs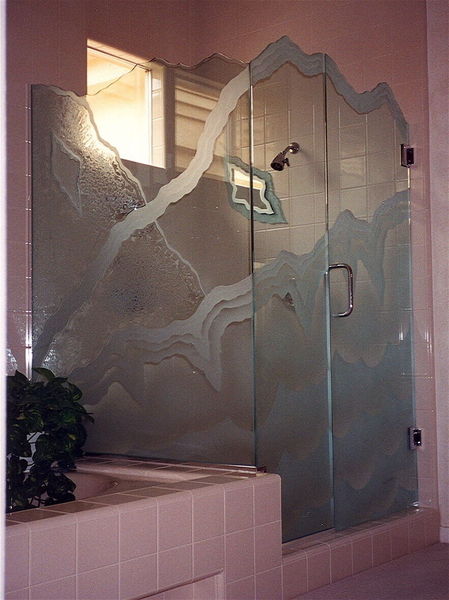 Let Sans Soucie Art Glass turn your plain glass shower into an exquisite work of art, with one of their custom showers etched, carved glass designs!  Everything is custom, so there's no limit to design style, size, or type of configuration.  Whether you have a small glass shower door, or a large glass shower enclosure, Sans Soucie can create just the right look to compliment and coordinate with your bath decor.
Visit our Shower Enclosure Gallery, as well as our Glass Shower Divider Gallery to see a wide selection!