Etched Glass for Gates: Making an Entrance
Courtyard and Entry Gate Glass with etched and frosted glass designs will truly create a custom look that'll truly "make an entrance" into your home!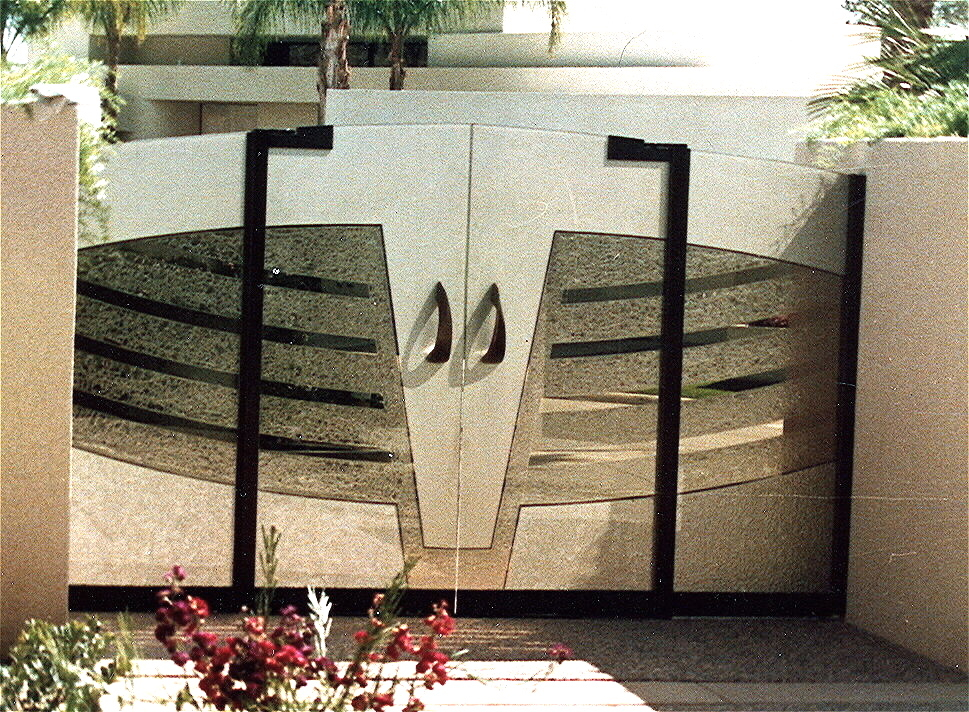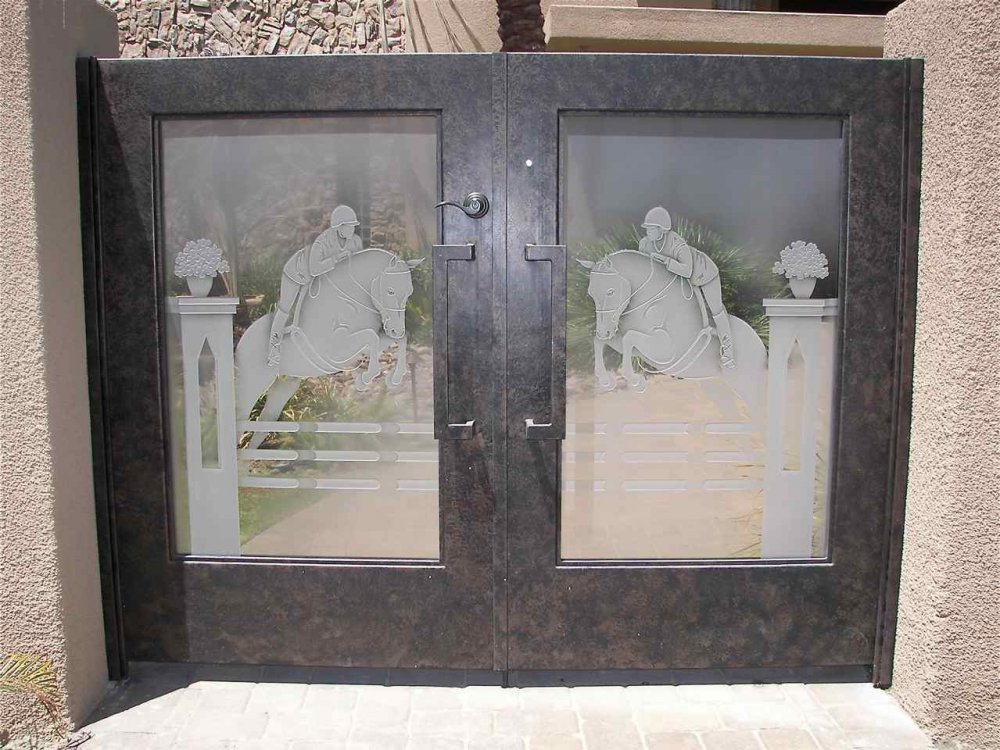 Coordinating the front door glass with the entry gate glass will take it to an even higher level of "custom!"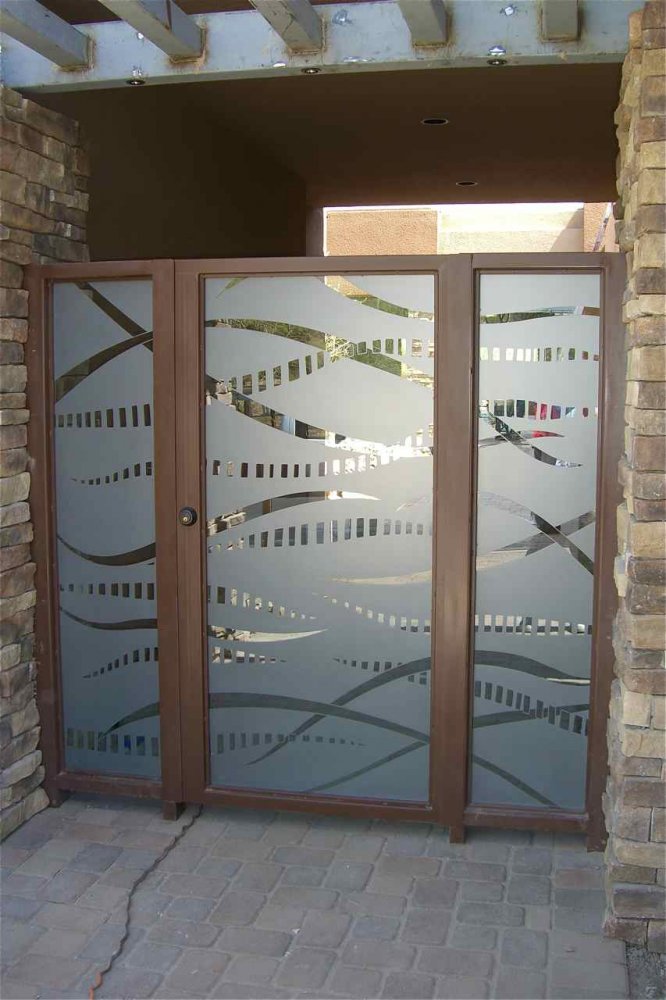 The glass can be etched or frosted and 3D carved to any level of privacy, whether you need a little or a lot and since there's no limit to the design possibilities, Sans Soucie Art Glass can create the perfect look to compliment your architecture and decor.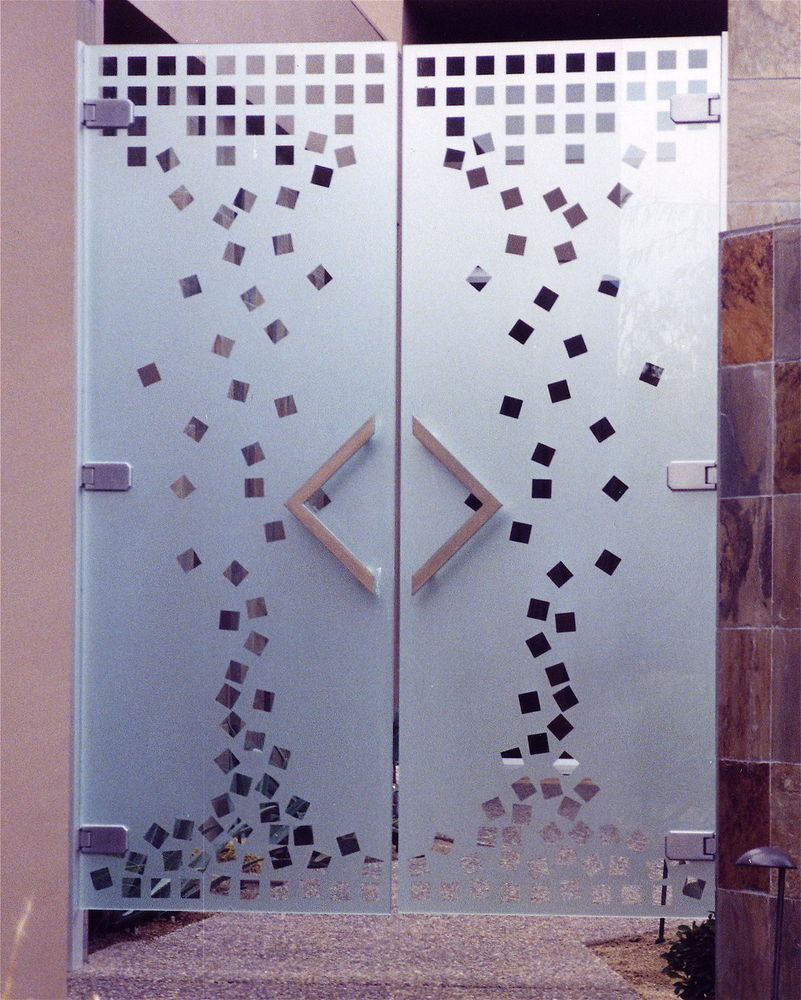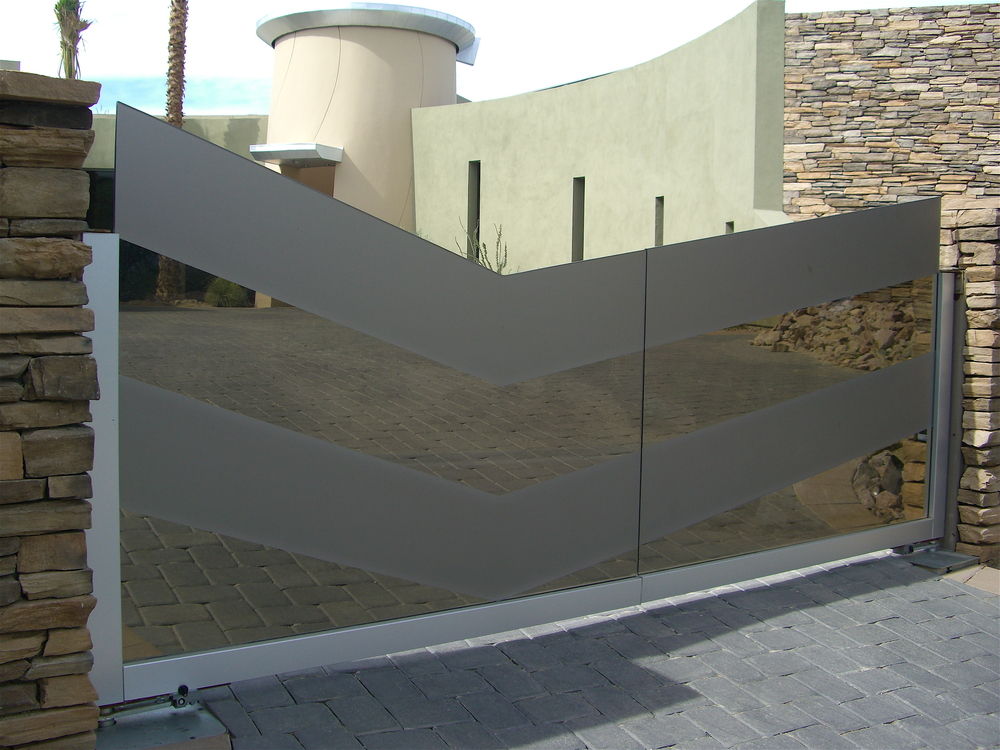 Take a look inside our Custom Gate Glass Gallery to view dozens of examples.  You can choose from any of the designs in our galleries, or let Sans Soucie create an all  new design, specifically created just for you.
Inside our Online Galleries, you can view hundreds of pieces, by Type of Piece or Type of Design.  Take a virtual tour of our showroom and read the bio of our principal artist, Chauncey W. Gannett.  There's even a page with Pricing Examples.  Read about some of our Commercial Commissions and even Request a Quote.  For further details, and to request a custom quote, Contact Us.