Sans Soucie Etched & Carved Glass Signature Design: Rugged Retreat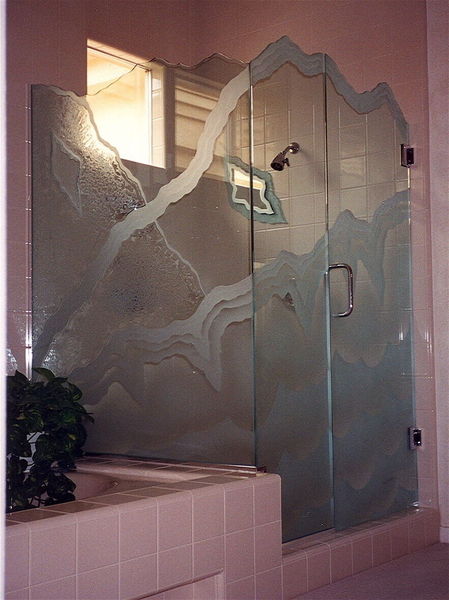 Originally designed and created early on when we first began exploring the art of etched and carved glass many, many years ago, one of our most popular "signature designs" was birthed:  The abstract design, "Rugged Retreat".  This abstract texture will compliment and coordinate with a very wide variety of design and architectural styles and is custom designed each and every time, for each individual piece of glass, whether it be for a window, an all glass frameless door, shower, or divider panel or partition, so it is constantly changed and adapted.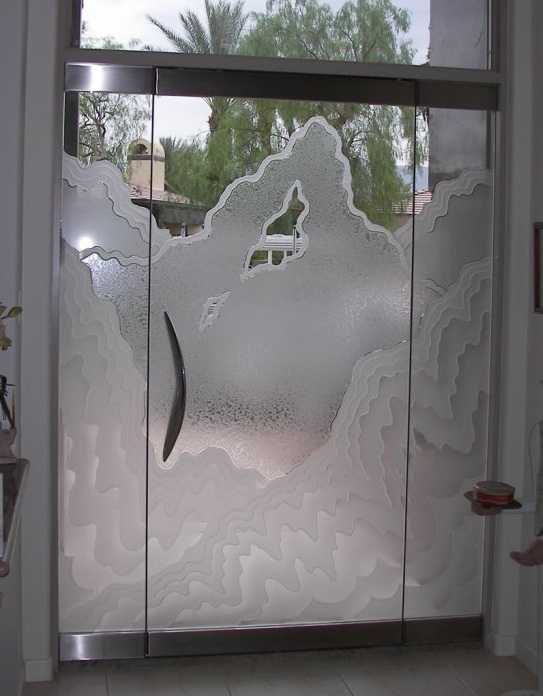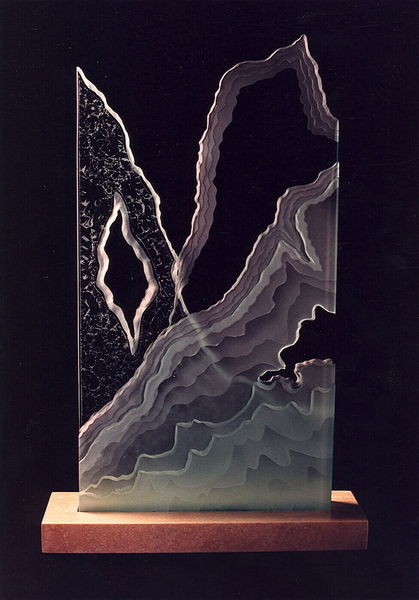 The word "abstract" is defined as "nonrepresentational", and that's a very good description for this design.  It does, however at times, and on some pieces, seem to take on the feel of hills or mountains with it's various peaks and valleys within.  The movement in the design is "contradictory' … the top features waves that border or outline the top edges, with the bottom section showing wide wavy "swoops" that also climb and descend.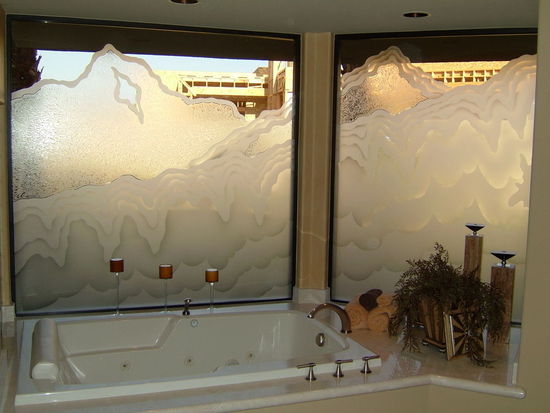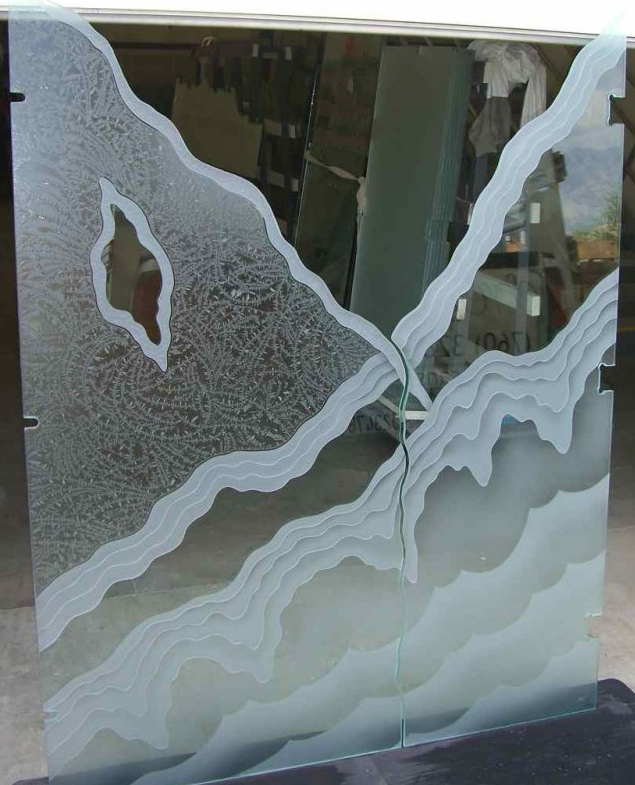 As with all our designs, Rugged Retreat is executed a number of different ways, depending on what it's being applied to, and also at various levels of privacy, depending on the need.