Glass Panels Separate with Style!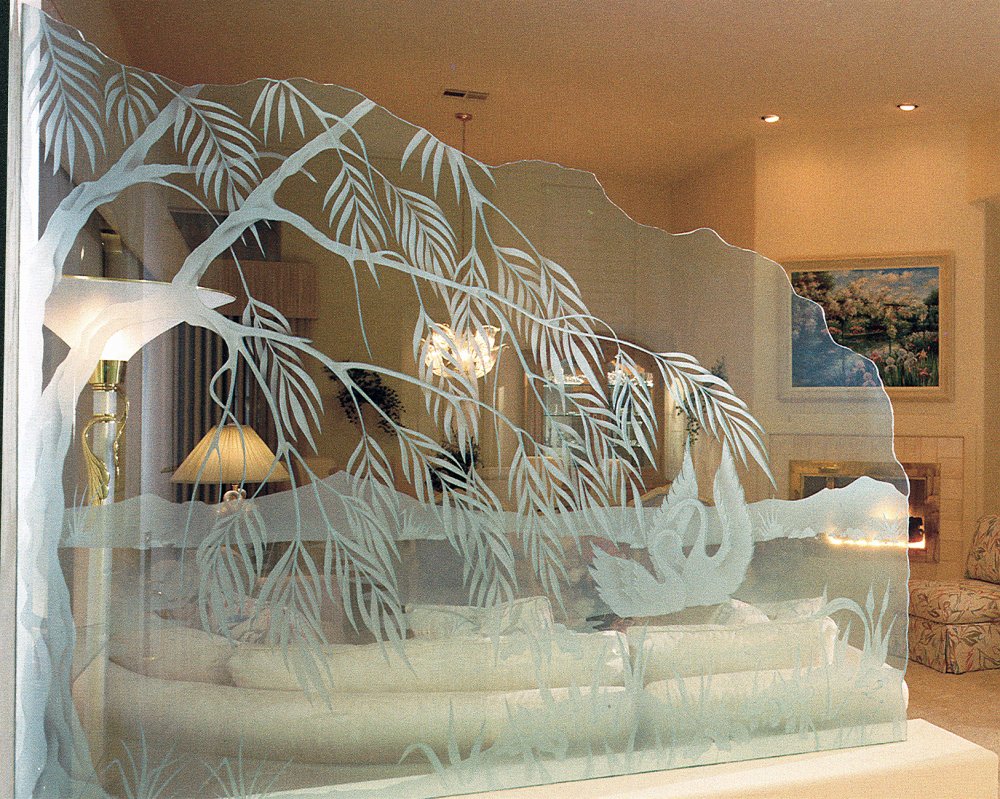 Glass Panels are a fantastic way to separate an area. Depending upon type of design applied to the glass, the panels can create privacy where needed, or simply add a beautiful custom look suitable to the decor where an open feel is desired, but privacy may not necessarily be needed.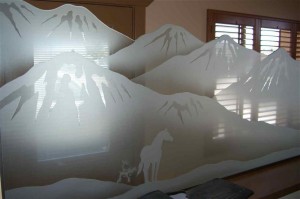 Different types of custom glass panels etched and carved by Sans Soucie would include pony wall dividers. All of these are available in any custom size or configuration.
In some areas, the only thing that's needed is a glass panel separation, to create sound privacy in areas such as an office or conference area. In those instances, corporate logos are often applied to wall and partition glass, bringing in the company brand. Any size logo can be applied to any height level on the glass.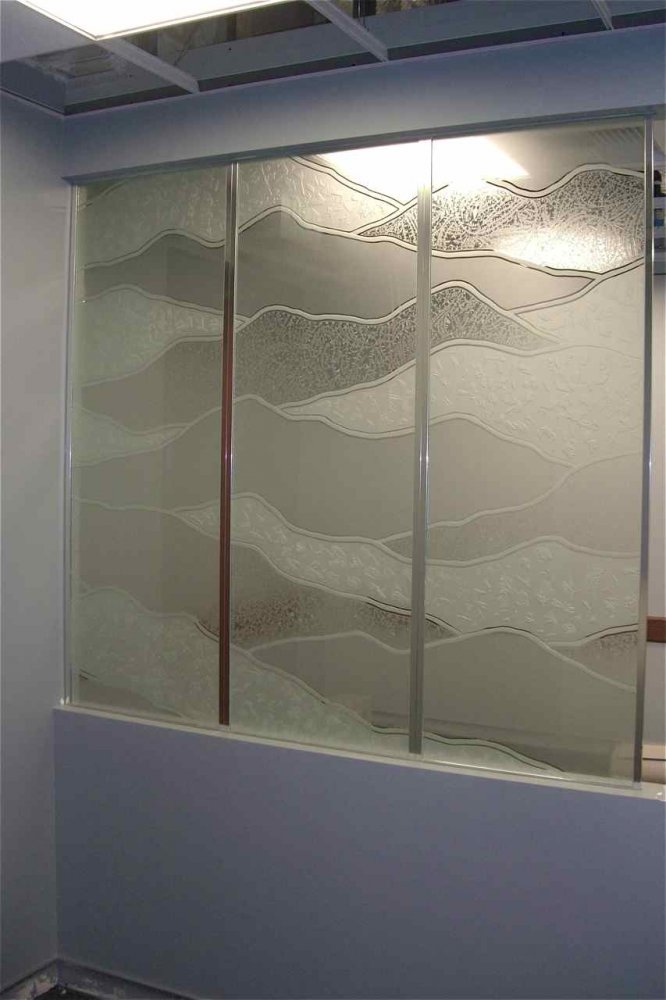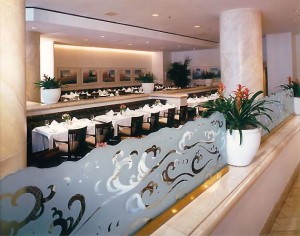 For other areas where visual privacy is needed, we'll apply frosting or glass etching over the majority of the glass surface. Again, any custom look is possible, so there's no limit to what can be featured.
Another fantastic custom element for glass panels are chiseled irregular edges. The chiseling can follow the design elements, such as mountain peaks, as seen on the beautiful ompanion Animal Clinic of Yucca Valley, California this past year.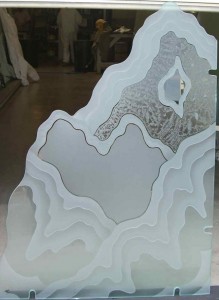 Many times the irregular edge will just flow across the top and coordinate nicely with the design, like the Ocean Wave panels we did for the Marriott's Long Beach Renaissance Hotel in Long Beach, California.
Glass panels with abstract formation designs add a stunning look and are a great alternatives for things like shower and bath dividers.
Come visit our Glass Panels Gallery and view dozens of pieces like these! Sans Soucie can custom design a glass panel for your home or business that will be a "one of a kind: YOURS!"