A Stunning Combination: Etched and Beveled Glass
We recently installed one of the most stunning, most unique entry glass systems we've ever designed and created. Commissioned by the homeowner, the glass was installed inside their private residence inside The Vintage Club of Indian Wells, California. This gorgeous luxury home is currently undergoing a complete renovation and remodel by De Witte Construction of Palm Desert.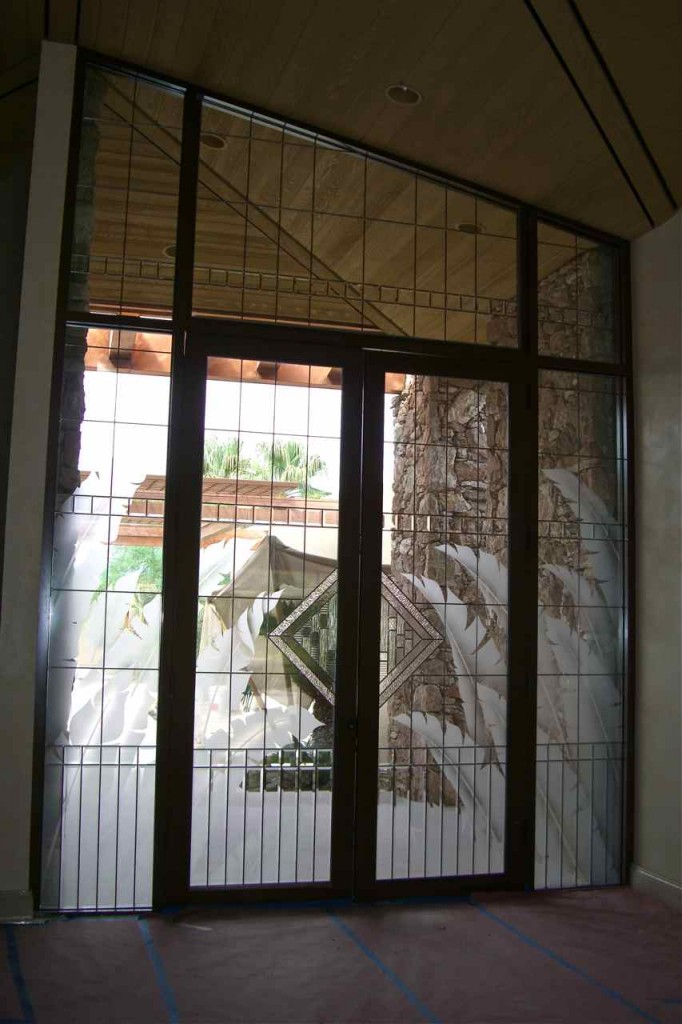 We featured additional art glass windows created for this home in a previous blog .. elegant windows of landscape and floral designs, featuring our highest levels of design quality and complexity levels.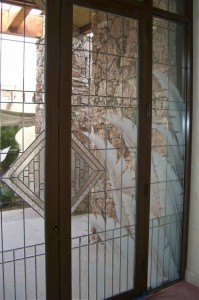 The glass for the entry is unique in that it features both a tropical etched glass design that was applied to leaded beveled glass .. a rare and stunning combination.
The entry system has a total of seven triple pane, insulated glass units installed into metal frames (provided by Crystal Clear Mirror & Glass of Thousand Palms). The glass used to create the leaded panels, consists of tall vertical rectangles and squares with beveled edges all around, that run across both the top and bottom sections, combined with panes of clear glass across the remainder of the glass, called "the field" areas. The center sections of the door glass features a "diamond shape" with various types of beautiful textured glass, adding another level of variation and interest to the design.
The leaded panels were then sandblasted with an etched and shaded Tropical Leaf design, with tall leaves that run up the sides and angle in toward the center, creating an "inviting" feel as you approach the entry.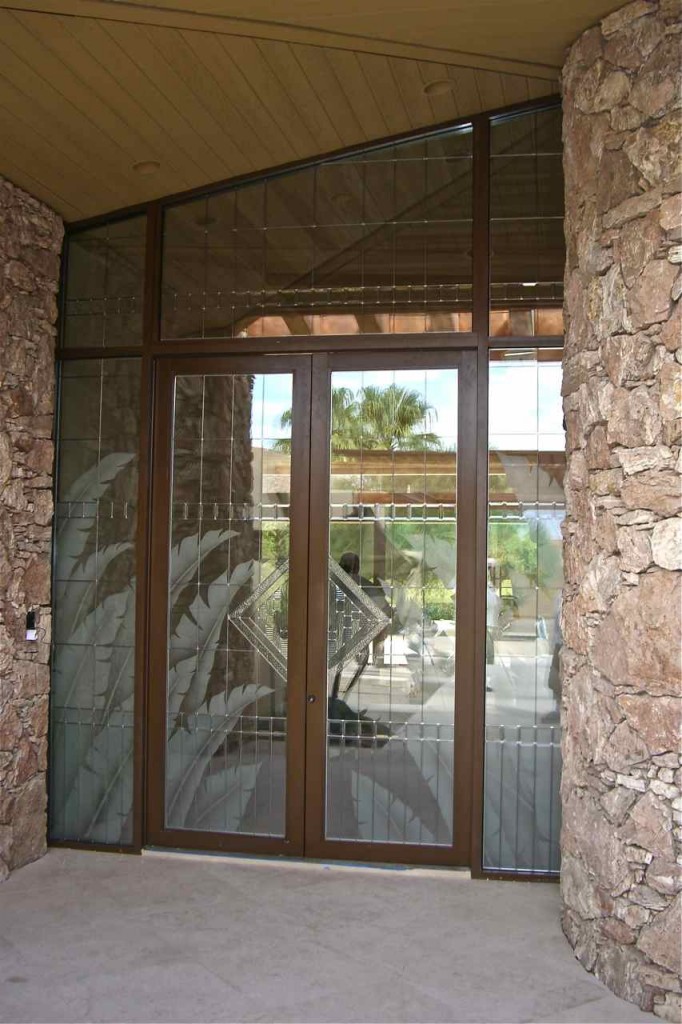 We are extremely proud to have been selected to create this stunning entry, as well as the additional art glass windows for this incredible home and working with this homeowner, the staff of De Witte Construction and Crystal Clear Mirror & Glass was a pleasure as always! What a great project.