Elegant Windows installed at The Vintage Club
Just this week, we installed three magnificent windows featuring truly graceful, elegant designs.
The hardest part about featuring them in our blog, is the fact that the photos can't possibly demonstrate their beauty! Partly because photographing our work is always challenging, with reflection and light always being an issue, but also because the method of sandblasting used to execute these particular pieces.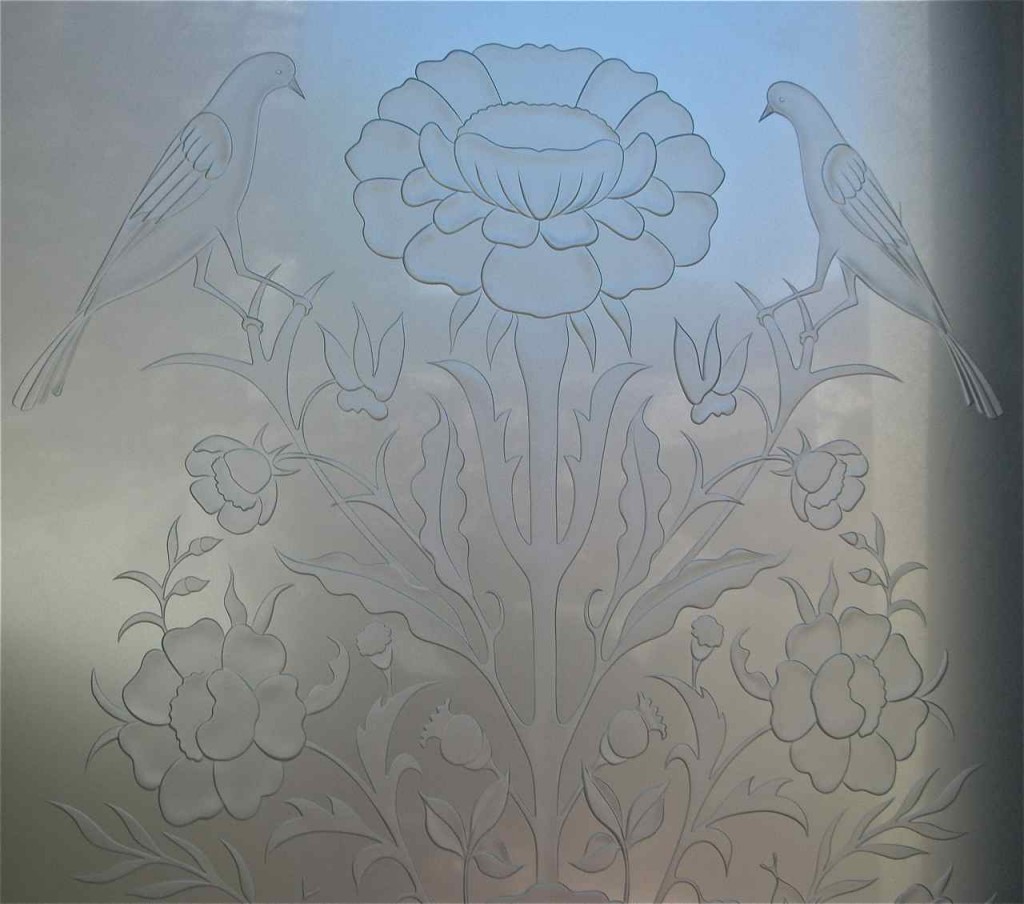 These windows needed to provide 100% privacy. In order to achieve that, the entire glass surface must be either "frosted" and/or carved, obviously laving no clear glass. In this case, the design elements were 3-dimensionally sculpture carved, leaving no clear areas, featuring no "shading" within the design. The design is illuminated beautifully by the natural sunlight coming through the glass, and the sculpture carved edges and angles in the design become a bright white.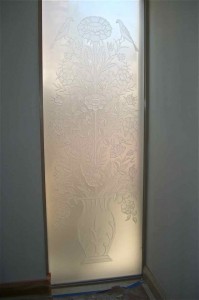 The other thing you can't appreciate without seeing these windows installed in person, is their SIZE! "Techniques & Effects" page on our site to learn more about design complexity levels). It took many hours of carving, by extremely skilled hands to achieve the varying depths and perfect textures, fitting for each different design element: from swan feathers, tree bushels, various flowers, tiny leaves and streams of water, each surface has distinguishable differences in their carved textures.
These windows were just installed last week, at a private residence inside The Vintage Club, Indian Wells, California, as part of an extensive remodel being done by De Witte Construction, Palm Desert. And because I can't wait to share, I'll also tell you that coming soon, we are installing all new entry glass into this incredible home, that I can say with confidence, will be one the grandest, most stunning entries we've ever created and installed. Considering the many breathtaking entries we've completed in the past, I know that's saying a lot, but once you get a look at it, we think you'll agree that it's one of our most beautiful. (Just a teaser: it incorporates both beveled leaded glass with an etched and shaded design combined!)