Paint Waiver Warranty on Painted Glass
About our Painted Glass
In order to paint our designs, the design elements are first sandblast sculpted, 3D carved deep into the glass. The elements are then painted with a translucent glass dye, or in some cases solid colors.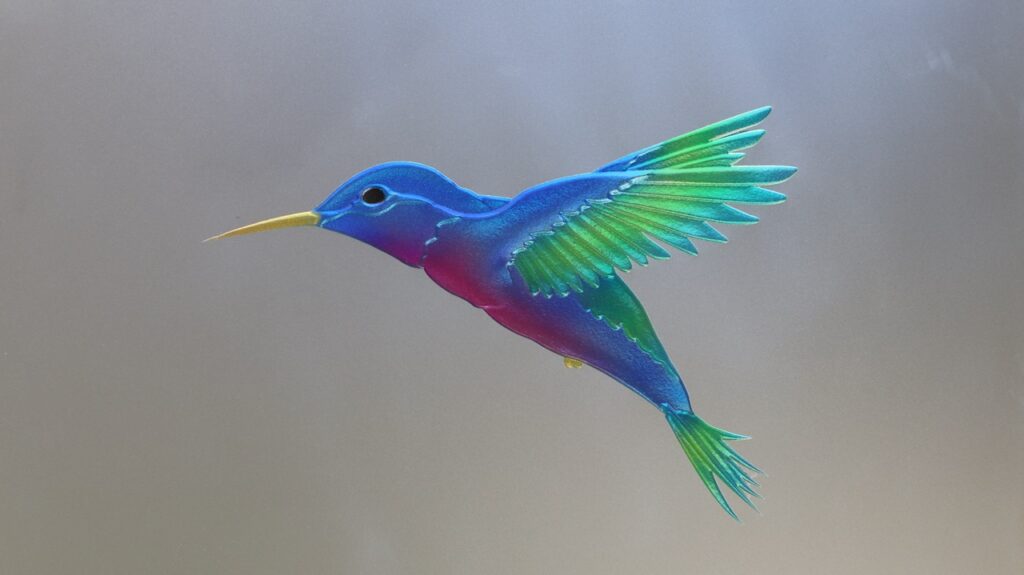 Colors and Color Casts
We have made every effort to reproduce the colors and color casts of our glass as precisely as possible on our product images. However, we cannot guarantee that your computer, tablet or smartphone screen will accurately reproduce the colors and color cast. As our glass is specially illuminated when photographed, we cannot take any responsibility if the colors and color casts differ under other lighting conditions.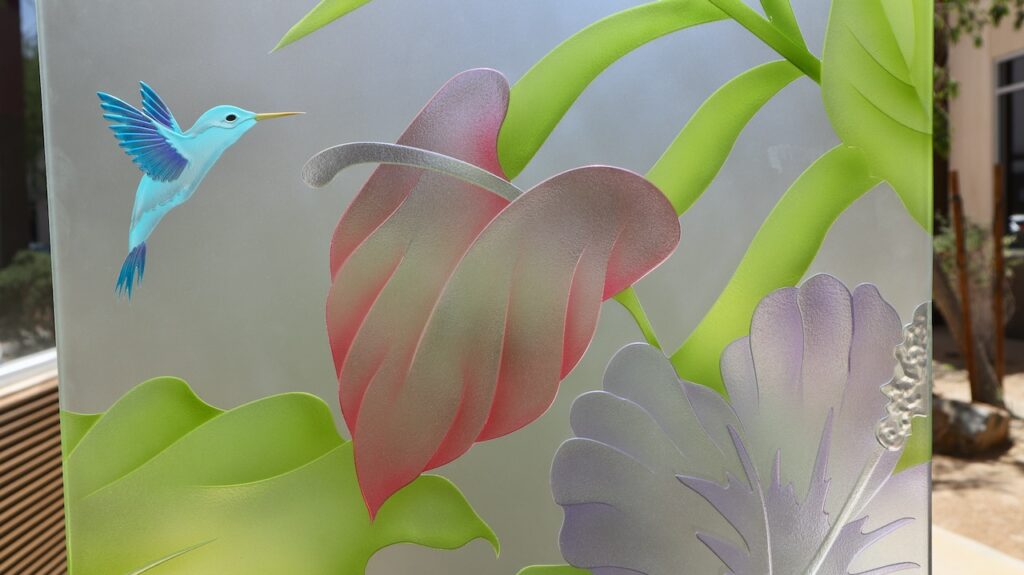 Warranty on Painted Glass
3-Year Warranty on Workmanship
The Painting Warranty is limited to workmanship. Our paint warranty covers painting defects, but does not cover areas of fading and/or damage due to normal wear and tear, abuse, weather or accidental damaging occurrences.
Sans Soucie Art Glass has created thousands of painted glass pieces that are installed across the US and abroad, that have lasted for decades, with only a very small fraction of people experiencing any issues. Issues are always related to sun exposure, harsh cleaning, or something scraping the paint.
The painted glass surface is designed and crafted to be permanent, and will last for decades if taken care of properly. Here are 3 basic warnings and instructions about our painted glass:
Exposure to direct sunlight, over time, will cause the paint to fade.
Regular cleaning of painted surface needs to be thru dusting only. fI the surface becomes soiled, wipe gently with a very soft towel using warm water and mild soap.
Any harsh rubbing or scrubbing of any kind can scratch or remove the paint. If the area has OIL, a light amount of glass cleaner can be applied, but be sure to rub very gently with a soft cloth.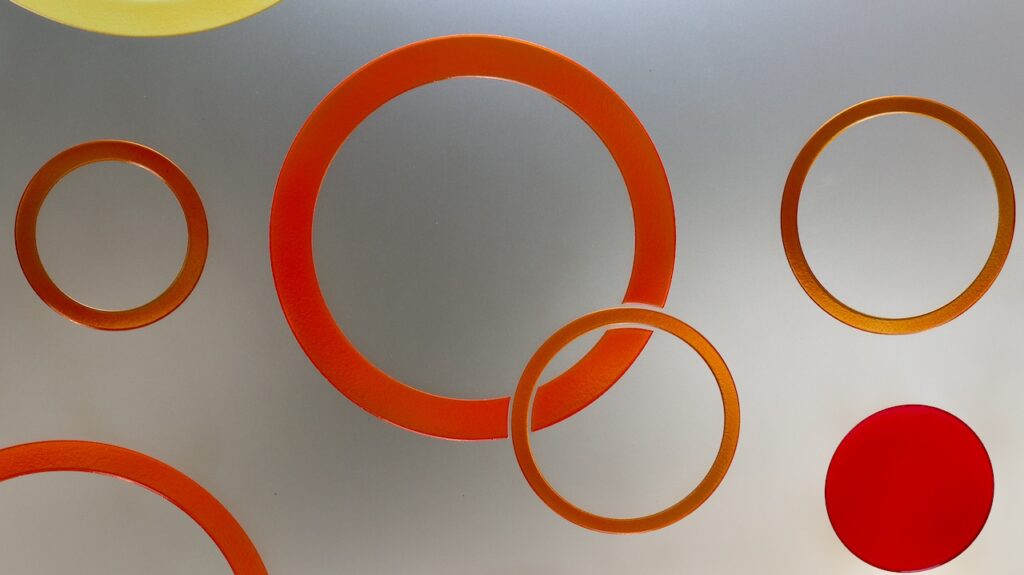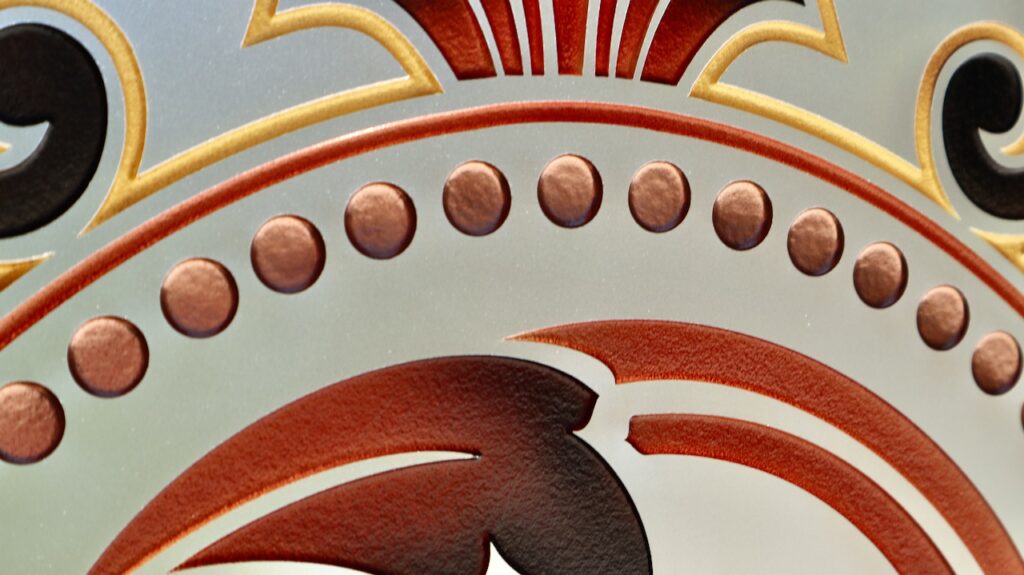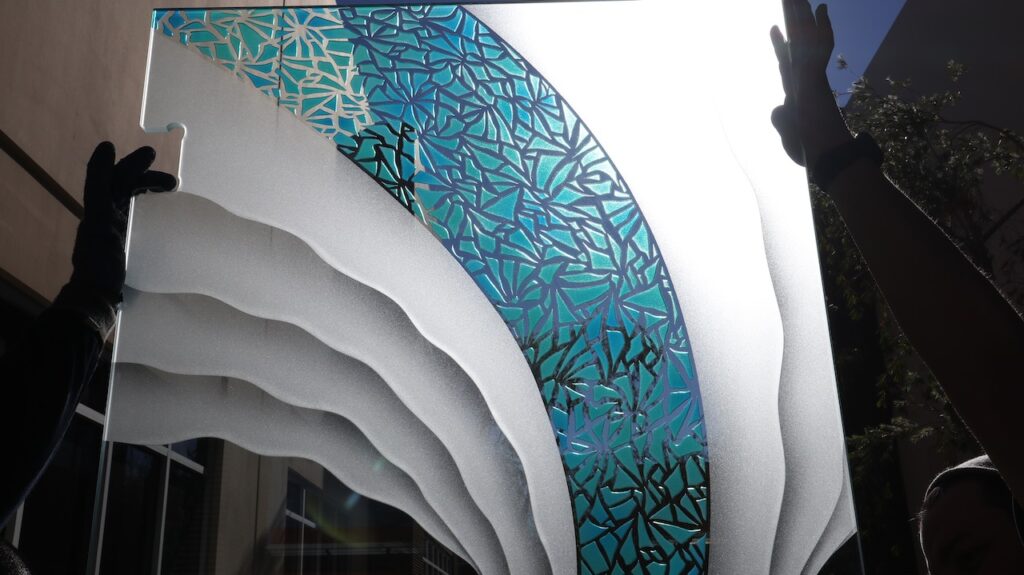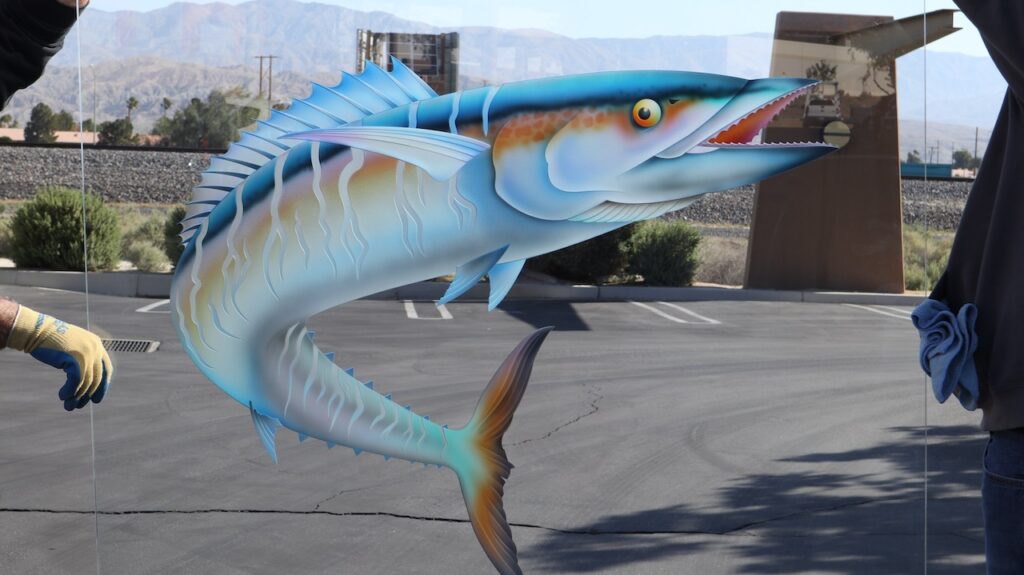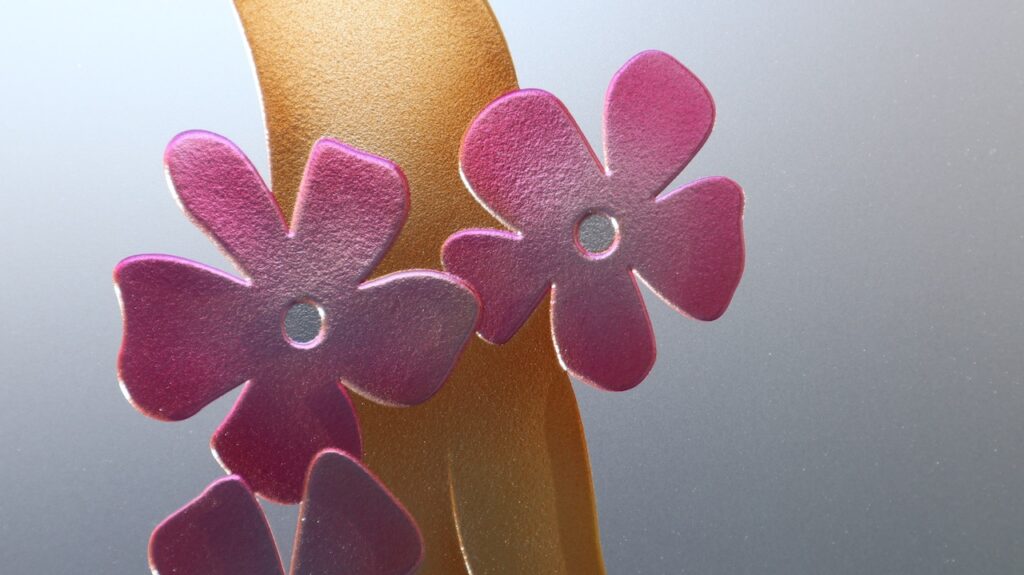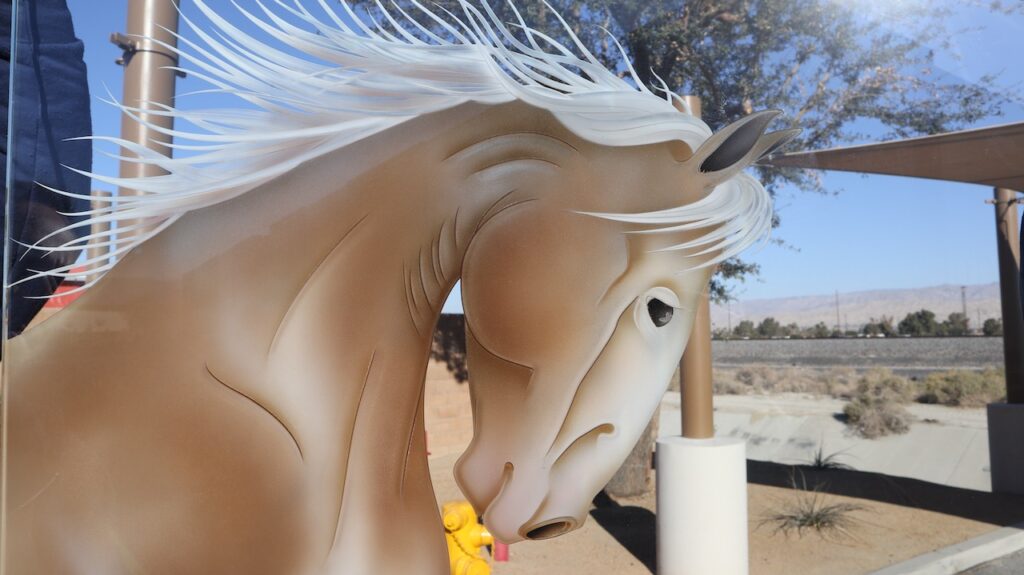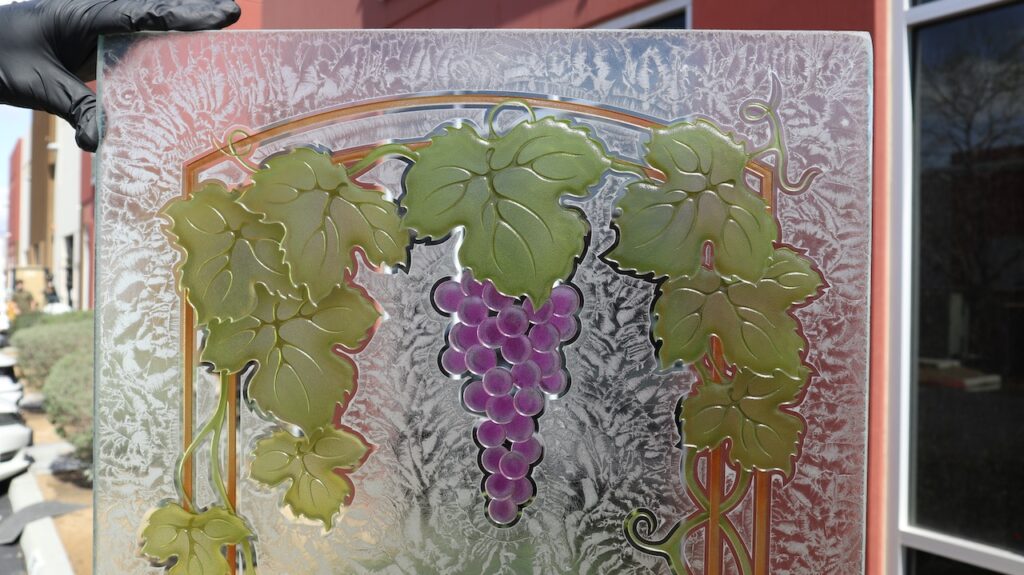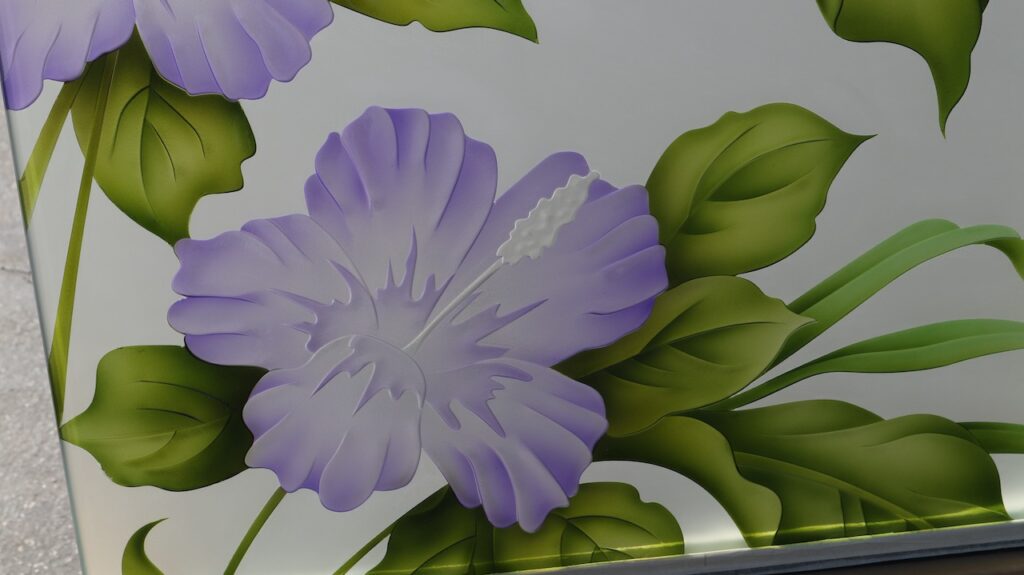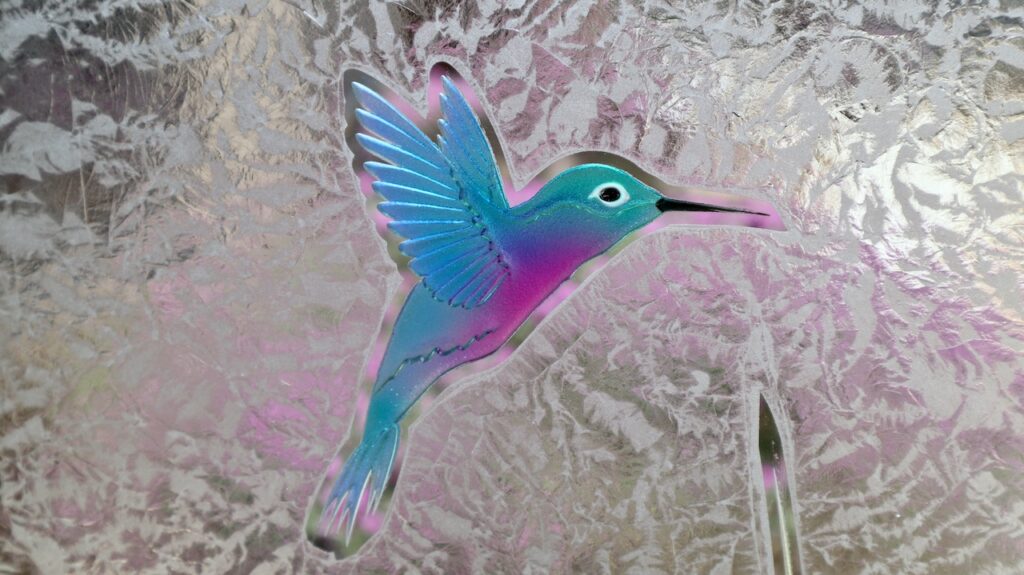 About Sans Soucie Art Glass
Family owned and operated since 1976, Sans Soucie sets the industry standard for the highest quality design and execution of sandblast frosted, carved and hand painted glass both nation and worldwide. Choose from our vast collection of designs across every decor, or let us create a brand new one-of-a-kind designs per your specifications. Our frosted glass designs turn ordinary glass into art pieces that add a luxury element to your home, while creating the privacy you need. Truly art with a function, our etched glass designs diffuse light and reduce glare, while enhancing the look of your home with a unique, eye catching custom element. Not clip art or machine manufactured, each design is a uniquely handcrafted original work of art, custom designed for our distinguished clientele of homeowners and commercial developers.
Free shipping to most states, shipping both national and worldwide, all our glass is handmade and expertly packed in-house by our team of glass artisans and shipped from Palm Desert, California. Shop our most popular products like slab and prehung front doors, interior doors, pantry doors, glass front doors, glass interior doors, sliding glass barn doors, windows, shower doors, shower panels and shower enclosures, decorative mirrors, signs and glass tables.
Copyright © 2023, Sans Soucie Art Glass. All rights reserved.