5 Common Questions About Pantry Doors
Statistics show that 85% of home buyers consider a pantry to be necessary. Because of this, a pantry is often considered to be essential for most homes.
Most people would also agree that a pantry should have pantry doors. If a pantry does not have doors, it can look very cluttered or unorganized.
If you're going to be getting a new pantry door, you may be wondering about pantry door installation or how to pick the best pantry door design.
Keep reading to find the answers to common questions about pantry doors.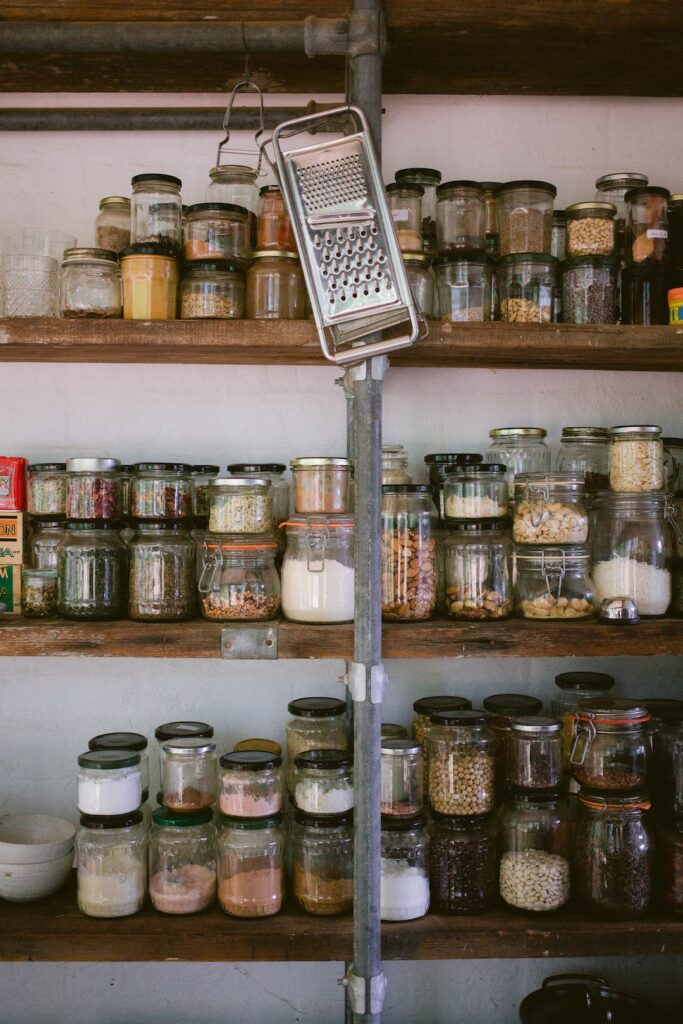 1. Should a Pantry Door Swing In or Out?
If you have a kitchen pantry, the pantry door should swing out if possible. This is a common question and the reason for the OUT swing preference is because typically pantries are pretty small, and if the door swings OUT, there'll be more room for storage and shelving inside. Some pantry configurations aren't conducive to an out swing door, which is not a problem! The door will simply push IN to the pantry, and likely what you'll have behind the door is just a wall. Having a walk in pantry ALONE means you're already ahead of the game with more space than a pantry that is more of a cabinet with shelves.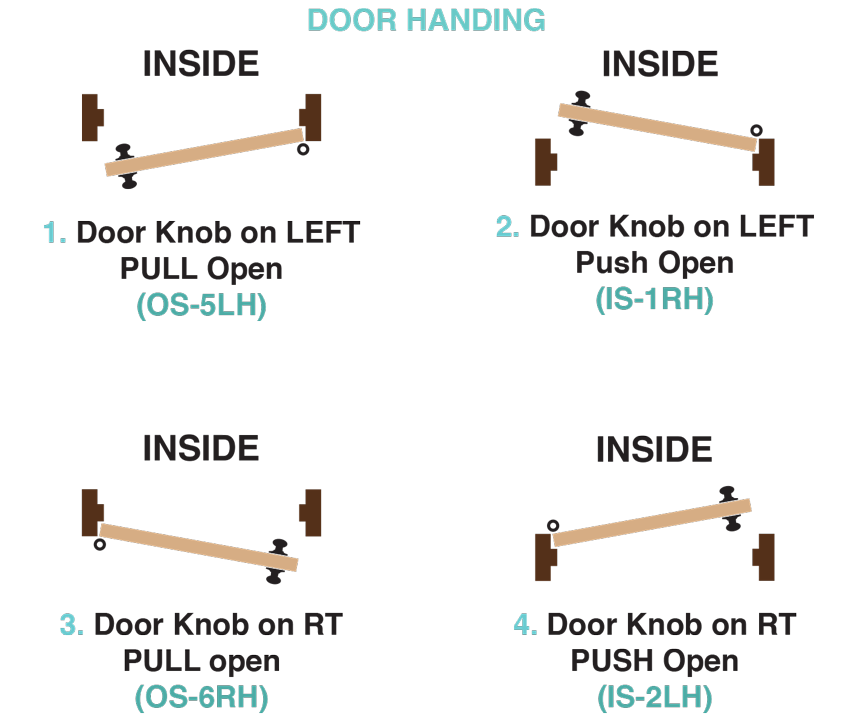 2. Should Pantry Doors Match?
You may be wondering if your pantry doors should match the other doors in your home. For a cohesive and elegant home, in most cases the answer is yes. It's best to have the pantry door match the surrounding cabinetry. However, it depends on the look you're going for! A contrasting look can also be very complimentary and pretty. So really, while it's gorgeous to match and coordinate with your cabinets, it's certainly a must for beauty! The contrast can be beautiful so long as they are a complementary color to the rest of the kitchen.
3. Should a Pantry Door Match the Trim?
If you have new pantry doors, you may be wondering if they need to match the frame or trim. This is usually a personal choice, as either option works.
Depending on the style of your home, a mismatched door and frame can look very nice. For a more minimal look, the frame and door can be the same color for more cohesiveness.
4. Can a Pantry Door Be Glass?
Yes! A panty door can be a wood framed door with a glass insert that can be frosted with a decorative design, OR it can absolutely be an all glass door, also frosted for obscurity. Frosted decorative glass is no doubt a beautiful option if you want a more elegant, upgraded, custom look in your kitchen.
Frosted Glass pantry doors obscure the view into the pantry while still giving a beautiful glassy appearance. They can give your pantry an upscale and elegant look that an average, plain door doesn't have.
5. Are Pantry Doors Hard to Install?
Pantry door installation does not have to be difficult. These doors are very simple to install as they are no different than any other kind of door.
You will need to make sure that you have all of your measurements correctly verified. You may also need help positioning the door as you screw them into place so that they swing correctly. Depending on the work needed, it's usually best to hire a door installer for the job, but it can absolutely be a DIY project!
Questions About Pantry Doors
If you've got more questions, we've got answers! Contact us today at Sans Soucie for glass door options and be sure to check out our customizable Pantry Doors, with dozens of design options to choose from! You'll have fun with our easy to use Pantry Door designer where you'll chhoose form 8 woods, white primed, and mix and match your decorative frosted glass design to coordinate perfectly with your decor style!
About Sans Soucie Art Glass
Family owned and operated since 1976, Sans Soucie sets the industry standard for the highest quality design and execution of sandblast frosted, carved and hand painted glass both nation and worldwide. Choose from our vast collection of designs across every decor, or let us create a brand new one-of-a-kind designs per your specifications. Our frosted glass designs turn ordinary glass into art pieces that add a luxury element to your home, while creating the privacy you need. Truly art with a function, our etched glass designs diffuse light and reduce glare, while enhancing the look of your home with a unique, eye catching custom element. Not clip art or machine manufactured, each design is a uniquely handcrafted original work of art, custom designed for our distinguished clientele of homeowners and commercial developers.
Free shipping to most states, shipping both national and worldwide, all our glass is handmade and expertly packed in-house by our team of glass artisans and shipped from Palm Desert, California. Shop our most popular products like slab and prehung front doors, interior doors, pantry doors, glass front doors, glass interior doors, sliding glass barn doors, windows, shower doors, shower panels and shower enclosures, decorative mirrors, signs and glass tables.
Copyright © 2022, Sans Soucie Art Glass. All rights reserved.