Unique Pantry Doors That Bring a Wow Factor to Your Kitchen
When you're thinking about upgrading your kitchen, it's easy to focus on the big-ticket items. You might consider replacing your cabinets with new ones, getting new countertops, and updating your appliances. But what about the details? What about the things that are so small that they can easily be overlooked?
Frosted Glass Pantry doors are one of the small things that can make a huge difference. They are often overlooked as part of upgrading your kitchen, but we think they're an important element to consider when you're thinking about remodeling.
That being said, let us share why upgrading your kitchen pantry doors can be a great way to add a wow factor to your kitchen.
Factors To Consider When Upgrading Pantry Doors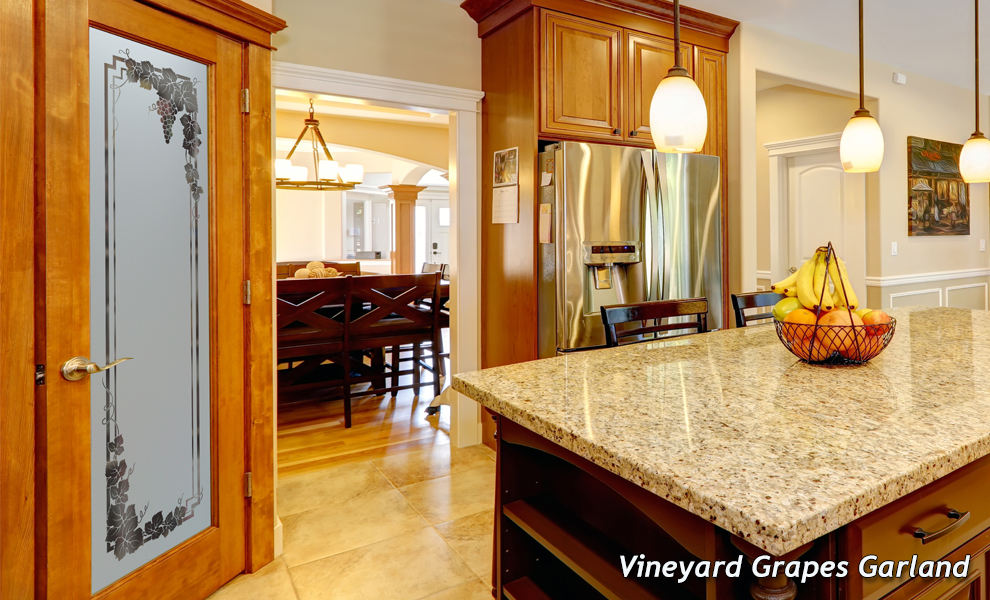 Aesthetics
For starters, let's talk about aesthetics. If you have plain, boring, or outdated pantry doors, they can really drag down the overall look of your kitchen. On the other hand, if you have beautiful, stylish pantry doors, they can contribute to the overall aesthetic of your kitchen in a positive way.
Functionality
In addition to aesthetics, it's also important to consider functionality when you're thinking about upgrading your pantry doors. A pantry door that is not doing its purpose will not only be a nuisance and cause food spoilage. This will put a damper on the overall functionality of your kitchen.
Frosted Glass Pantry Doors
A frosted glass pantry door is a great way to upgrade your pantry doors from a functional and aesthetic standpoint. Not only will it give your kitchen a modern look, it will also provide you with the privacy you need.
At Sans Soucie Art Glass, we specialize in creating beautiful frosted glass pantry doors. We use a sandblasting process to etch and carve designs into the glass, which creates a stunning, one-of-a-kind look. Frosted glass pantry doors add a touch of class and sophistication to your kitchen.
The sandblasting process allows us to create any design you can imagine. By forcibly removing particles of sand from the surface of the glass, we can create any design, whether it's a simple geometric pattern or a detailed scene.
Frosted Glass Pantry Doors Are Easy to Clean
The benefits of A frosted glass pantry door don't stop there. In addition to being beautiful and functional, frosted glass pantry doors are also easy to clean. They're easy to wipe clean due to their smooth surface. The frosted surface will be to the inside of the pantry, making it much easier to keep the etched, sandblasted surface from getting oil and finger prints. And it they DO occur, no problem! They're always removable with regular glass cleaner. If it's a stubborn spot, just use a soft cloth with a little bit of acetone and you'll be good to go in no time!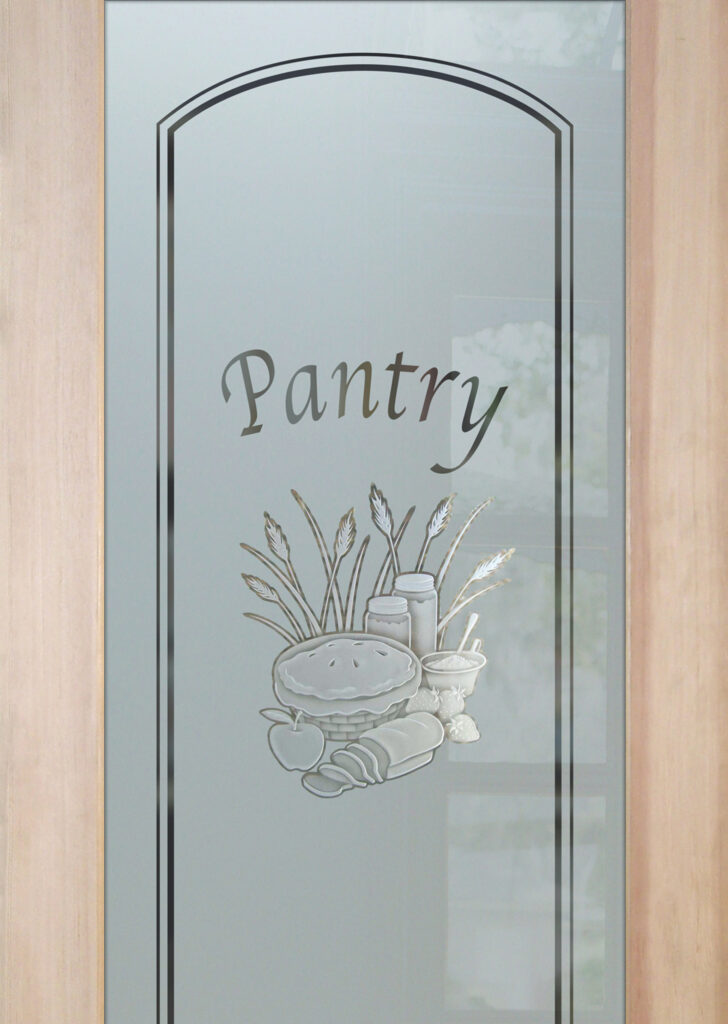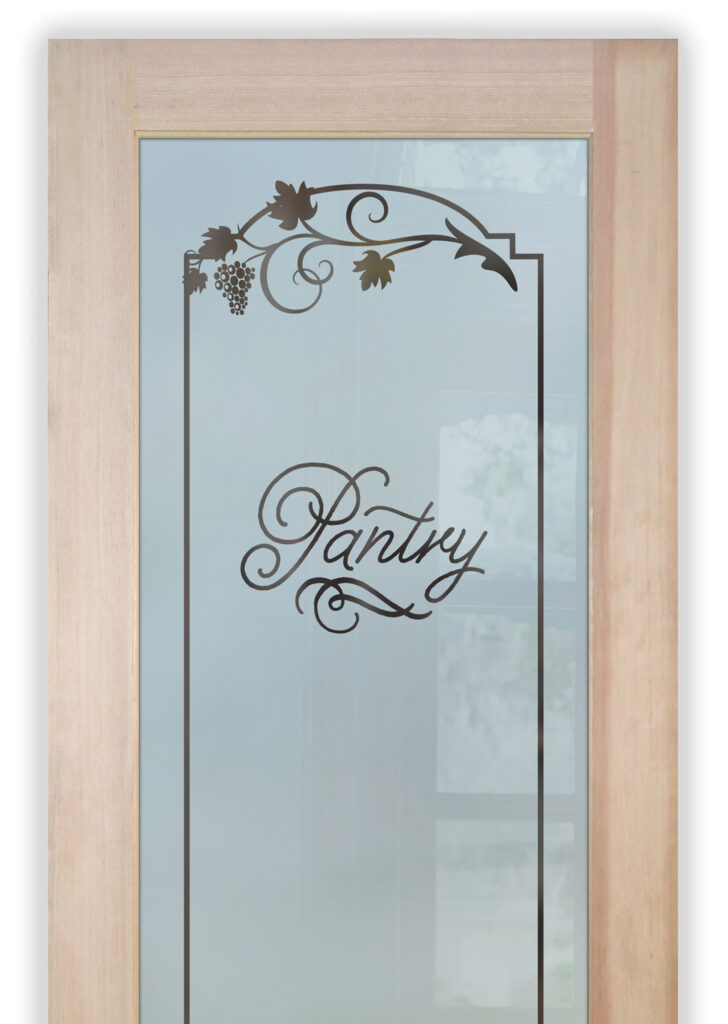 Get Unique Pantry Doors At Sans Soucie
When it's time to renovate or upgrade your kitchen, keep frosted glass pantry doors in mind. They're a great way to add beauty, functionality, and easy-to-clean convenience to your kitchen.
If you're looking for the best-frosted glass pantry doors on the market, look no further than Sans Soucie Art Glass. Contact us today to see how we can create a custom design for your home.
About Sans Soucie Art Glass:
Family owned and operated since 1976, Sans Soucie sets the industry standard for the highest quality design and execution of sandblast frosted, carved and hand painted glass both nation and worldwide. Choose from our vast collection of designs across every decor, or let us create a brand new one-of-a-kind designs per your specifications. Our frosted glass designs turn ordinary glass into art pieces that add a luxury element to your home, while creating the privacy you need. Truly art with a function, our etched glass designs diffuse light and reduce glare, while enhancing the look of your home with a unique, eye catching custom element. Not clip art or machine manufactured, each design is a uniquely handcrafted original work of art, custom designed for our distinguished clientele of homeowners and commercial developers.
Free shipping to most states, shipping both nation and worldwide, all our glass is handmade and expertly packed in-house by our team of glass artisans and shipped from Palm Desert, California. Shop our most popular products like slab and prehung front doors, interior doors, pantry doors, glass front doors, glass interior doors, sliding glass barn doors, windows, shower doors, shower panels and shower enclosures, decorative mirrors, signs and glass tables.