4 Ways to Increase Your Property Value
Maybe you're looking to sell your home, or maybe you're looking to improve your living space. Either way, you're looking for how to increase home value and to improve your home as a whole. There are some big tricks to increasing your property value, like adding solar panels and improving energy efficiency. But there are some small improvements you can make that will both increase your property value and make your home a more enjoyable place to live. Read on to learn how to add value to your home with these four tips.
Replacing windows
Improving your front door
Adding more space
Improving visual appeal
Replacing Windows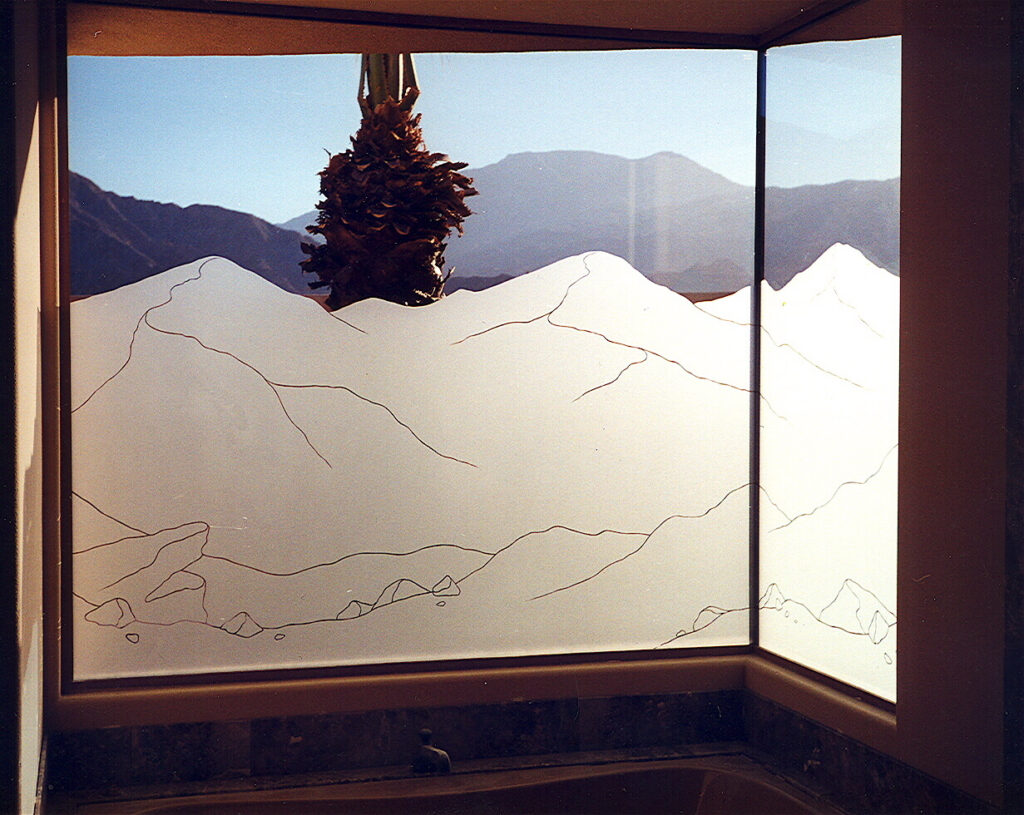 Your home's windows affect many aspects of your home value. First, the windows help with the curbside appearance of your home. How your house looks from the curb can affect your home value, so you'll want your windows to be pleasant to look at and designed well. Consider art glass windows to help add a stunning aesthetic. Also, windows affect what it's like to live in your house. Windows that are difficult to open and close add unnecessary effort to living in your home.
Finally, windows can also affect your home's efficiency. Windows that aren't properly sealed—whether from age or use—can lead to leaks, drafts, condensation, and lost energy. The leaks and condensation can lead to visible mold and rot that will damage your home and decrease your property value. The drafts escaping old windows can also ramp up your energy bills 10–20% more expensive.
Replacing your windows can be a big project (though significantly smaller than a kitchen remodel). The good news is that most people who replace their windows recoup up to 74% of their investment while also increasing their property value. Your new windows will improve your property value, and they can add to the beauty of your home. You can also install new windows yourself to reduce costs.
Improving your Front Door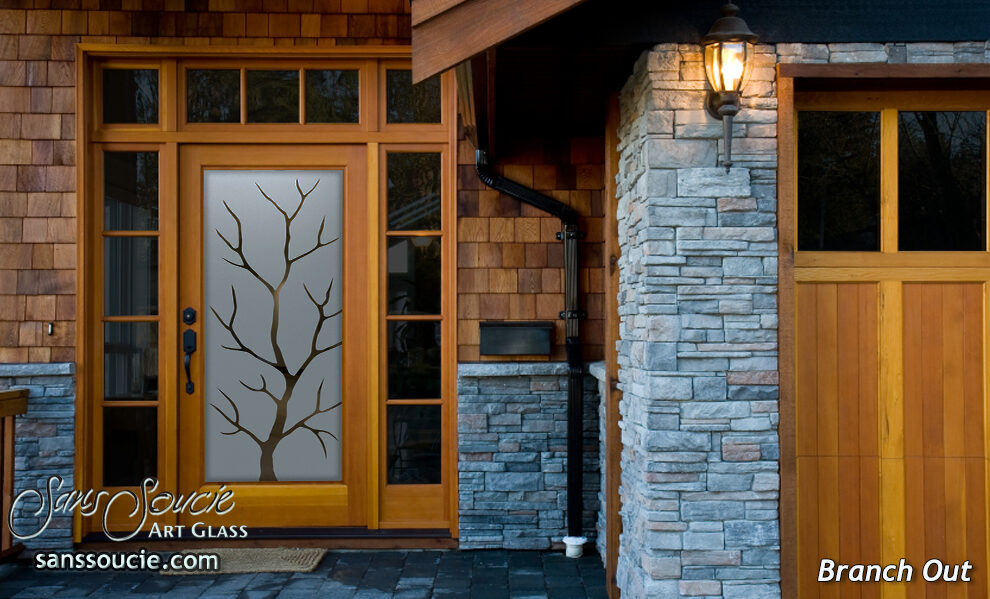 The front door is one of the first things anyone will see in your home, and it can have an effect on your property value. The front door is the focal point of the front of your house, so having a beautiful front door will increase your property value. Besides beauty, improving your front door actually has one of the highest ROIs for any remodeling project at 91%. So while it may seem like a hassle to replace your front door, you'll make up for it property value.
Frosted Glass doors with art glass provide the kind of eye-catching beauty that makes your home more appealing. Glass doors provide the boost in property value. If you're worried about privacy or security, there are certain types of glass to choose that will combine beauty and safety and privacy. By choosing the right glass door, you won't have to worry about security while still benefiting from the beautiful art glass. 
Adding More Space
You can add more space to your home by a physical expansion or by creating a more open floor plan. First of all, adding physical space has a clear tie with increasing your property value. Bigger houses generally sell for more. But the price per square foot will often stay the same for houses regardless of size, so adding square footage can add very real value to your home.
For example, if the median price per square foot was $130, a 1,500 square footage house would sell for about $195,000. But if you increased the square footage to 2,500, the house could see for $325,000. That's a significant difference in property value.
One worry with adding space is it can be expensive to add extensive amounts of additional space. One way to make the investment worthwhile is to add square footage long before you intend to move that way you take advantage of the extra space. You can also add space by adding bathrooms or other features that can also increase property value on their own. Another idea is to finish a basement or to expand the living space with a deck.
If you're not able to add physical space, you can give the impression of more space with a more open floor plan. Historically boxy floor plans did well, but these days, open space adds more to your property value. To create more open space, you don't need more physical space. You can do so by removing extra walls.
Don't remove walls that are crucial to structural integrity, but extra walls can be removed to create an open space that increases flow and light. It's usually very affordable to remove walls and create an open space, and the benefits in property value can be extensive.
Improving Visual Appeal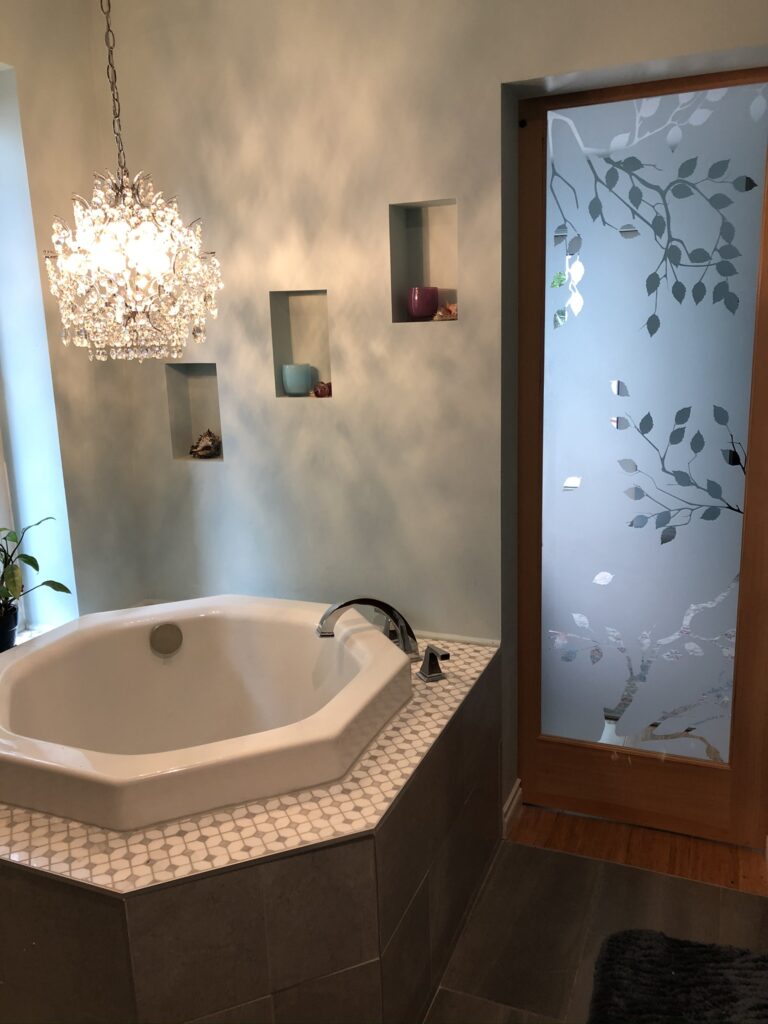 The appearance of your home has a huge impact on property value. Buyers are drawn to houses that are beautiful. The first area you'll want to focus on is the exterior of your house. The paint, the landscape, the awnings, and other features on the front of your house matter. To increase your property value, you'll want the paint to be maintained, the awnings to be clean and interesting, and your landscaping to be well-maintained and beautiful. Planting and maintaining flower beds goes a long way.
You can also improve the visual appearance of your home inside. The kitchen and bathrooms are the most important areas to focus on. When these rooms look outdated, it can negatively impact your property value. You'll want to consider updating cabinets, shower doors, mirrors, countertops, backsplashes, sinks, tiling, and appliances. That doesn't mean you need to splurge for marble countertops. A minor remodel that makes the kitchen or bathroom look nice can go a long way with a high ROI on renovation expenses.
When you're looking to improve the visual appeal of your home, it can appear expensive. Again, it can be beneficial to update some features before you decide to move, so you can take advantage of the new features.
The Bottom Line
These are four ways to increase your property value that can make your home more pleasant to live in and make it easier for you to sell it for more money. There are other ways to keep improving your property value like getting a new roof, installing solar panels, adding smart technology, and improving your landscaping.
But the most important thing to remember is that you don't want to spend too much money to increase your property value that you're not going to benefit from. You want to choose renovations with high ROIs—like windows and doors—to start.