Glass Shower Doors with Frosted Designs
Contemporary technology has certified many shower door manufacturers to create doors with glass that you can upgrade with strong, decorative etched glass. Frosted glass shower doors are fantastic because they add an uncommon décor addition. Glass Shower Doors with frosted designs can have a lot of sandblasting coverage, or a little, depending on how much visibility you want to see into the shower. In most cases, you'll want to see into the shower, so the tile can be viewed.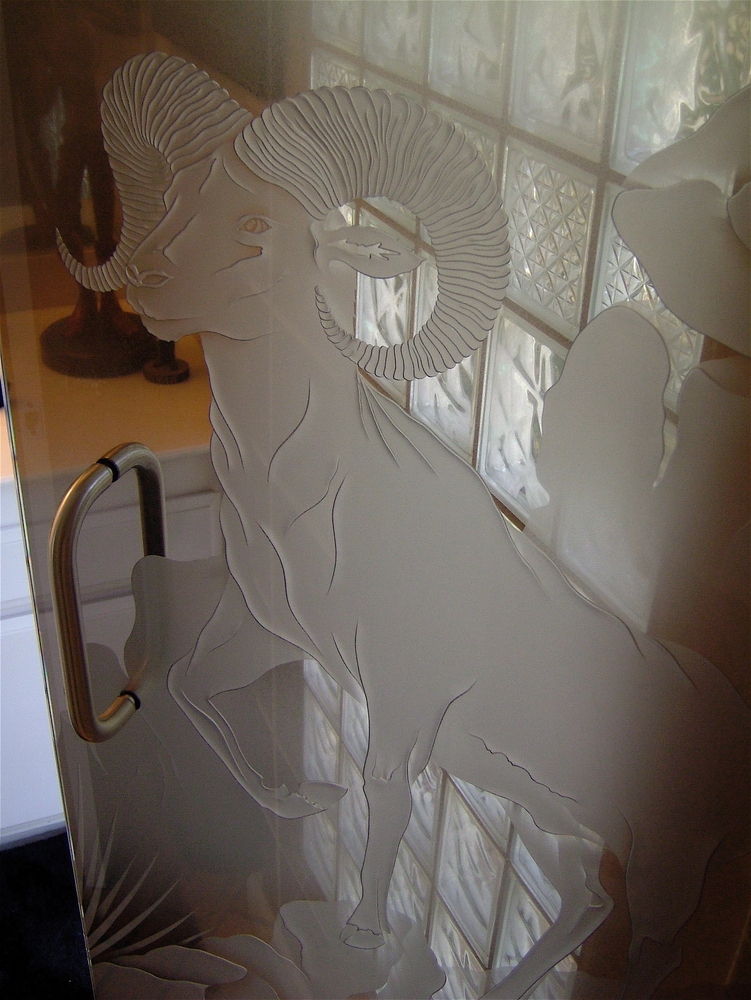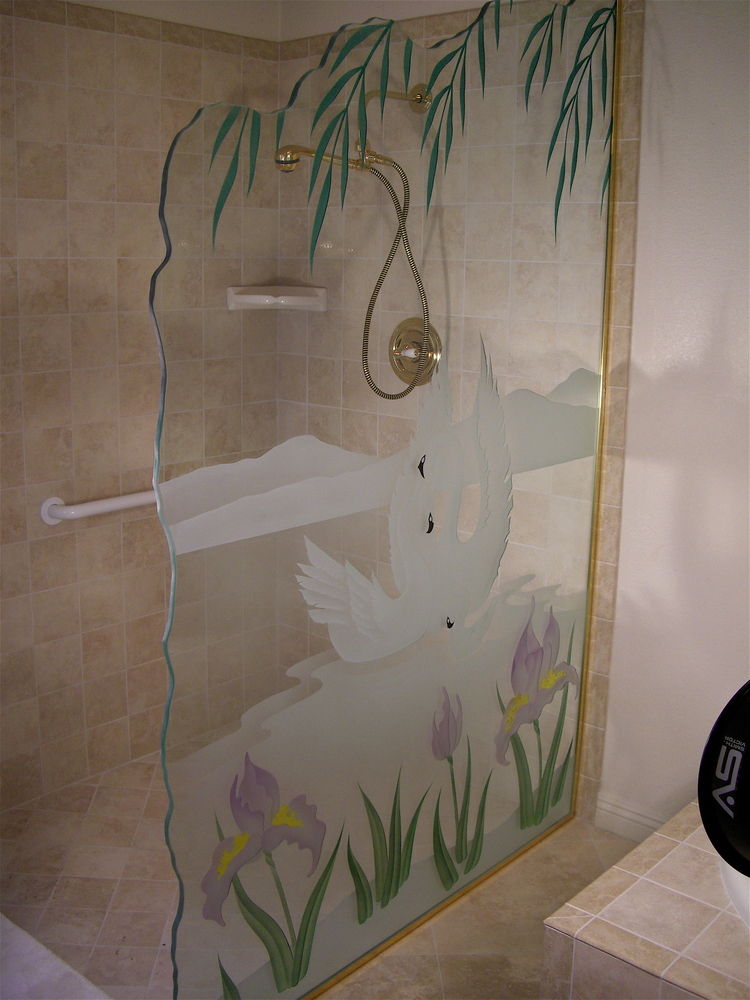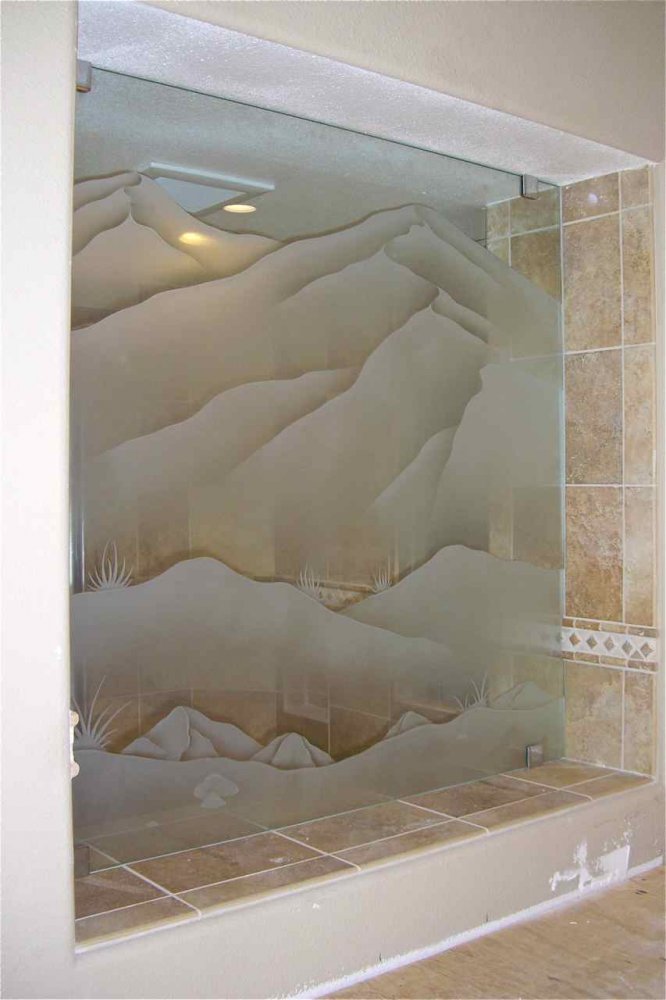 Glass shower doors and enclosures come in all in shapes, sizes and styles. The configuratio is most often determined by the amount of space available for the shower, how much space for the shower door swing, etc. Freestanding dividers or glass partitions work great for areas large enough so that water doesn't overspray outside the shower.
The most commonly used shower door is the descending, or bypass shower door. These are used particularly where space is a curb. Double action hinges allow for the door to open in AND out of the shower. The door pulls and hardware finish are selected according to individual preference and should coordinate with the bathroom fixtures and entry door knob. Glass shower doors with frosted designs are usually found at retailers who provide remodel supplies where the glass, panels can be purchased, as well as the whole tub, or stall inclusion. The shower doors can be swapped completely, or you can choose to utilize the same glass doors and only replace side panels, or vice versa. The shower market provides a wide variety of selections that will suit the individual needs of the space.