Are Glass Barn Doors Right for My Space
Thank you to Fixer Upper for showing us that barn doors are not just for farmers, but that they can truly be for everyone and every decor style! So with that in mind, allow us to explain how you can determine if a glass barn door is right for your space!
Small Spaces
One of the benefits of barn doors are the fact that they slide over an existing wall; therefore, taking up absolutely no floor space! Meaning you won't have to worry about the placement of your furniture so to speak, since barn doors doesn't swing open. This is great for small and tight spaces! You can effortlessly slide the door open and out of the way. And, because glass barn door slides over your wall, it instantly decorates that wall space as a bonus! Your glass barn door now goes from function to fabulous decor! Now your friends will think you're just showing off your interior style skills (wink, wink)!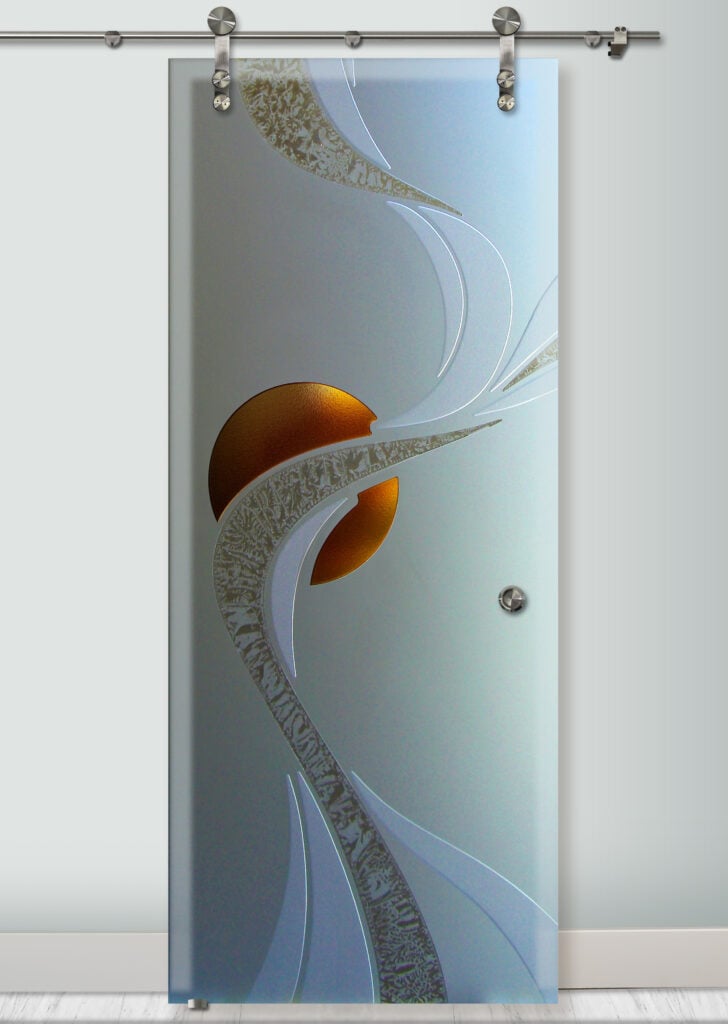 Open Concept
An open concept is a desired floor plan that is here to stay! This floor plan brings an opportunity to be creative when designing spaces with your decor. Allowing you to create areas with pieces of furniture that enhances your lifestyle, and that will work for you in every season. A glass barn door is the perfect way to keep the fluidity between spaces, while giving that space functionality with privacy. A glass barn door will seamlessly divide a room for privacy; and yet, keep the option for an open concept in your home, because the doors lay flush or can disappear into your wall. There are so many options to be creative!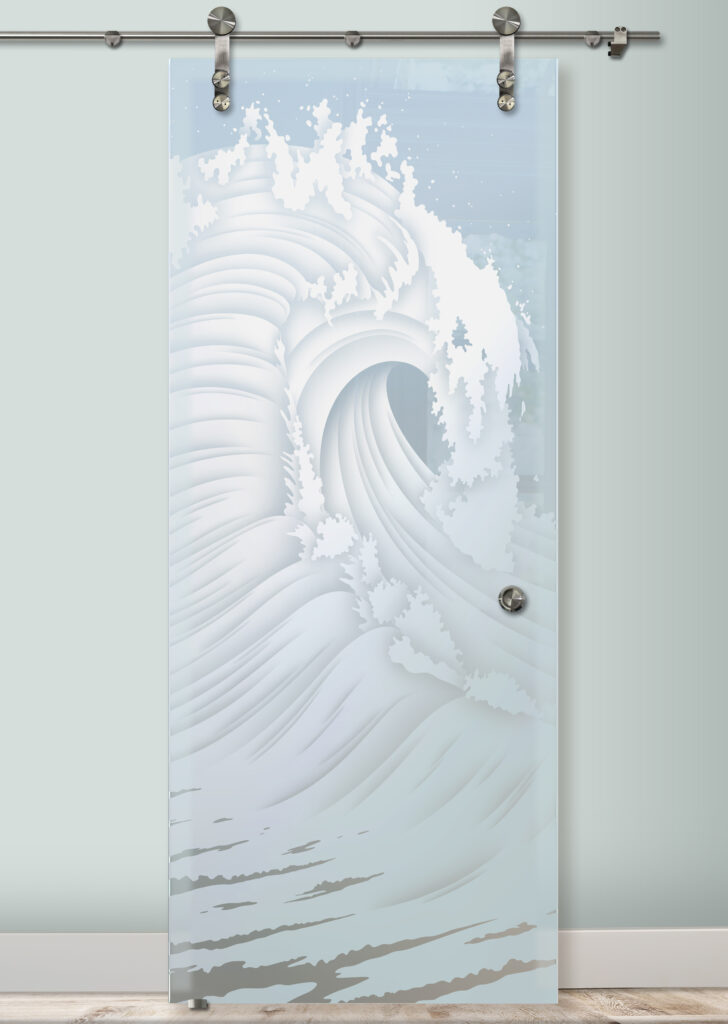 Privacy Glass
Can a glass barn door be private? Yes! Remember, that you have the ability to make your glass door a unique piece of art work with your design! When creating your glass barn door you can simply choose your level of privacy based on the glass you select. These levels range from Clear Glass, Frosted Glass, and Glue Chipped. You'll also be able to increase your glass barn door's privacy with every additional sandblast effect that it takes to create your unique design. And, you wanna know the best part? You can get the privacy you need, without sacrificing Light! Now, that's what I'm talking about!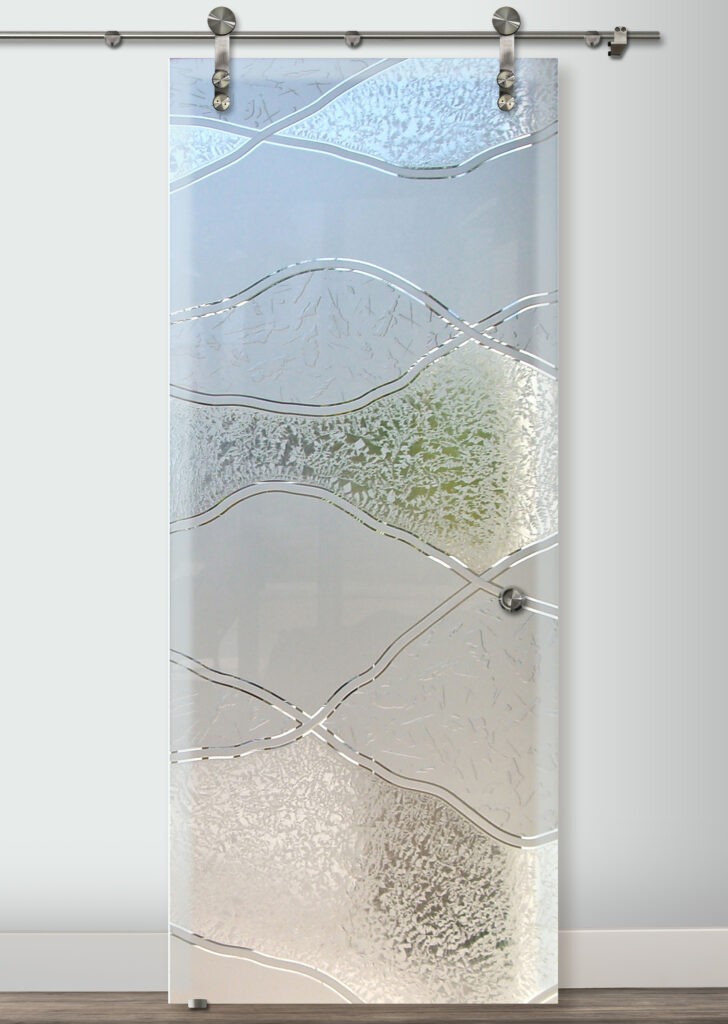 Big Picture
Whether you're trying to save space, want a barn door for aesthetics, or just love the convenience of opening and closing your spaces with ease, glass barn doors are a simple way to elevate your home! Gone are the days when barn doors were only for the farm! Now you can enjoy these stunning works of art within the city limits, but without the cows, chickens and horses! Can I get a Ye-Haw!