2020 Bathroom Design Trends
Ah, there's something so refreshing about starting a new year! Well, not only a new year but actually a new decade! You feel the excitement of a fresh start and all the things you're finally going to tackle and accomplish! Maybe like that old outdated bathroom. You know the one I'm talking about. The one one with the leaky faucet, outdated tiles, and the one with that old shower curtain. Now you might not have the budget to do a complete HGTV bathroom makeover, but you can easily start with your shower! A shower is often a focal point in your bathroom, so why not create a stylish centerpiece with a shower glass door or divide!
What's In?
Top designers weigh in on 2020 bathroom design trends which include a variety of styles from Biophilic to Industrial chic. They're also discussing how incorporating elements such as Statement tiles (i.e. Terrazzo and unique Shapes), Metallic accents (i.e. brushed brass finishes), and unusual Marble and Traveritne are perfect ways to stay on trend! But what does that mean for creating a statement piece with a shower glass door or divide? It means you've got LOTS of room to be creative with your shower glass door or divide to bring your bathroom into the new decade!
Versatile Style
Whether you're an aspiring Joanna Gaines and wanting a shower glass door design that fits in with your modern farmhouse, or you're really digging that industrial chic look, you're going to want to stay with pieces that have clean lines and simple designs.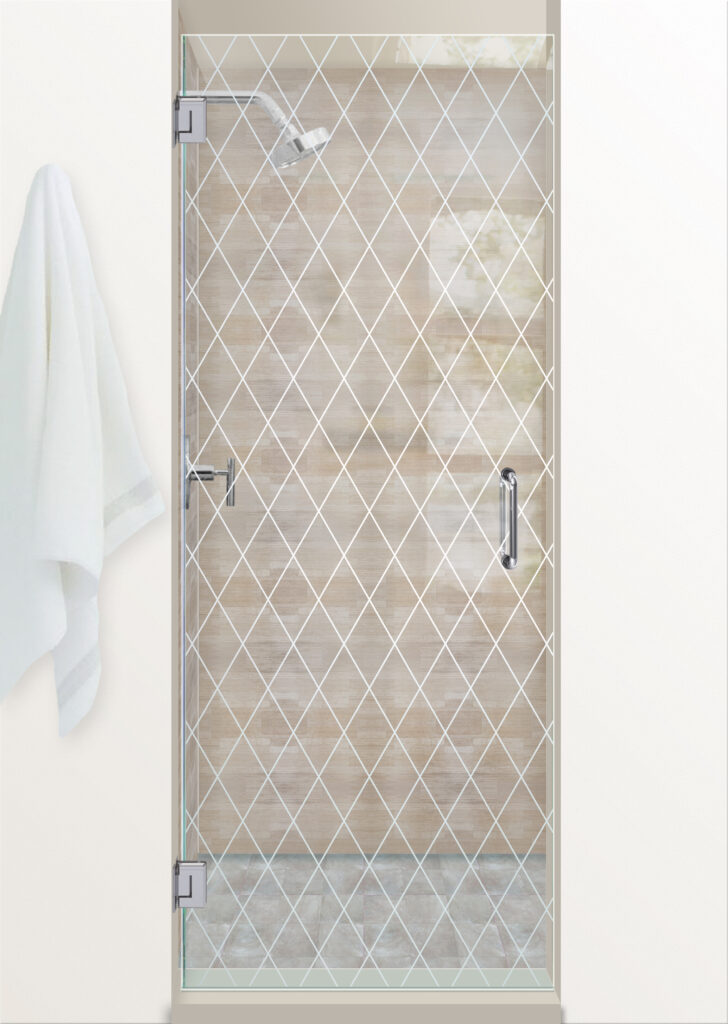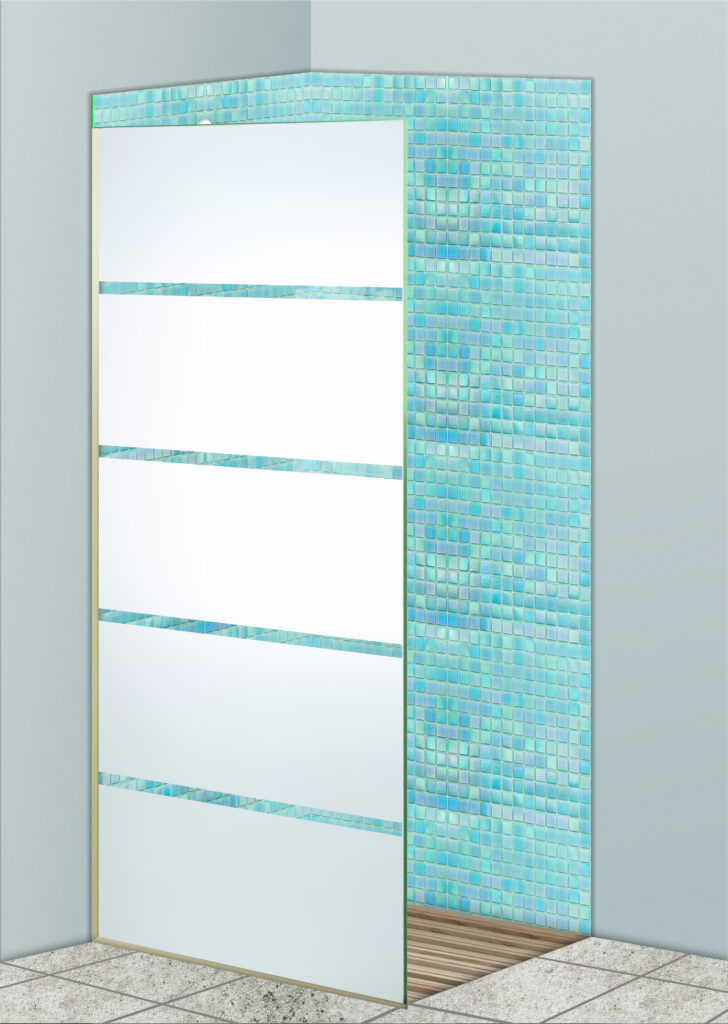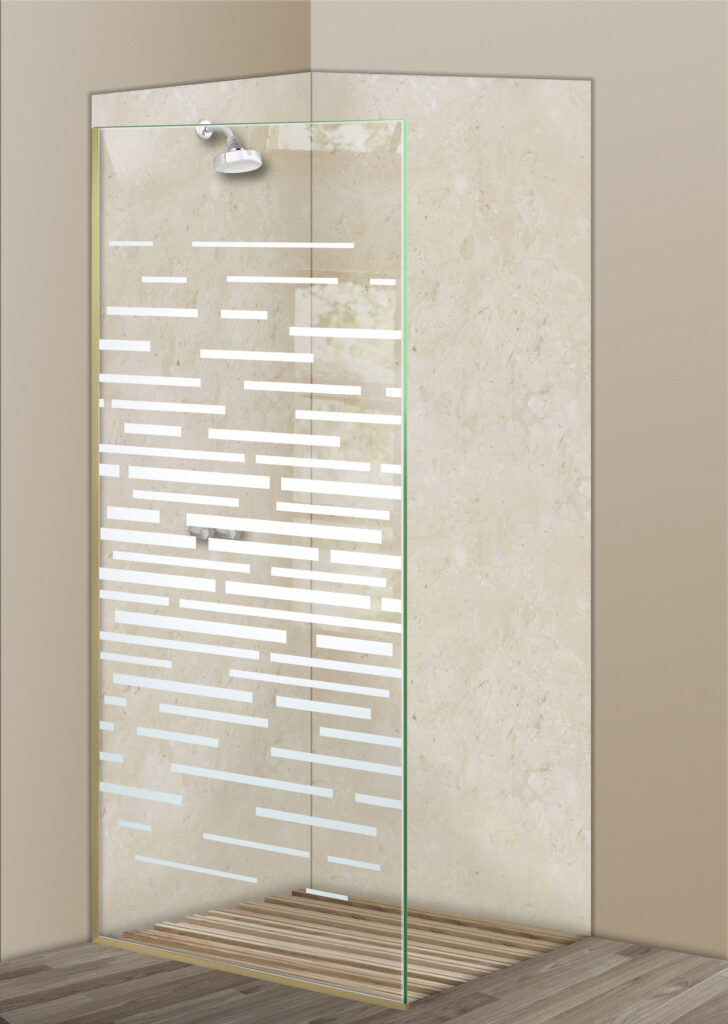 Biophilic design
If you're asking yourself what is Biophilic Design, don't worry we did too! It's a style that focuses on incorporating touches of nature into your design. You bring outside elements into your space such as plants, greenery and bamboo accents; and, pair them with a calming color pallet such as greens, whites, greys, and taupes. You can also enhance this style by choosing a shower glass door piece that has a design showcasing plants such as swaying reeds, or a peaceful cherry blossom.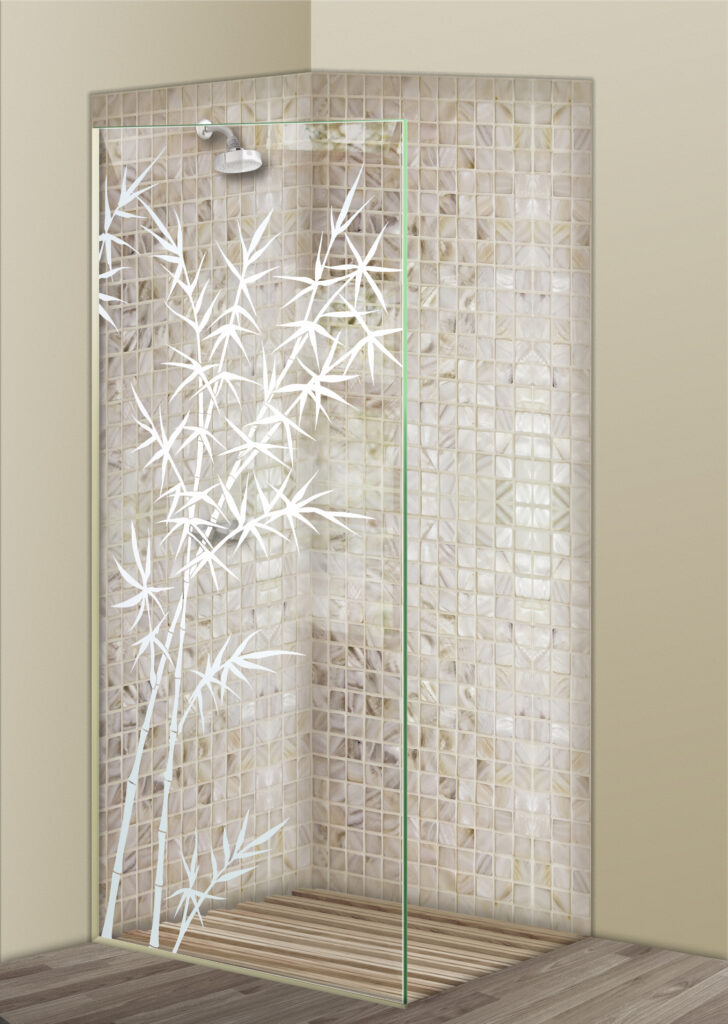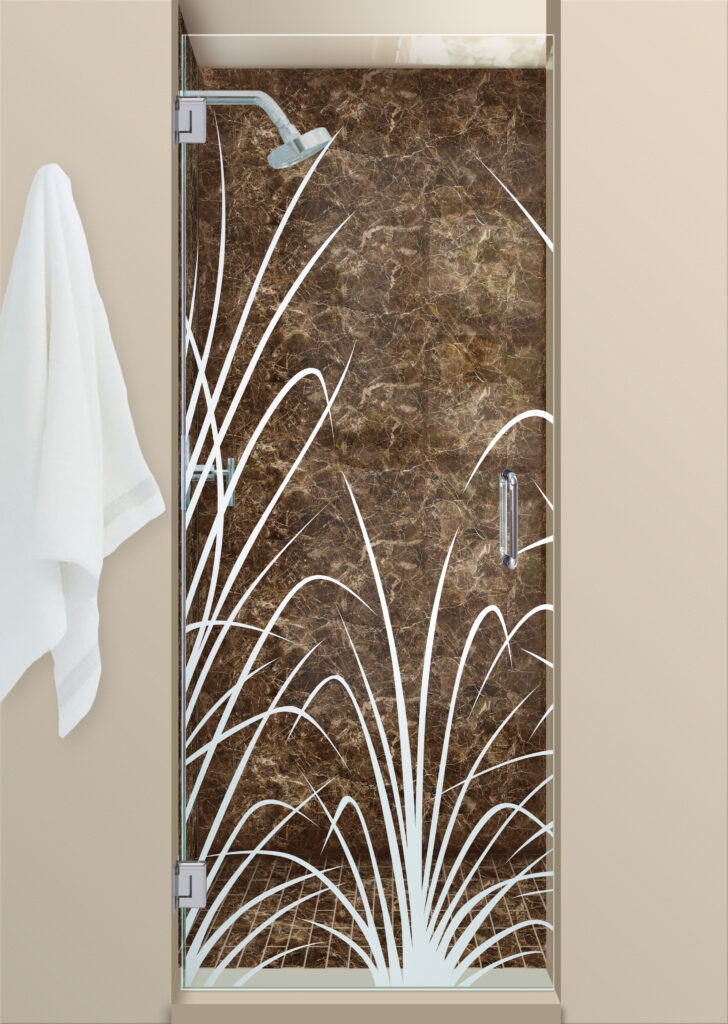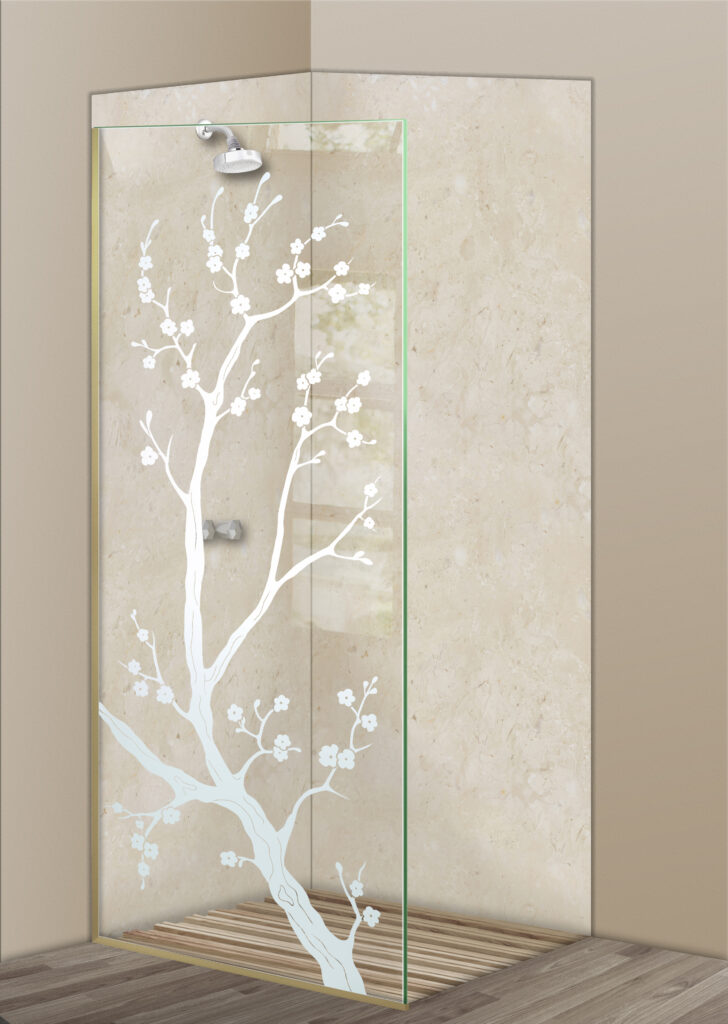 Sanctuary
Whatever 2020 bathroom design trend suites your style, incorporating a glass shower door or divide can only elevate your bathroom by turning your shower into both a statement piece and sanctuary! Bottom line is that you can custom make your shower glass piece to fit any style, trend or cool elements that you choose to use to update your bathroom for 2020 and years to come! So have fun creating something that says, "New Year, New You!"