How Sans Soucie Provides Exceptional Customer Service
At Sans Soucie, we pride ourselves on giving the best quality service to our customers. Whether you're ordering a new pantry door for your kitchen or a new entry door for your business, we promise to create a work of art that helps bring design and natural lighting into your designated space!
So, how do we incorporate superior customer service? A recent customer service story shows the time and effort we at Sans Soucie take to make sure you are satisfied with our product.
Sans Soucie Customer Service Story
A customer received a Sans Soucie mirror and was unhappy with the color of the design etched on the glass. Simply put, the color was not what the customer thought it would be, based on an original photo. From that, we paid to have the mirror sent back to San Soucie to remove the paint and repaint the design to the customer's satisfaction.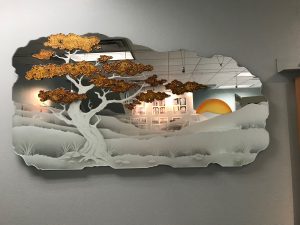 However, before sending the updated mirror back, we took the time to explain how our painting process is completed at Sans Soucie as well as the effect lighting, type of camera, camera flash and surroundings can have on the paint color appearance. Not to mention the color could be altered when the image of the paint color/product is converted to a file and uploaded to the website.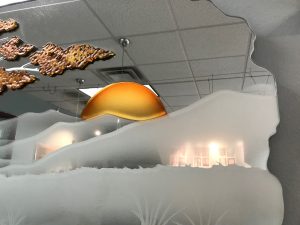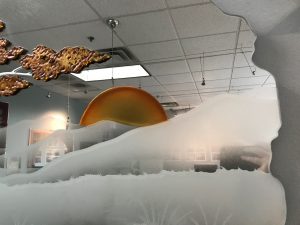 In addition, we sent a side by side comparison of the color found in one design and the color of the updated mirror we repainted, as well as photos of the mirror taken in low light, more light, with/without flash and shop photos to show how different the color can change. All of this was done to help show the variation of the design color and help give the customer an idea of the overall piece. Paint color will always look different from screen to screen, day to night and lighting to lighting.

In short, we wanted to be absolutely sure our customer was happy with the repainted design and that we achieved the color they wanted. At Sans Soucie, we love our clients and they are the reason why we make it our mission to continually strive for better service, higher levels of diversity, creativity and customer satisfaction.