7 Wine Cellar Items to Splurge On
Wine cellars are a great way for homeowners to properly store wine. Like other perishable food products, when wine is exposed to fluctuations in temperature, humidity, heat, light and other environmental factors, it can spoil. However, when wine is properly stored, such as in a wine cellar, then the wine can actually improve in flavor, aroma and complexity. In short, wine cellars can actually enhance your overall experience with your various wines.
As such, are you looking for some inspiration when it comes to your wine cellar? Whether you've just installed one in your home or are looking to spruce up your current cellar, below are seven wine cellar items that will enhance your space!
Wine Cellar Door(s)
Make a good first impression with your wine cellar by installing a glass wine cellar door. At Sans Soucie, our beautiful glass etching and carving illuminates brilliantly against the backdrop of the rich, ward colors of your wine cellar, enhancing the overall style and design of your cellar.

In addition, our wine doors are available in a number of ornate designs and styles, making it a custom work of art in your home. Best of all, our glass inserts not only showcase your wine, but protect it against the elements as well. Our glass and doors ship worldwide, are fully insured, and are custom packed in-house by our expert artist glaziers.
Wine Room Technology
Wine cellar technology has come a long way. Now, buyers have the option to get remote climate control or lighting variations, all within a touchpad located outside the cellar. For those with a vast wine collection, you can now even manage your wine inventory electronically — all through an app on your phone! There are additional apps where you can record your wine tasting notes or get wine recommendations for a future meal when entertaining guests. Look to see what other technology gadgets you and your cellar can benefit from.
Display Racks and Shelves
When revamping or creating your wine cellar, how you display your wine is important. Wood isn't the only material used nowadays for wine racks and shelves. Do some research and talk with your installation specialist/contractor to see what options are available when it comes to your wine racks. If you want to go a more modern route with your wine cellar, consider stainless steel racking and accessories.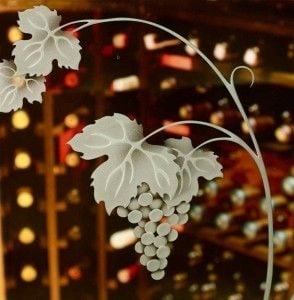 Another thing to consider is if you want your wine cellar to be more than a wine storage area. Do you envision the place as somewhere to take friends and family to taste test or gather to sit and relax in? If so, then the way you display wine will be impacted. Again, talk with your contractor so your cellar doesn't lose its overall functionality when it comes to installing display racks and shelves.
Decanter
This is a great wine accessory to have handy in your wine cellar, especially if you have a larger collection of vintage wine. A decanter is a glass vessel that helps separate the liquid from the precipitate or sediment the wine may have gathered. This also helps introduce air to the wine, which opens up its aromas.
Wine-Saver Pump
This is a perfect wine accessory that every wine enthusiast should have. Wine-saver pumps range from plastic to stainless steel and serves as a vacuum pump. This pump extracts the air from the open wine bottle and re-seals it with a rubber stopper — which is a much better alternative to sticking the cork back in the wine bottle. This gadget can actually help preserve the wine and slow down the oxidation process, as well as protect it from bacteria.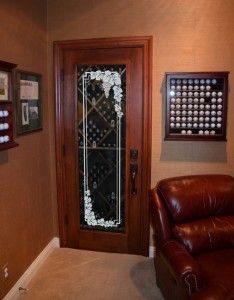 Wine Aerator
This accessory is small enough to fit in a drawer within your cellar and helps air filter into the wine. This tool acts faster than a decanter and can accelerate the wine aeration process and can give your wine a more smoother taste. By enhancing the wine, you'll be getting more of your money's worth on each bottle.
Unique Wine Brands
Lastly, you'll need to add some one-of-a-kind wine to your cellar to have it be truly unique to you. According to Wine Enthusiast Magazine, the top cellar selection of 2017 included: Brovia 2013 Garblèt Suè (Barolo), Louis Roederer 2008 Cristal Vintage Brut (Champagne), Spottswoode 2013 Family Estate Grown Cabernet Sauvignon (St. Helena), Casa Ferreirinha 2008 Barca-Velha Red (Douro), Château Haut-Brion 2014 Pessac-Léognan, and Conti Costanti 2012 Brunello di Montalcino. Additionally, you can add vintage pieces to your wine cellar.
All and all, with these seven items, your wine cellar will be the talk of the town!