4 Ideal Locations for a Wine Cellar in Your Home
Thinking of investing in a home wine cellar? If you have a growing wine collection, a simple wine stack in a pantry or basement closet won't do. Because wine is a rather delicate drink, the location of your cellar is a vital factor to consider before wine cellar installation.
Furthermore, wine needs to be stored in a certain area where temperature, humidity, and lighting can be controlled. In order to preserve wine properties, aim for the wine cellar to be a constant 55 degrees Fahrenheit and a constant 57% humidity level.
Additionally, you may be installing a wine cellar not just for storage, but as an extra space to entertain family members and guests. With a wine cellar, you could invite them to the room, have them relax in an armchair and try a glass of the vintage wine you've just inherited.
Below are four locations in your home to consider when building a wine cellar.
Basement
When installing a wine cellar, you'll need to find one of the coolest, insulated areas in your home. Your basement or a spare room in the basement is a perfect solution for your wine storage. Depending on the space in your basement, you can dabble in different wine room designs and styles. With a modern wine room, you can play off of a brick or concrete wall and install contemporary shelving and lighting.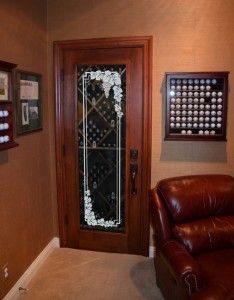 On the other hand, a Spanish style wine cellar would mean not only wood shelving but different colors of wood panels, wood flooring and even wood furniture you add to the room. Basements are also a great option because it gives you more space to add comfortable chairs and couches to a room, creating an entertainment center.
Separate Pantry
This is one of the more convenient options, where you can build a wine cellar right off of your kitchen and dining room area. You can have easy wine access for dinner parties, or even make yourself a glass while you're getting dinner ready. It's also a great place to install a wine cooler to store your wine at the perfect temperature that's ready for consumption.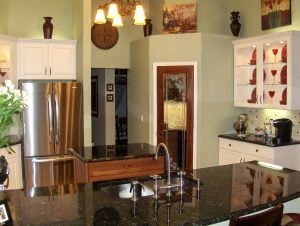 Just be sure that the main floor pantry can maintain a controlled environment so your wine keeps its flavor. If you store some wine in a cooler, be sure that the heat from the cooler doesn't increase the temperature of your pantry cellar.
Under the Stairs
If you don't want to dedicate space or don't have space in your basement for a wine cellar, under the stairs could be the perfect solution! This is a great way to take advantage of the wasted space in your home and is a more unique option than a closet. If you have a large enough area, you can fit some accent chairs in the space, in addition to the wine racks.
Spare Room
Have a small space or under-utilized room? Why not convert that into a wine cellar or storage? From an unused study to closets and sitting areas, you may have the perfect space where you can install a cellar. Look for rooms that are again, insulated and have possible shelving to work with. You may even want to install a counter space and put in some bar stools so you can conduct informal wine tasting with your guests.

Moreover, if you have certain wines that you will be drinking in the next year, you can use those pieces to decorate areas of your home, including the living room, study or dining room. Not only are they accessible, but can add a nice piece of flair to your main level rooms.
In addition to location, when installing a wine cellar you'll also need to invest in quality wine cellar doors. At Sans Soucie, we offer beautiful glass etching and carving that illuminates brilliantly against the backdrop of the rich, warm colors of your wine room. Our wine cellar doors are available in a number of ornate designs and styles. Each design is a custom work of art, meticulously hand-crafted by our highly skilled glass artisans. In addition, when selecting your speciality door, you have your choice of wood and can opt for either a single or double door. Shop our designs and doors now!