Redesigning your Home Without Breaking the Bank
Wanting to remodel a room or whole floor of your home? Renovating on a budget is no easy task. As most homeowners know, whether you hire a construction crew or plan to do it yourself, any major home improvement project can be very costly.
But it doesn't have to be that way. From DIY projects to upgrading small functional pieces of the house, there are various ways to help spruce up your home and home decor.
Below are five ideas on how you can renovate your home while on a budget.
Landscaping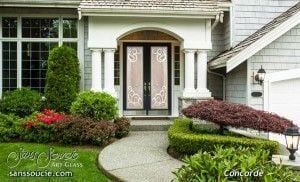 Boost your curb appeal by enhancing your landscaping.This could be as simple as adding annuals or perennials flowers, adding lights to a backyard path or building a stone ledge or bench for a sitting area.
If you want to tackle something bigger in your yard, such as trimming a large shrub or tree, consider calling a specialist, such as an experienced arborist or tree-care company.
Wallpaper
Wallpaper is a great way to add design and texture to your walls. Certain types of wallpaper (foil wallpaper) can also brighten up a room, so don't disregard it just because it's dated.
When looking to install wallpaper, first figure how much you'll need before you buy the wallpaper. That way you don't risk getting a lot of leftover paper and this can help if you're looking for wallpaper on sale. Prep your walls by sanding them down so you can lay your wallpaper on a smooth surface. When adding wallpaper, be sure to brush the paper in order to smooth it and remove the bubbles. The finished result will easily add in more design to your home.
Increase natural lighting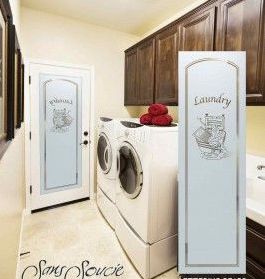 Did you know that increasing natural lighting can help increase your mood as well as make your home more inviting? An inexpensive way is to replace your current interior doors with interior glass doors. They can not only bring in natural lighting from another room but add in intricate design and details with etched glass. Even glass doors with privacy filters can still brighten up a previously dark room.
Retile bathroom floor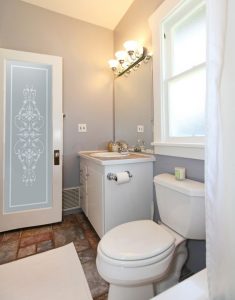 A great way to increase the overall value of your home is to update your bathroom. You might not think too much about it, but if you're selling your home, it's one of the most important rooms that potential buyers look at. There are also other fixes that can brighten up the bathroom, such as a new faucet or light fixtures.
Look for areas to add storage
If you're looking to declutter your home, find ways to incorporate stylish storage options. From installing bookshelves on the wall to creating windowsill benches or getting a bed frame with storage compartments—whatever option you go with, you will not only create more living space but bring in design and elegance to a room.
With these ideas above, be sure to fully educate yourself before completing a DIY project or look into how much it would cost to pay a professional. Especially if you are dealing with structural, electrical or plumbing projects, get bids from at least three professionals. This can help you make a more economical decision.
Finally, embark on home projects that can bring in the best ROI. Invest in pieces that will get you the most mileage and will help when the time comes to sell.