Design Your Glass Pantry Door!
Beautiful Sans Soucie Art Glass Pantry Doors!
Custom sandblast etched glass designs that you mix and match to come up with the perfect pantry door for your kitchen! Choose from hundreds of quality designs, 8 wood types, slab or prehung, or the glass insert only! Doors ship 3 to 7 weeks, depending on WOOD type and Glass Effect (Solid Frost, 2D or 3D Carved).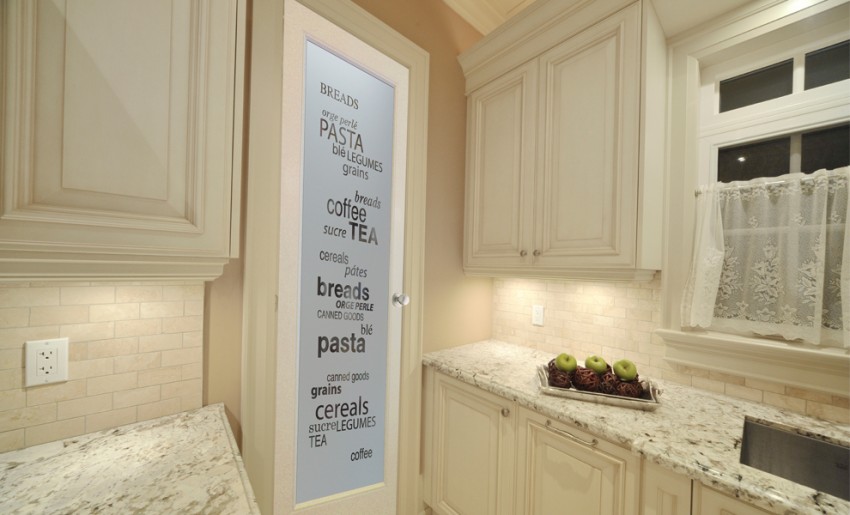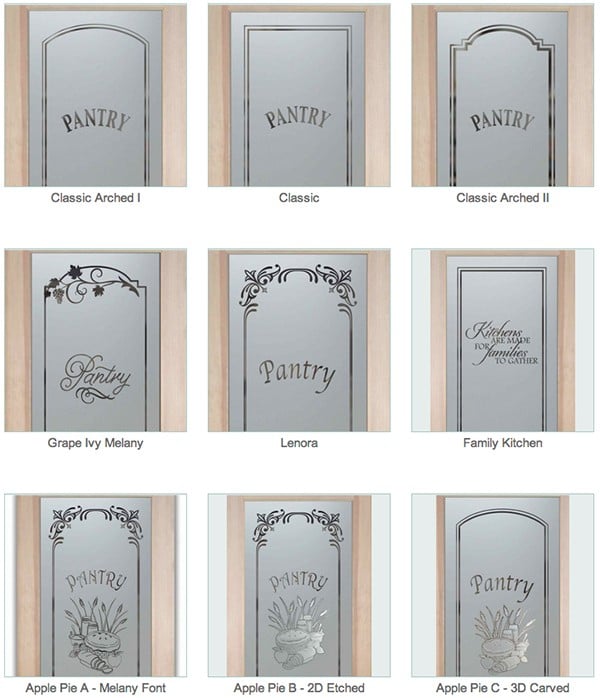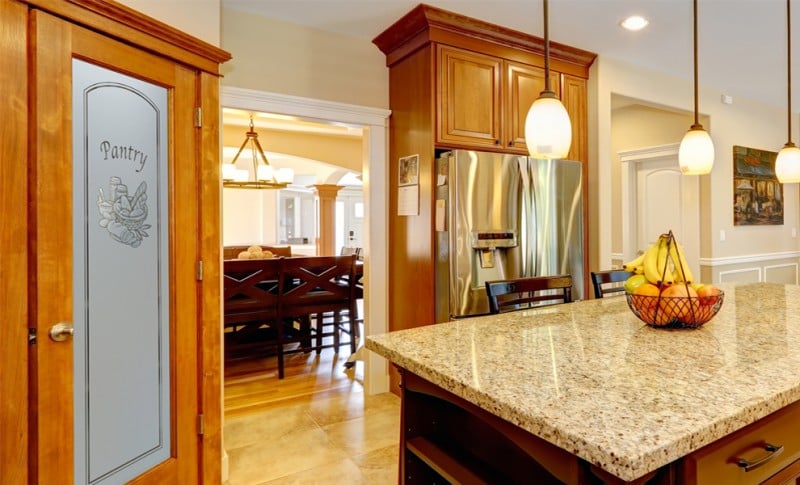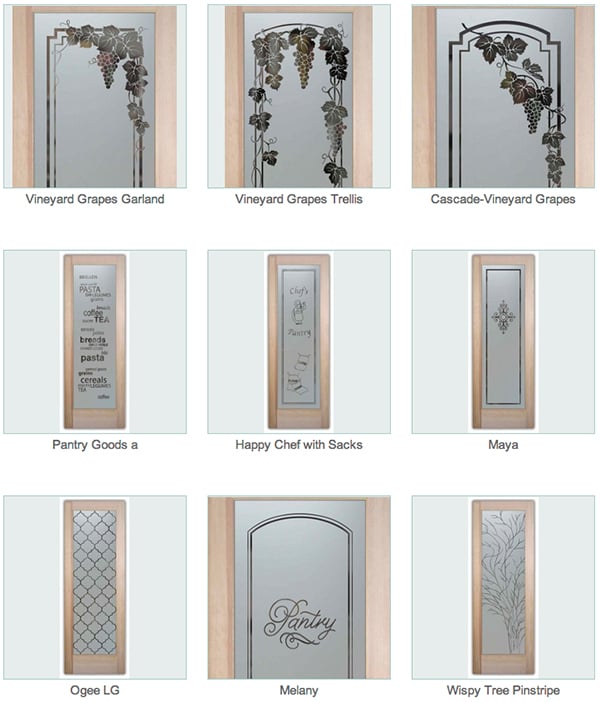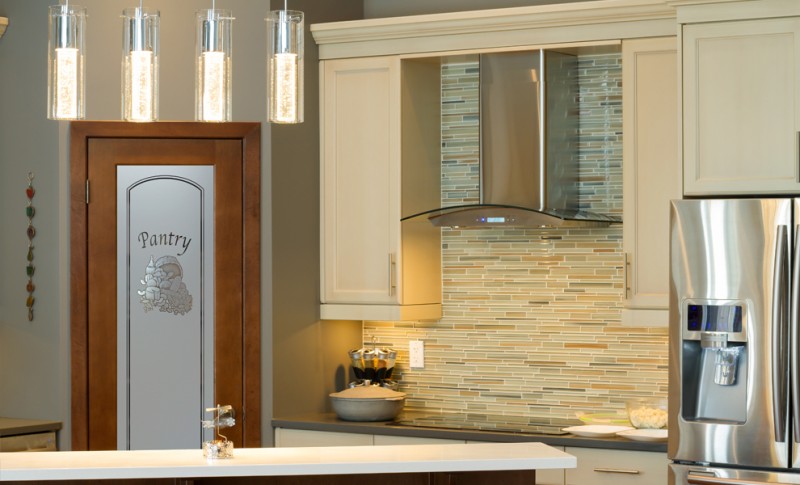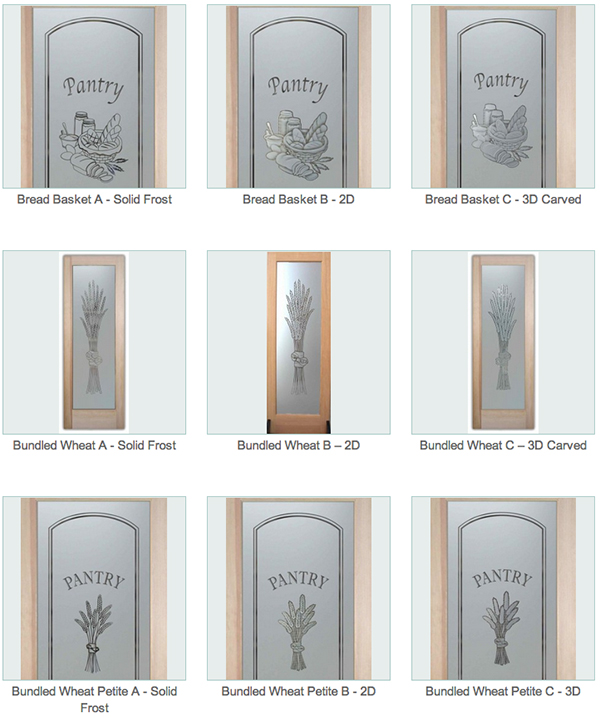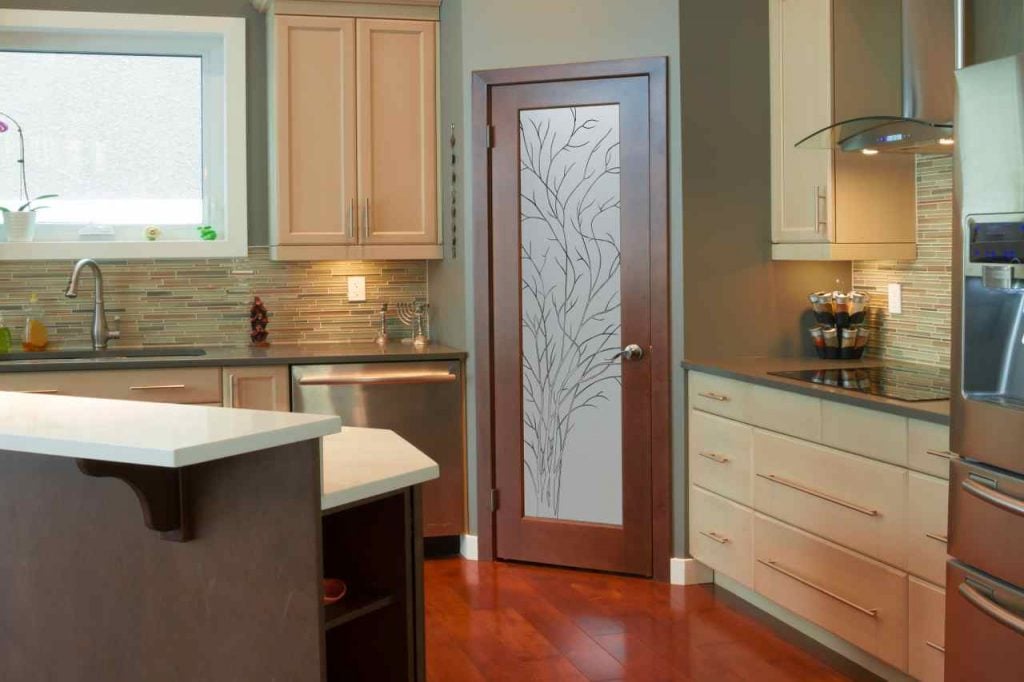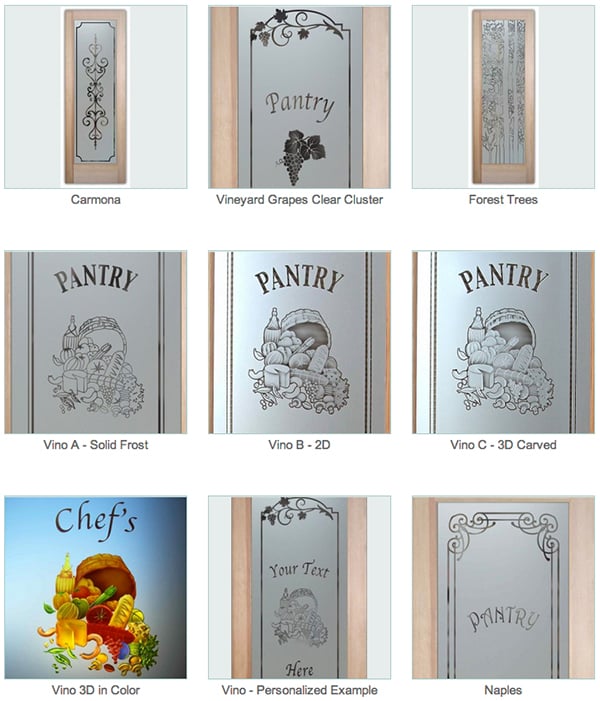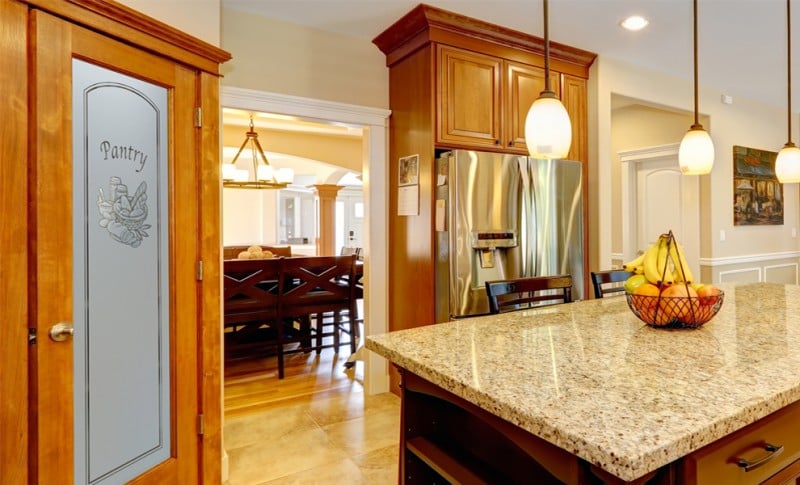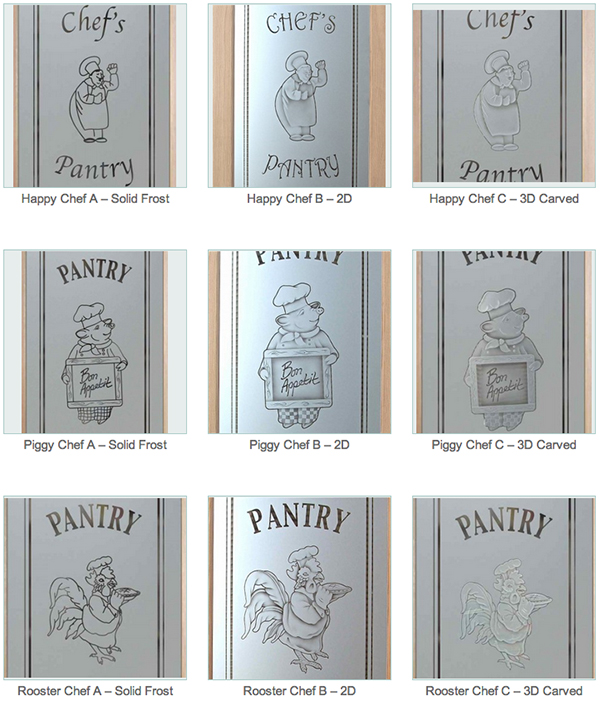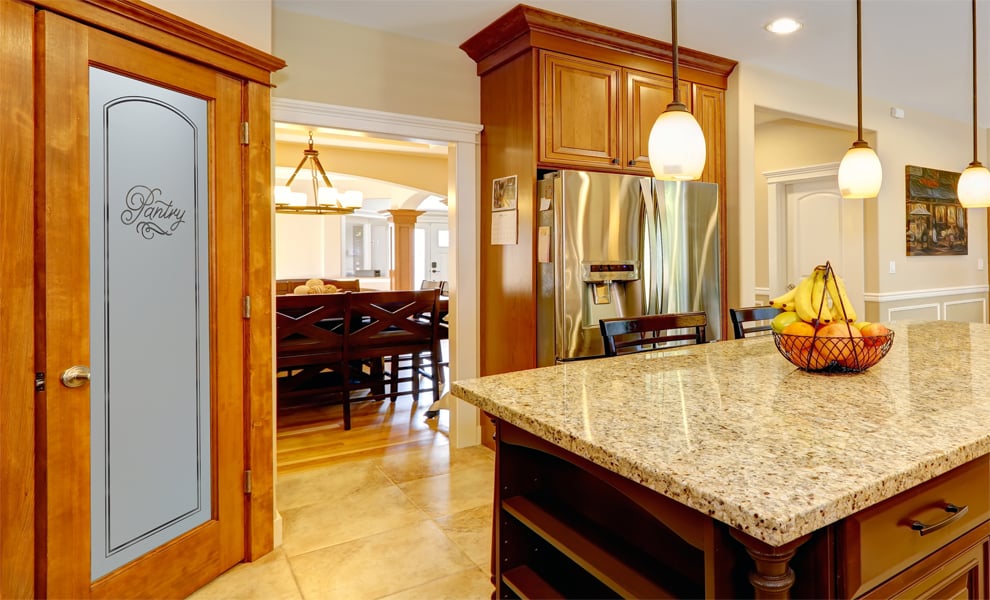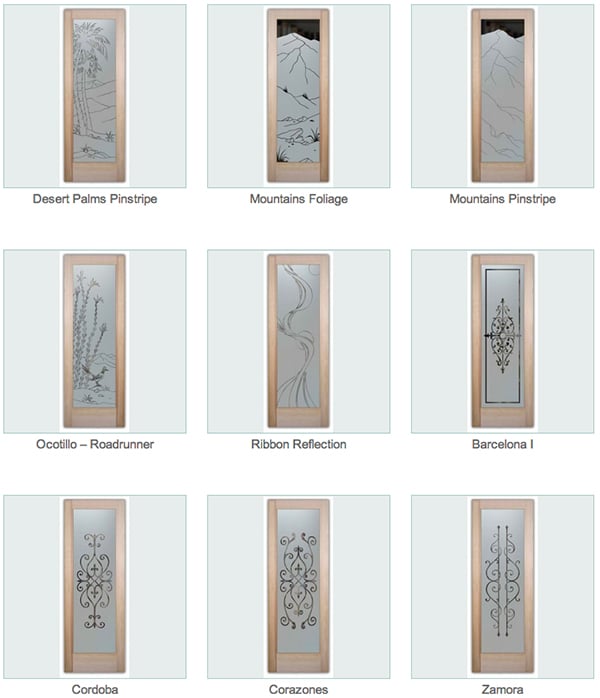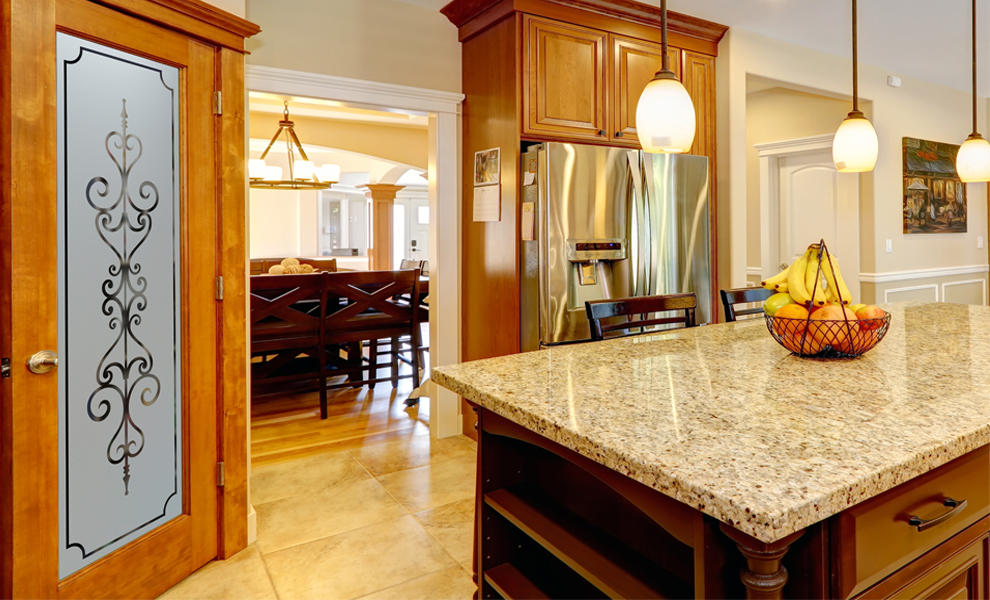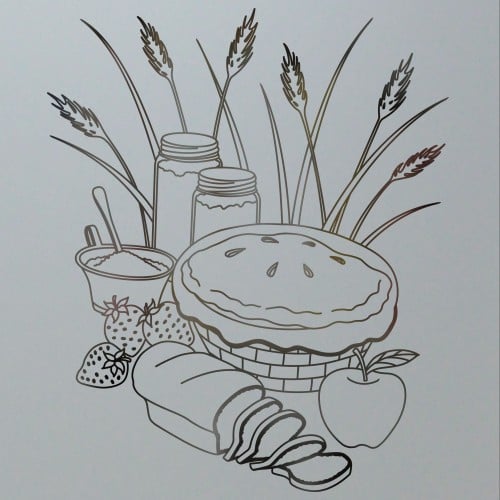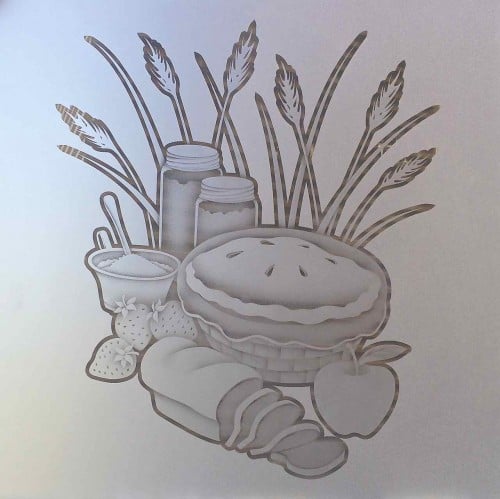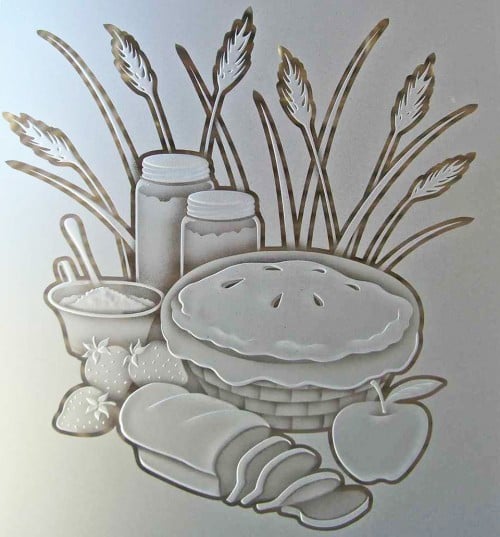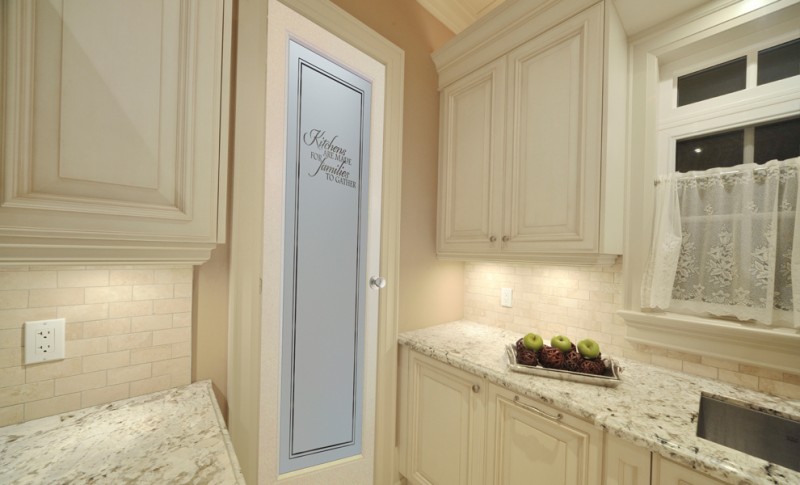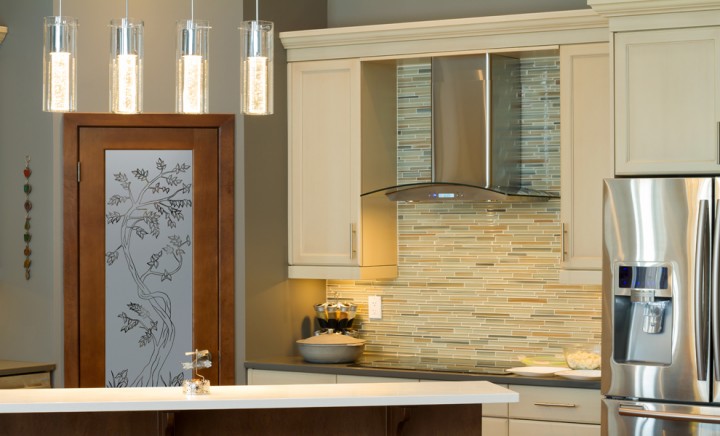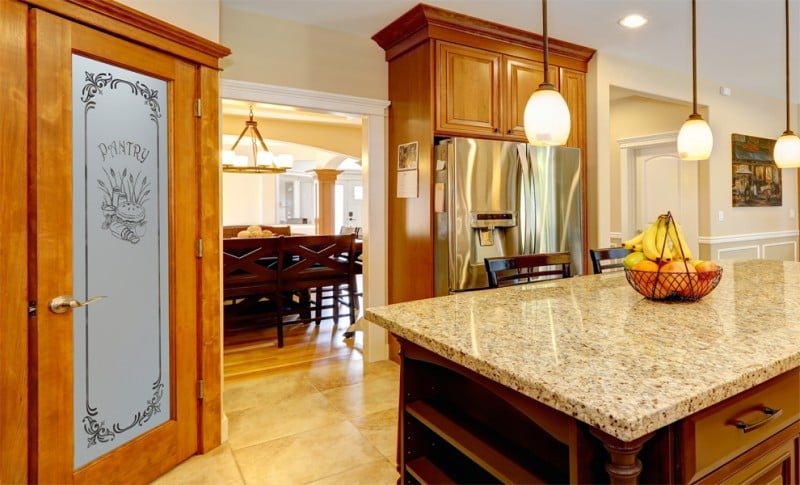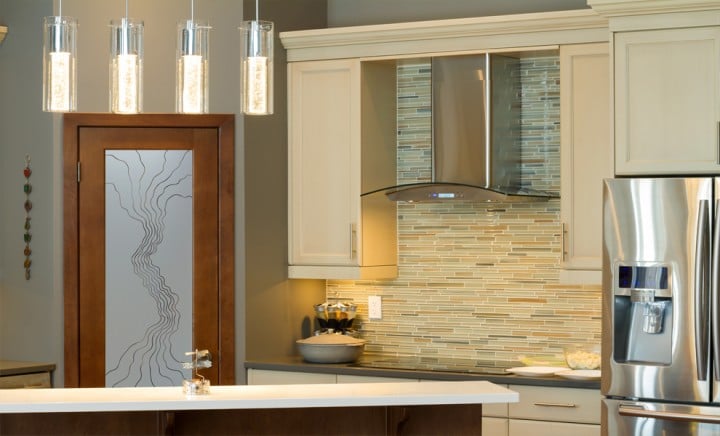 Designing today can be so much fun and really adds a personal touch to everything and anything around you! Whether your designing the look of your newly upholstery couch, finally painting that boring white wall, or maybe adding gorgeous new granite countertops to your kitchen…these things represent YOU and your style of living!
Sans Soucie has created a way for you to Design Your Glass Pantry Door! Our Door Designer allows the customer to hand select every detail! This function also lets you take the designing aspect into other parts of your home! Sans Soucie has endless ways of taking your design and translating it into a works of art! Our Effects and Sandblasting Techniques give customers endless ways to create the same design in a variety of ways based on budget and privacy needs! This is "DIY" at it's best!
Maybe you live by the beach and want to be inspired by the look of a tropical sunset! You are an avid foodie and want your Glass Pantry Doors to represent your culinary skills! Or, you just purchased your dream vacation home by the lake, and want to incorporate the peaceful lakeside reeds gently swaying in the wind! Whatever your taste Sans Soucie has a talented team of experts ready to execute your Designer Glass Door, today! Get started and find out how you can represent your own style into your own Pantry Doors!