Frosted Glass Desk and Doors with Contemporary Art
This contemporary design by Sans Soucie is stunning in the way it lays out on the glass. The etched and frosted glass can be manipulated in any way making it your way. The actual definition of contemporary is art produced at the present period time. The term "modern" is a synonym for contemporary, so when seeing both the phrases "contemporary art" and "modern art," the writer or artist is talking about the exact same style of art.
The specific type of art can have multiple appearances. For example take this picture below:
The glass is sandblast etched and deep carved, and the edges have been chiseled to form an irregular shape, as well as having polished edges across the top of the large leg piece.  Combining several shapes together form this impeccable glass reception desk, making it the salon's own unique, modern design.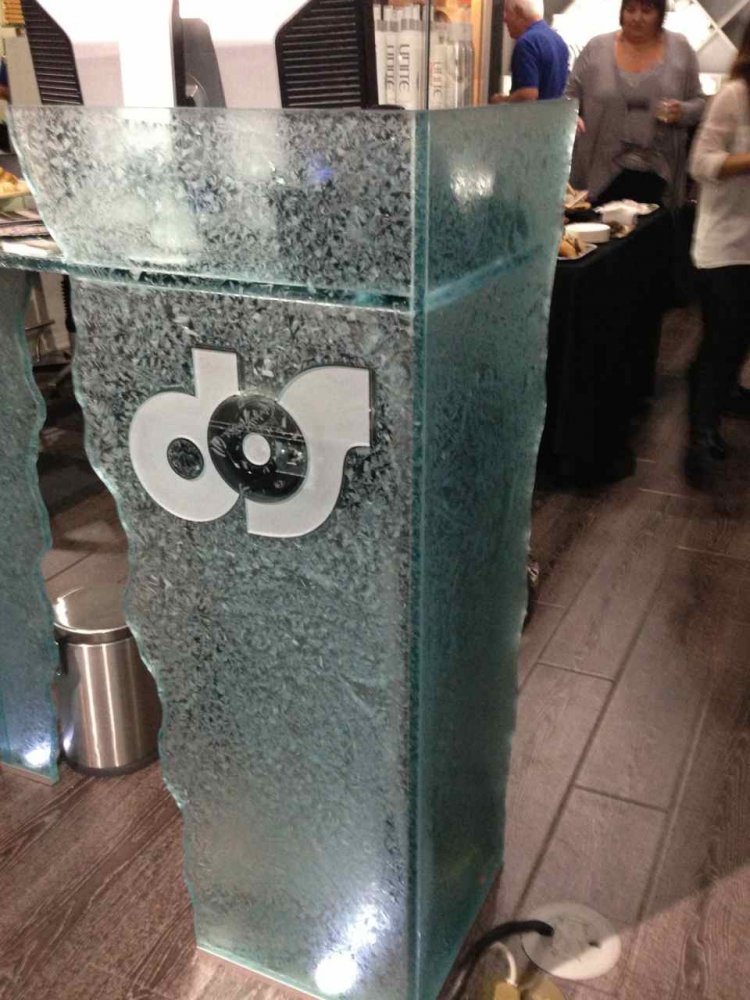 This piece includes different types of textures (etched, frosted, and painted) in sections. A custom modern design.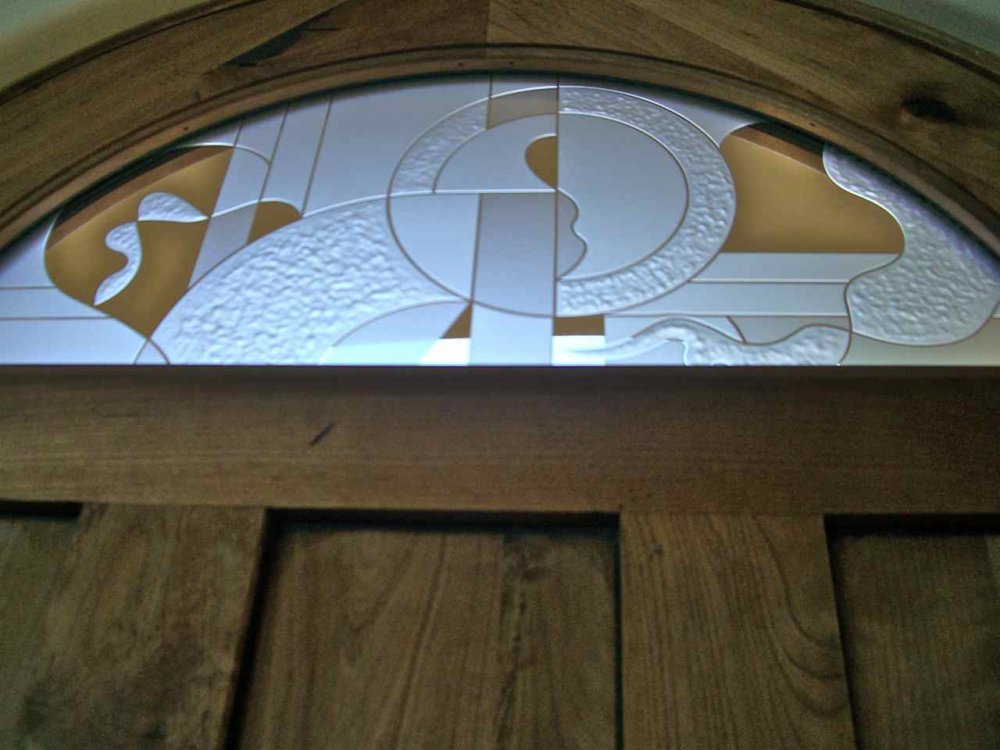 This set of doors has a few simple design shapes .. simple squares and waves, but combined, those simple shapes make a remarkable piece of art work.