Themed Glass Doors for any room!
Transform the entrance to any room in your house with Sans Soucie Theme Room Glass Doors. Sans Soucie Art Glass offers the opportunity for you to WOW your guests with style, humor and class. With a wide selection of designs and themes, you will be sure to find a Glass Door that suites your style. Glass doors are not always transparent, however! Depending on your preference, you could design a door that is 100% private, semi private or completely transparent. Sans Soucie makes it easy and fun to design the door that will fulfill your desire.
Sans Soucie offers several varieties of Frosted Glass Doors such as: Positive (transparent), Negative (semi-private), Pinstripe (more private), Positive on Acid Etch (100% private). Each door can be transformed exactly what you are looking for! Our fun and easy to use online Door Designer will help you do just that!
Take a look at some of our Theme Room Glass Doors!




PANTRY DOORS WITH GLASS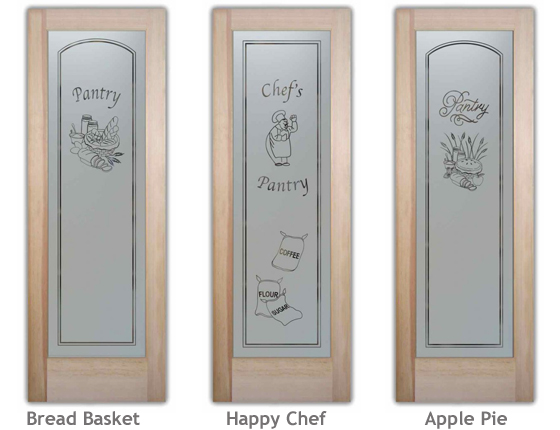 CLICK ANY DOOR AND
ENTER OUR PANTRY DOORS GALLERY