Wine Glass Doors by Sans Soucie
Glass Room doors are an extraordinary choice for both businesses and homes and offer many fantastic benefits. The most palpable and attractive profits of doors made from glass is the datum that they allow light to pass through the door. For specialty glass wine room door which open to the outside, there is the benefit of being able to enjoy natural sunlight entering the room. Not only does this sunlight look and sense more enjoyable than artificial light, but also it aids to decrease the requirement for that artificial lighting, sinking costs as well as signifying a greener substitute.
When eyeing for an engraved glass door, you may like a particular design but would wish a different frame from the one visualized. At Sans Soucie Art Glass, we give you the competency to modify your doors. You can choose from over 8 different wooden door frames types (or fiberglass) or a modified etched glass design from our stocked library, or offer your own logo.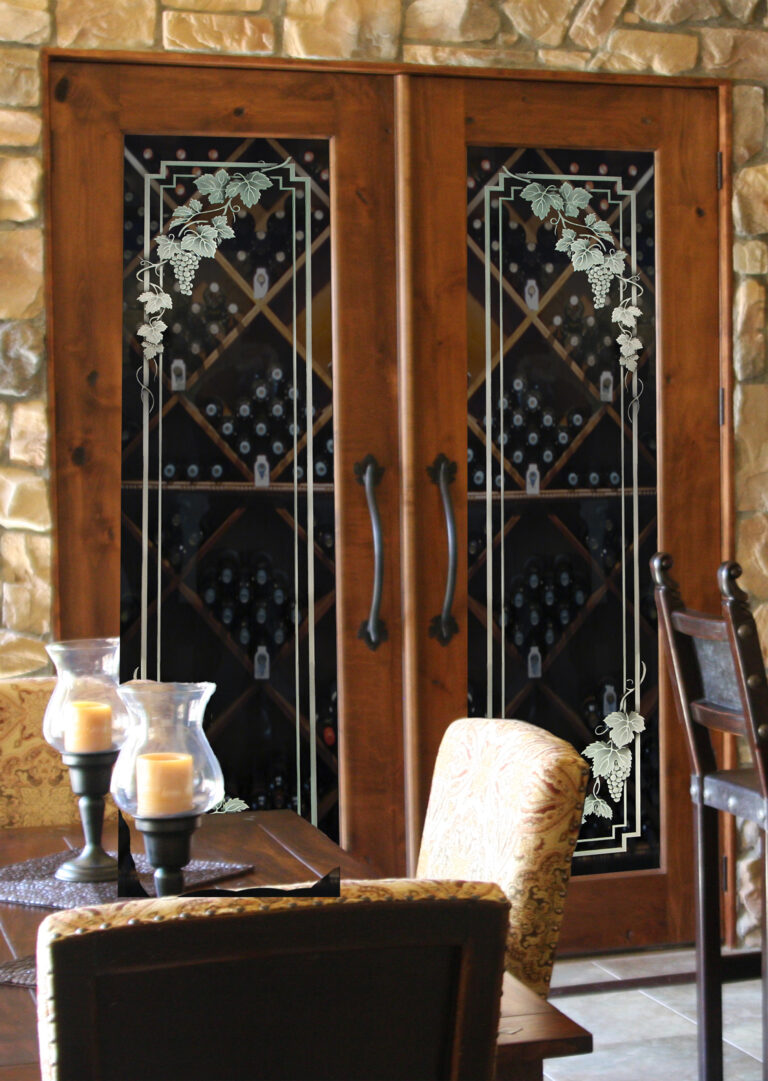 A decent quality wine cellar door should blend well and close well with your home. There are plentiful designs and elegances that you can pick from which will work nicely. You will discover that most wine cellar comprise glass, giving people a glance inside of your wine cellar. Sans Soucie specialty glass wine room door are available as a slab door, or in 8 diverse wood kinds and fiberglass.
Wine cellar doors are as valuable as your wines. Without them properly connected, you will not attain the gratification and pleasure of your wine collection in the end. Modified door options have boundless potentials with the use of skillfully crafted wood, glass, or shaped iron. Ensure that you select the right material and include rare and beautiful designs to have a perfect appearance to your wine room.