Glass Pantry Doors to Suit Your Style!
Design and price your door instantly – Door Designer for pantry doors, interior glass doors, front entry frosted glass designs- largest selection available anywhere! YOU specify and create your design as you mix and match the border, design, sandblast effect and even get custom text on the glass!
Available:
Any Size
As Glass Insert only or
Pre-installed in a Door Frame
Slab or Pre-hung
Entry and Interior Doors & Glass
8 Wood species and Fiberglass Doors in smooth or grain texture
Mix & match border, design and lettering
Include custom text
Various sandblast effects
Shipping is $99 or $149 to some Eastern states
ETA will vary 3-8 weeks depending on glass effect and door type
Pantry Doors
Click any photo to enter our Pantry Doors Gallery!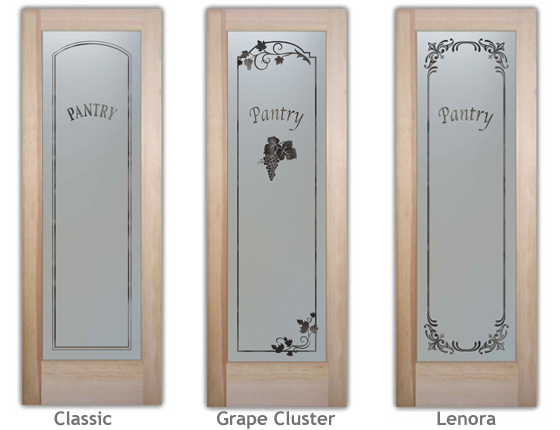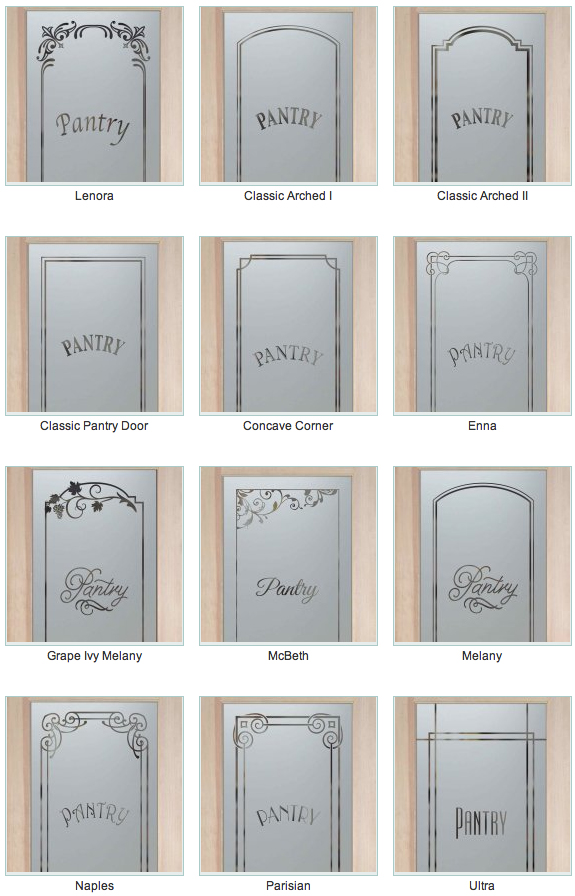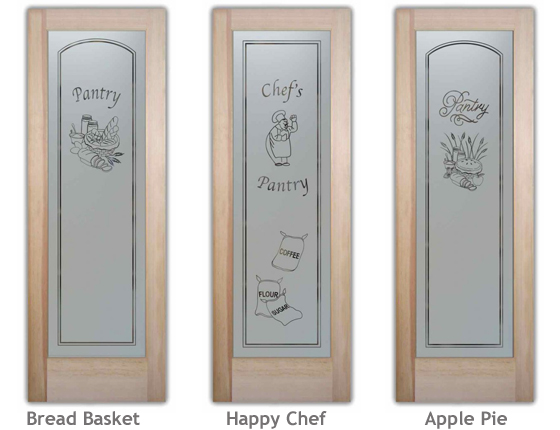 Choose from 3 sandblast effects:
Solid Frost
The glass is Solid Frost Sandblasted. Design elements are thin, clear pinstripes.
2D Surface Etched
Features "shaded" areas etched on the TOP SURFACE ONLY creating a DIMENSIONAL effect, but NOT cut deep into the glass like 3D Carved Glass.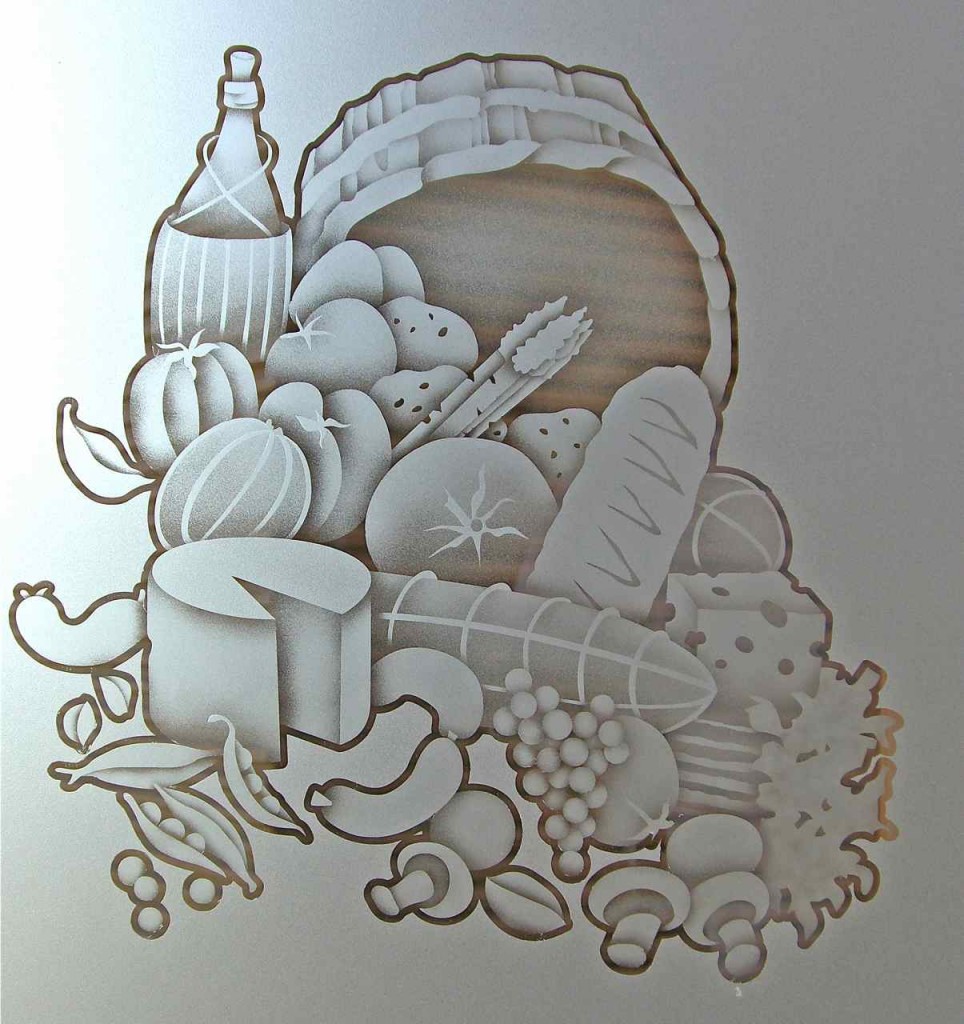 3D Carved
Glass is carved with a sculpted, relief texture of varying depths. Edges of carving will illuminate bright as they pick up and reflect surrounding light.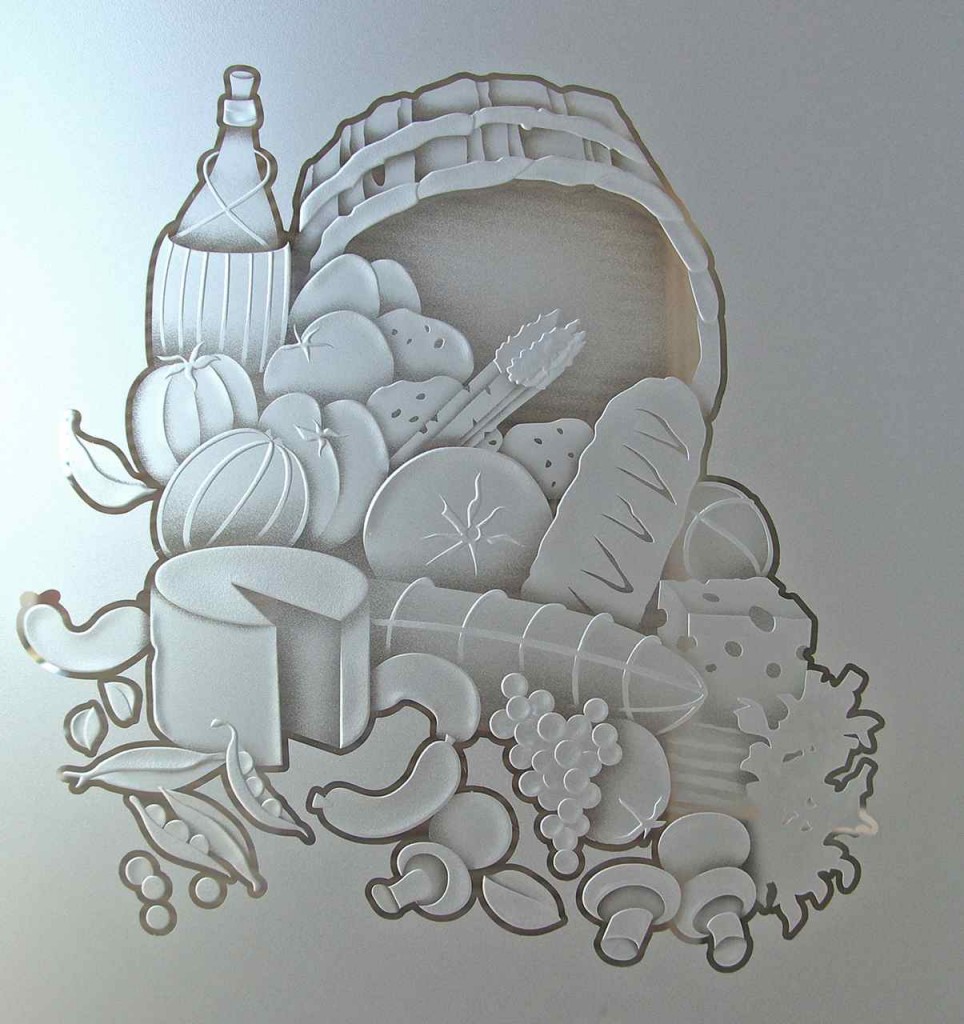 Also in the designer are laundry room doors, wine room, bathroom doors, game room and even home theater and workout room doors, each with designs specific to that door type, all in a wide range of effects and prices.
Thru the Wringer Vineyard Grapes Garland Billiards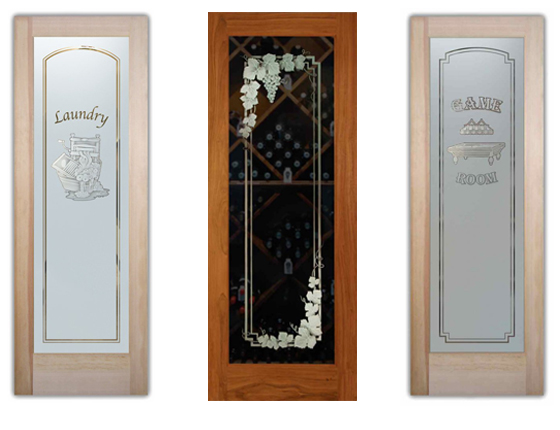 Glass Front Doors
Also available in 8 woods and 2 fiberglass, single, pair, as glass insert only. Choose from hundreds of high quality designs in various effects, privacy levels and price ranges.
Prices above include exterior pair Fiberglass Doors, Pre-hung, dual pane tempered art glass.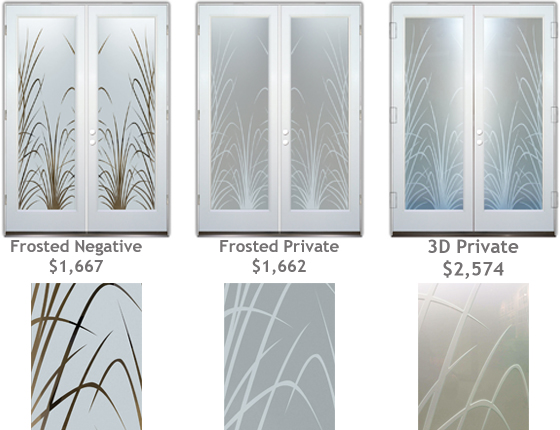 Elements are Clear Glass Elements are Solid Frost Elements are deep carved