New Glass Doors in Our Online Door Designer!
Excited to Show everyone the Hundres of Designs that have been Uploaded to Our Specialty Glass Doors page on our Site!  These Designs are all Magnificent!  Very Skillfully crafted by Our Team of Artist, that Etch, Carve, Color, and Frost all the Designs that will Be shown over the next couple of Months.  Regardless of your design need I am sure that several of these Designs will greatly increase the beauty of any room or project that you have.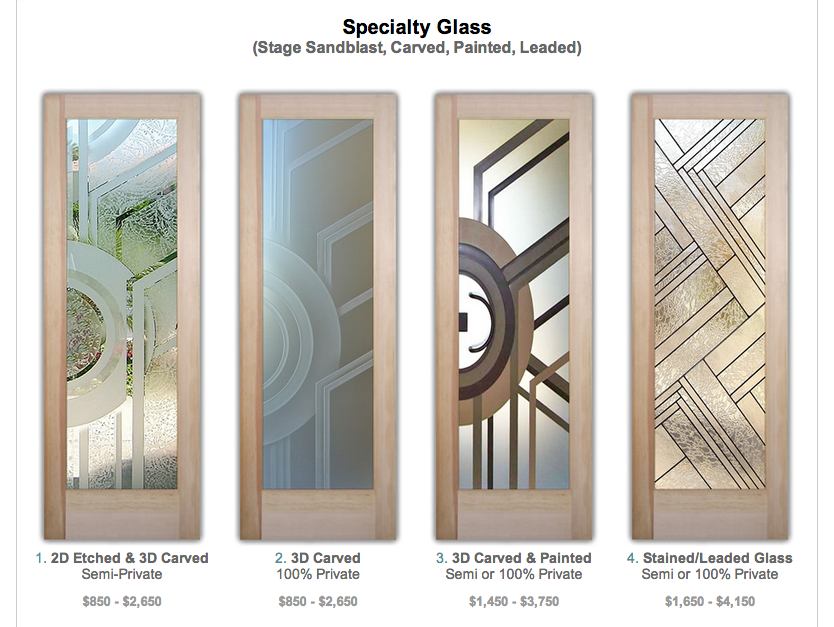 The Design I am Starting with is Called Abstract Hills 3D.  It is a three dimensional Etched and Carved Glass Door, this also has the glue chip texture on parts of the design.  Abstract Hills is a Private Glass so you get privacy but still get Light coming through the Glass.
There are More Blogs coming with Tons of different designs, so while you wait you can check our Glass Doors Page where you can browse, buy, design, or request a quote from our Hundreds of Beautiful designs.