Custom Glass Shelves by Sans Soucie Art Glass
Amazing, how beautiful Color to the carved area allowing it to complement your existing decor!
Sans Soucie Art Glass has been specializing in custom designed decorative etched glass, frosted glass, 3D carved and stained leaded glass for luxury homes and commercial projects since 1976.
Known for high quality craftsmanship and versatility, our etched and frosted glass doors turn any glass product into an exquisite Work of Art Captured in Glass. Creating unlimited design styles for frosted glass doors, interior glass doors, all glass front doors and glass door inserts, pantry doors, laundry room and wine cellar doors, bathroom windows, custom glass showers and shower doors, glass partitions, glass panels, glass signs, glass wall art pieces, glass dining tables,glass shelves, glass counter tops, sculptures, decorative mirrors and more.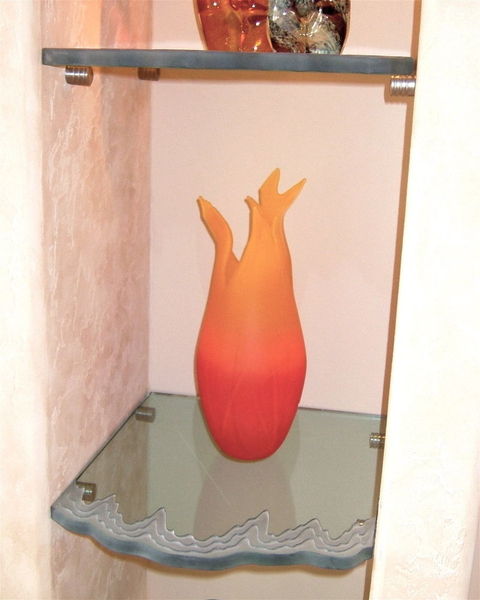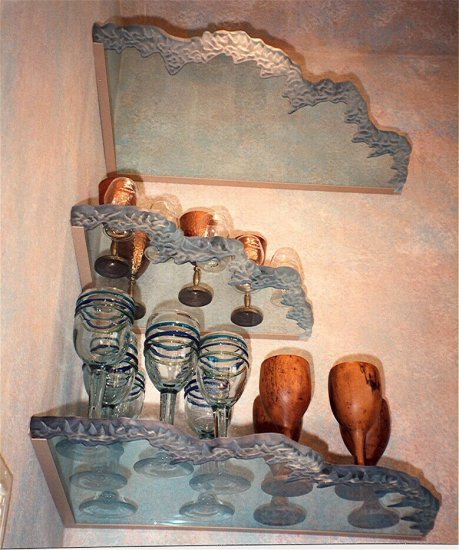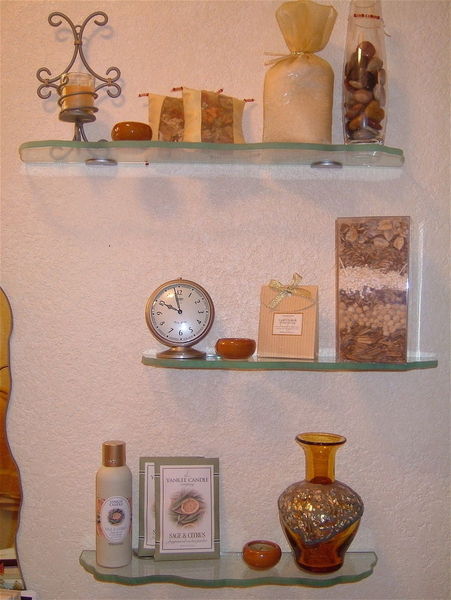 Chipped Edge Fireplace Mantel Shelf