Elegant Etched Glass Entry Doors
Take a look at these stunning frosted all glass doors! They feature a sandblasted glass etching of a wrought iron motif. The glass is semi-private and are interior doors that separate the master bath from the master bedroom.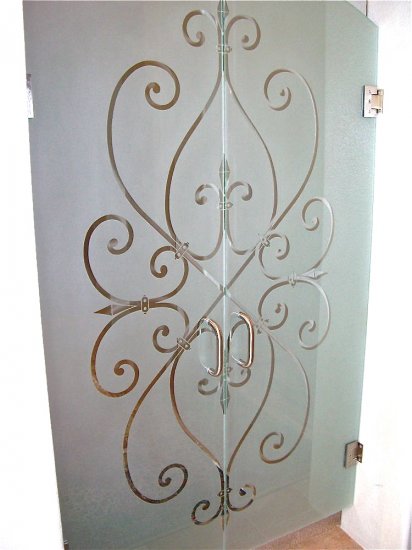 These doors are solid etch sandblasted, with the design elements in clear glass. See more doors like these by Sans Soucie Art Glass, inside their Frameless Doors Gallery. Choose from a vast array of designs or let Sans Soucie come up with a custom design perfectly suited to your decor.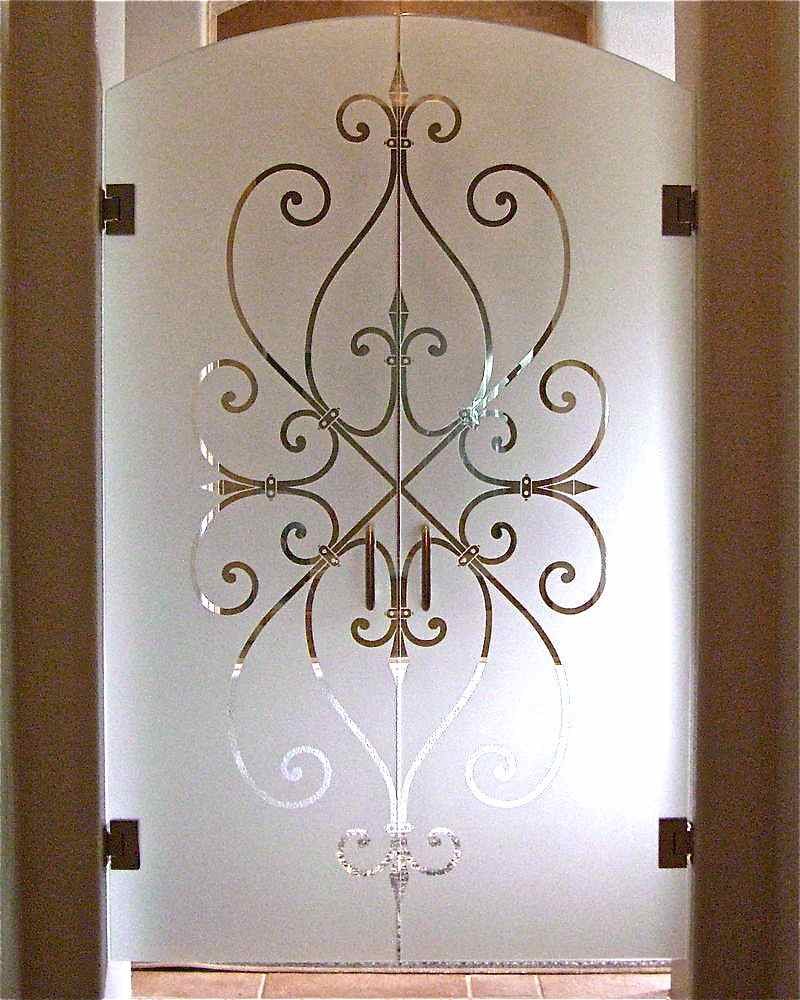 Sans Soucie turns ordinary glass products into exquisite "Works of Art Captured in Glass", of unlimited design styles with their etched and 3D sculpture carved creations on glass products such as commercial glass.