Interior All Glass Doors with Custom Etched & Carved Designs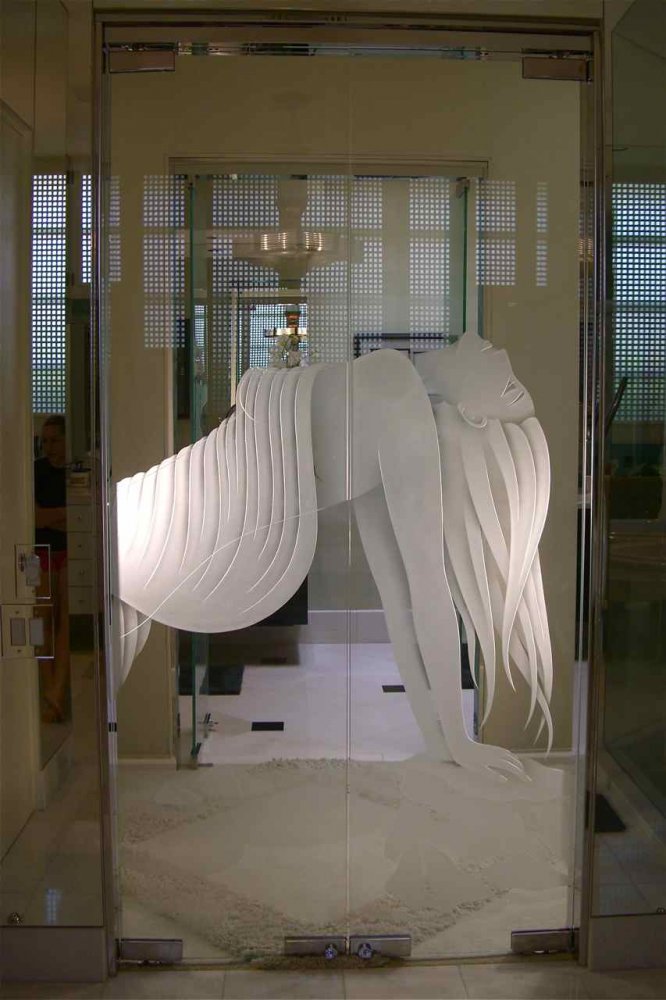 These beautiful all glass interior doors by Sans Soucie Art Glass feature custom etched, carved and painted glass designs handcrafted by Sans Soucie's skilled glass artists. Frameless Glass Interior Doors can range from a simple swinging door to a more commercial door with rails and headers with custom pulls. With unlimited custom designs, Sans Soucie can create something simple and contemporary for a sleek look, or a more specific design such as tropical foliage, abstract, asian themes, wrought iron, or artistic portraiture designs.
Visit our Main Gallery to see our extensive product line.
Master craftsmen of the finest quality Sandblast Etched, 3D Carved & Stained Art Glass, Sans Soucie Art Glass turns ordinary glass products into exquisite "Works of Art Captured in Glass", of unlimited design styles with their etched and 3D sculpture carved creations on glass products such as commercial glass.
CLICK ON ANY IMAGE FOR MORE INFO!