Highest Quality Frosted Carved & Painted Glass by Sans Soucie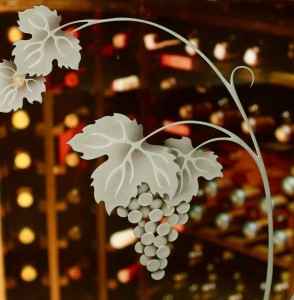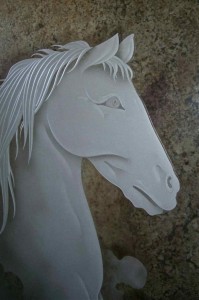 Master craftsmen of the finest quality Sandblast Etched, 3D Carved & Stained Art Glass. Sans Soucie turns ordinary glass products into exquisite "Works of Art Captured in Glass", of unlimited design styles. with their frosted etched and 3D sculpture carved creations on residential and commercial glass products such as all glass frameless doors and entry systems, dimensional & 3D Carved door glass inserts, surface etched / frosted glass door inserts, tub, entry and interior window glass, frameless shower enclosures, free standing dividers, glass partitions, custom glass signage, glass wall art pieces, tables, floating bar tops, vanity tops, curtain walls, ceiling glass, sculptures, mirrors, gate glass and more.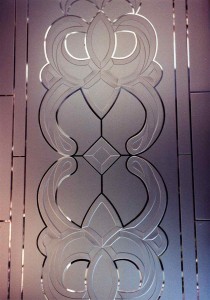 Inside our Online Galleries, you can view hundreds of pieces by Type of Technique, Piece or Design Style. Take a virtual tour of our showroom and read the bio of our principal artist, Chauncey W. Gannett. There's even a page with Pricing Examples. Read about some of our Commercial Commissions and even Request a Quote. For further details, and to request a custom quote, Contact Us.