Etched Glass Doors – 3D Carved Metamorphosis Design by Sans Soucie
This etched glass door features a sandblasted, 3D carved glass design by Sans Soucie called "Metamorphosis". One of our most popular designs, this glass provides privacy through beautiful carved and frosted glass abstract textures and gluechipped glass. The glass is dual pane for exterior use.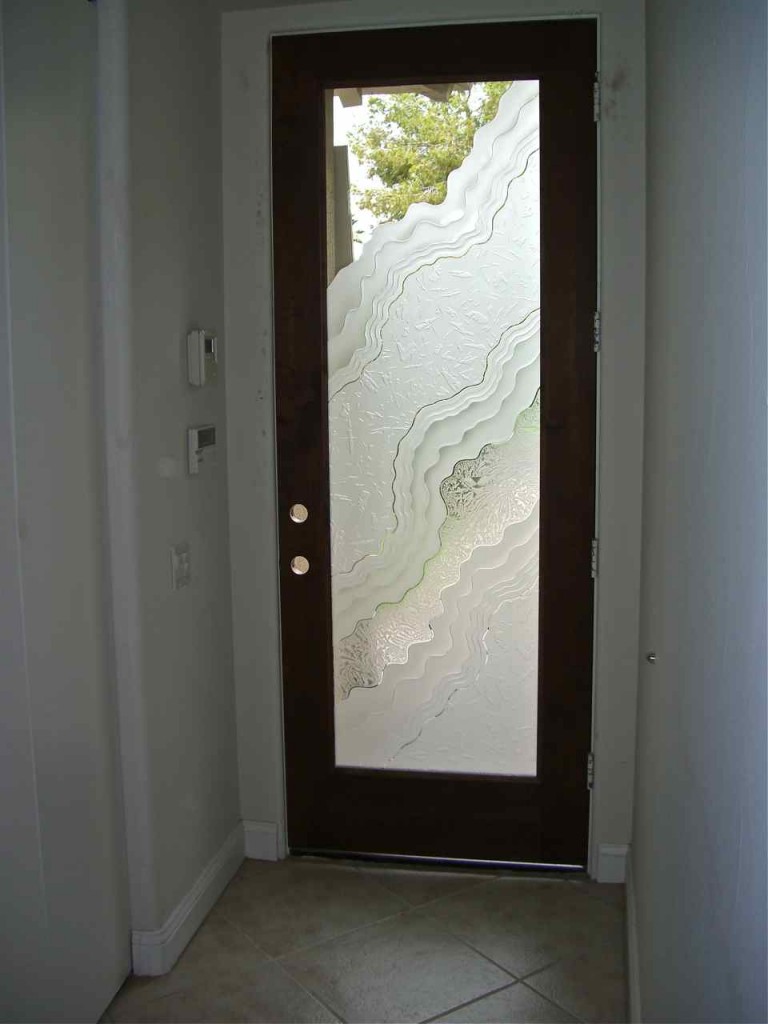 Choose from a wide variety of door glass designs or let Sans Soucie custom create your vision in glass! With many designs to choose from in a huge array of design styles such as abstract, landsapes, geometric contemporary, foliage, trees, tropical and portraiture designs, everything by Sans Soucie is a custom made, hand crafted work of art.
To see more of our work, visit our online Gallery!