Pantry Doors with Glass that You Design!
Looking for quality glass pantry doors to enhance your kitchen? How about a pantry door with a frosted glass panel that YOU design YOURSELF! Pre-hung in the jamb or as a slab/book door, YOU customize your own glass design in our LIVE Interactive Door Designer! It's SO EASY! MIX and MATCH from DOZENS of BORDERS, DESIGNS & FONTS, even specify custom text! Select from 8 WOOD TYPES! Also available as glass panels or door glass inserts only, that you install into YOUR door frame.
Doors start at just $399, most ship in 2 weeks and shipping is just $99 to most states! Doors ship foam packed and fully insured, right to your home in just 2-4 business days!
Visit our Pantry Doors Gallery! Select an image, then click on the "Customize and Purchase" green bar beneath the enlarged photo and you'll go right into the Door Designer! Have a blast mixing and matching various options, and come up with just the right look, perfect for YOUR kitchen!
CLICK ON ANY IMAGE FOR ORDER INFO. AND TO
SEE MORE OPTIONS!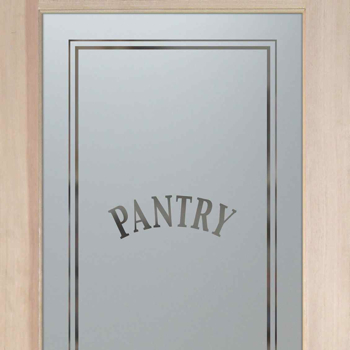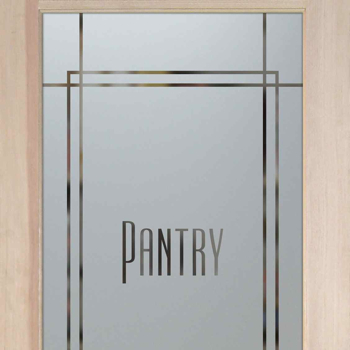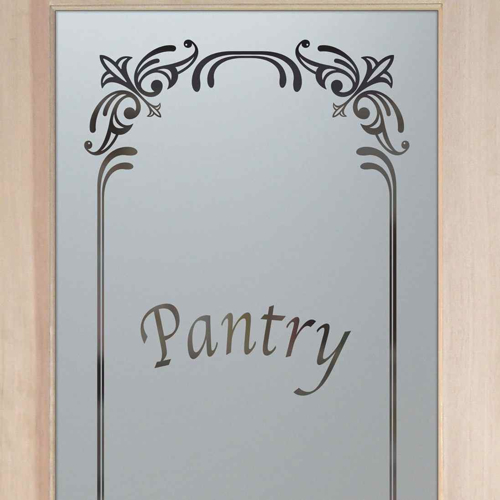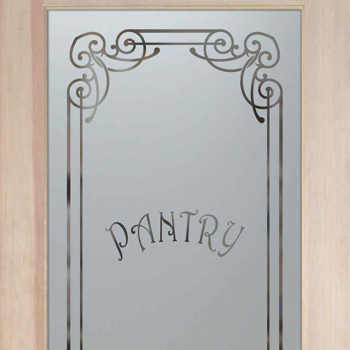 Also available in the door designer is a over a hundred "overall" or complete designs, suitable for pantry doors or ANY room in your home! Check out some samples below! Grouped by design motif, Sans Soucie has created custom designs in styles such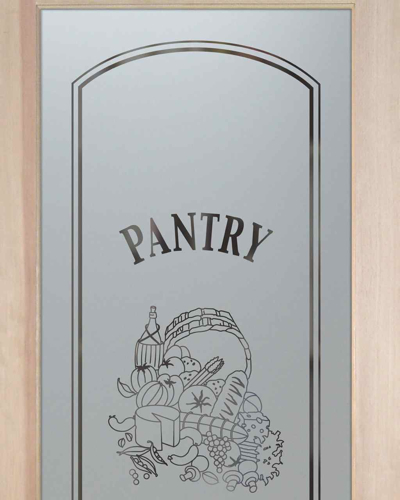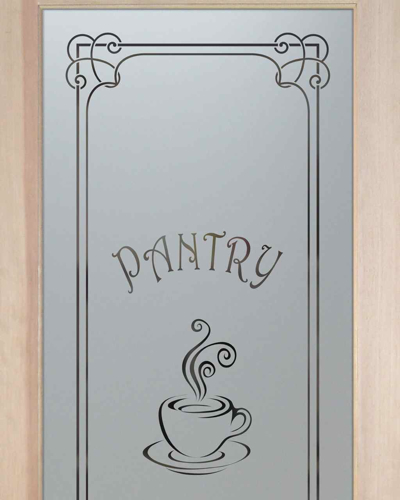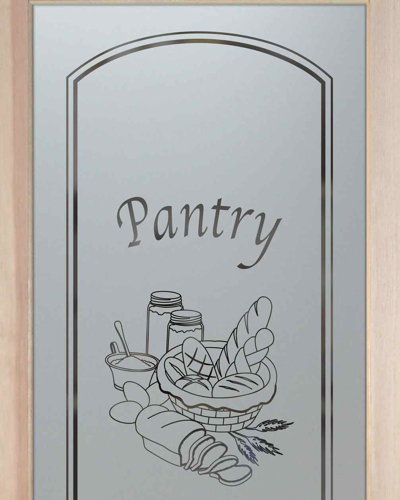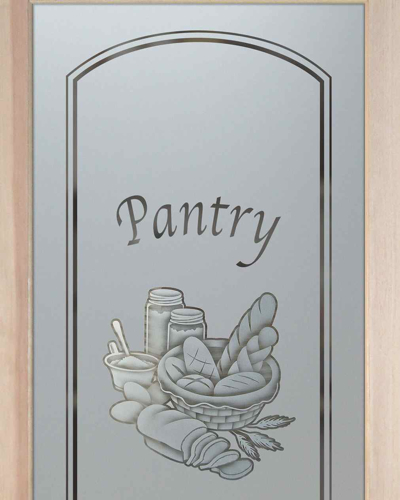 as Abstract, Foliage, Trees, Tropical, Geometric, Grapevines and Ivy, Patterns, Theme Rooms,Traditional Classic and Wrought Iron or Ironwork designs in glass.
Choose from Douglas Fir, Mahogany, Clear & Knotty Alder, Cherry, Hickory, Maple and Oak as a Pre-hung in a Jamb. Custom door sizes and other options ARE available, so just give us a call at (877) 331-3397 for custom pricing.
Choose from 3 SANDBLAST EFFECTS:
Pantry designs are "a la carte" – border, text, and design element. Prices shown beneath the photo are for that particular design element in that effect.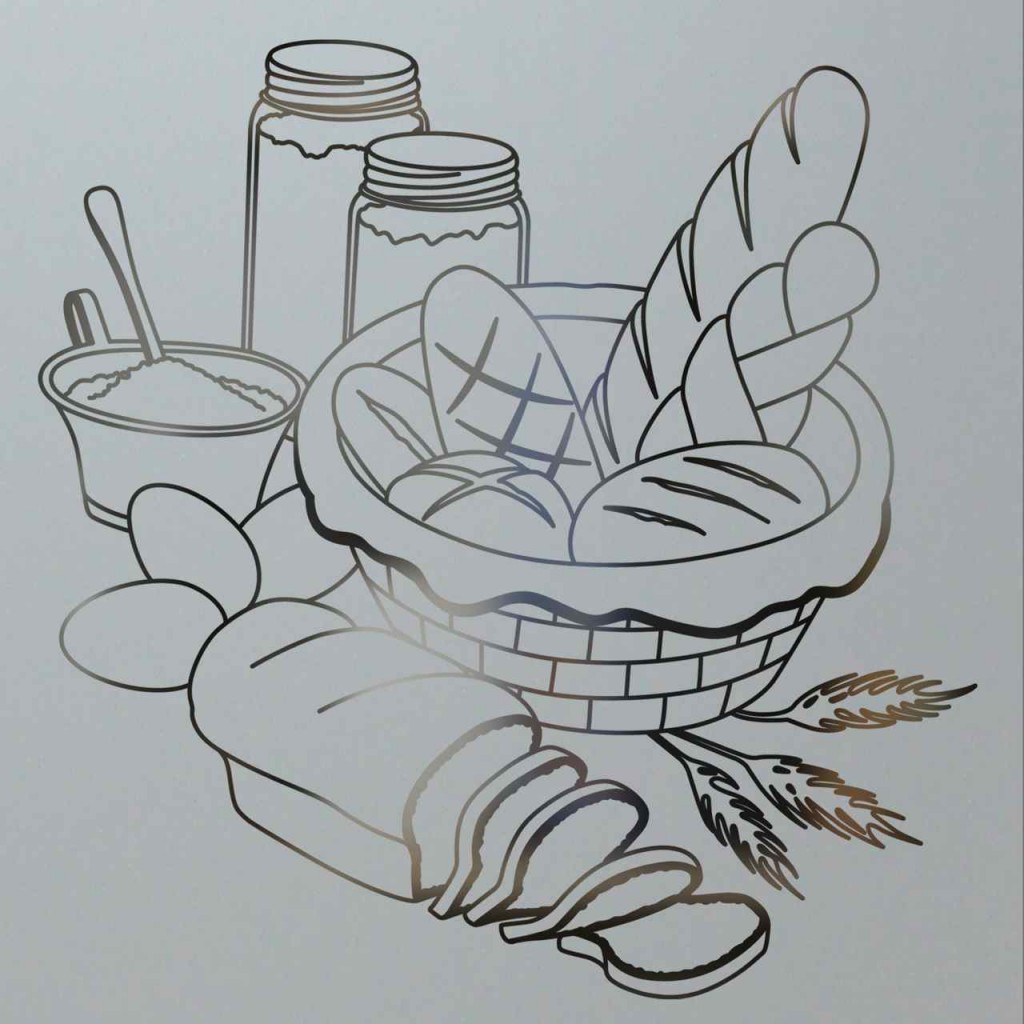 2D SURFACE ETCHED $250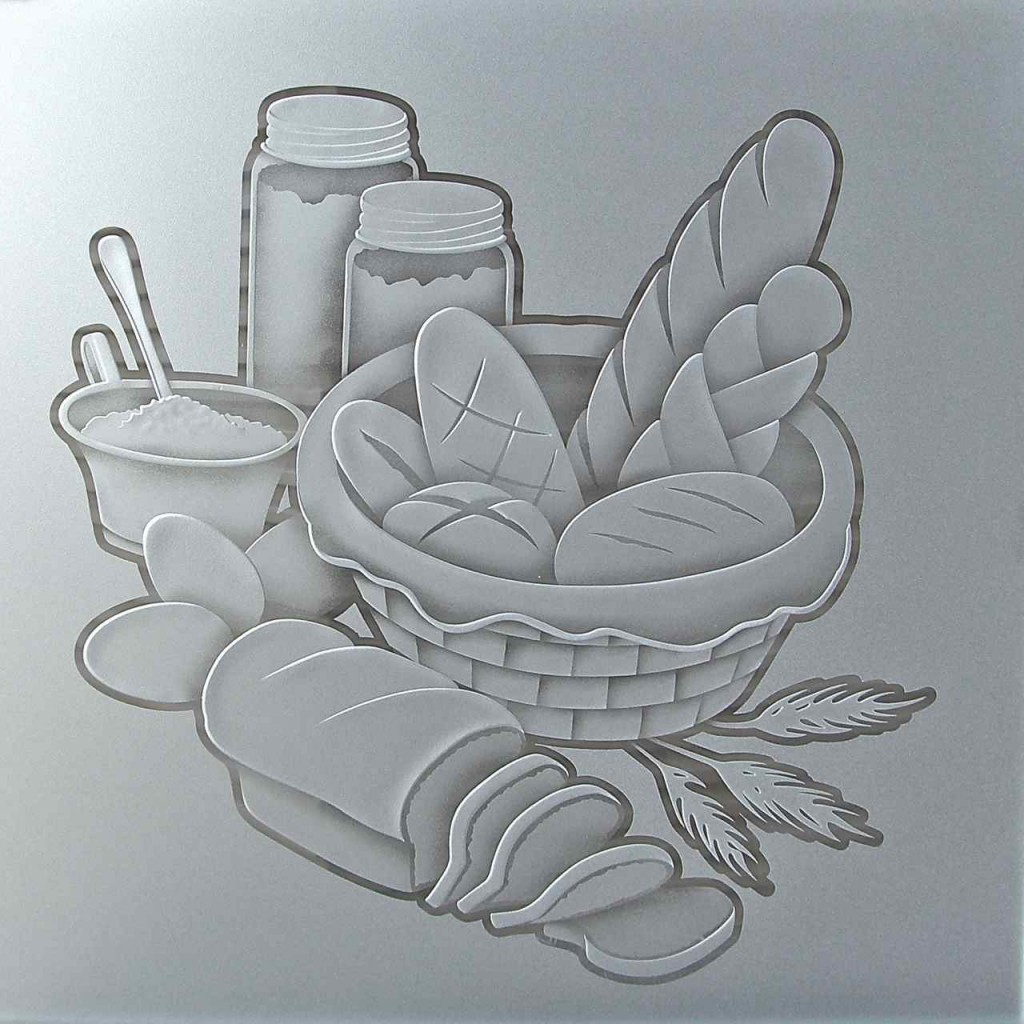 3D SCULPTURE CARVED $350
Sans Soucie Art Glass
creates
8 basic
Sandblast Frosted Glass effects
with the PRIVACY LEVEL you need
at the PRICE you're looking for!
HUGE PRICE RANGE!
Custom Glass Doors from $399!
CLICK THE IMAGE
TO SEE A GALLERY OF DESIGNS
IN THAT EFFECT!








3D Carved & Painted Semi or 100% Private $1,450 – $3,750
3D Carved 100% Private $850 – $2,650
2D Etched & 3D Carved Semi-Private $850 – $2,650
Positive 100% Private $520 – $750
Pinstripe More Private $465 – $650
Negative Semi-Private $465 – $650
Positive For Effect $465 – $650