Etched Carved Glass Depiction :: Miracle of Fish & Loaves
This is an etched and deep carved glass sample created for a prospective project, by Sans Soucie Art Glass. This 24″ x 24″ sample, is taken from a scene depicting the Miracle of the Fish and Loaves in the Bible. This Glass 1/2″ thick clear glass and has been deeply sandblast carved with shaded etching. The hands and face show great detail and the very high skill of the glass sandblast artists of Sans Soucie.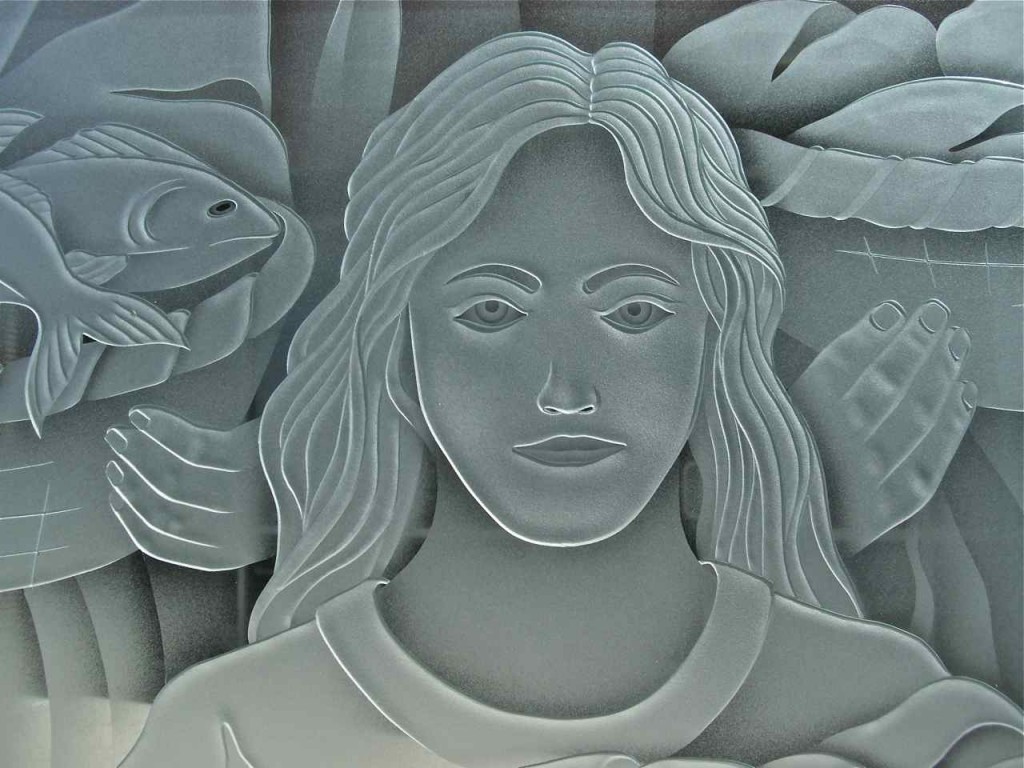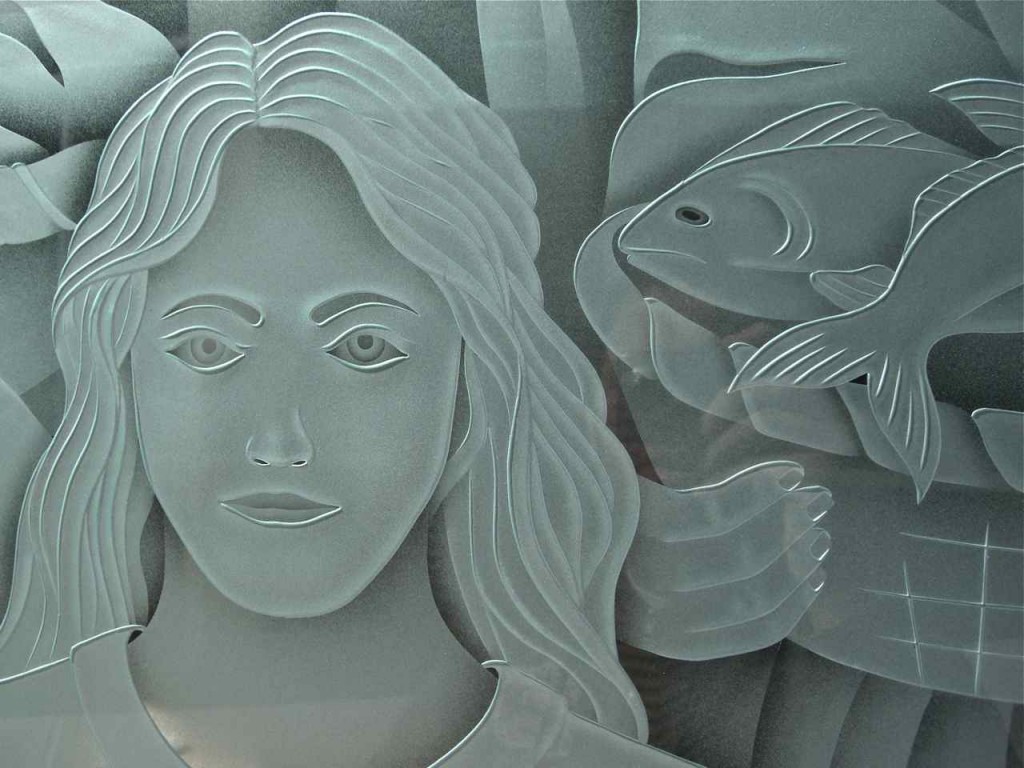 Sans Soucie has been creating custom architectural art glass since 1976 and is well known nationwide for setting the industry standard for custom, quality etched and carved glass.
A few of Sans Soucie's prestigious commercial projects include 4000 sq. feet of ceiling and wall glass inside the Bank of America Tower at One Bryant Park, New York, the U.S. Presidential Seal carved in glass for the Tribute Room on board The George HW Bush (CVN 77) aircraft carrier. Other commercial commissions include a Glass Entry Art Piece for Princeton University, featuring their Whig and Clio Seals, Spotlight 29 Casino, celebrity homes of Michael Jackson, Ginger Rogers, Al Davis, Mr. & Mrs. Sidney Sheldon and Don Drysdale.