Pantry Doors with Glass – Chop-Chop Chef Design
This adorable little guy is part of Sans Soucie's Pantry Door Glass Chef's Collection. Aptly named "Chop-Chop" Chef, this guy is on the move, getting that platter of food to the table! Shown below in three sandblast effects, this design is a part of the Pantry Door Designer web site, brand new in 2010.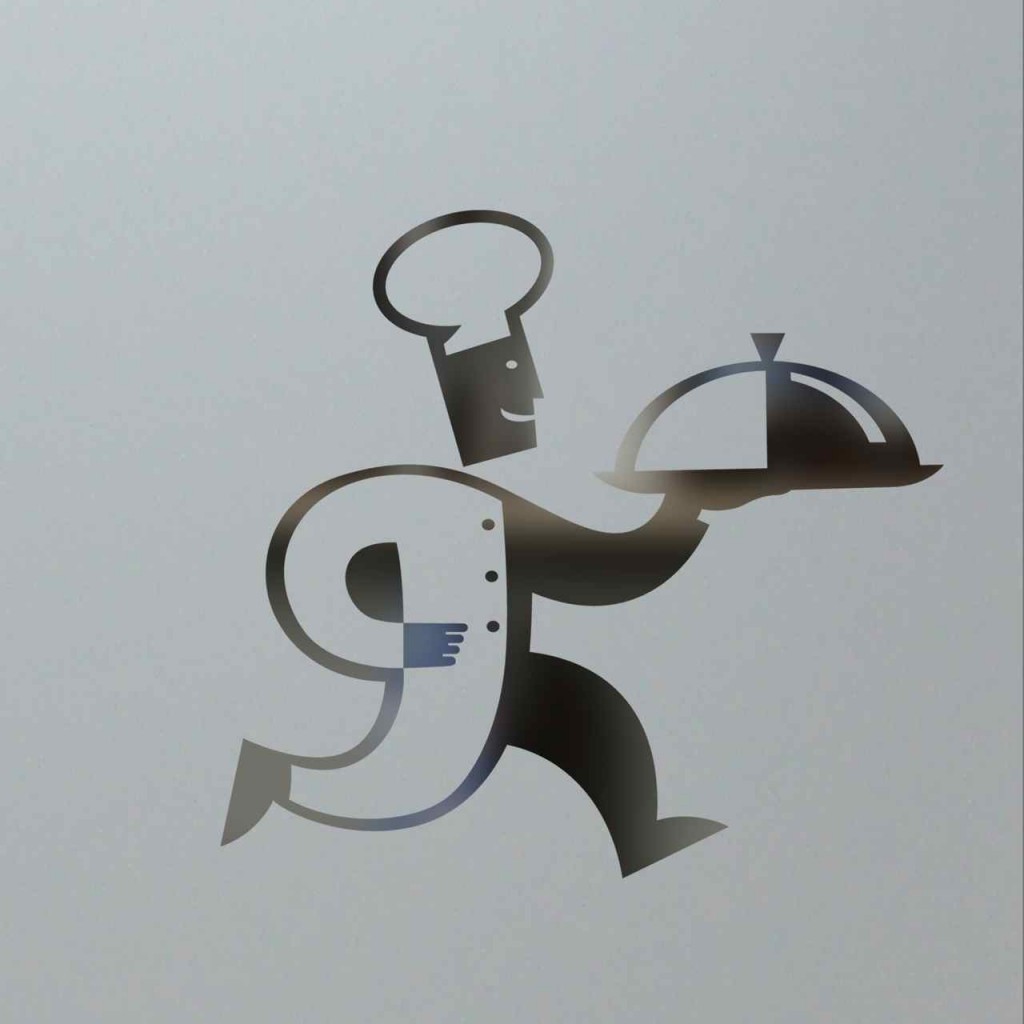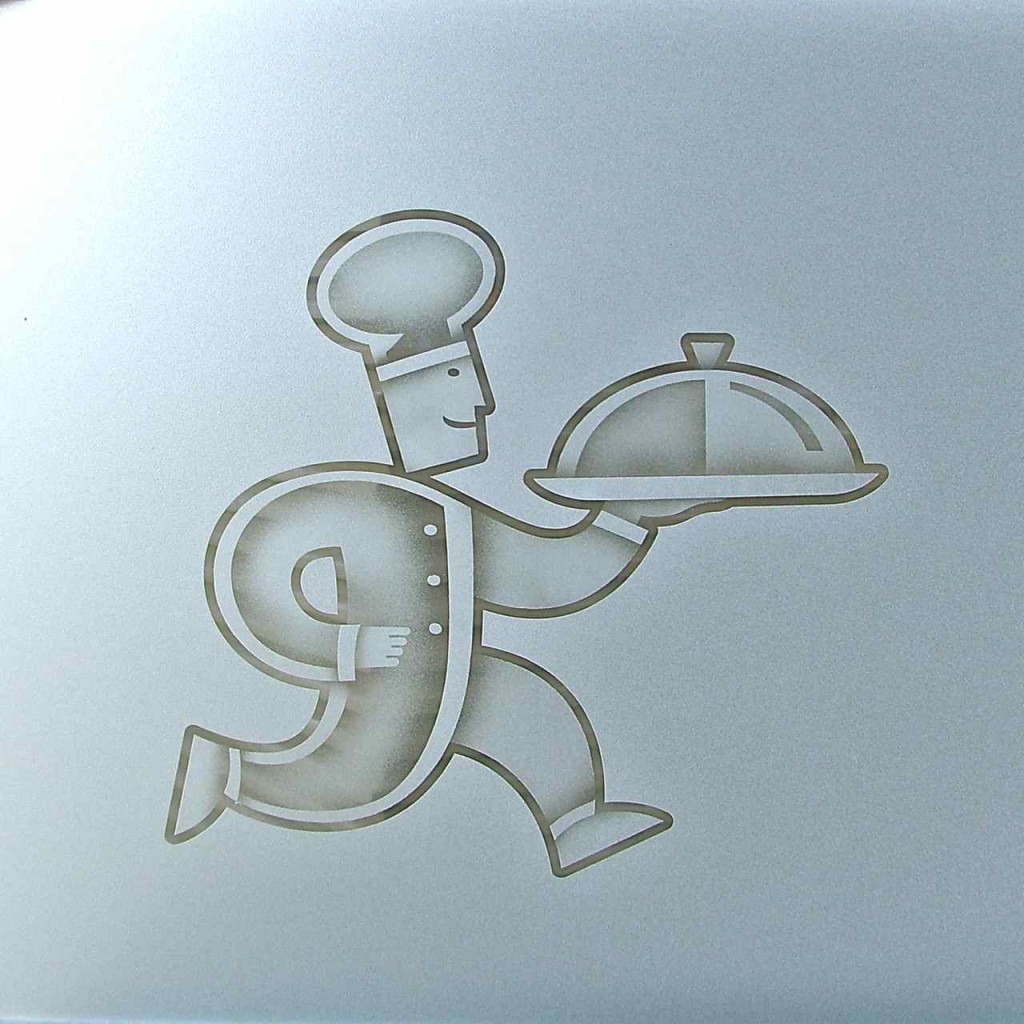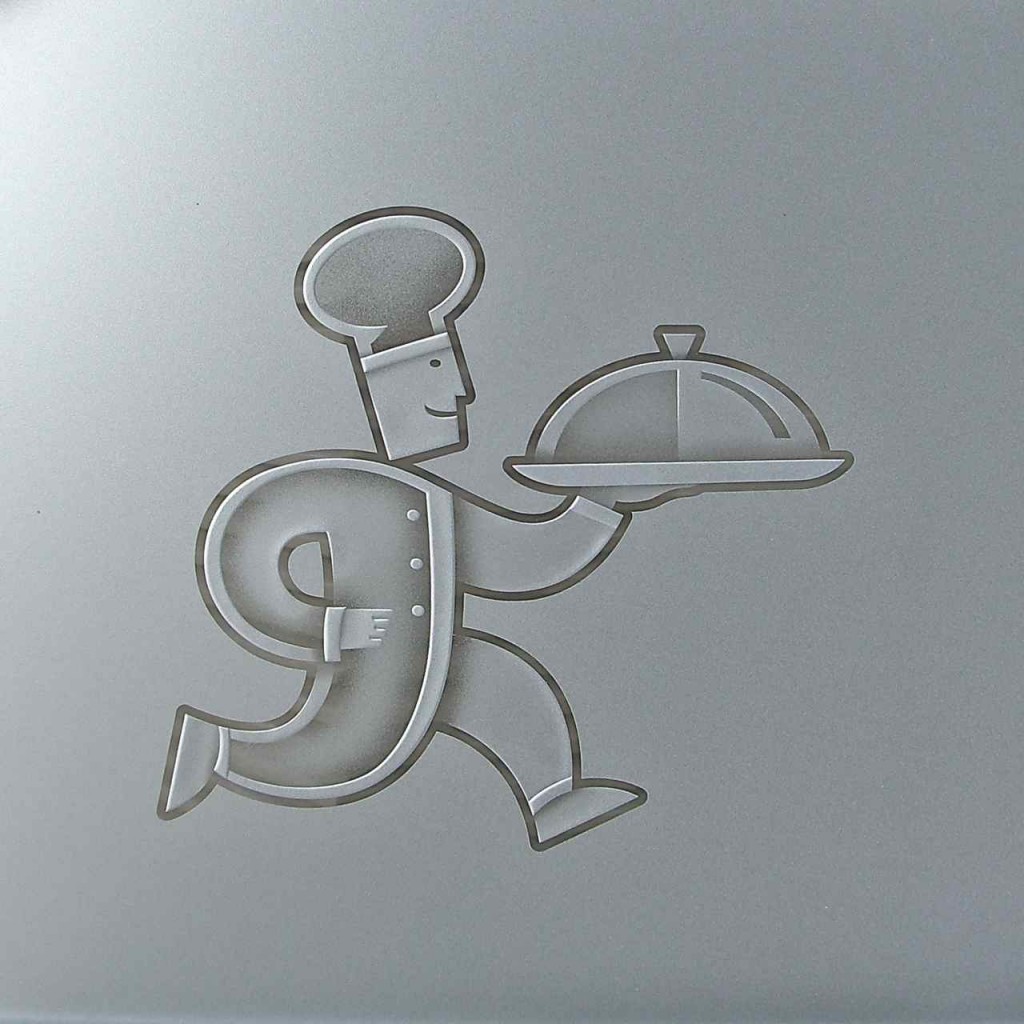 Glass etching can be done a number of ways. At Sans Soucie, we sandblast our designs into the glass. The first and most simple method is the solid frosted glass look, which is a single-sandblast and the quickest and easiest to achieve. The other two methods are much more difficult and take a highly skilled and trained hand to create. The first is dimensional .. which has "shaded areas" where the sandblasting fades back out to clear glass. This creates a beautiful dimensional effect, but the sandblasting is on the TOP SURFACE ONLY. The third, is 3D Sculpture Carved where the artist sandblast carves the design, one small segment at a time, cutting deep into the glass, creating a sculpted, relief texture of varying depths. The edges of the carved shapes within the image will illuminate and appear whiter and brighter as they pick up and reflect the surrounding light.
In addition to the Chef's Collection, Sans Soucie offers 27 additional Pantry Door Glass designs. Check our our Pantry Doors and our Pantry Glass Gallery to see more!