Etched Glass Doors in Wrought Iron Motif
Take a look at these gorgeous etched frosted glass doors by Sans Soucie Art Glass featuring wrought iron or ironwork designs.  Depending on the door location, Sans Soucie will sandblast the glass for the level of privacy needed.  In the "Concorde" design the glass has been 3D carved with a gluechip texture background added to create a beautiful contrast as well as obscurity.  The "Corazones 1" glass is solid frosted glass, with the wrought iron design elements solid clear bands.  In "Corazones 2" , the design lines are double lines, creating a bit more obscurity.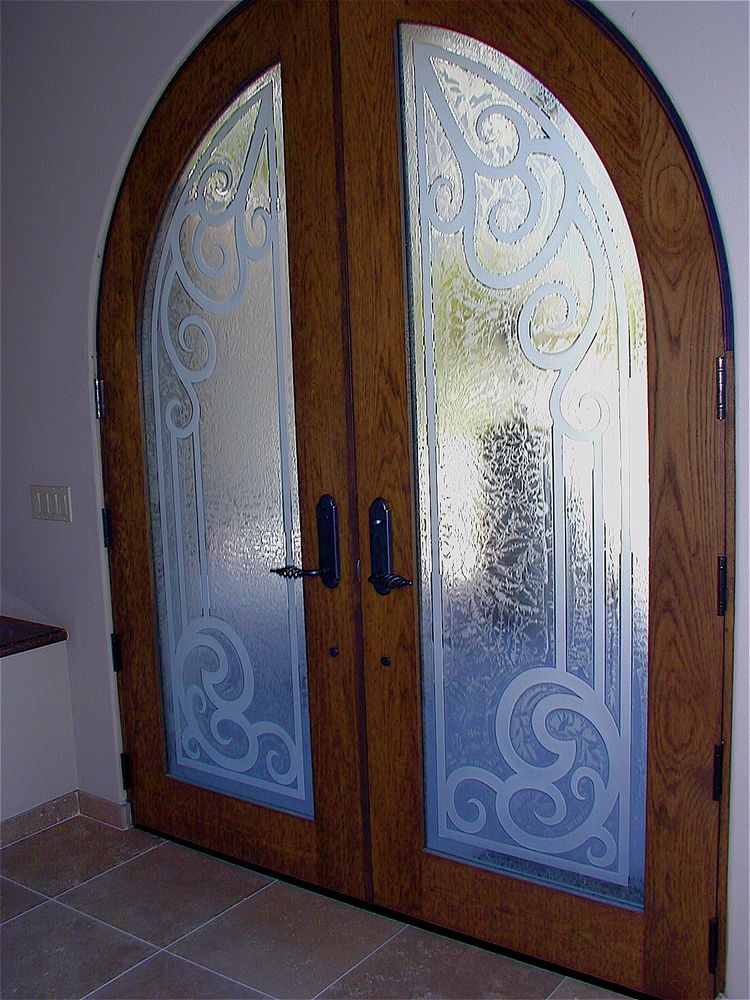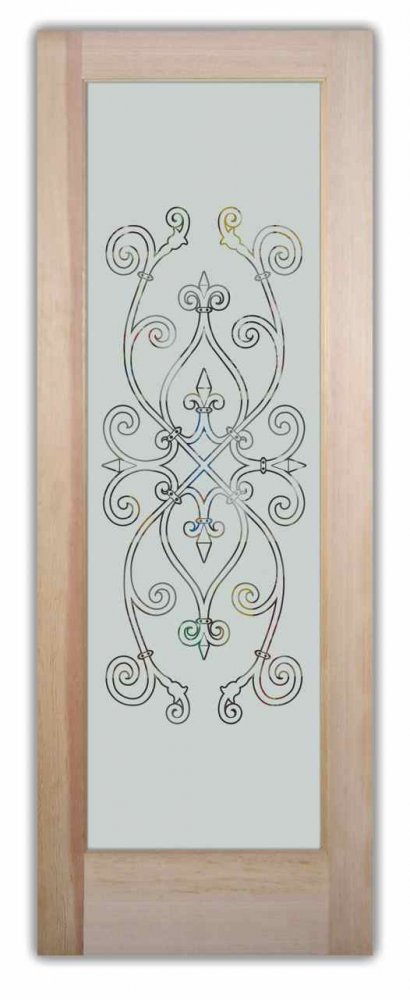 Sans Soucie creates unlimited designs styles for door glass.  To see more designs like these on lots of architectural glass products such as doors, windows, showers, etc, visi tour Wrought Iron Design Gallery.
Inside our Online Galleries, you can view hundreds of pieces, by Type of Piece or Type of Design.  Take a virtual tour of our showroom and read the bio of our principal artist, Chauncey W. Gannett.  There's even a page with Pricing Examples.  Read about some of our Commercial Commissions and even Request a Quote.  For further details, and to request a custom quote, Contact Us.