Groovy Shattered Glass Bathroom Vanity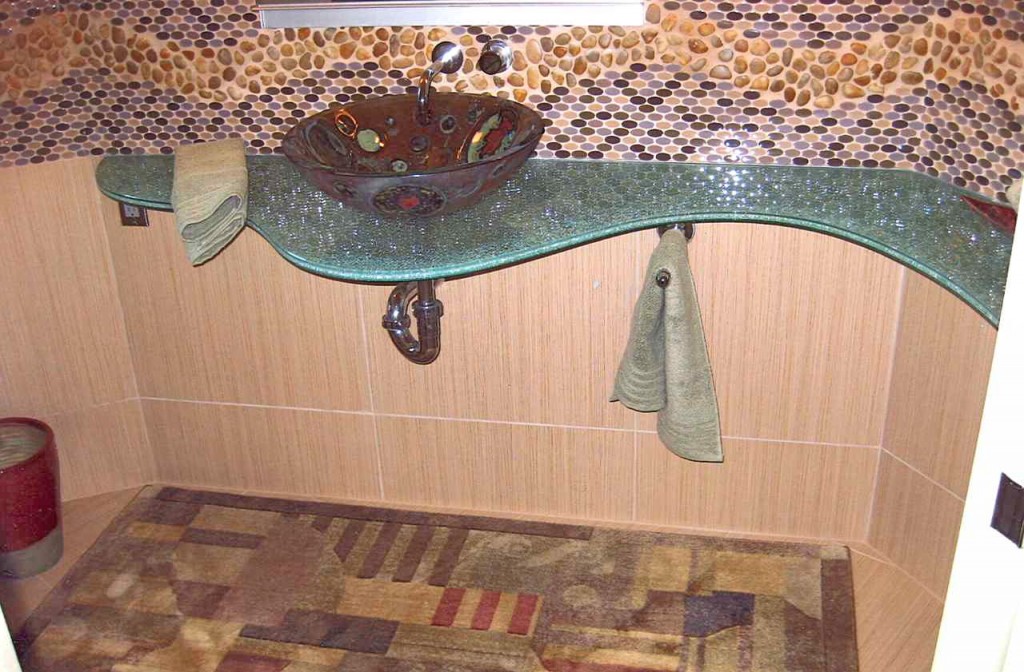 This beautiful Free Floating Shattered Glass Bathroom Vanity Counter Top is definitely groovy! It features a custom designed freeform shape and is suspended off the wall. The glass block size measures 36″ x 92″ an is 3/4″ thick, regular clear glass. The glass is made up of three layers with the inner layer being a shattered piece of tempered glass. This counter top sells for $1,870 and can be shipped anywhere.
To see more shattered glass pieces, visit Sans Soucie's Shattered Glass Online Gallery.
Sans Soucie Art Glass is located in Palm Desert, California and has a national reputation for creating the highest quality etched, carved and stained architectural art glass available in the industry. Inside our Online Galleries, you can view hundreds of pieces, by Type of Piece or Type of Design. Take a virtual tour of our showroom and read the bio of our principal artist, Chauncey W. Gannett. There's even a page with Pricing Examples. Read about some of our Commercial Commissions and even Request a Quote. For further details, and to request a custom quote, Contact Us.