Pantry Doors with Glass: Etched & Carved Effects

Sans Soucie Art Glass creates a wide variety of custom designs for pantry doors with glass. The glass is etched through sandblasting, and can be a simple solid frost, or one of our multi-stage sandblast techniques: surface etched dimensional or 3D sculpture carved. See the photos below, and watch the video demonstrating the three effects, each with a solid frost background to obscure the view into the pantry.
Solid frost is the least expensive option, because the execution is much more simple. The glass is sandblast etched evenly across the entire surface, leaving the design elements in clear pinstripes approx. 1/8″ to 1/4″ thick, depending on the design.
Dimensional sandblast is the mid-price range and 3D carved is the highest. Both of these techniques take considerable time to and very high level of skill to execute. (Several hours verses several minutes to sandblast the decorative element). Each element within the design is sandblasted one small segment at a time, each being "shaded" .. which means the sandblasting fades back out to clear glass. For the 3D sculpture carved effect, not only is the design sandblasted one small segment at a time, but the artist sandblast them longer, literally carving deep into the glass creating a relief texture. All of the edges within each small segment, will catch the light and illuminate, creating a beautiful sculpted effect in the glass.
Taking for example these three $889 for 3D Sculpture Carved.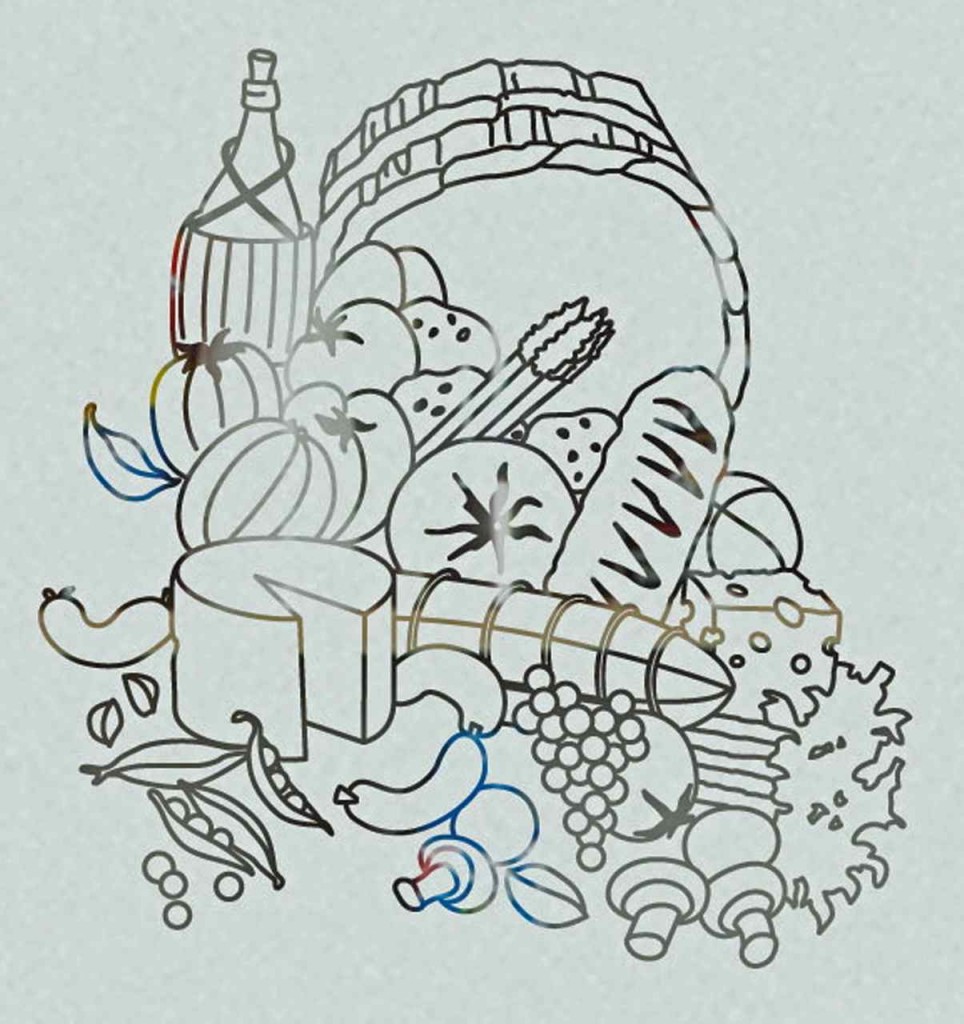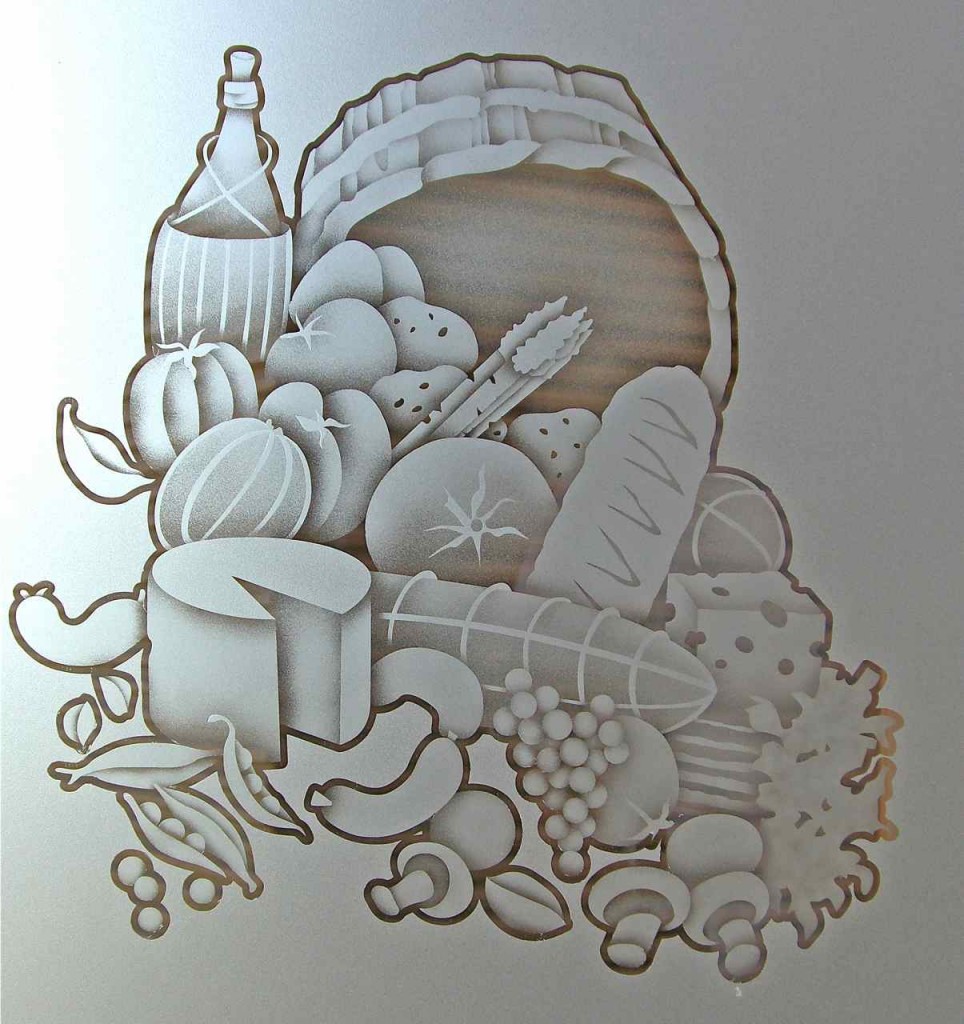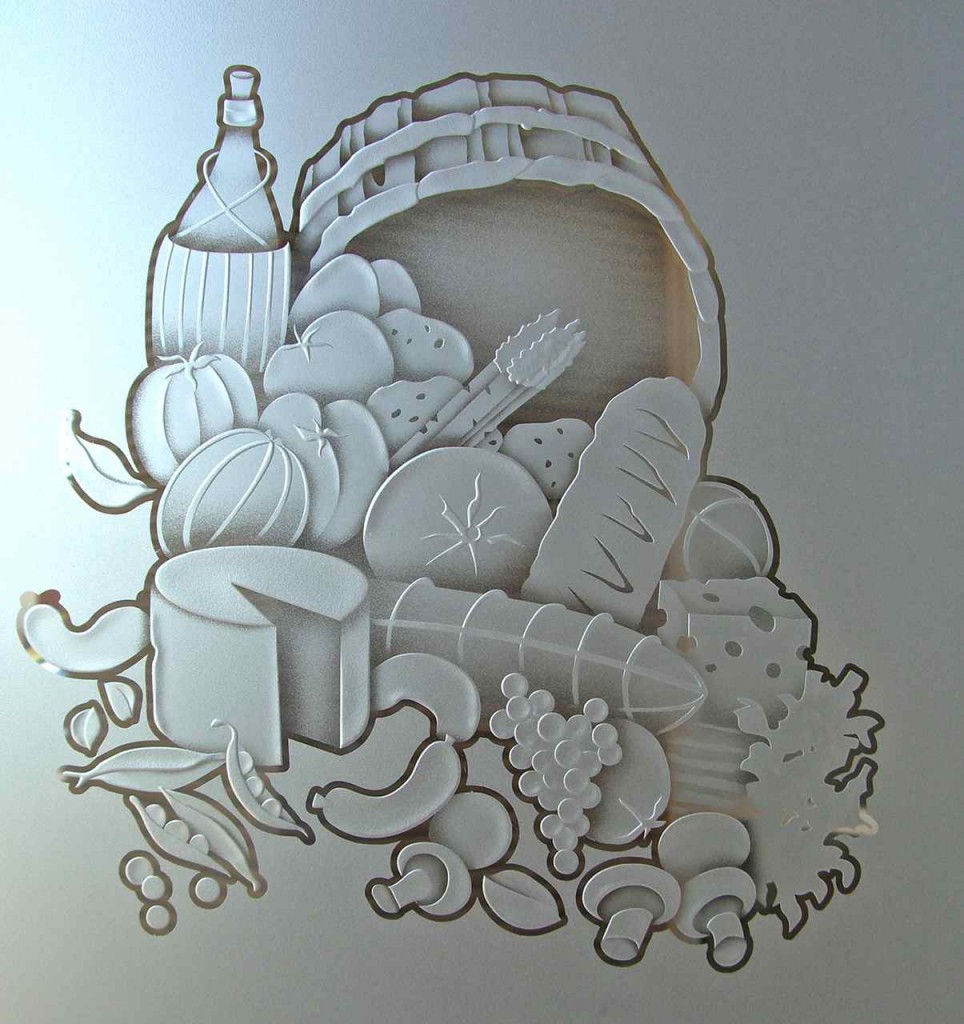 An Etched Glass Pantry Door by Sans Soucie Art Glass will add a beautiful custom touch to your kitchen. Our decorative, high quality frosted glass pantry doors come in a wide variety of design styles, with mix and match options in many design styles! With our wide selection, there's something for everyone! Average price for etched glass installed in a Douglas Fir door is $425! Our doors ship UPS Freight, 2 to 4 day transit, custom packed and fully insured for only $99 anywhere in the Continental US! Our doors are custom-made to order, and most door sizes will ship to you within 2 weeks!
Visit our Pantry Doors Gallery, click the small photo, see all the details, then click "Customize and Purchase This Door" to specify your size and preferences, and place an order. You will receive an immediate reply, and we'll get to work on your door!