Etched-Carved Glass Windows for Privacy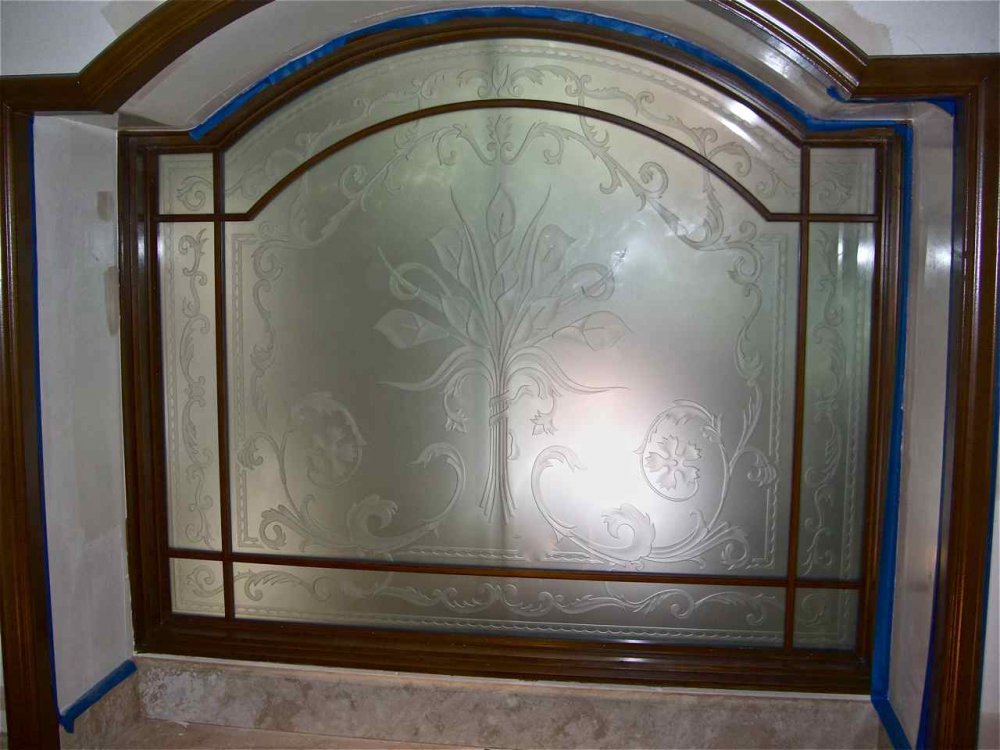 These gorgeous etched carved glass windows by Sans Soucie Art Glass were executed to provide privacy. The frosted or etched glass surface will not decrease the level of light that passes thru the glass and into the room, but merely diffuses it, taking away the sun's glare. Although varios techniques are used to achieve the privacy glass, the primary method for etching the glass is done by sandblasting.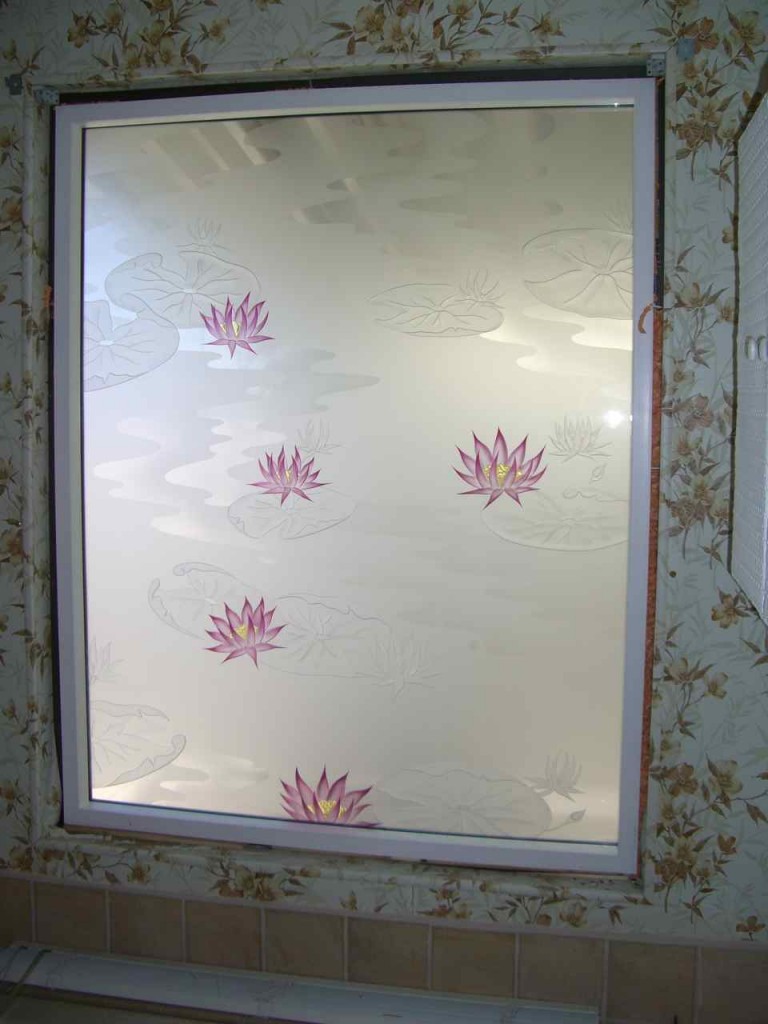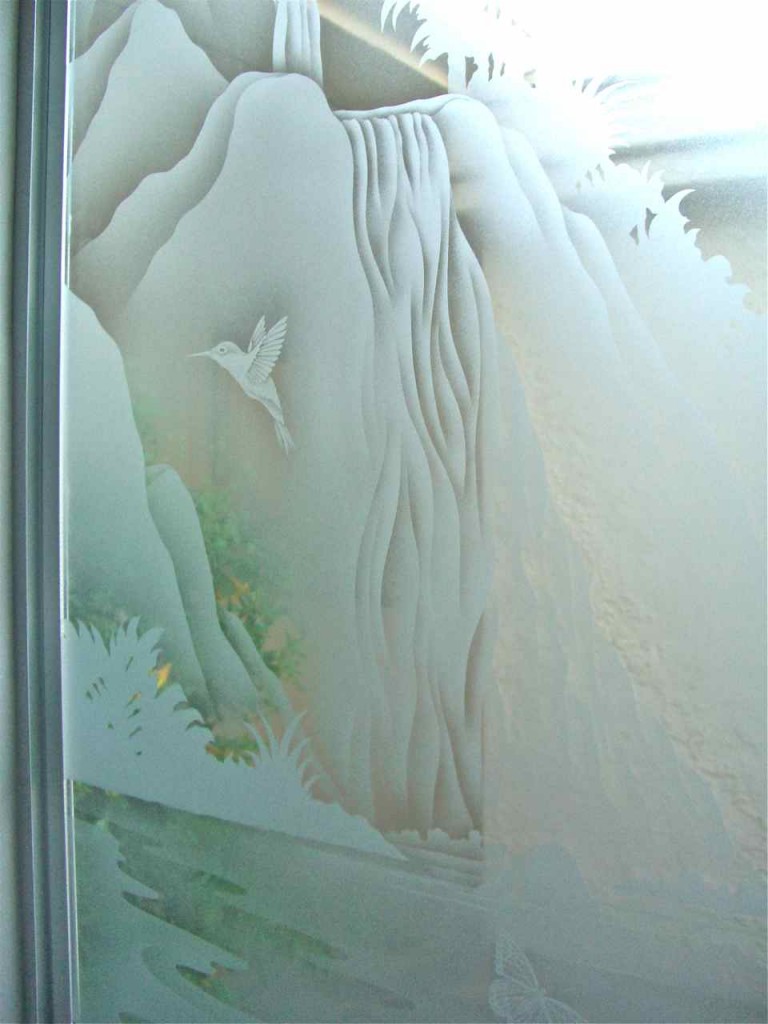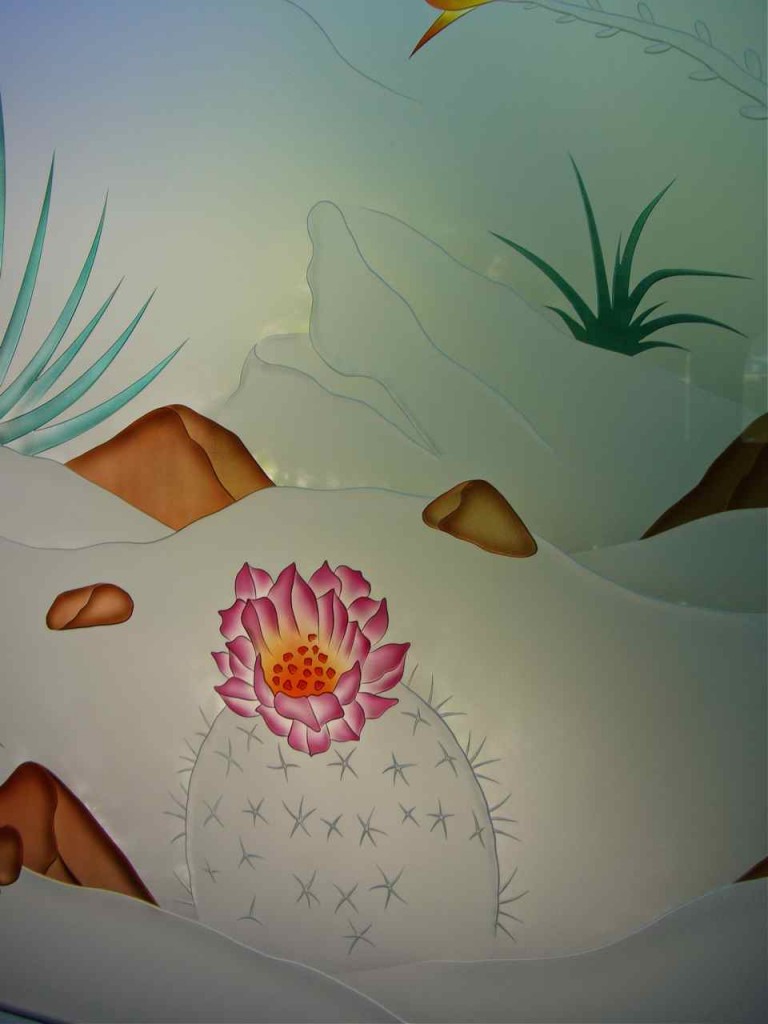 Inside our Online Galleries, you can view hundreds of pieces, by Type of Piece or Type of Design. Take a virtual tour of our showroom and read the bio of our principal artist, Chauncey W. Gannett. There's even a page with Pricing Examples. Read about some of our Commercial Commissions and even Request a Quote. For further details, and to request a custom quote, Contact Us.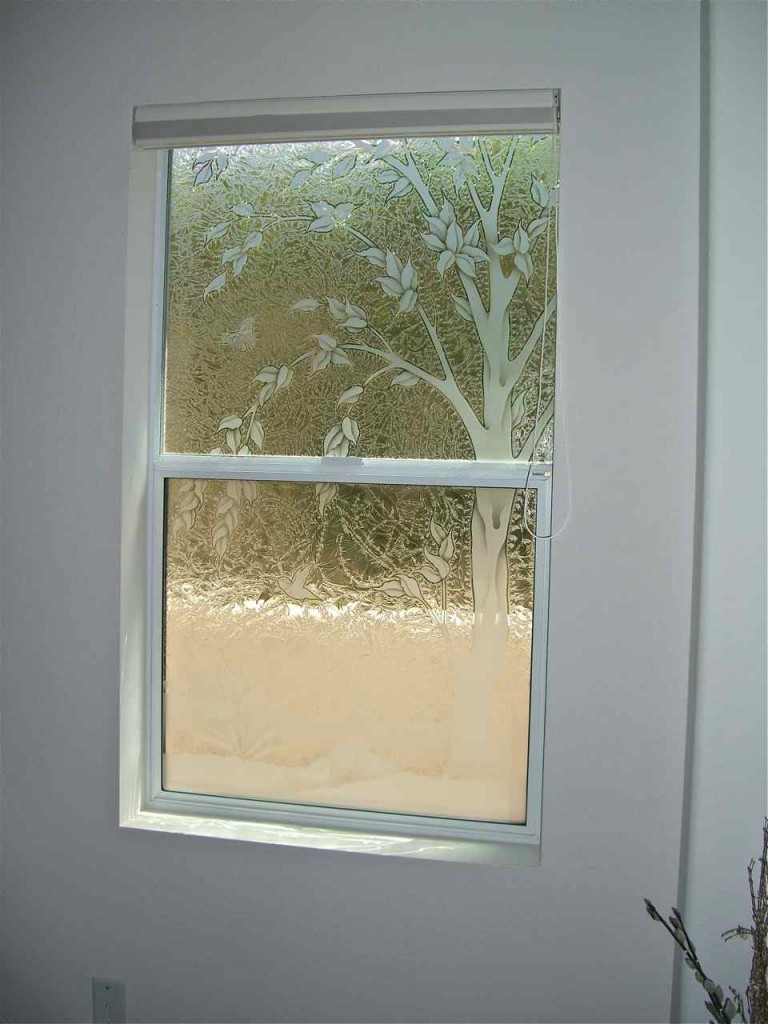 Sans Soucie Art Glass Studios, Inc. is well known nationwide for setting the industry standard for high quality, custom designed Sandblast Etched, Frosted, 3D Carved and Stained Art Glass. Sans Soucie has been specializing in architectural glass since 1976, earning a well established name and reputation among thousands of homeowners, designers, builders and architects nationwide.