Glass Tables with Custom Etched Carved Designs
Custom Glass Tables featuring stunning etched and carved designs by Sans Soucie Art Glass Studios are available in any shape, size and design! The glass is sandblast 3D Deep Carved and Painted in any conceivable design! With over 30 years experience and work, inside Sans Soucie's online galleries, you'll find dozens of gorgeous, one of a kind custom designed Glass Dining Tables, Glass Living Room / Coffee Tables, Glass Breakfast Tables, Floating Glass Bar Tops & Glass Counters, and Glass Bathroom Vanities.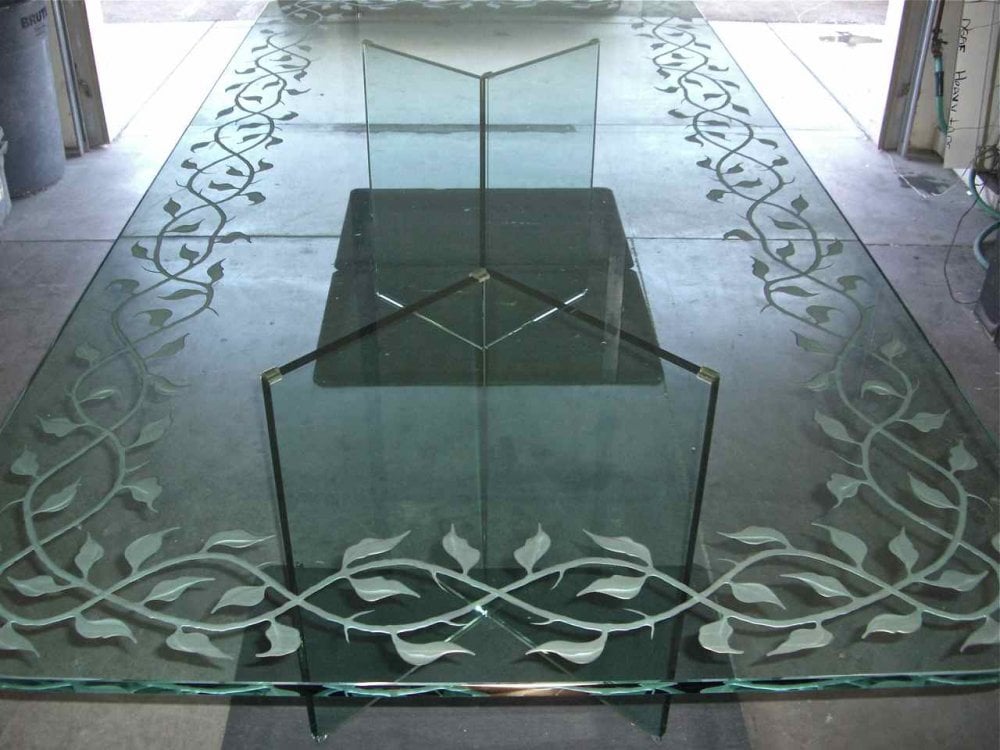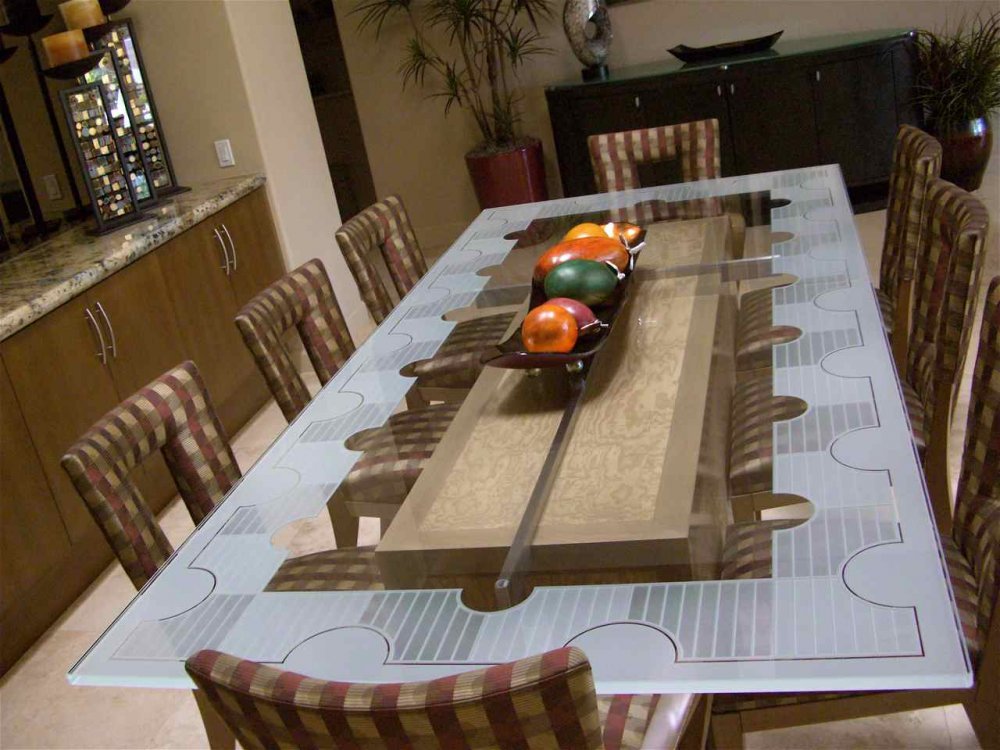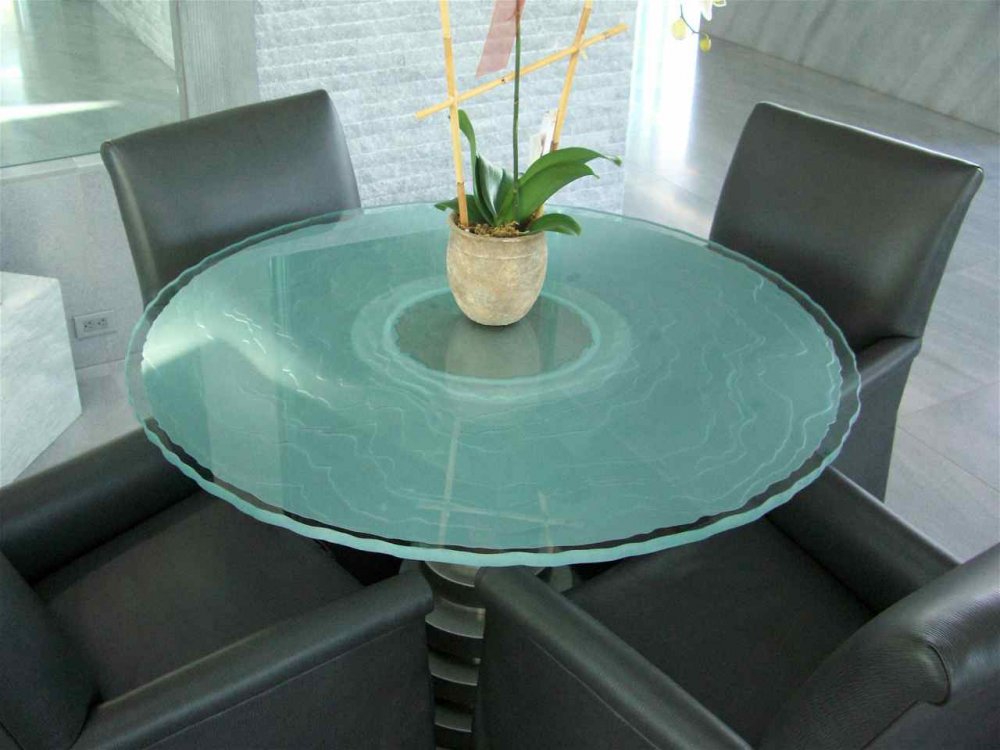 Sans Soucie Art Glass Studios, Inc. is well known nationwide for setting the industry standard for high quality, custom designed Etched, Sculpture Carved and Stained Art Glass. Sans Soucie has been specializing in architectural glass since 1976, earning a well established name and reputation among thousands of homeowners, designers, builders and architects nationwide.