Glass Shower Door Enclosure Etched Carved Designs
Master craftsmen at Sans Soucie Art Glass undoubtedly create some of the most stunning etched, 3D Carved and Painted Glass Shower Door, Doors and Enclosures available in the industry today. All designs are custom, hand drawn by owner / artist Chauncey Gannett, and together with his skilled team of artisans, they transform these beautiful designs into incredible 3D works of art captured in glass. The detail in the 3D carved and etched glass is exquisite. No special lighting required, natural sunlight and interior lighting will do the job to bring out the sandblast etched and carved textures. Translucent paint is applied for an additional, dramatic effect.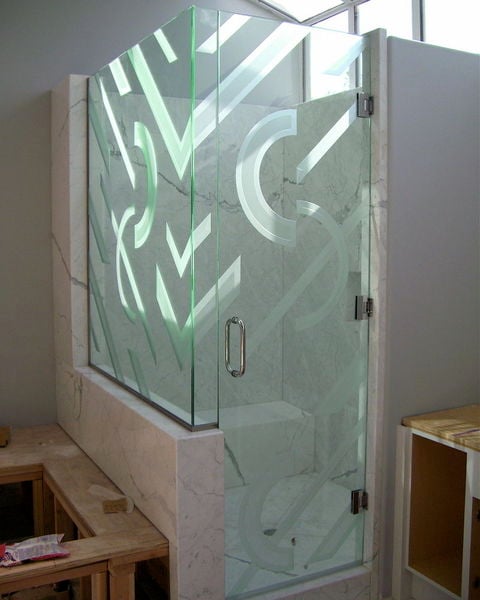 "Checkpoint" etched glass, carved glass shower enclosure.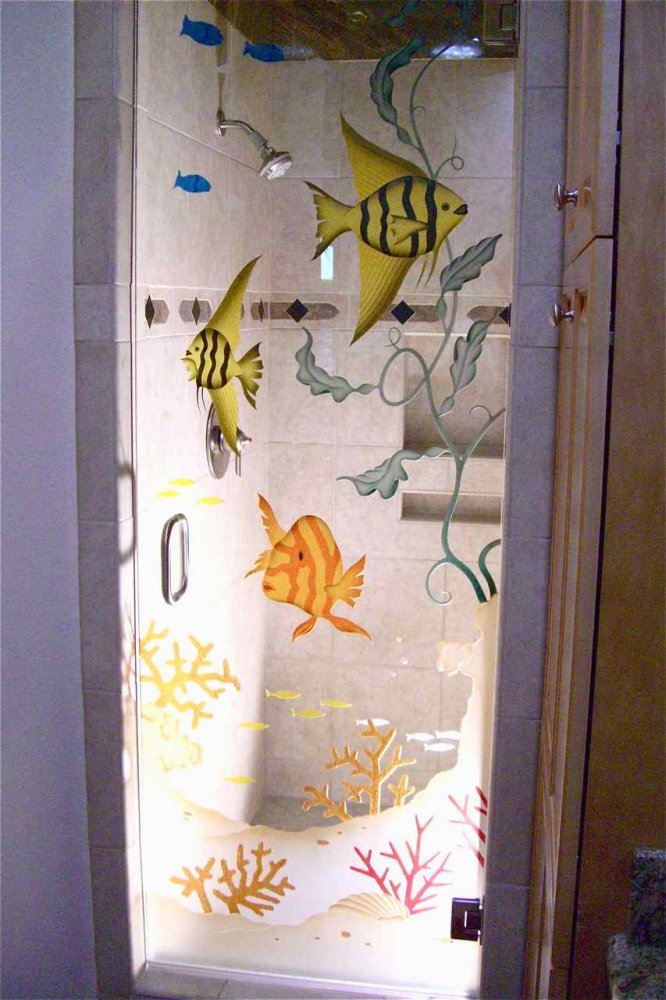 View dozens of custom designed Shower Dividers and Shower Enclosures at our online Gallery. Take a virtual tour of our showroom and read the bio of our principal artist, Chauncey W. Gannett. There's even a page with Pricing Examples. Read about some of our Commercial Commissions and even Request a Quote. For further details, and to request a custom quote, Contact Us.