An Array of Etched Glass Pantry Designs!
Pantry Doors to Suit your Style!
Come up with just the right look inside our fun, easy to use Glass and Door Designer! Hundreds of choices that you mix and match! Shipping is $99-149 for most states and ETA for most is 3 weeks (solid frost effect and doug fir). Available pre-hung and even as glass insert only, select any door below to get started!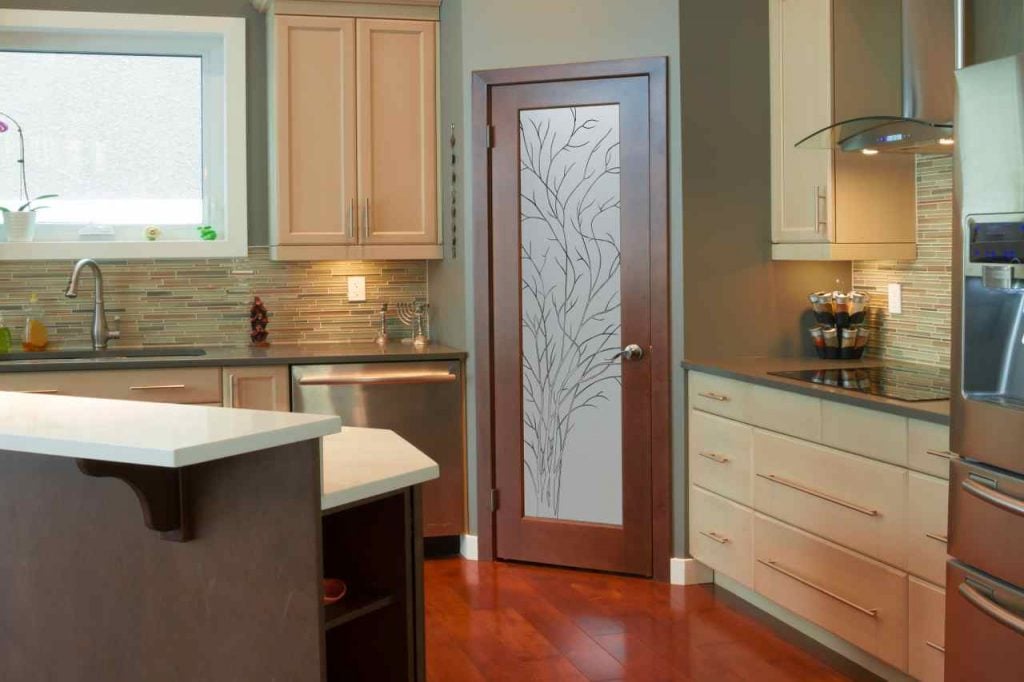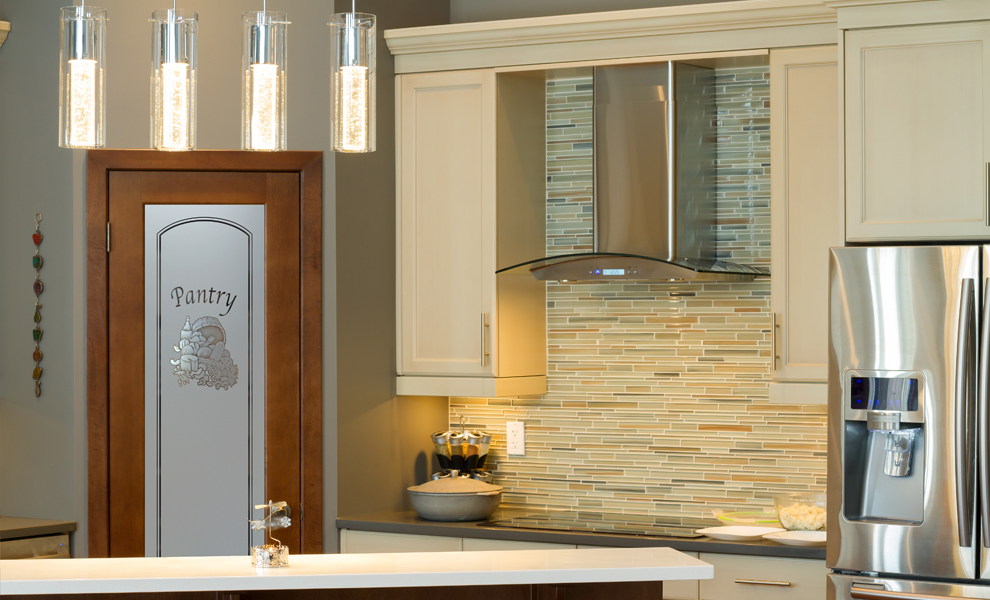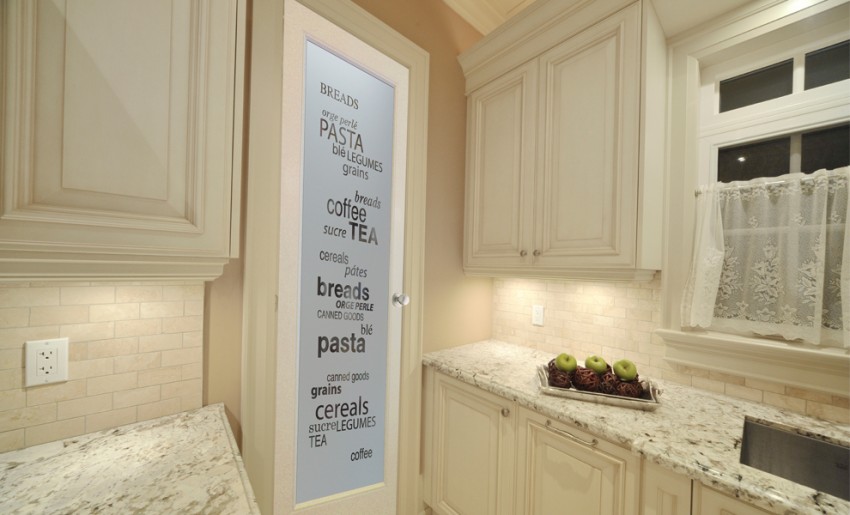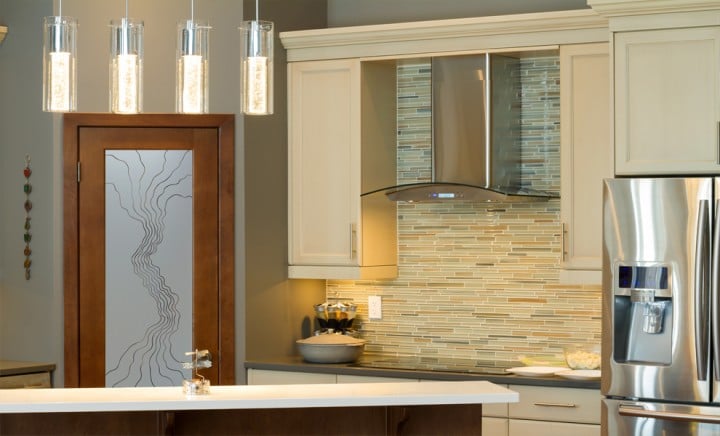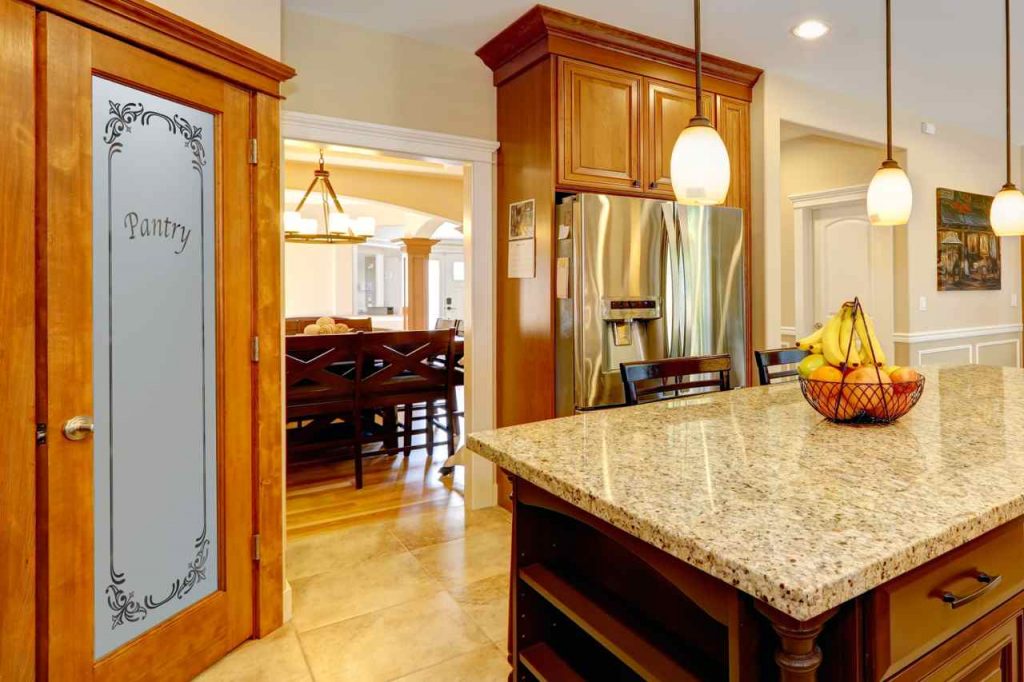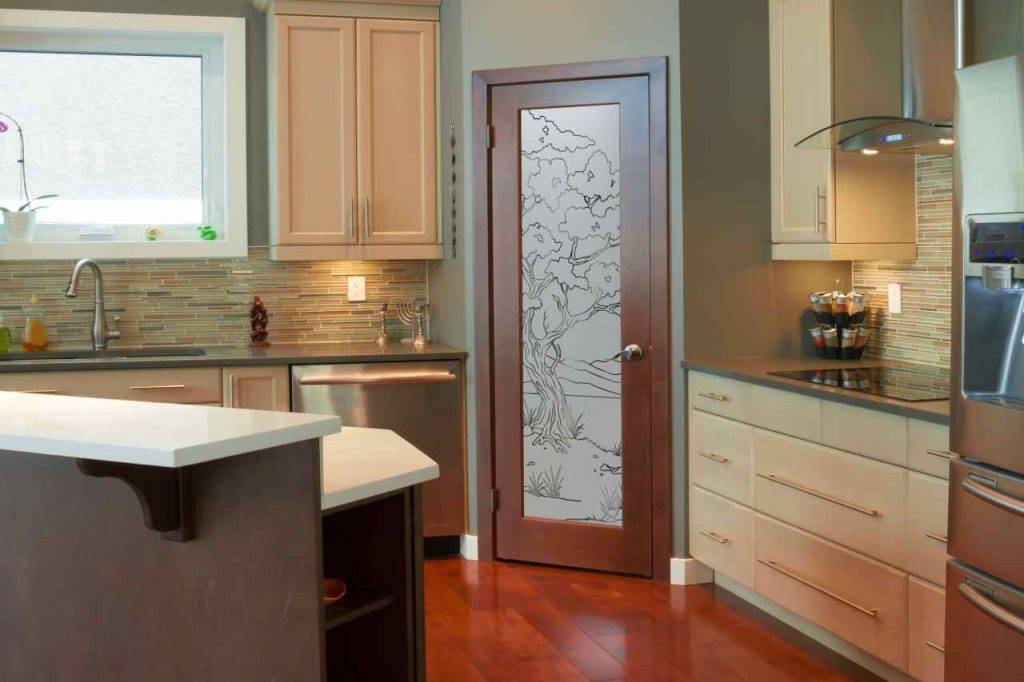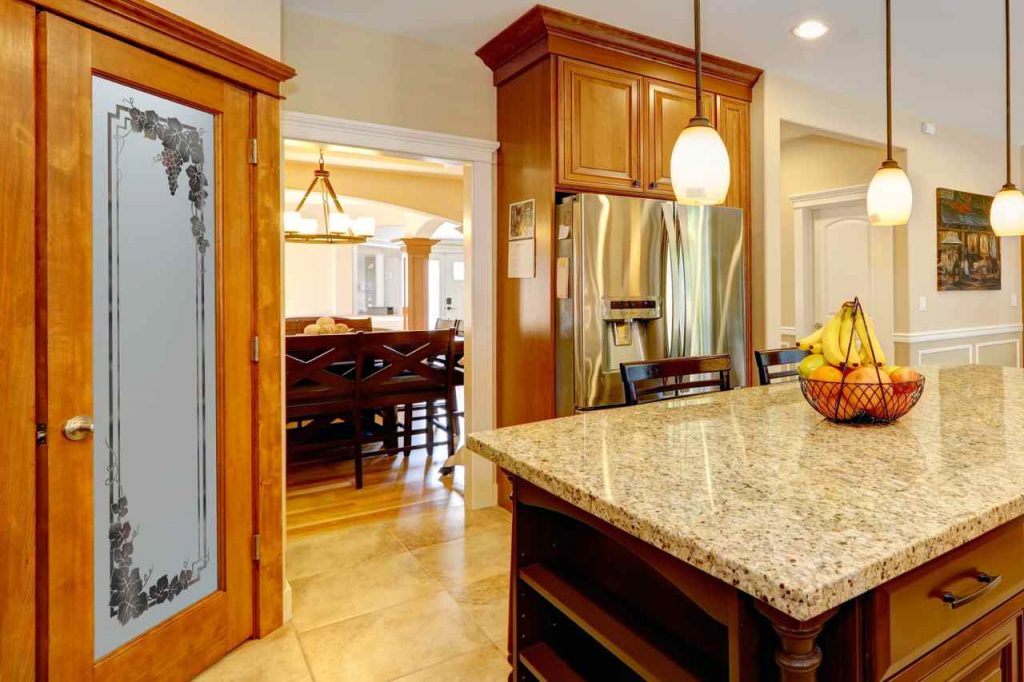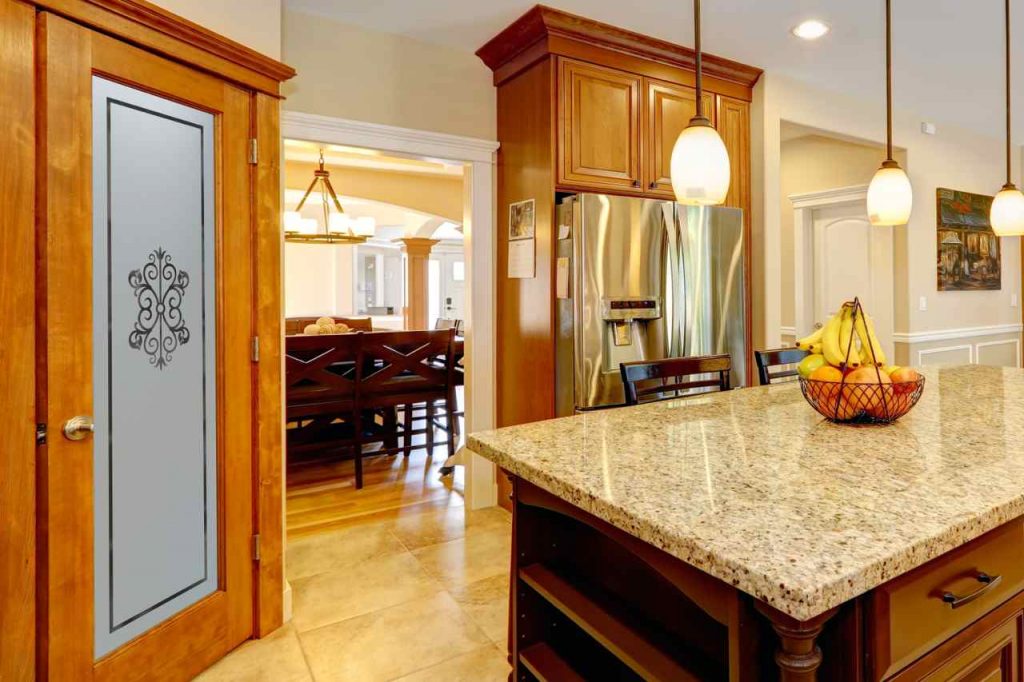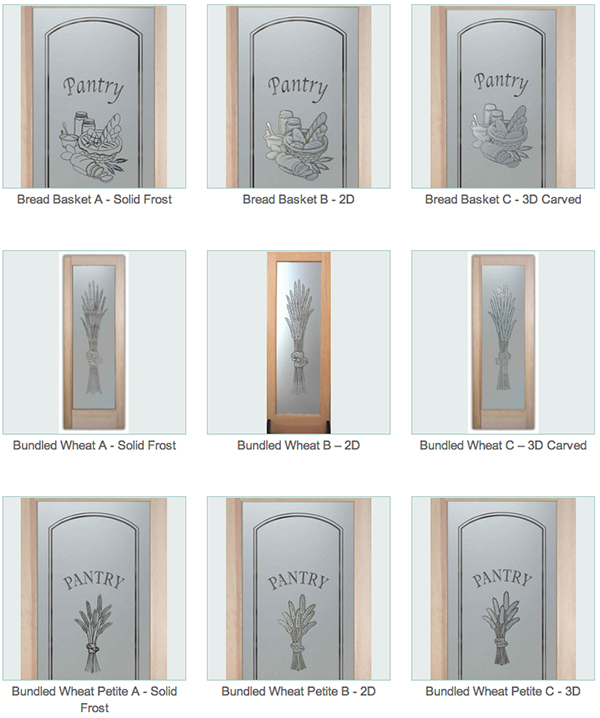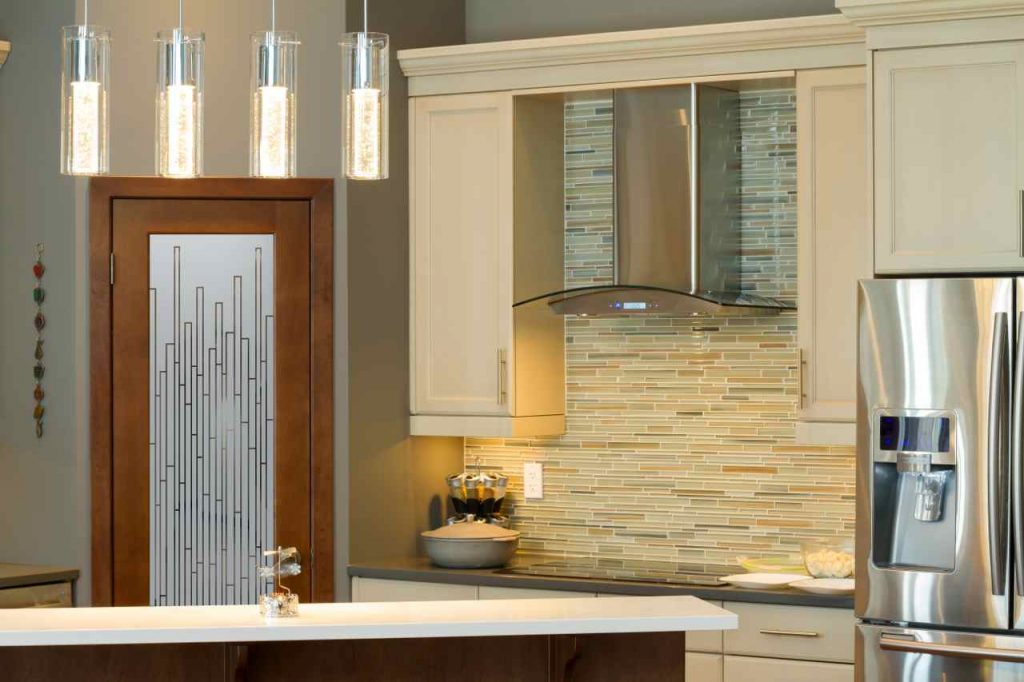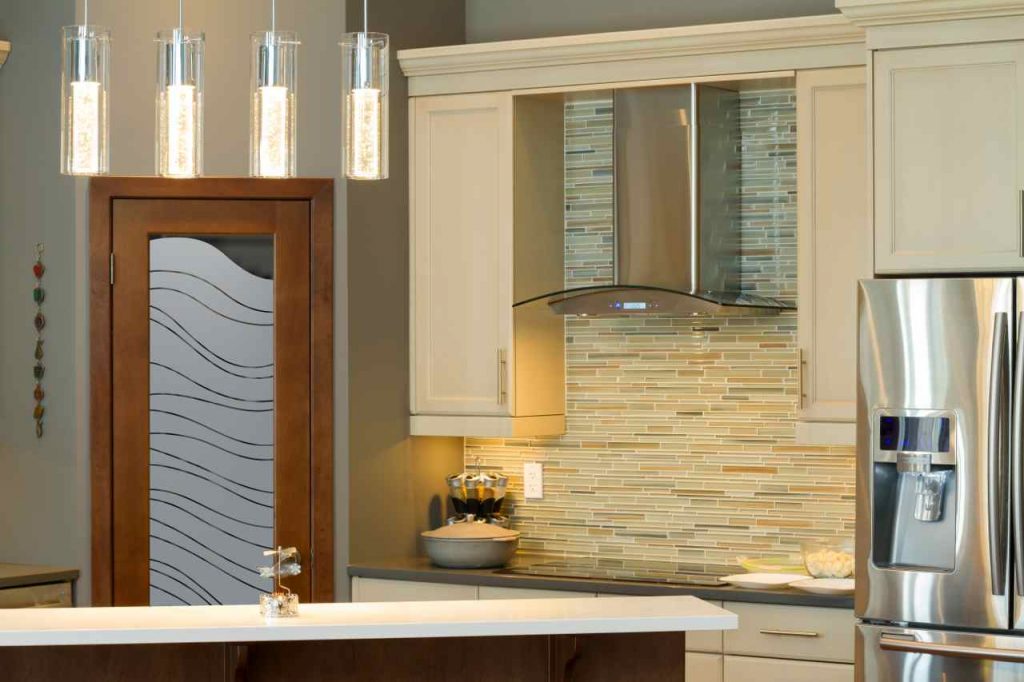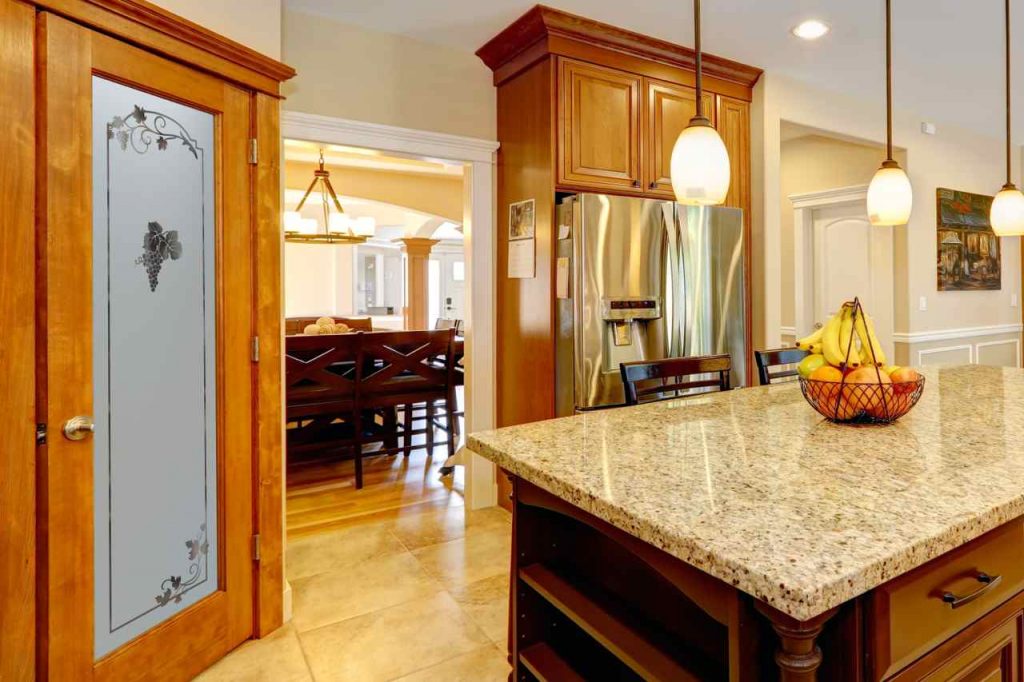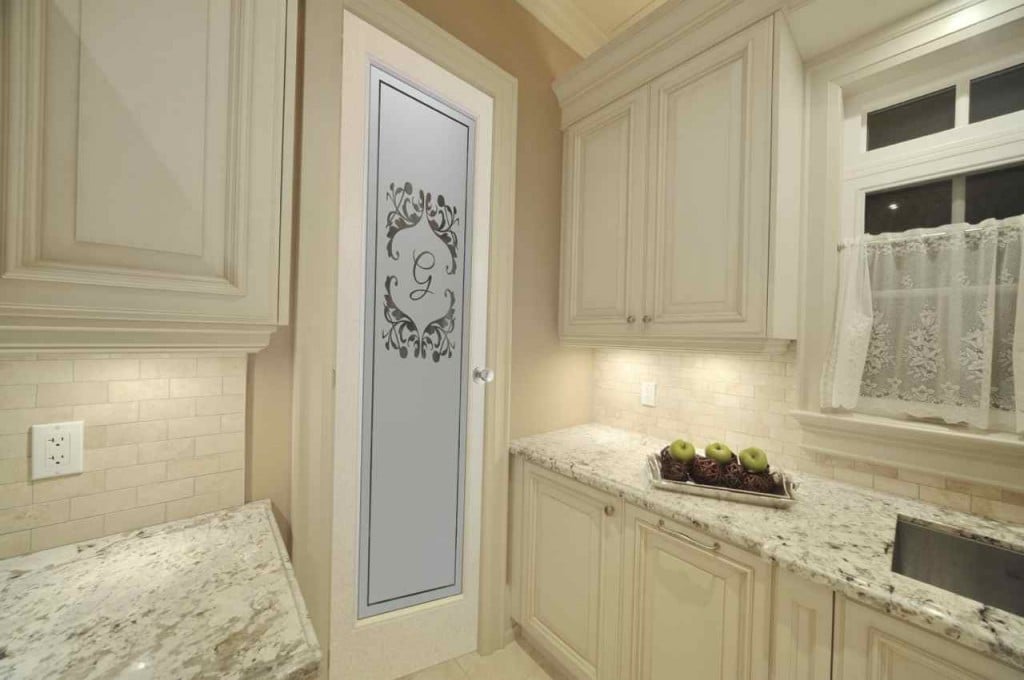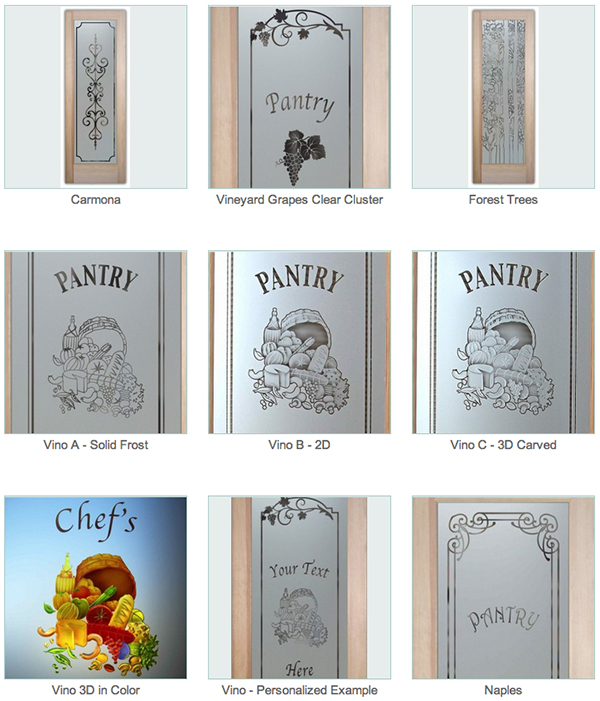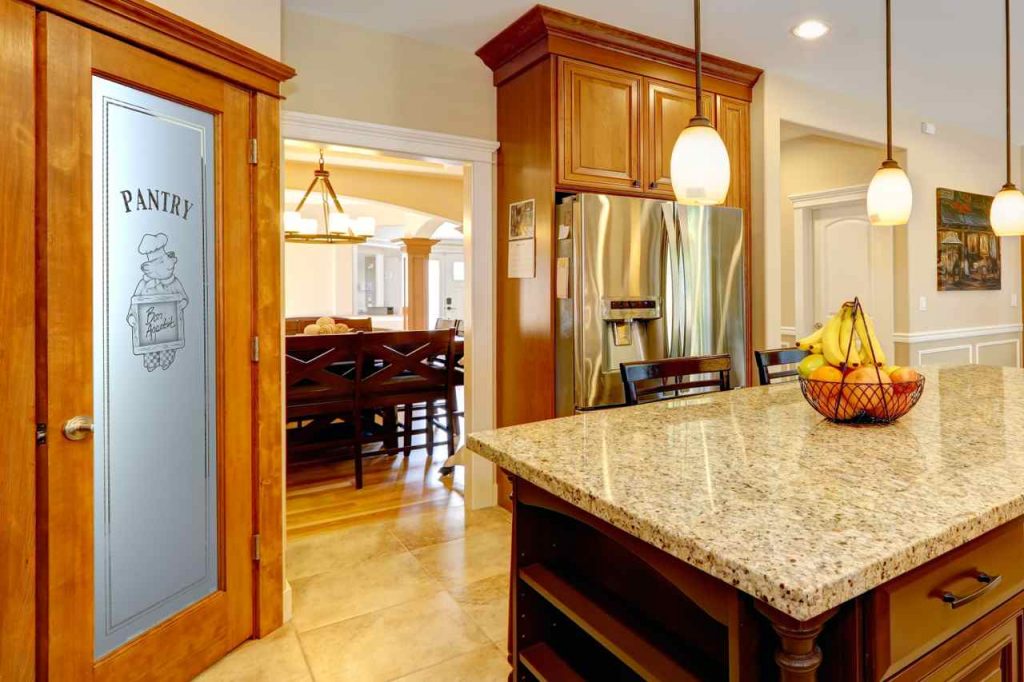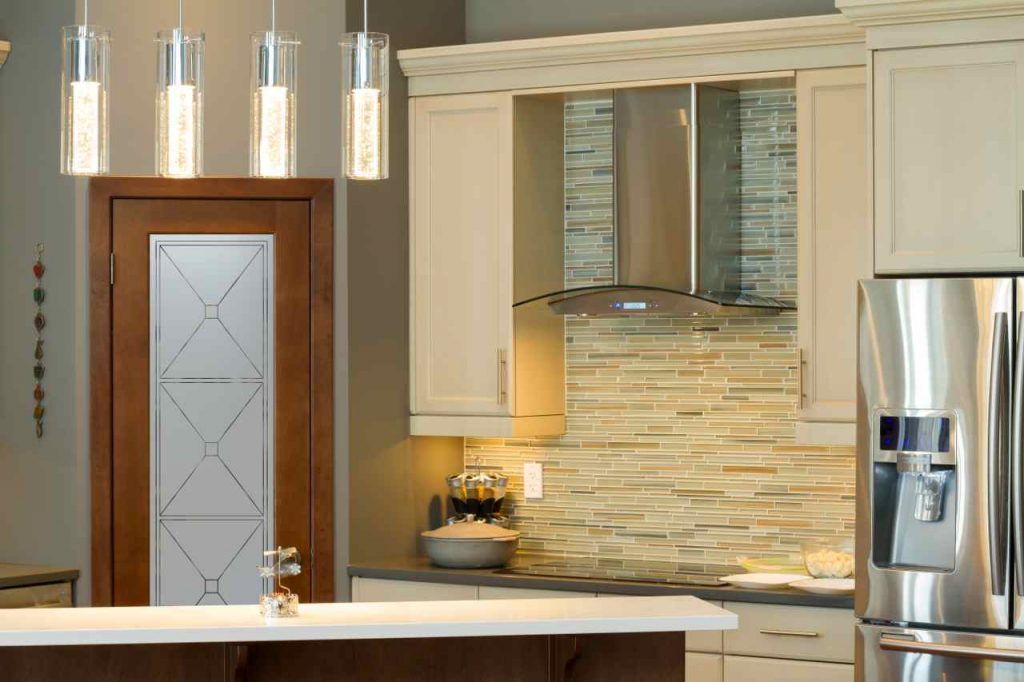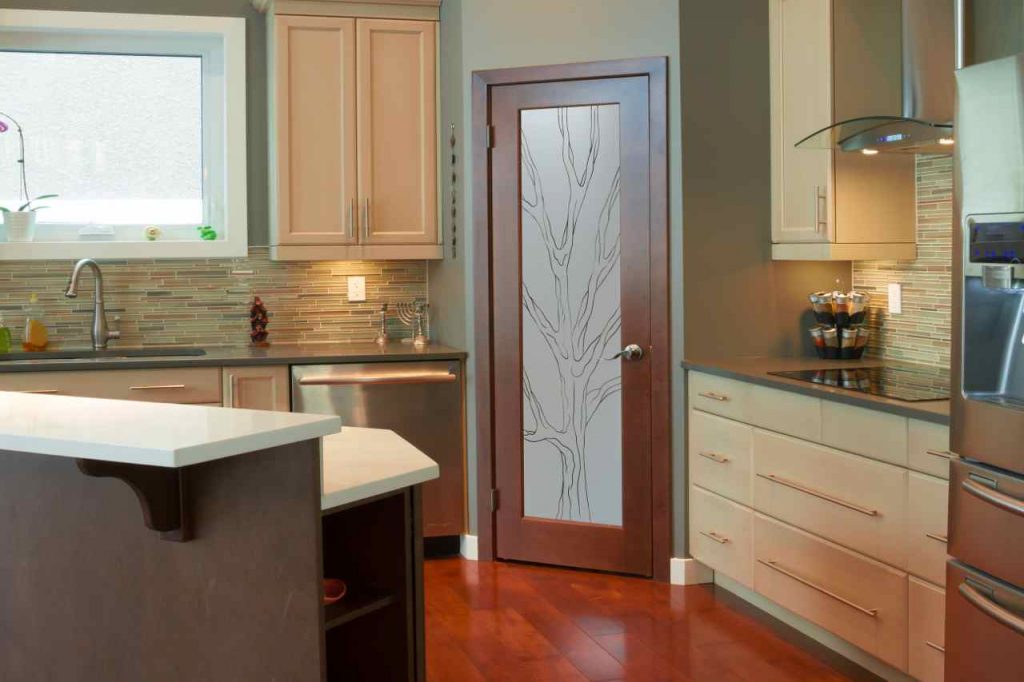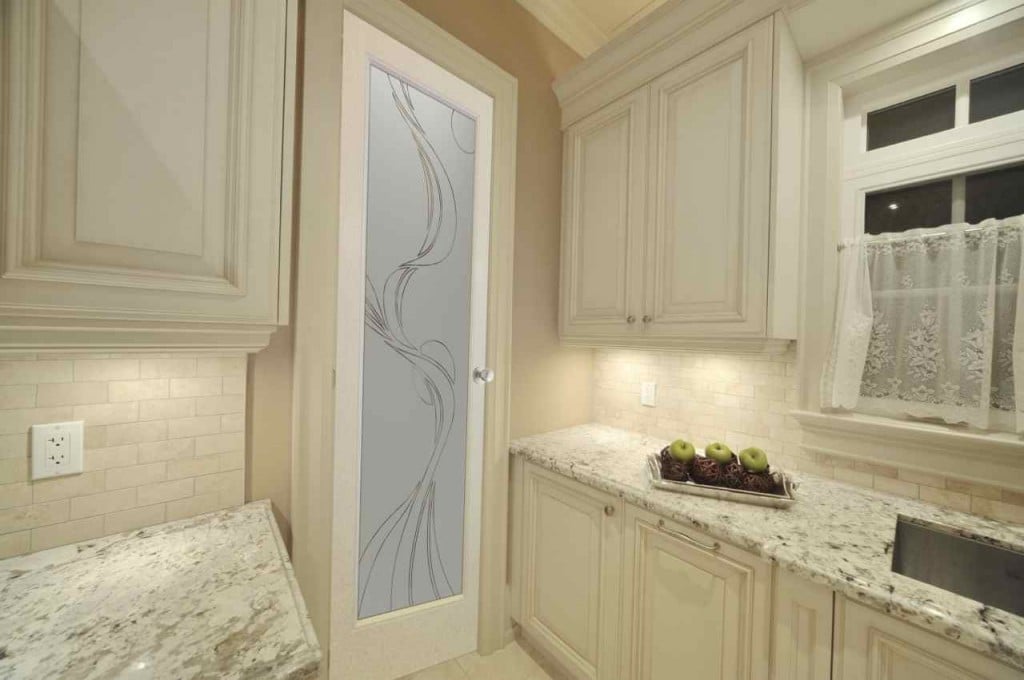 At Sans Soucie Art Glass, the designs are custom, made to order with no limit to the possibilities! Turn an ordinary kitchen pantry door into beautiful decorative accent, with a design specifically suited to coordinate and compliment your individual kitchen decor! Besides the traditional border designs, Sans Soucie offers a wide selection of decorative motifs, at great prices! From solid frost glass to multi-stage sandblasts, there's something for everyone!
Visit our brand new interactive "Pantry Door Designer" web tool where you can customize your own Etched Glass Door design!
Visit our Pantry Door Gallery to see a sampling of different design combinations that we've put together!
Also, inside our Online Galleries, you can view hundreds of pieces, by Type of Piece or Type of Design. Take a virtual tour of our showroom and read the bio of our principal artist, Chauncey W. Gannett. There's even a page with Pricing Examples. Read about some of our Commercial Commissions and even Request a Quote. For further details, and to request a custom quote, Contact Us.