Etched Glass Pantry Doors YOU Design!
From modern, contemporary to country or traditional, Sans Soucie Art Glass has something for every decor!  Customize and buy online inside our fun, easy to use online Door Designer!  Doors ship worldwide, $99-149 to most states!  ETA will vary by wood type and sandblast effect selected.
Choose any door below to get started!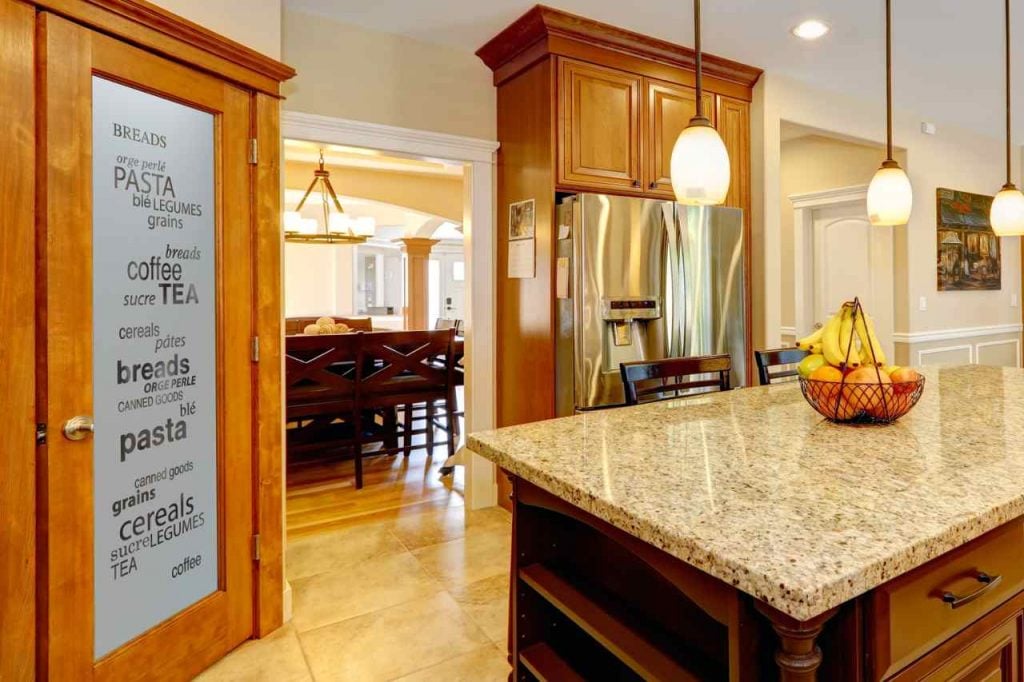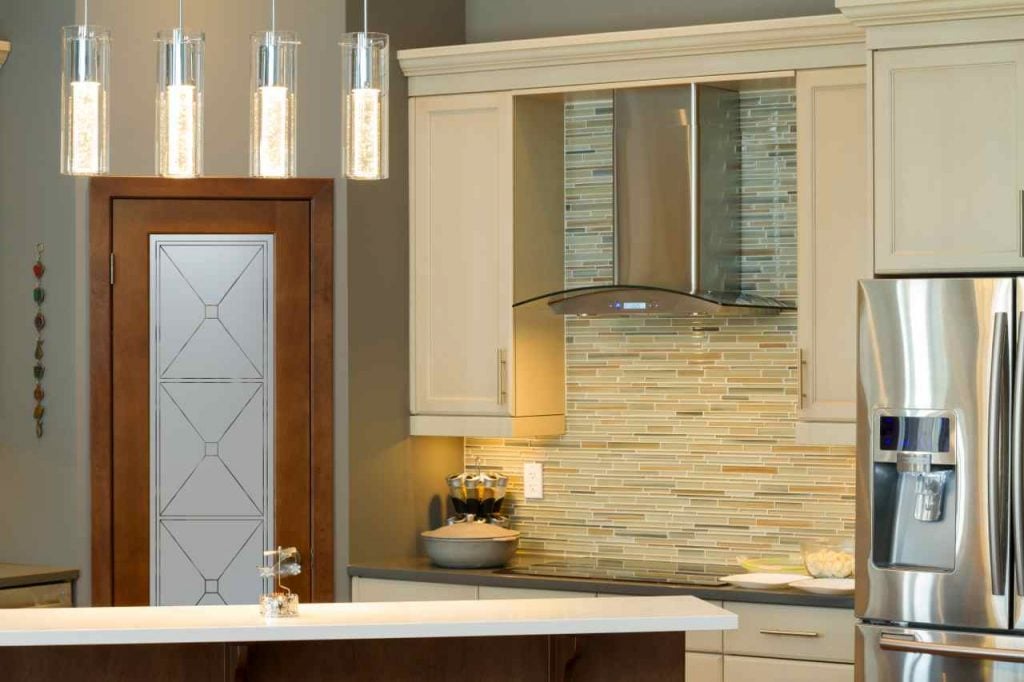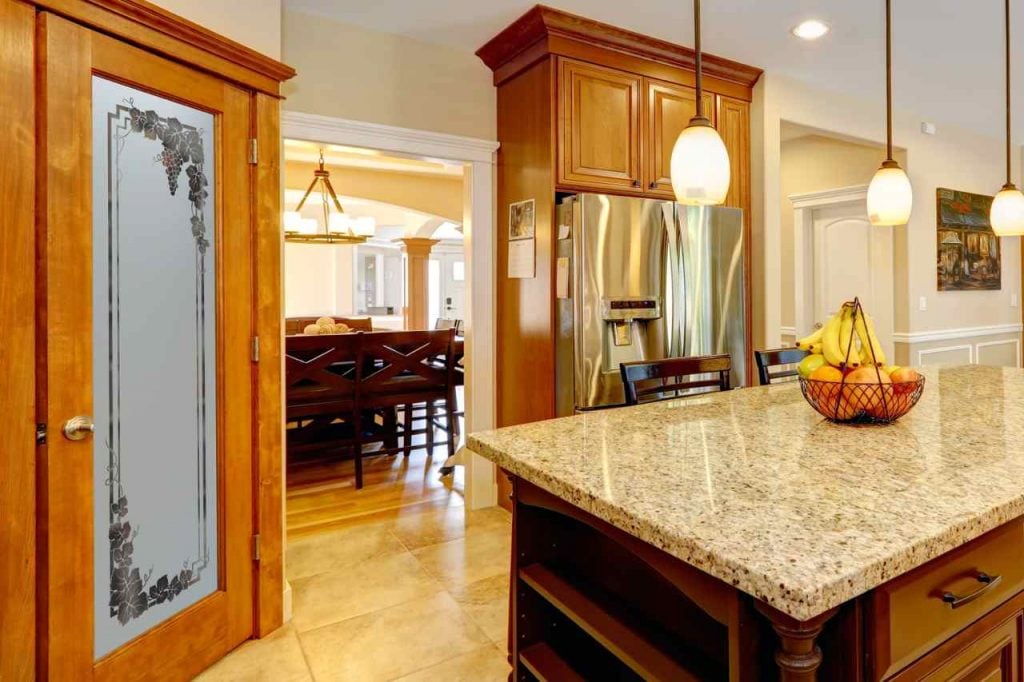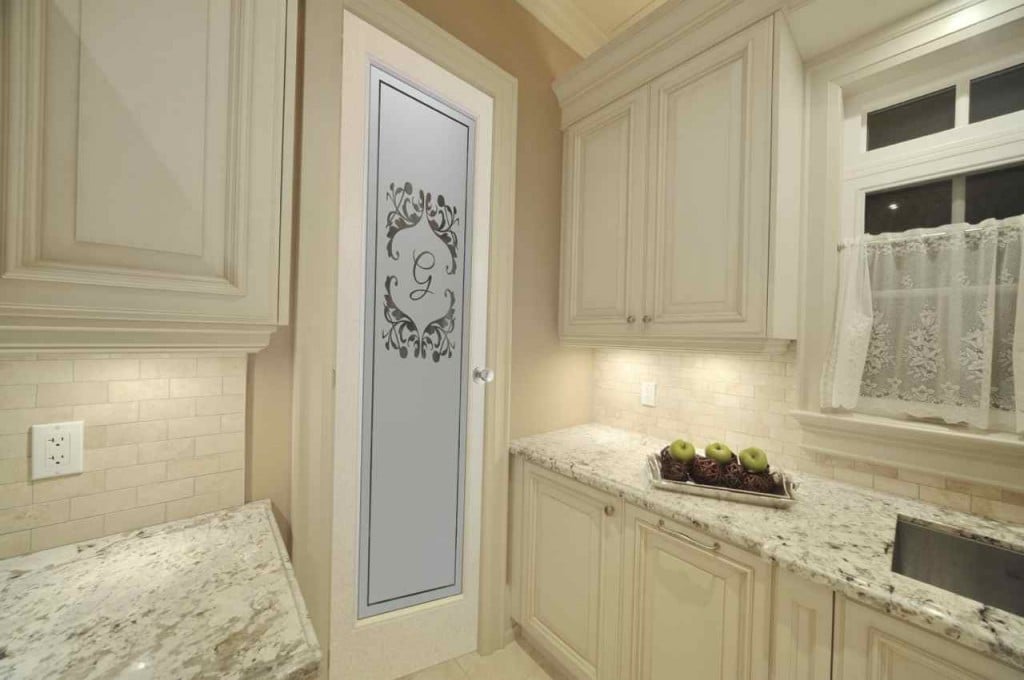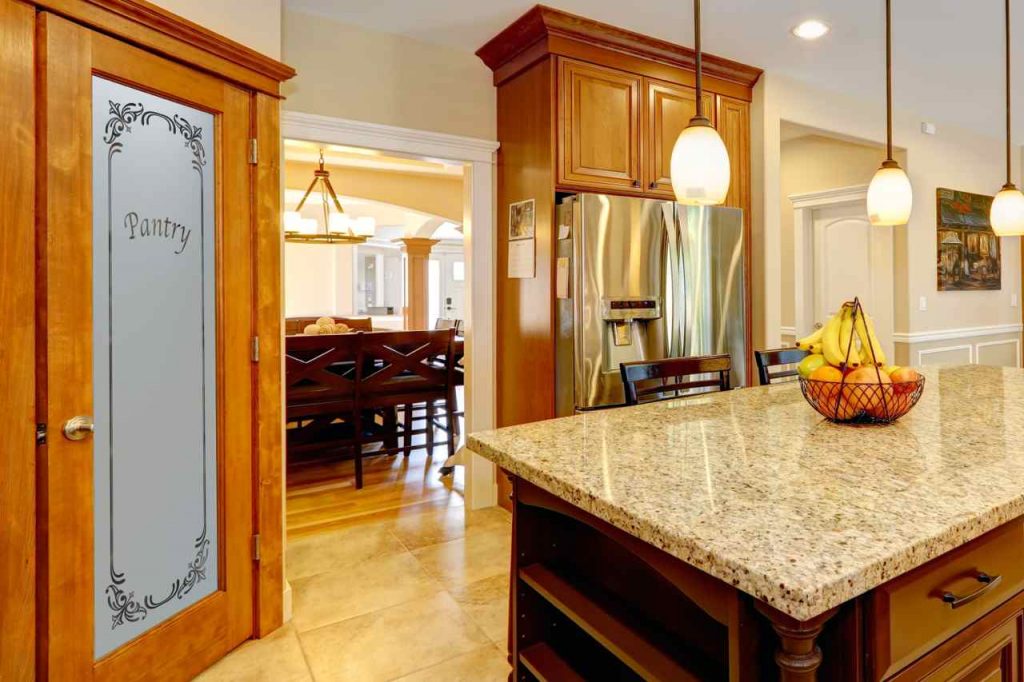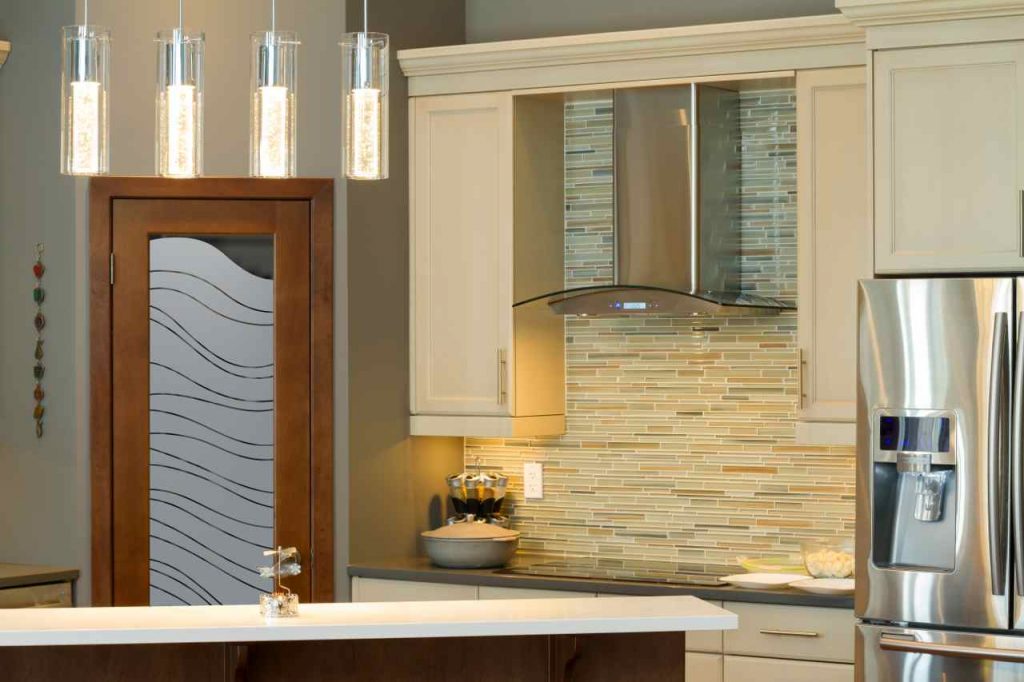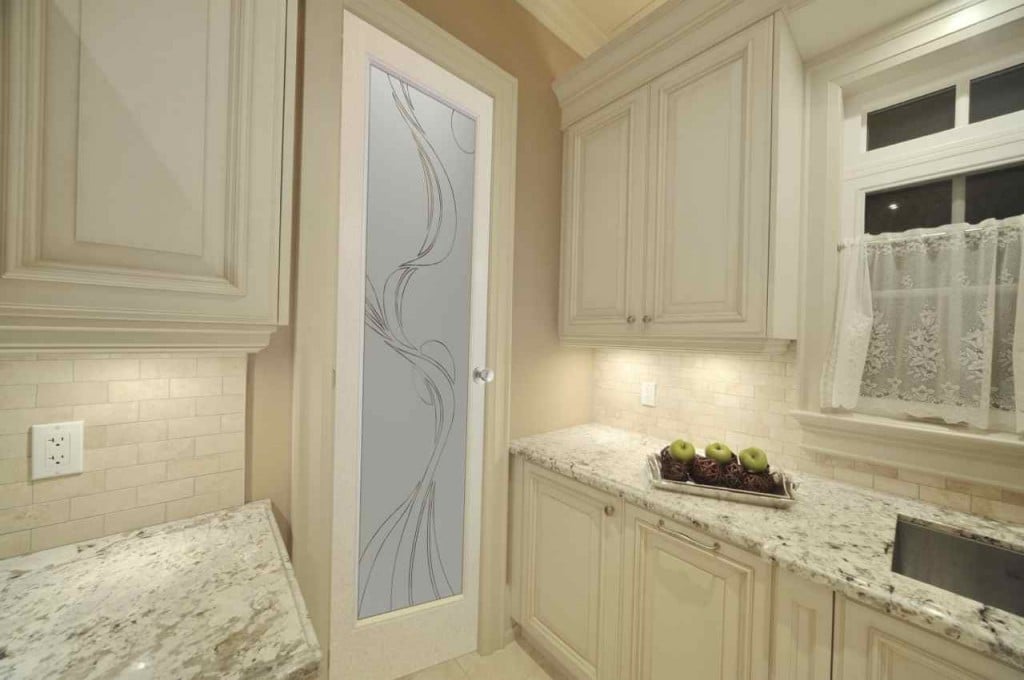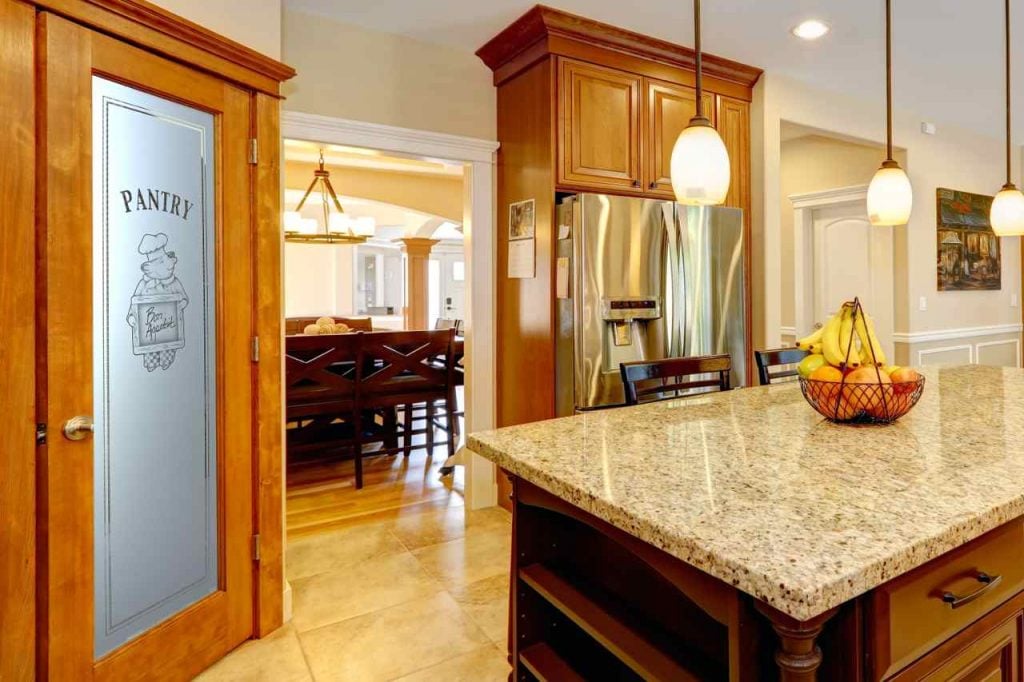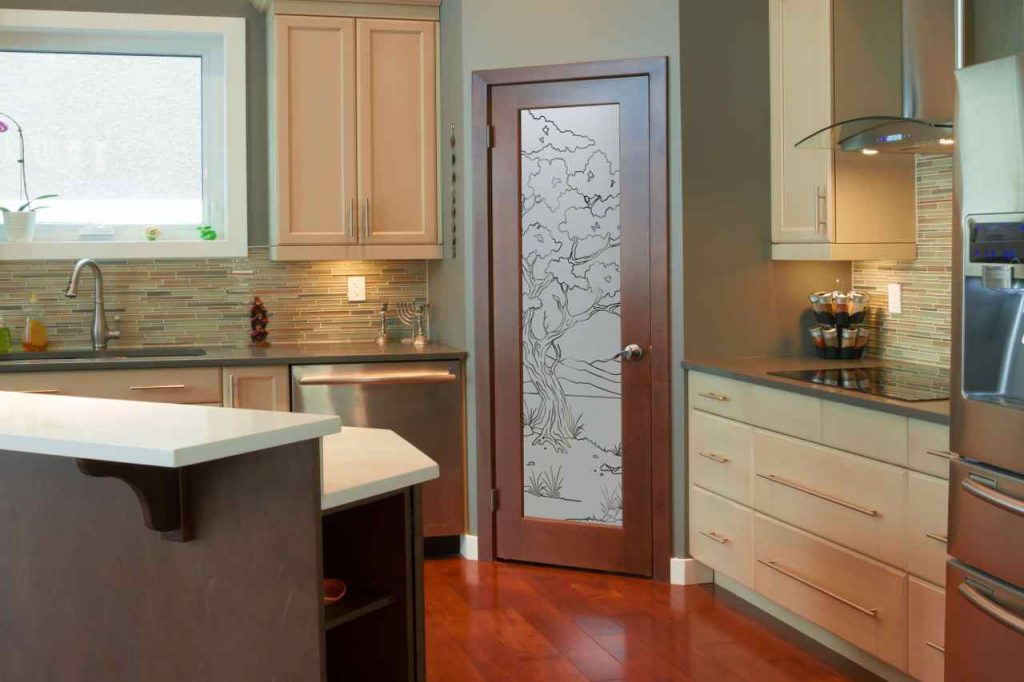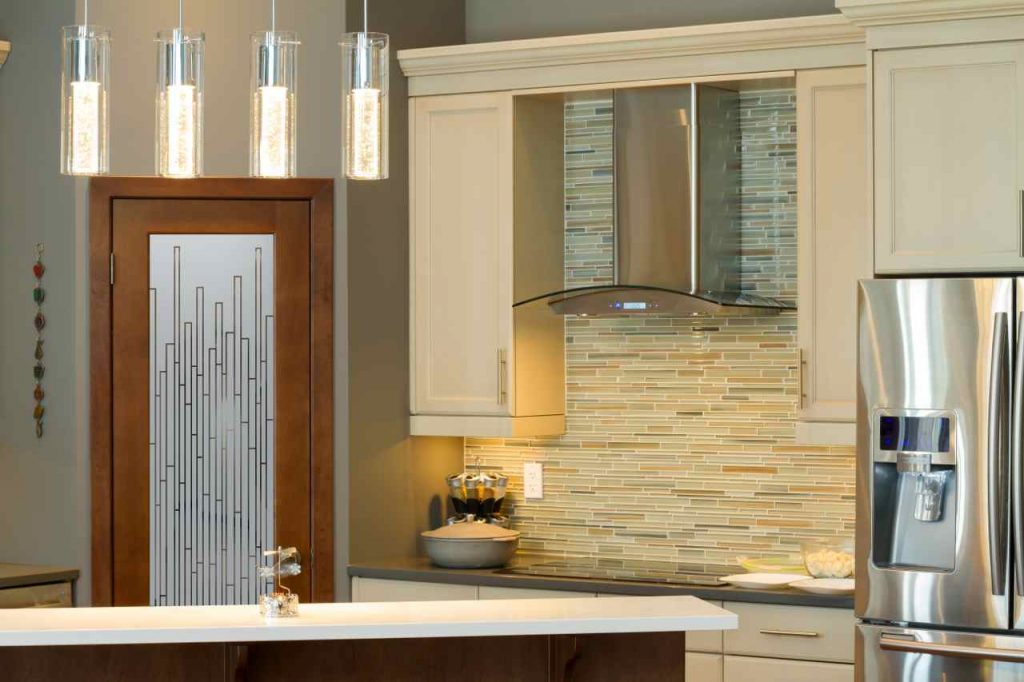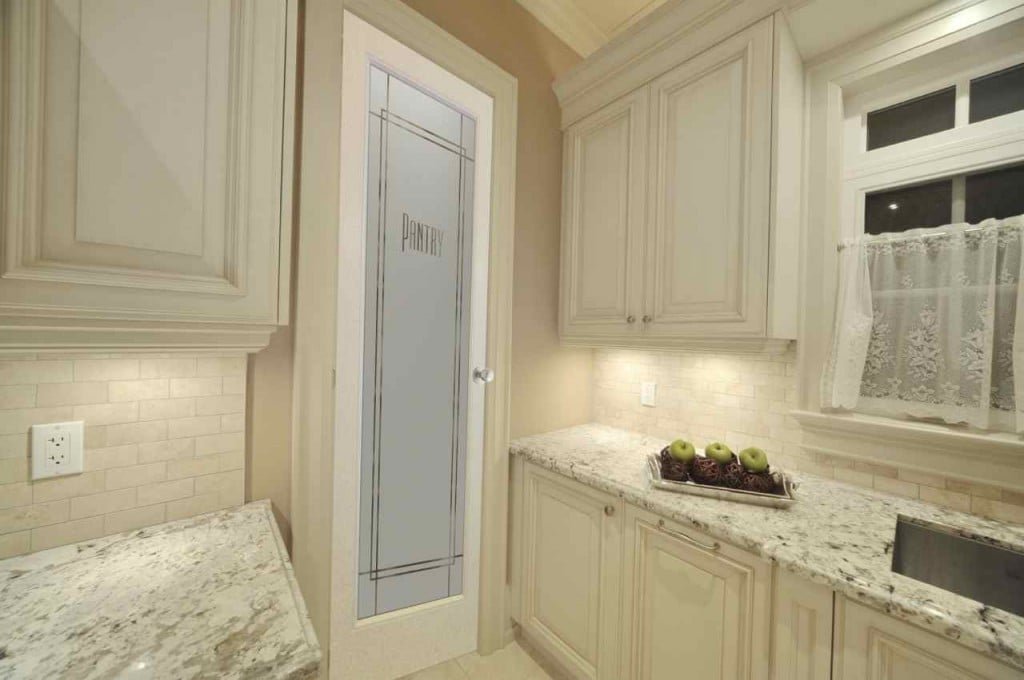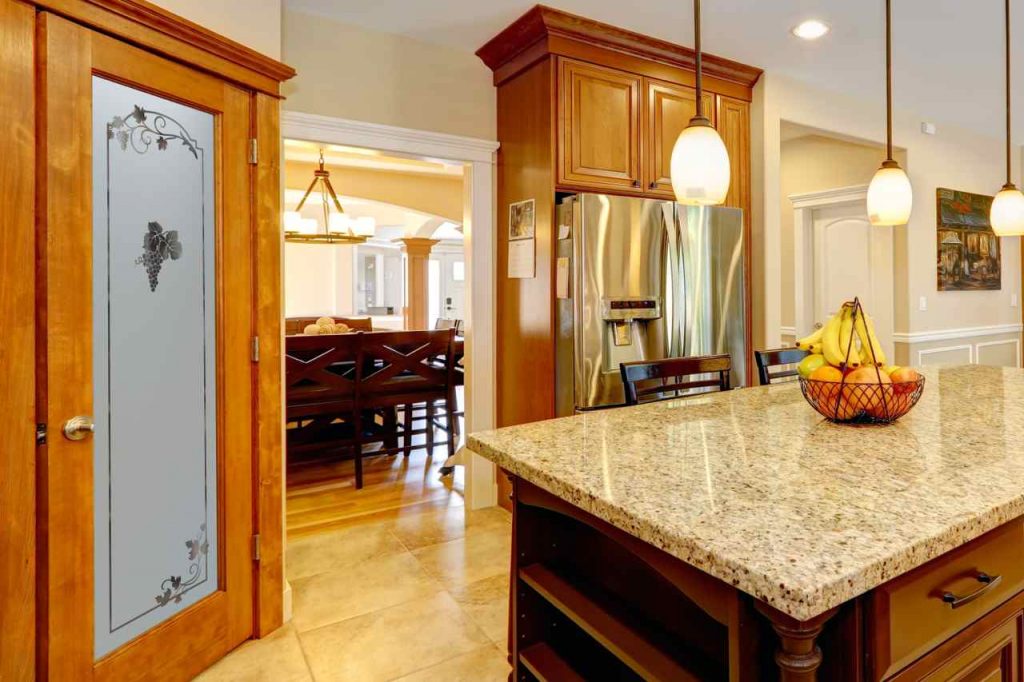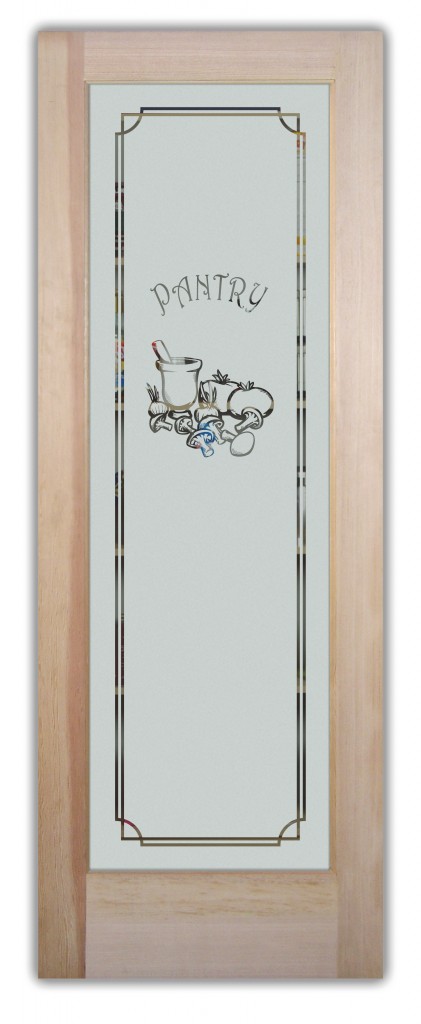 Stone Mill Etched Glass Pantry Door, Concave Corners border
Stone Mill Pantry Door Etched Glass Design by Sans Soucie Art Glass, can be customized with a variety of different borders and text styles as the "frame".   For a more traditional look try setting inside our Lenora Border.  If your kitchen is more contemporary, than the Ultra etched glass border would be  more suitable.  Inside Sans Soucie's Pantry Door designer, there's something for everyone!
Visit our Pantry Door Gallery to see more etched glass designs like these.
Inside our Online Galleries, you can view hundreds of pieces, by Type of Piece or Type of Design.  Take a virtual tour of our showroom and read the bio of our principal artist, Chauncey W. Gannett.  There's even a page with Pricing Examples.  Read about some of our Commercial Commissions and even Request a Quote.  For further details, and to request a custom quote, Contact Us.