Pantry Doors to Suit Your Style!
Design your Pantry Door – just the way YOU want it!
Get the look you want to perfectly coordinate with your decor! Choose your wood type and customize your glass with a design that perfectly suits your style as you mix and match your border, font and design – even the way we sandblast it! Any design can be etched in 3 different ways – Solid Frost, 2D or 3D Carved. ALL are beautiful, quality designs so no matter which you choose, you'll love what you get! Our 2D and 3D effects show much more detail and definition, and require a much higher skill level to create. Select any door below to get started!
At Sans Soucie Art Glass, we're proud to unveil our brand new etched glass design, specifically for Laundry Room Doors. The adorable custom frosted glass design aptly named " solid frost sandblast technique is also known as a "negative" single stage sandblast and will provide obscurity thru its solid etched-white surface, with the design elements made up of clear pinstripes.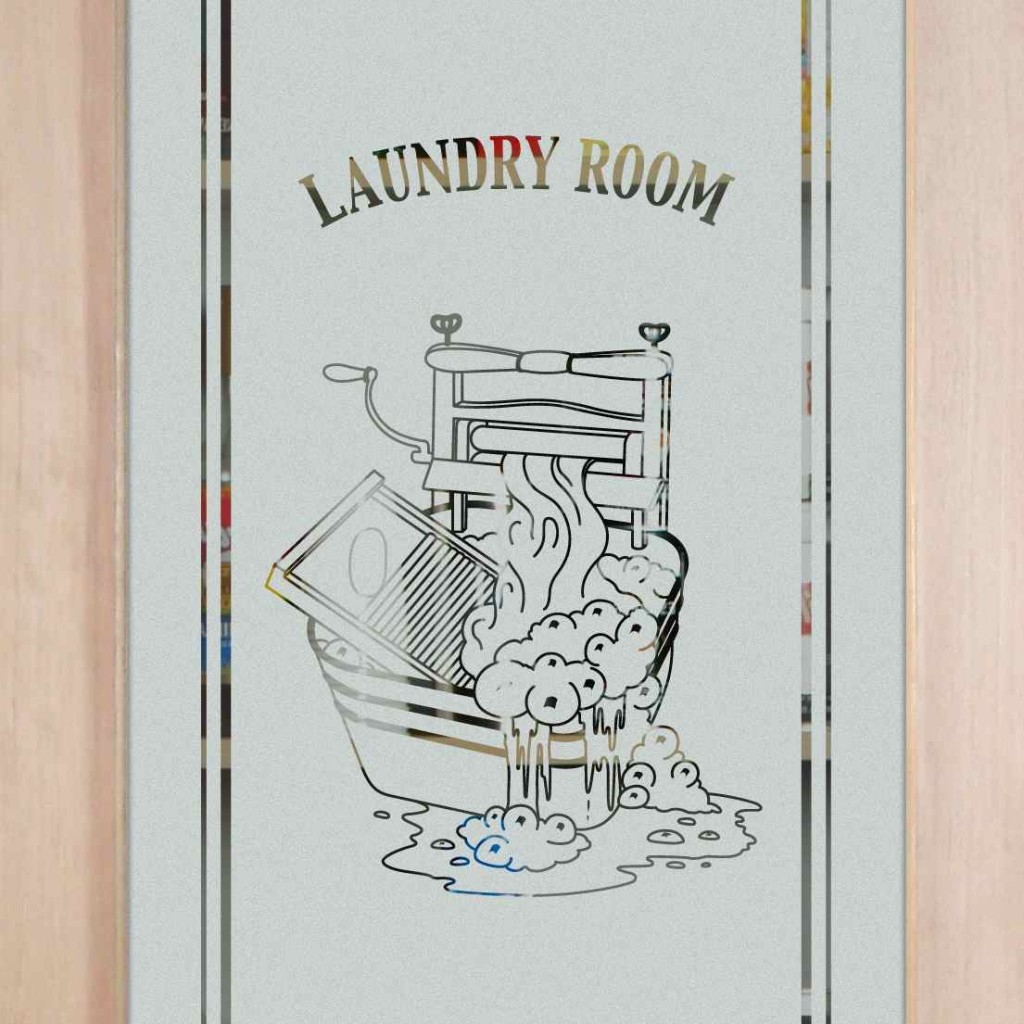 If you're looking for a new kitchen pantry door, visit our brand new "Pantry Door Designer" web tool where you can design your own custom, etched glass pantry door by "mixing and matching" from dozens of decorative borders, design elements and font styles, LIVE! On screen!
Visit our Pantry Door Gallery to see more etched glass designs like these.
Inside our Online Galleries, you can view hundreds of pieces, by Type of Piece or Type of Design. Take a virtual tour of our showroom and read the bio of our principal artist, Chauncey W. Gannett. There's even a page with Pricing Examples. Read about some of our Commercial Commissions and even Request a Quote. For further details, and to request a custom quote, Contact Us.