Etched Glass Vineyard Designs for Pantry Doors
CUSTOM DESIGN
YOUR OWN PANTRY DOOR!
Mix and match dozens of stunning designs, borders & fonts in our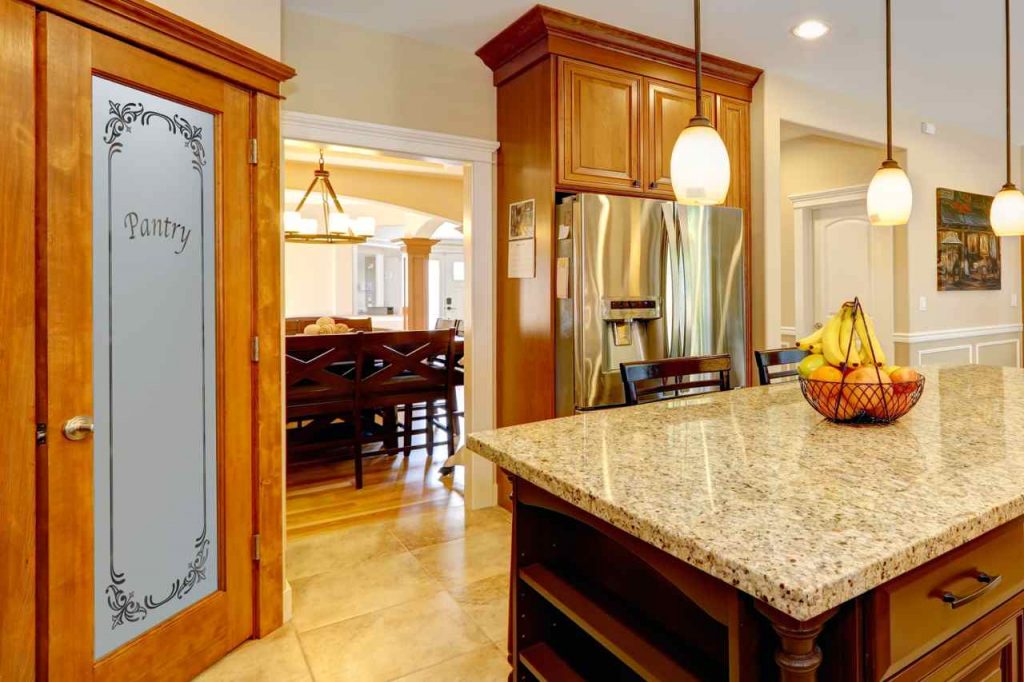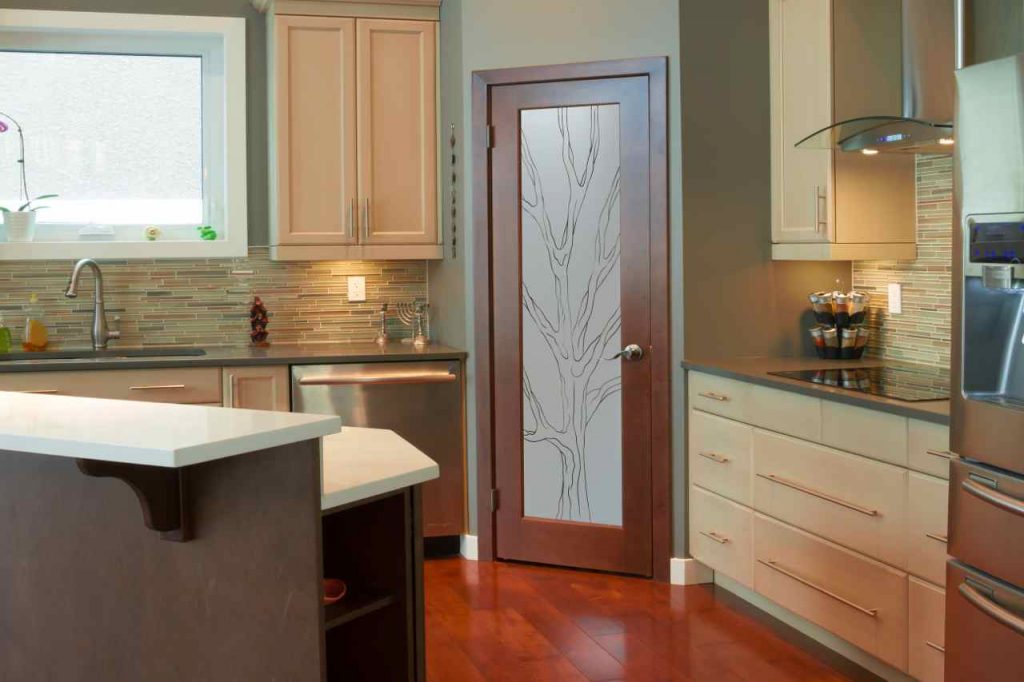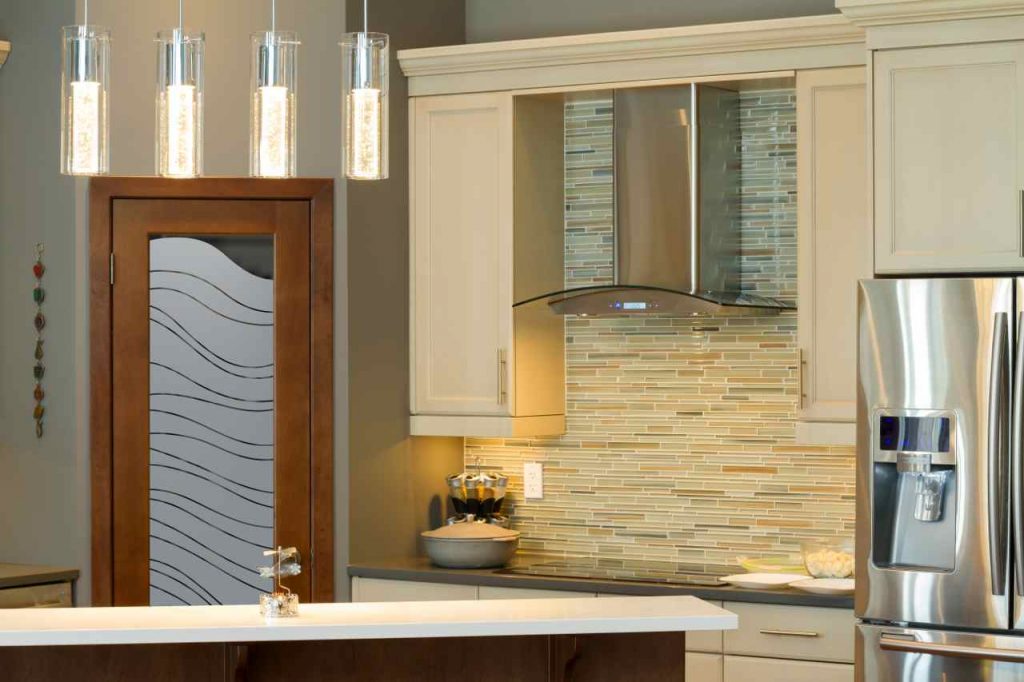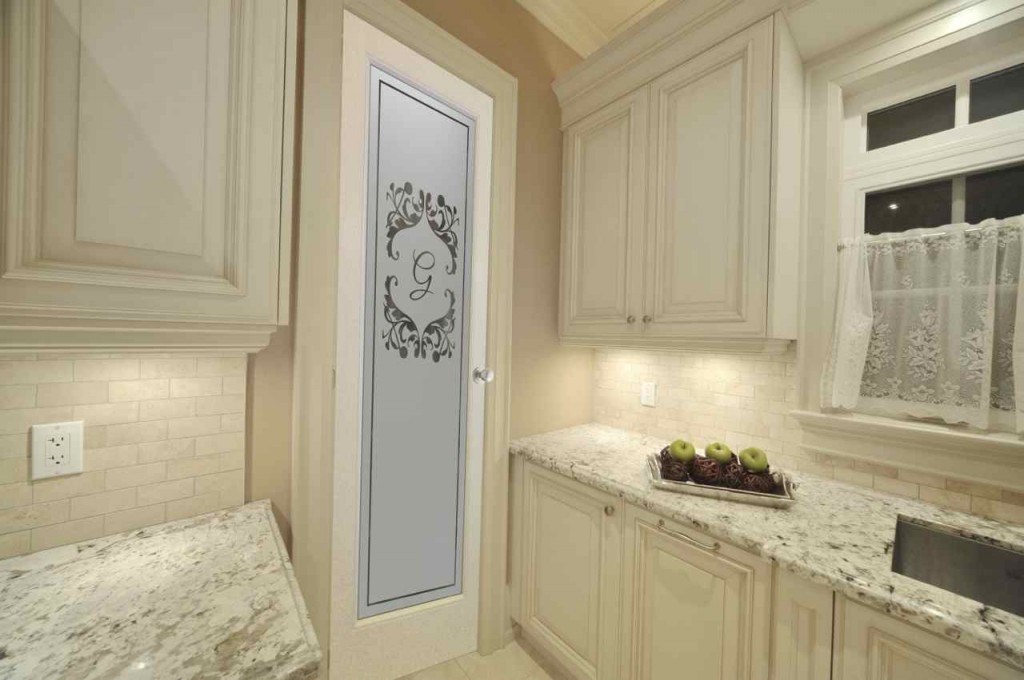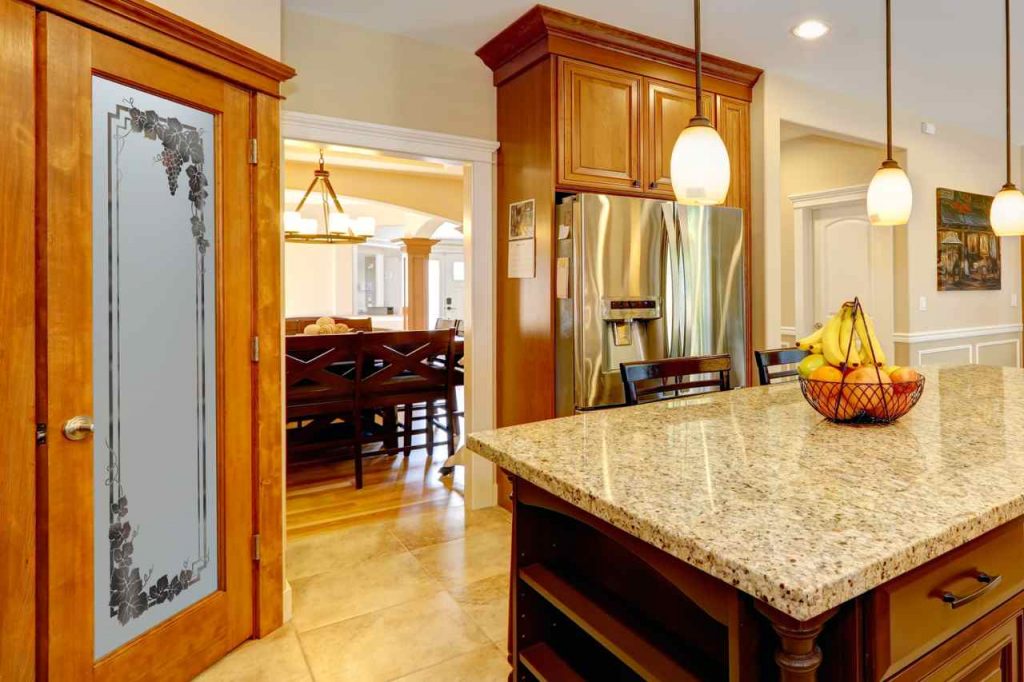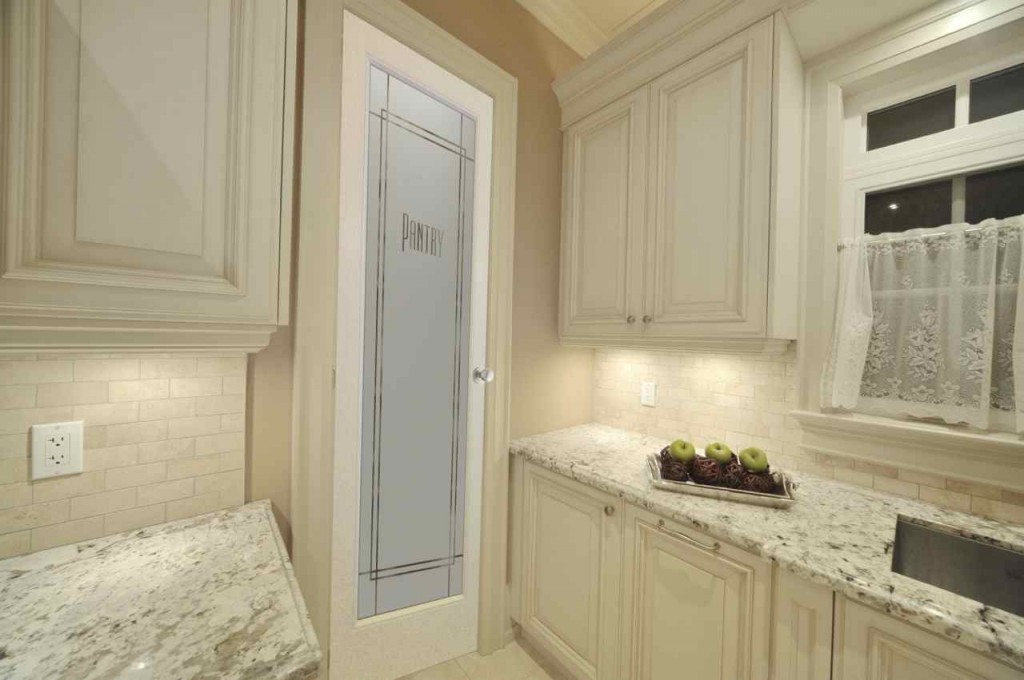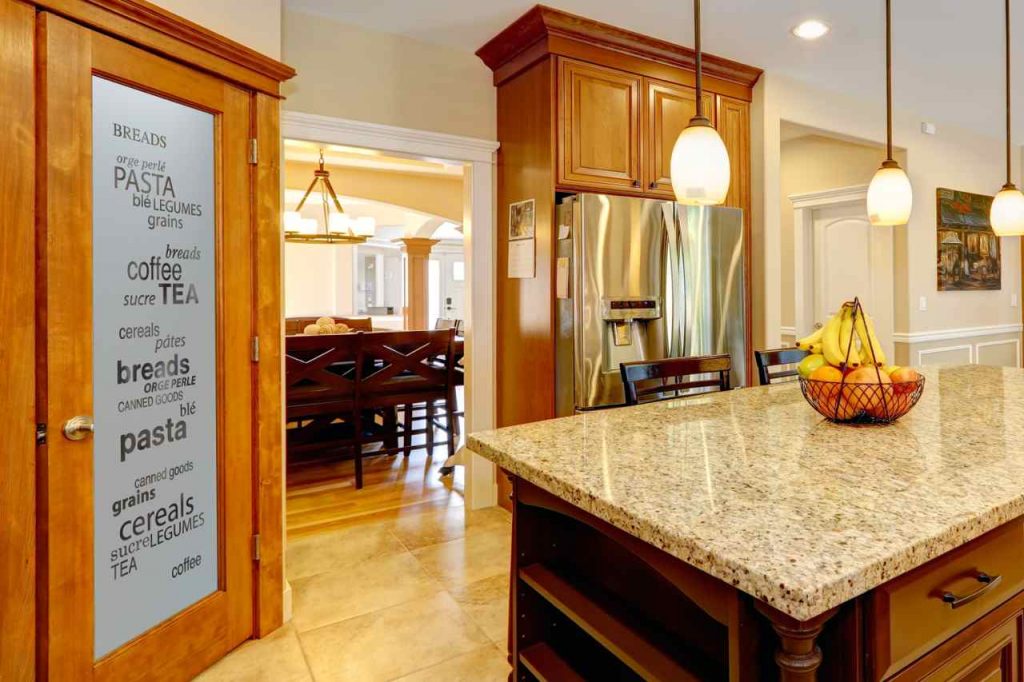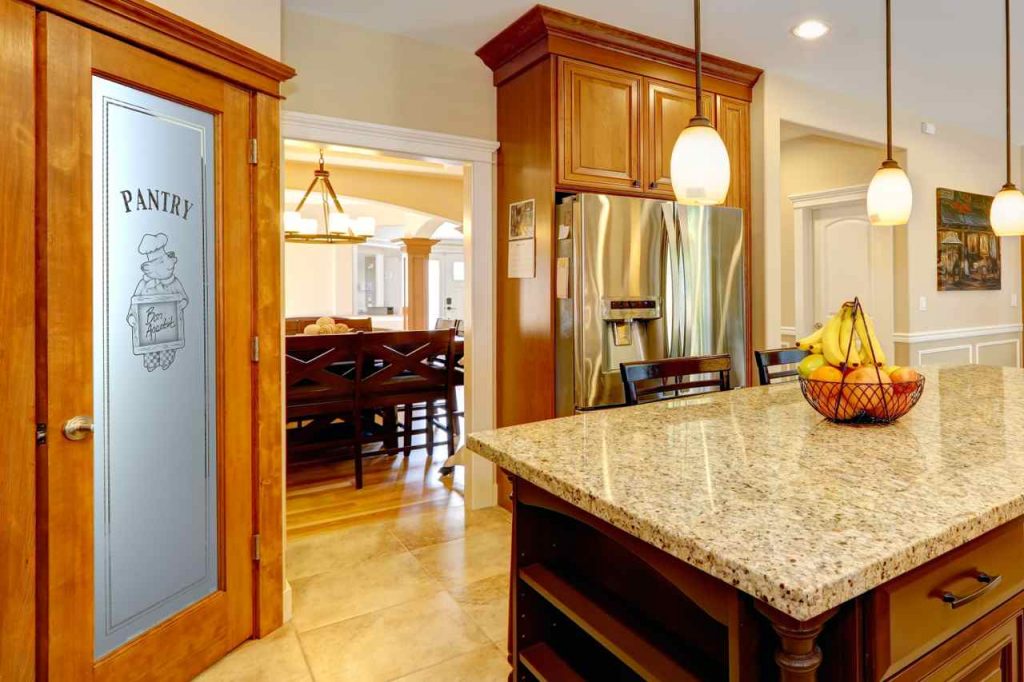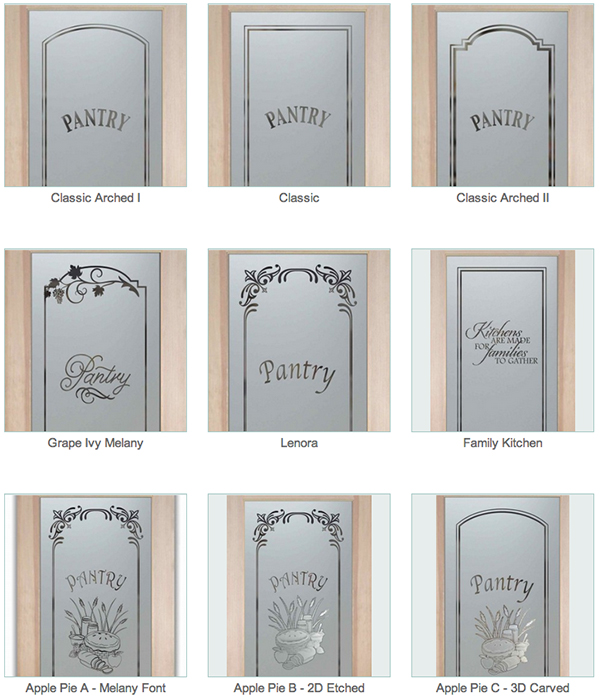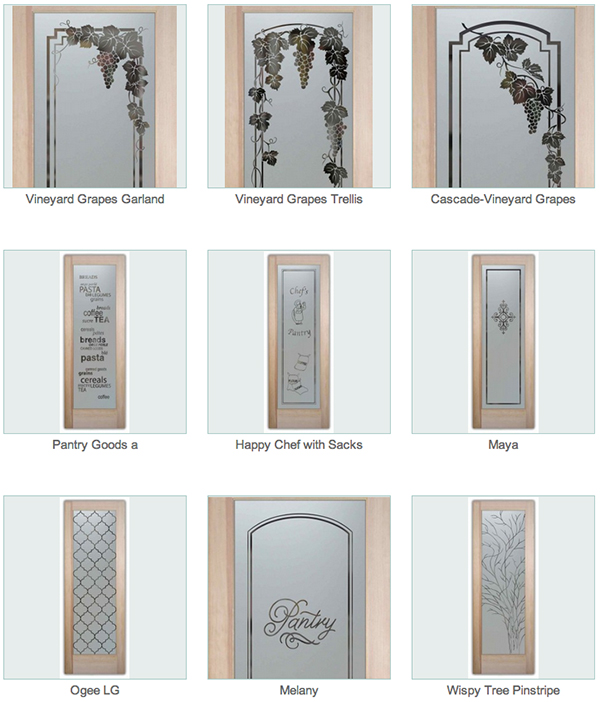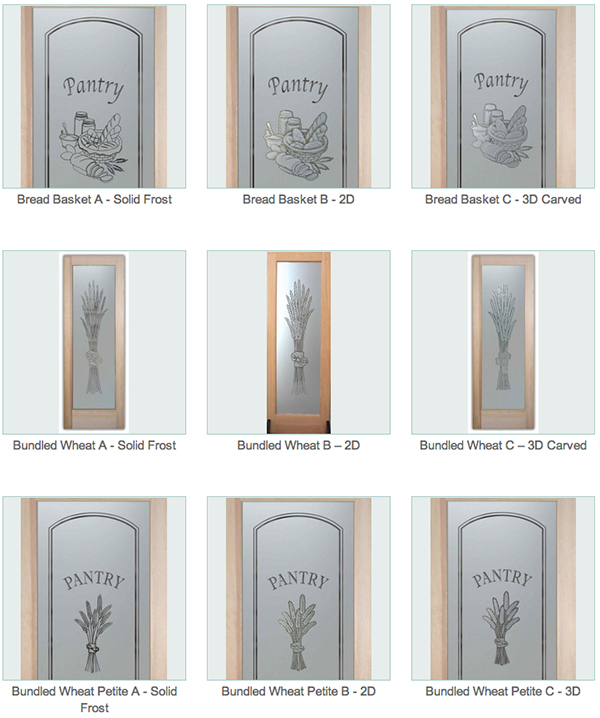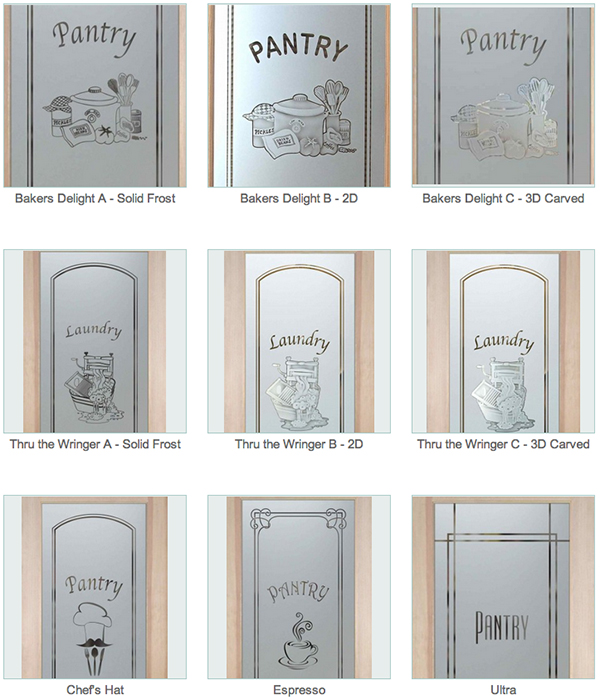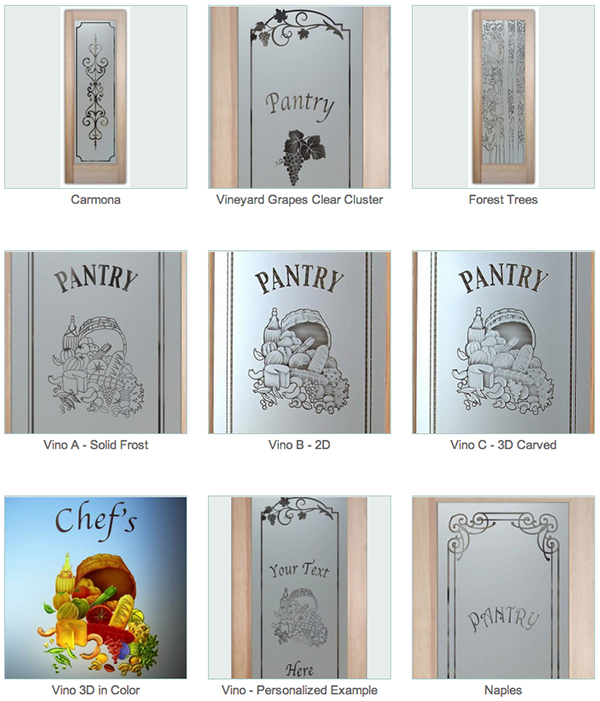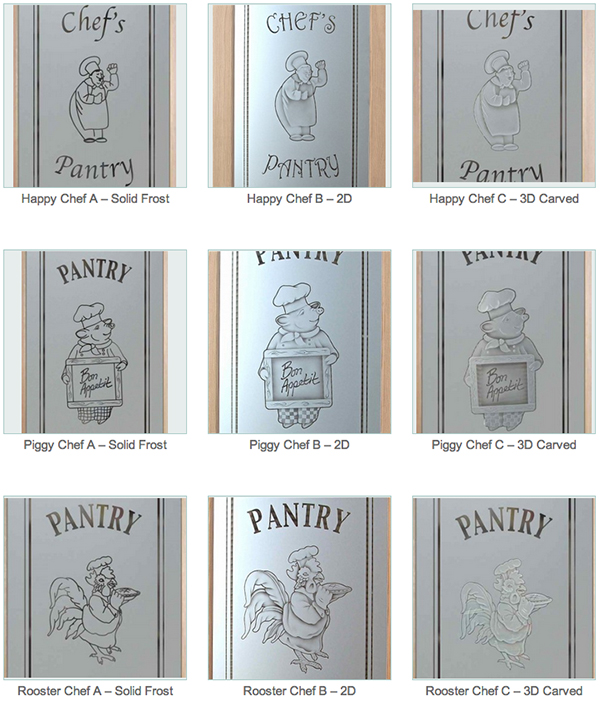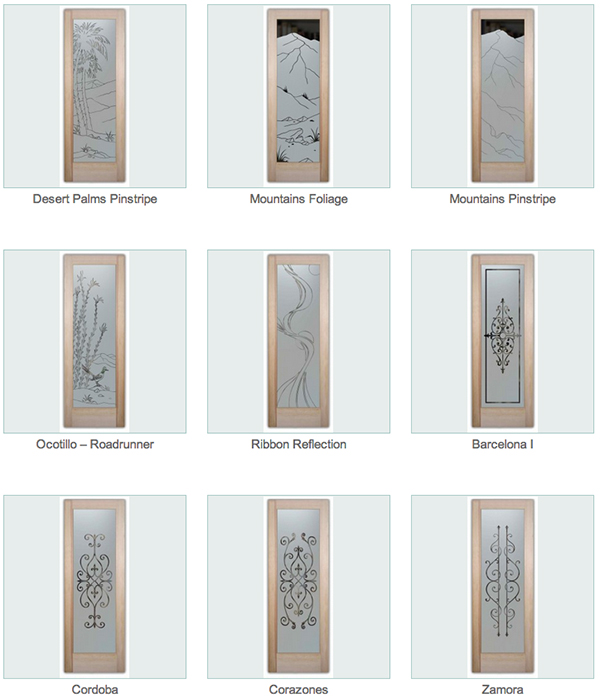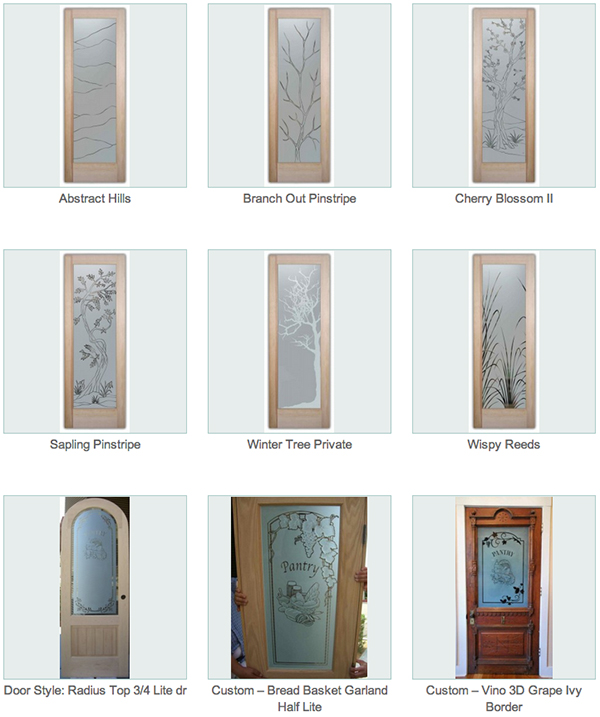 Here at Sans Soucie Art Glass one of our favorite collections of etched pantry door glass designs would be our Vineyard Grapes Series. It's easy to see that we put as much care and attention into our etched glass grape designs as the famous Napa Valley Vineyards! If your looking for the right pantry door that will accent your kitchen with an elegant vineyard theme, then our Vineyard Grapes Collection would be perfect for your kitchen. Also, we have magnificent etched and carved glass tables, shower doors and enclosures, custom mirrors and many architectural glass items.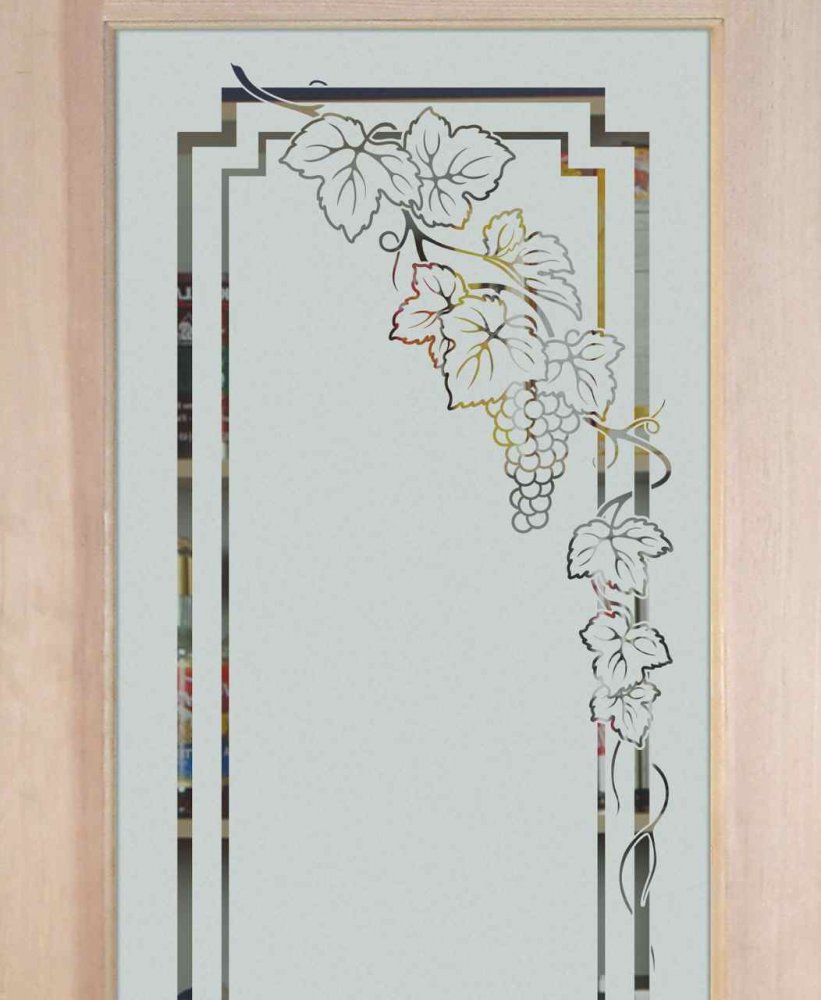 Visit our Etched Pantry Door Gallery to see more glass pieces like these.
Inside our Online Galleries, you can view hundreds of pieces, by Type of Piece or Type of Design. Take a virtual tour of our showroom and read the bio of our principal artist, Chauncey W. Gannett. There's even a page with Pricing Examples. Read about some of our Commercial Commissions and even Request a Quote. For further details, and to request a custom quote, Contact Us.