Kitchen Pantry Door – Frosted Glass "Rooster Chef"
Pantry Door Glass that is frosted and carved adds a beautiful custom element to your kitchen! These photos are the "Rooster Chef" design by Sans Soucie, and demonstrate three different techniques of effects: solid frost glass, dimensional and 3D Carved. All have a solid frost sandblast background to obscure the view into the pantry.

If you're looking for a new kitchen pantry door, visit our brand new "Pantry Door Designer" web tool where you can design your own custom, etched glass pantry door by"mixing and matching" from dozens of decorative borders, design elements and font styles, LIVE! On screen!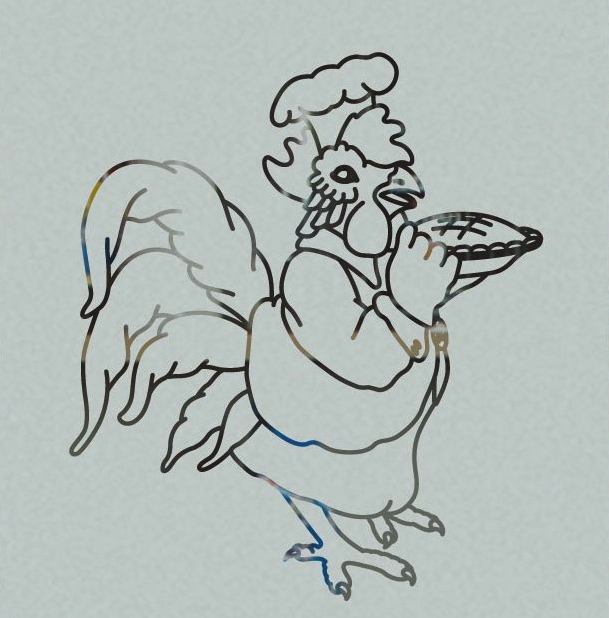 Complete with instant online pricing (that includes shipping), a large preview image of your new pantry door will change and update as you make your selections! You can even insert your own custom text! Create and design hundreds of combinations, 'till you've come up with just the right look for your new kitchen pantry door, perfectly suited to YOUR tastes, coordinating with YOUR kitchen decor! Whatever it may be!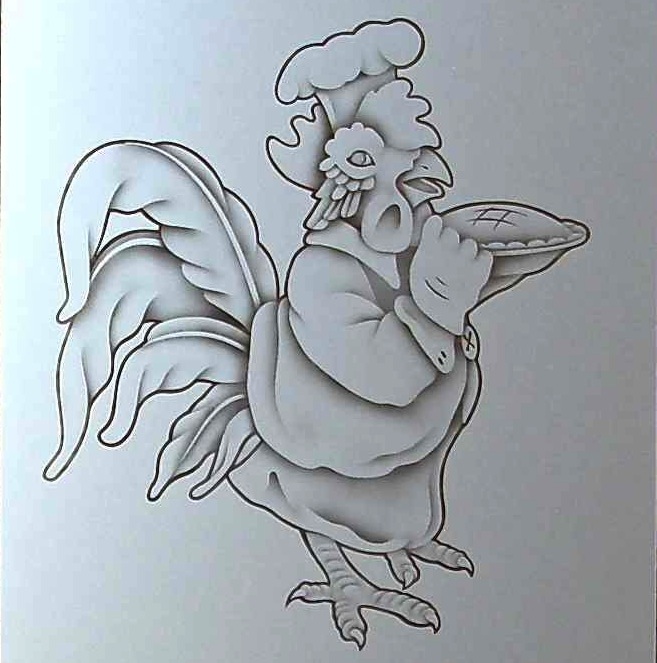 Sold as a complete unit (door and glass), the glass will come installed inside a top quality, primed or stained grade douglas fir door TM Cobb. Prehung doors also available.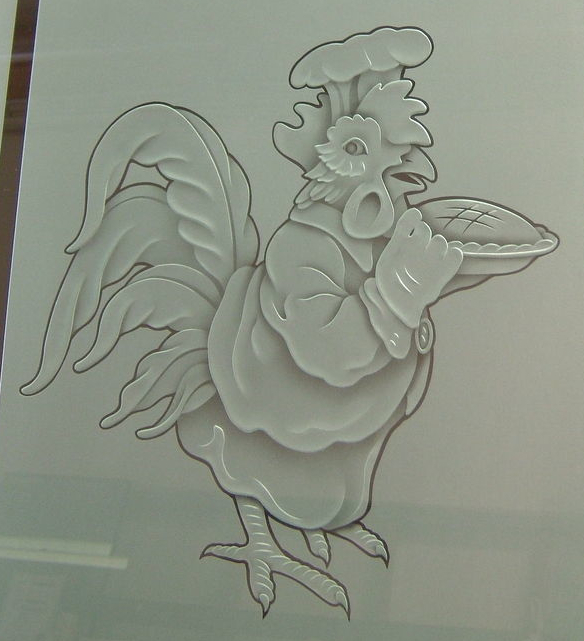 In addition, to "traditional" Pantry Door Glass Designs with decorative borders and "Pantry" text at the top, within the designer, Sans Soucie has included more than 40 additional "overall" frosted glass designs of various design styles such as Geometric, Contemporary, Asian, Tropical, Ornamental, Abstract Free-form, Landscape, Floral and numerous Foliage designs like Fern Leaves, Palm Trees, Grapes and Grapevines, as well as Traditional, elegant Victorian styles.
Visit the Sans Soucie Pantry Door Designer today and start creating!