Frosted Glass Door "Winter Tree" Design
This stunning frosted glass door "100% privacy glass for any type of door.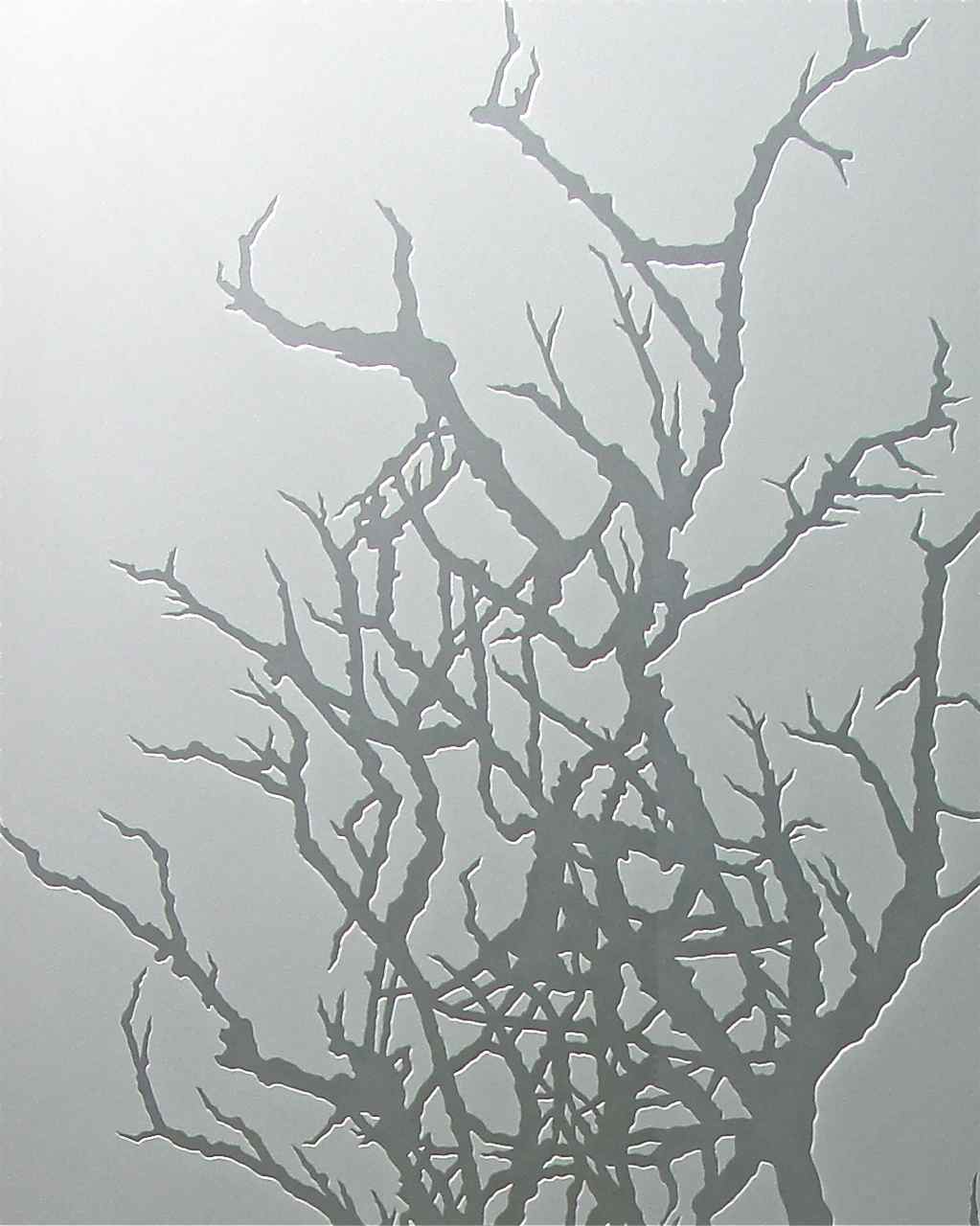 Sans Soucie Art Glass can create any type or style Tree Design for etched and frosted door glass. All designs are custom and so the landscape scene can be altered or changed to suit your tastes and preferences. Frosted glass areas within the design are specifically designed to provide the level of privacy needed in the glass. Depending on the type and location of the door, the scene can have additional mountains, hills or types of foliage in the foreground.
Be sure to visit our Online Galleries, where you can view hundreds of pieces, such as Door Glass, Etched Glass Windows, Custom Glass Showers and Shower Doors, Shower Dividers, Tables, Divider Glass, Mirrors and much more! Take a virtual tour of our showroom and read the bio of our principal artist, Chauncey W. Gannett. There's even a Pricing Page. Read about some of our Commercial Commissions and even Request a Quote. For further details, Contact Us.