Kitchen Pantry Door Designer on sanssoucie.com!
Sans Soucie Art Glass is proud to announce their brand new web tool "Pantry Door Designer" at sanssoucie.com!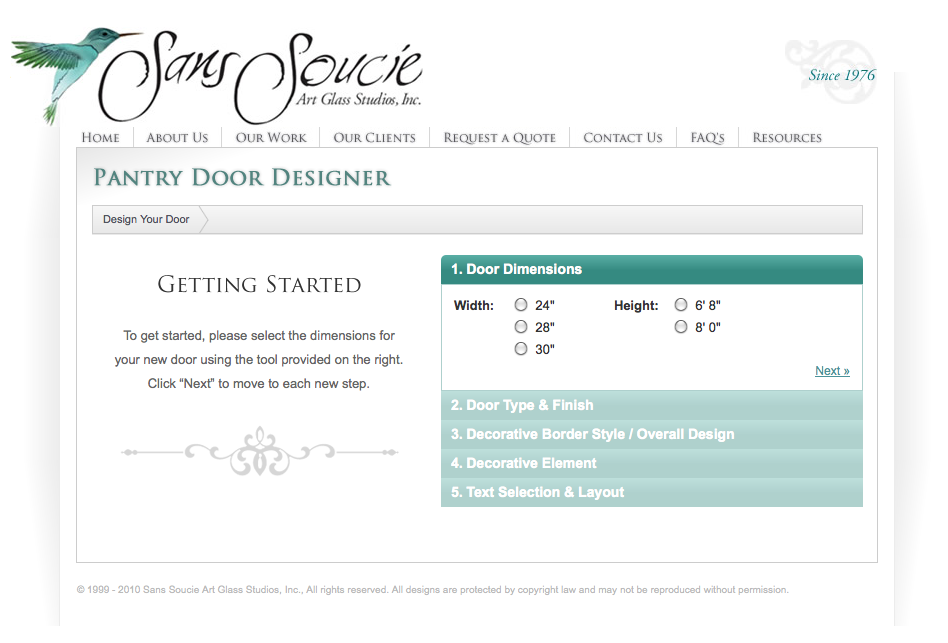 This new web site feature, is a highly innovative, yet simple to use, interactive web tool that allows you to "mix and match", selecting from dozens of decorative borders, design elements and font styles, designing your own door, LIVE!  On Screen!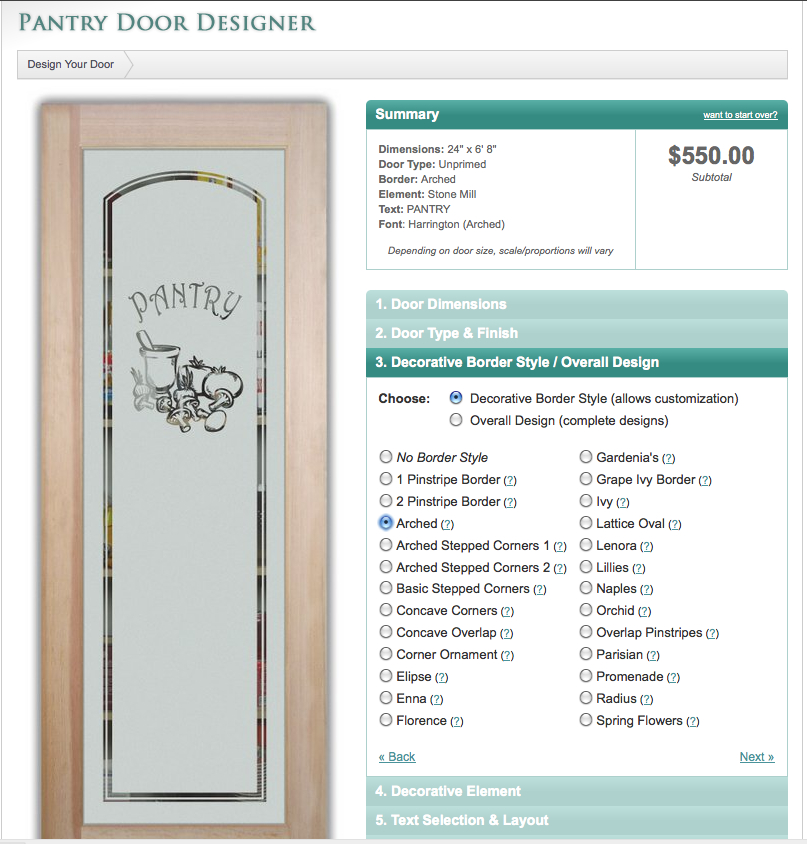 Complete with check out system, the preview image changes and the price updates as you make your selections!  You can even insert your own custom text!   Create and view hundreds of design combinations, till you've come up with just the right look for your new Pantry Door, perfectly suited to YOUR tastes, coordinating with YOUR Kitchen Decor!   Whatever it may be!
Want something other than a"traditional" Pantry Door Design?  We have just the thing!  We've included 40 additional "overall" frosted glass designs of various design styles such as Contemporary, Zen, Tropical, Ornamental, Abstract Freeform, Floral and Foliage designs such as Fern Leaves, Palm Trees, Grapes and Grapevines, as well as Traditional, elegant Victorian styles.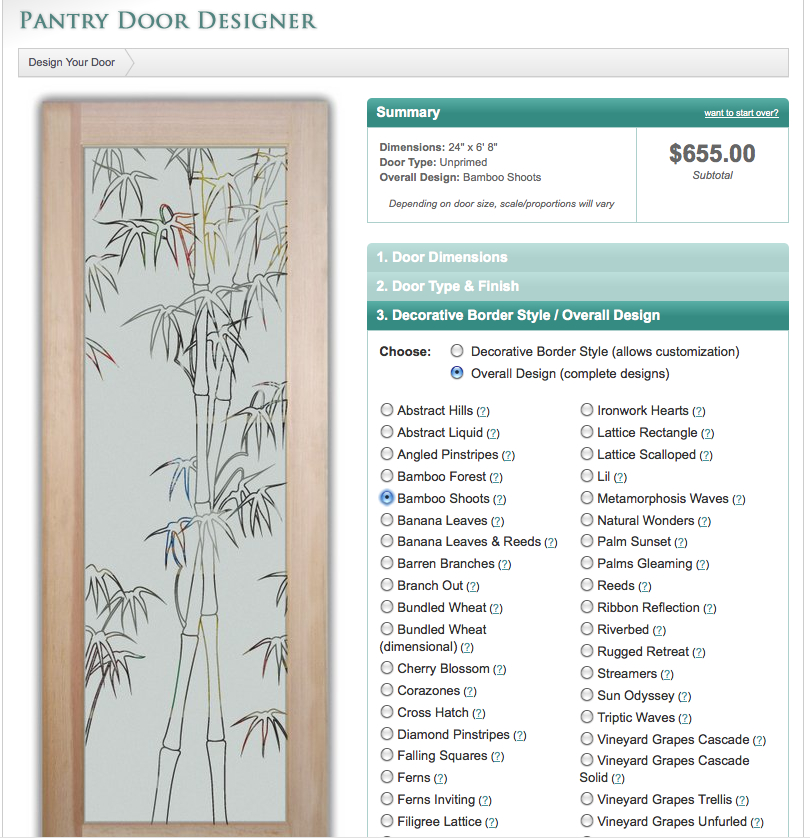 At Sans Soucie's Pantry Door Designer, there's something for everyone!
Have fun designing!  We just know you're gonna love it!