Pantry Door Glass: Etched & Carved by Sans Soucie
At Sans Soucie Art Glass Studios, we create a variety of beautiful etched and carved glass designs, with a very broad price range. From classic, very simple frosted glass panels with the word "Pantry" and a simple border from $399 ($314 for glass only), to our multi-stage sculpture carved glass designs, with a prices range from around $695 to $1,495.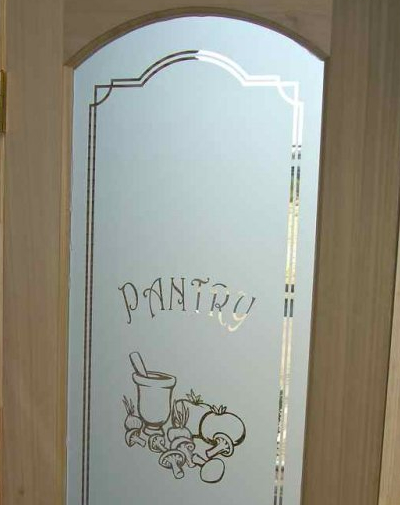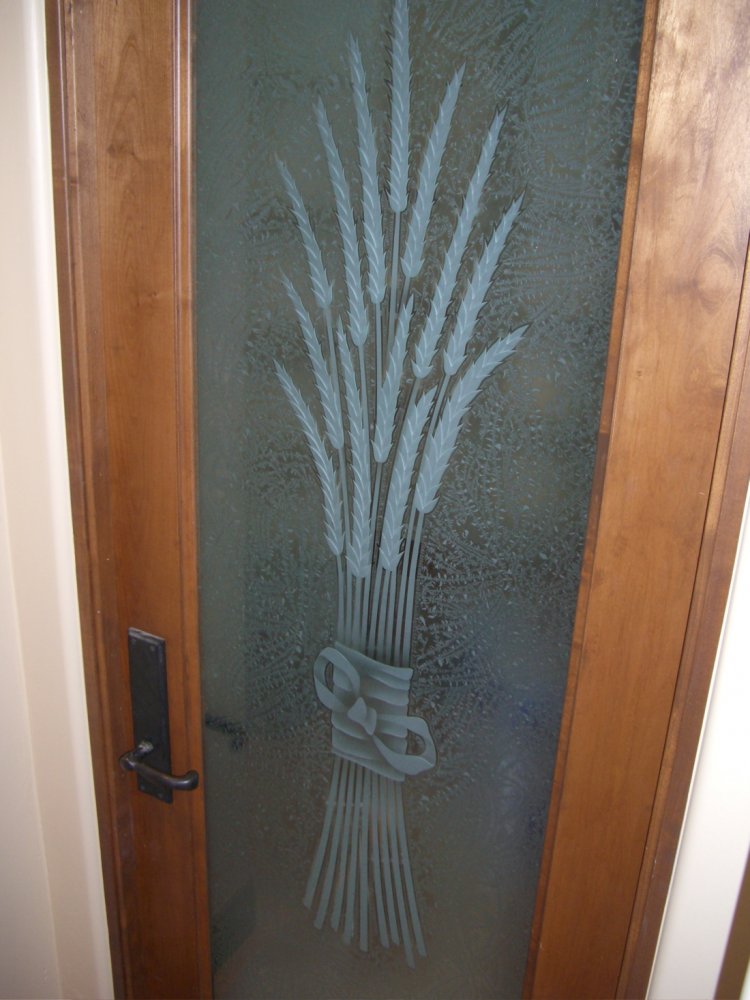 CLICK ON ANY IMAGE FOR PRICING AND ORDERING INFO.
Glass price will vary, depending upon:
Glass Size
Sandblast Technique
Design Elements
Background Effect
GLASS SIZE
A"Standard" Pantry Door will be between 24-28″ wide, and 80″ tall, making the typical glass size 20″ x 66.
An 8 Foot Tall Door will usually be around 36″ wide, making the glass size approx. 23″ wide x 80″ tall.
SANDBLAST TECHNIQUE
At Sans Soucie, we can "execute" (sandblast) the same design, a number of different ways, each way or "technique" requiring more or less labor and skill. Below are the four most popular of our (many various) techniques.
From Lowest to Highest Price, they are:
Solid Etched
Etched & Shaded
Carved & Shaded
Carved & Painted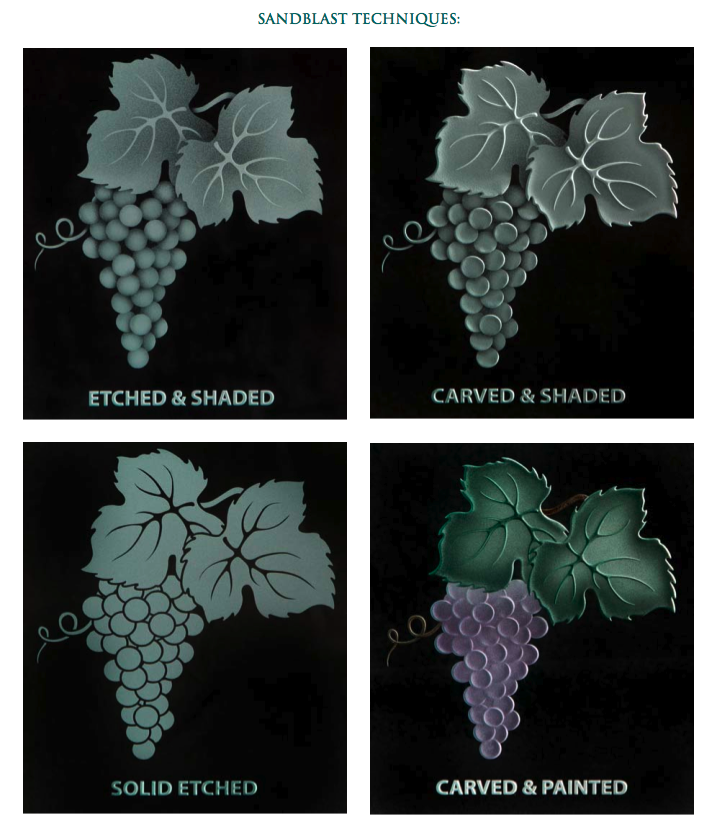 Simple pantry glass designs are "solid etched", as shown above on "Stone Mill".
Visit our Custom Designed Pantry Door Glass Gallery or our Production Design Pantry Door Glass Gallery to view dozens of design options and examples.
Inside our Online Galleries, you can view hundreds of pieces, by Type of Piece or Type of Design. Take a virtual tour of our showroom and read the bio of our principal artist, Chauncey W. Gannett. There's even a page with Pricing Examples. Read about some of our Commercial Commissions and even Request a Quote. For further details, and to request a custom quote, Contact Us.