Idyllwild's Tahquitz Peak Etched & Carved in Door Glass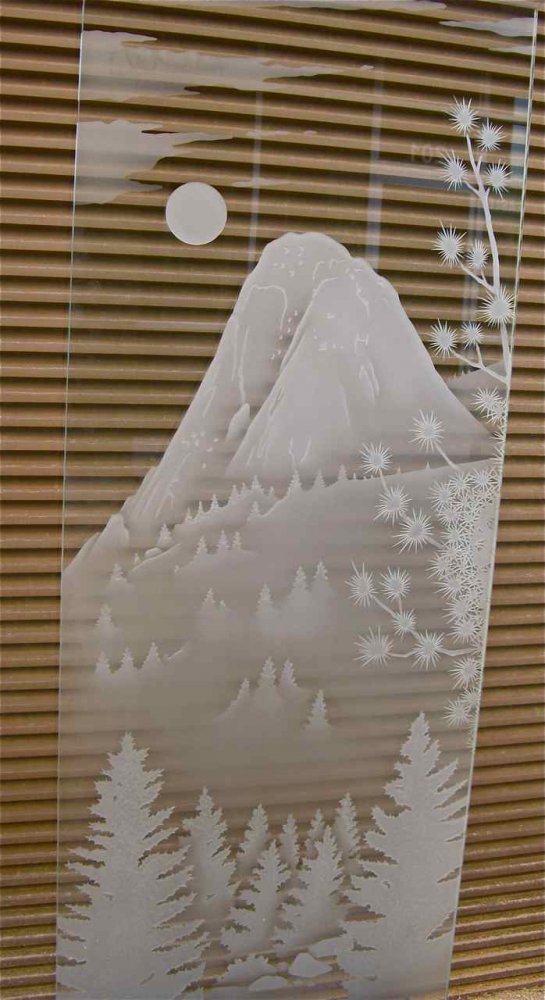 We recently finished a gorgeous entry door glass panel for a private residence in Idyllwild, featuring a landscape scene with a view of Idyllwild, California's well known "Tahquitz Peak" mountain. Set in the design with pine trees and boulders in the foreground and in the distance, the detail brought out in the pine tree needles can hardly be appreciated in these photos!
Pictures of the glass installed at the residence soon to follow!